"Kelly" Rowland is an American singer, songwriter, actress, and television personality. She rose to fame as one of the founding members of the American girl group Destiny's Child. She has sold around forty million albums and twenty million singles with the group, and more than four million solo albums and eighteen million solo/featured singles. In total she has sold 82 million records worldwide.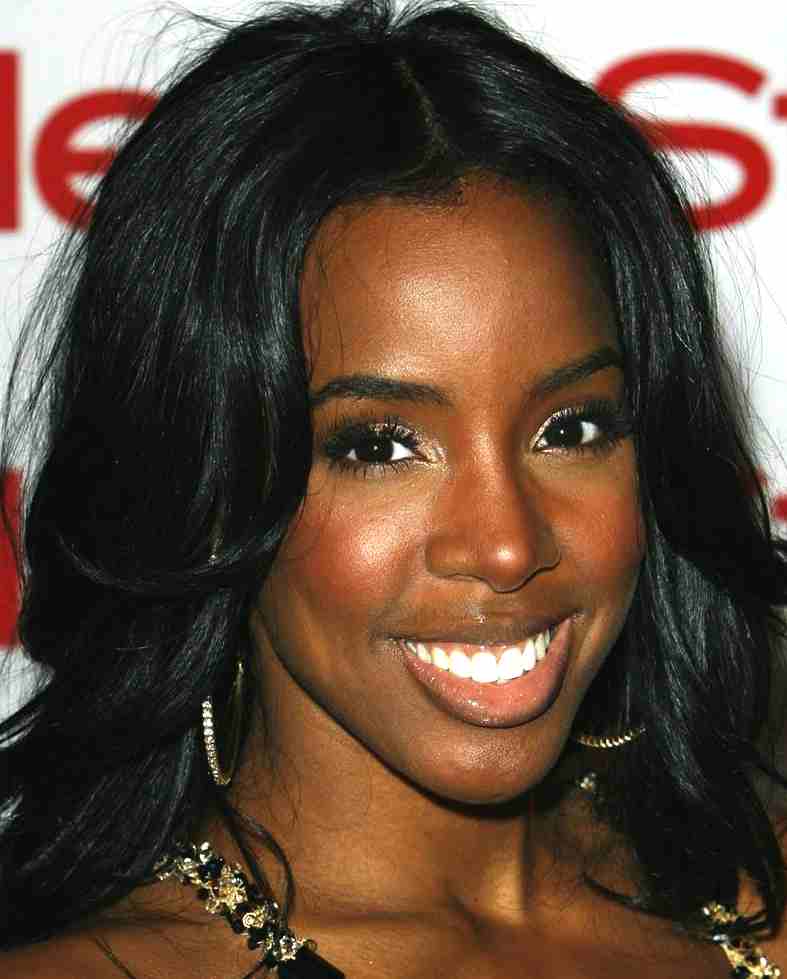 Kelly Rowland

Rowland began her solo career in 2002 with the release of her debut album Simply Deep, which contained influences of alternative-R&B and rock music. It included her joint worldwide number-one single "Dilemma" with rapper Nelly, as well as subsequent international single "Stole", "Can't Nobody" and "Train on a Track". Following the group's disbandment in 2005, Rowland released her second solo album Ms. Kelly in 2007. Considerably less successful than its predecessor, the album produced the international hit "Like This" and "Work".

In 2009, Rowland scored her second number-one hit with French DJ David Guetta on his single, "When Love Takes Over". The song resulted into their 2010 joint single "Commander". This was Rowland's third number-one hit on the Hot Dance Club Songs chart and first offering from her third album Here I Am. In 2011, Rowland's single "Motivation" featuring Lil Wayne reached number-one on the Hot R&B/Hip-Hop Songs charts. As of December 2011 Here I Am has sold 211,000 copies in US at #171 on Billboard 2005.

Apart from her work in music, Rowland has also launched a career in film and television. In 2002, she made her debut with guest stints on sitcom series such as The Hughleys and Taina, prior to appearing in the big-screen movies like the horror film Freddy vs. Jason (2003) and the romantic comedy The Seat Filler (2004). In 2009, she served as the host of the first season of the Bravo competition series The Fashion Show alongside Isaac Mizrahi. In 2011, Rowland joined the judging panel on the eighth series of the British reality television competition The X Factor.


Early Life and career 1981–1997:
Kelendria Trene Rowland was born in Atlanta, Georgia on February 11, 1981. She is the daughter of Doris Rowland Garrison and Christopher Lovett. When she was seven, her mother took her and left her father, who was an abusive alcoholic. At the age of eight, she relocated to Houston. Rowland was placed into a rapping and dancing group, along with friends Beyoncé Knowles and LaTavia Roberson. Originally named Girl's Tyme, they were eventually cut down to six members. West coast R&B producer, Arne Frager, flew into Houston to see them and eventually brought them to his studio, The Plant Recording Studio, in Northern California. As part of efforts to sign Girl's Tyme to a major label record deal, Frager's strategy was to debut them in Star Search, the biggest talent show on national TV at that time. They participated, but lost the competition.


To manage the group, Mathew Knowles, Beyoncé's father, resigned in 1995 from his job as a medical-equipment salesman. He dedicated his time and established a "boot camp" for their training. At this time Rowland moved in with the Knowles. Not long after the inclusion of Rowland, Mathew cut the original lineup to four with LeToya Luckett joining in 1993. Rehearsing in Tina Knowles' hair styling salon and their backyards, the group continued performing as an opening act for other established R&B girl groups of the time. They auditioned before record labels and were finally signed to Elektra Records, only to be dropped months later, before they could release an album.


1997–2003:
Breakthrough with Destiny's ChildTaken from a passage in the Biblical Book of Isaiah, the group changed their name to Destiny's Child in 1993. Together, they performed in local events and, after four years on the road, the group was signed to Columbia Records in late 1997. That same year, Destiny's Child recorded their major label debut song, "Killing Time", for the soundtrack to the 1997 film, Men in Black. The following year, the group released their self-titled debut album, spawning hits such as "No, No, No". The album established the group as a viable act in the music industry, amassing moderate sales and winning the group three Soul Train Lady of Soul Awards. The group rose to stardom after releasing their multi-platinum second album, The Writing's on the Wall, in 1999. The record features some of the group's most widely known songs such as "Bills, Bills, Bills", Jumpin' Jumpin' ", and "Say My Name," which became their most-successful song at the time, and would remain one of their signature songs. "Say My Name" won the Best R&B Performance by a Duo or Group with Vocals and the Best R&B Song at the 2001 Grammy Awards. The Writing's on the Wall sold more than 13 million copies worldwide, essentially becoming their breakthrough album.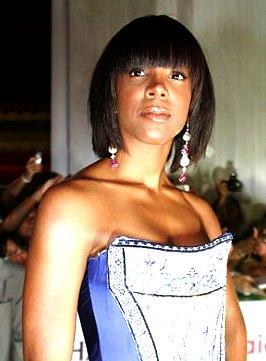 Kelly at the MMA - red carpet


Destiny's Child performing their 2000 hit "Say My Name" during their farewell concert tour, Destiny Fulfilled ... And Lovin' It.Along with their commercial successes, the group became entangled in much-publicized turmoil involving the filing of a lawsuit by Luckett and Roberson for breach of contract. The issue was heightened after Michelle Williams and Farrah Franklin appeared on the video of "Say My Name", implying that Luckett and Roberson had already been replaced. Eventually, Luckett and Roberson left the group. Franklin would eventually fade from the group after five months, as evidenced by her absences during promotional appearances and concerts. She attributed her departure to negative vibes in the group resulting from the strife. After settling on their final lineup, the trio recorded "Independent Women Part I", which appeared on the soundtrack to the 2000 film, Charlie's Angels. It became their best-charting single, topping the Billboard Hot 100 for eleven consecutive weeks. The success cemented the new lineup and skyrocketed them to fame. Later that year, Luckett and Roberson withdrew their case against their now-former band mates, while maintaining the suit against Mathew, which ended in both sides agreeing to stop public disparaging.


Later that year, while Destiny's Child was completing their third album Survivor, Rowland appeared on the remix of Avant's single "Separated" which reached the top spot of the Billboard Hot R&B/Hip-Hop Singles & Tracks chart. Survivor, which channeled the turmoil the band underwent, spawned its lead single of the same name, which was a response to the experience. The song went on to win a Grammy Award for Best R&B Performance by a Duo or Group with Vocals. The themes of "Survivor", however, caused Luckett and Roberson to refile their lawsuit; the proceedings were eventually settled in June 2002. Meanwhile, the album was released in May 2001, debuting at number one on the US Billboard 200 with 663,000 units sold. To date, Survivor has sold over ten million copies worldwide, over forty percent of which were sold in the US alone. The album also spawned the number-one hit—"Bootylicious". After releasing their remix album, This Is the Remix (2002), the group announced their temporary break-up to pursue solo projects.


2002–05: Simply Deep, Destiny Fulfilled and group disbandment

Rowland in 2003.Still with Destiny's Child, Rowland teamed up with rapper Nelly in 2002 to record the chorus and bridge vocals on the track "Dilemma" for his album Nellyville. Released as the album's second single, the song rose to one of the most successful singles of the year, topping many charts worldwide, and saw Rowland establishing herself as a solo artist, winning her a Grammy for Best Rap/Sung Collaboration and a Billboard Award the following year.


Originally due in early 2003, the success of the collaboration caused the label to advance the release date of her debut solo album, Simply Deep, which Rowland rushed within three weeks to get done. The album has a mixture of alternative-R&B and rock music. Featuring production contribution by Mark J. Feist, Big Bert, Rich Harrison, and singers Brandy and Solange Knowles providing background vocals, the album took Rowland's solo work further into an alternative music mixture, which Rowland described as a "weird fusion of a little bit of Sade and a little bit of rock." Released stateside in October 2002 and internationally in 2003, Simply Deep peaked at number twelve on the Billboard 200 in the US, where it was eventually certified gold by the RIAA for more than 600,000 copies sold. Released to even bigger success in international territories, the album topped the UK Albums Chart and became a gold-seller in Ireland, Hong Kong, Singapore, New Zealand, Australia, Canada and other countries, resulting into a worldwide sales total of 2.5 million copies. In her review for Simply Deep, Caroline Sullivan of The Guardian wrote, "Thanks to the ubiquitous 'Dilemma', a song that practically peeled off its clothes on the spot, Destiny's Child's Kelly Rowland is no longer a mere backing vocalist for Beyoncé Knowles."

The album yielded three singles. "Stole", a rock pop-influenced mid-tempo track about loss, was released as the album's lead single and became an international top ten, peaking at number two in Australia and the United Kingdom, where it remains her highest-charting solo single to date. Stateside, the song failed to capitalize on the success of "Dilemma", reaching the top thirty only. The album's second single, an up-tempo track entitled "Can't Nobody", charted significantly lower in the US, but enjoyed top twenty success throughout Australia and parts of Europe, where it became another top five hit on the UK Singles Chart.[39] Final single "Train on a Track" was featured on the soundtrack of the romantic comedy film Maid in Manhattan (2003) but failed to chart or sell noticeably, except for the UK again, where it became her fourth consecutive top twenty entry.



Kelly Rowland on the red carpet at MTV Asia Awards 2006 in Bangkok, Thailand.After a three-year journey that involved concentration on individual solo projects, Rowland rejoined Beyoncé Knowles and Michelle Williams for Destiny's Child's fourth studio album Destiny Fulfilled, released in November 2004. The album hit number two on the Billboard 200, and spawned "Lose My Breath", "Soldier", "Girl", and "Cater 2 U" as notable mainstream records. In support of the album, Destiny's Child embarked on the 2005 Destiny Fulfilled ... And Lovin' It world tour, which started in April and ran through September. On the Barcelona, Spain visit, the group announced their disbandment after the end of their final North American leg. In October 2005, the group released a compilation album, entitled #1's, including all of Destiny's Child's number-one hits and most of their well-known songs. The greatest hits collection also includes three new tracks, including their final single "Stand Up for Love". Destiny's Child was honored with a star on the Hollywood Walk of Fame in March 2006. According to Time Magazine, they were recognized as the world's best-selling female group of all time.


That same year, Rowland was featured on American rapper Trina's hit single "Here We Go", the lead single of the Glamorest Life album (2005). The song peaked at #17 on the Billboard Hot 100, successfully becoming another top twenty entry in Finland, New Zealand, the United States, and the United Kingdom with the collaboration.


[edit] 2006–08: Ms. KellyRowland's second solo album, Ms. Kelly, was released in June 2007. Not as successful as its predecessor, the album produced the hit singles "Like This" and "Work". Originally entitled My Story, the album's first version was actually scheduled for a June 2006 release, but the singer, her management and Columbia Records decided to shelve the album last minute to re-work a version with a different vibe as the singer considered the final tracklisting "too full of midtempos and ballads." Rowland eventually consulted additional producers to collaborate on the album, renamed Ms. Kelly, including Billy Mann, Scott Storch, and Atlanta-based Polow da Don, who contributed to the single "Like This", a collaboration with rapper Eve, to the album. A moderate success around the globe, the song reached the top ten in Canada, Ireland, Slovenia and the United Kingdom. Upon its release, Ms. Kelly debuted at number two on the U.S. Billboard Top R&B/Hip-Hop Albums chart, with moderately successful first week sales of 86,000 copies. Outside the United States, the album widely failed to reprise the success of Simply Deep, barely reaching the top forty on the majority of all charts it appeared on, except for the United Kingdom where it opened at number thirty-seven.
Rowland had been working on the conception of her second solo album on and off since 2004, with some of her early recordings — such as the Bryan Michael Cox-produced "Bad Habit" — even being used on the Destiny's Child's albums Destiny Fulfilled (2004) and Destiny's Child: Live in Atlanta (2006). The album's first draft, entitled My Story, saw her actually writing and recording with a wider range of well-known contemporary R&B producers and artists as she wanted to go "in the urban, more R&B route [in general]" with the album, involving Big Tank, Patrick "J. Que" Smith, Rich Harrison, Rodney Jerkins, and Robin Thicke.
Female rappers Remy Ma and Shawnna also lent their voices to guest parts. Anxious to avoid hasty productions as on previous album Simply Deep, Rowland took a wider role in the production of the album: she co-wrote the majority of the songs and shared ideas in which one to produce. "I wrote a lot on this record and it's especially from me [to my fans]," she said of the album. "It's more R&B and it definitely has a feel-good vibe to it as well." A few months before the scheduled release of My Story however, Rowland felt the album was not going into the direction she had previously envisioned, and thus, she asked to revamp the album. "It was basically a list of songs that I put together about the past three years of my life, with love and relationships," she said of the original track listing. "And I remember listening to the record, and I was just like, 'I don't want this to be too deep to where, you know, lose people.' And the record was too full of mid-tempos and ballads, so I wanted to bring it up a little bit." Rowland eventually consulted new producers to collaborate on the album, including Mysto & Pizzi, Sean Garrett, Scott Storch, Polow da Don, and Eve. In addition, the singer decided to rename the album. "I really put my heart and soul into this record," she said, "and not only am I excited that everyone's going to hear the music, I'm looking forward to people getting to hear the real me. That's the reason I called the album Ms. Kelly. Because the title is all about respect, being an adult and that's how I feel about my life, and my music." Rowland cited former bandmate Beyoncé Knowles, and singers Brandy and Whitney Houston as major inspirations while recording her album. In continued support of the album, Rowland released the album cuts "Ghetto" and "Work" as singles, respectively.
While the Snoop Dogg-featured "Ghetto" underperformed stateside, the latter became a top ten hit in most European markets including France, Italy, and the United Kingdom. In 2008, a reissued version of the album, branded Ms. Kelly Deluxe, received a release. Its lead single is the previously unreleased Bobby Womack cover "Daylight", a collaboration with Travie McCoy (of alternative rap group Gym Class Heroes) that reached the top twenty of the UK Singles Chart. By April 2008, Ms. Kelly had managed to sell just over 1.2 million copies worldwide. Also in 2008, Rowland recorded a single with French singer Nâdiya, an uptempo urban pop track entitled "No Future in the Past", for which a video was shot in Miami, Florida during July 2008.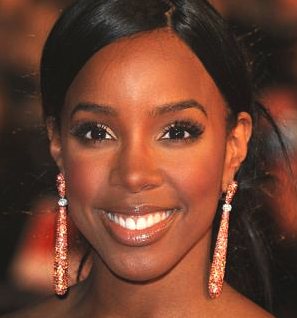 2009–2011: New management, label and Here I Am

French DJ David Guetta and Rowland performing at the Orange Rockcorps in London, England in 2009.In February 2009, a duet with Italian singer Tiziano Ferro, entitled "Breathe Gentle", was released as a single and reached the top ten of the Italian Singles Chart and the Dutch Singles Chart. Also, in early 2009, Rowland ended her professional relationship with both manager Mathew Knowles and former label Columbia Records to explore other ventures. Her first step was the house collaboration "When Love Takes Over", the lead single of French DJ David Guetta's 2009 studio album One Love, for which Rowland contributed vocals on three tracks. The song was released in April 2009 and saw major international success, peaking at number-one in several countries around the globe. The same year, it was announced that Rowland had drafted Jeff Rabhan as her new manager.


In 2010, Rowland signed up to record the MTN theme song for the 2010 FIFA World Cup in South African, "Everywhere You Go", featuring an all-star supergroup of international artists called Rhythm of Africa United. Rowland also continued touring Europe, Asia and Australia as a solo artist throughout late 2009 and early 2010, including a performance as one of the headlining acts of the Sydney Gay and Lesbian Mardi Gras party with George Michael also headlining.[68] She was also part of the world tour Supafest, which took place in 2010, touring the major cities in the world.
Despite being without a label for almost one year, Rowland embarked on the recording sessions for her third studio album Here I Am and it was during one of these recording sessions that she caught the attention of label boss Sylvia Rhone which led to the signing of a new record deal with Universal Motown Records, and later switching to Universal Republic Records Since then she has been completing the project which Rowland described as containing a lot of "up-tempo tracks" and being "a mixture of different sounds that express me and where I'm at right now in my career". The album is known to include collaborations with David Guetta and Rico Love which includes the album's lead single "Commander". It was Rowland's third number-one hit on the Hot Dance Club Songs chart. In addition, Dr. Luke, Ester Dean and Ne-Yo with StarGate are respectively responsible for the American album's two U.S. lead singles, "Rose Colored Glasses" and "Grown Woman", which are not included in the US version of the album due to them not performing well on the U.S. charts. Others working on the album included American record producer, Jim Jonsin who described the Rowland's new sound as Donna Summer-esque, Andre Merrit and Brian Kennedy. In addition, Rowland also worked with Tinie Tempah on his single "Invincible," taken from his album Disc-Overy, and reunited with rapper Nelly on the single "Gone" from his album entitled 5.0.
She also appeared on Italian DJ Alex Gaudino's single "What a Feeling", released in March 2011. Rowland released her single "Motivation" featuring Lil Wayne in April 2011, it reached number 1 on the US Hot R&B/Hip-Hop Songs chart for 7 weeks. The U.S. version of Here I Am was released in July 2011. Here I Am debuted on the US Billboard 200 at number three and number one on the Top R&B/Hip-Hop Albums with 77,000 copies sold. To date it is Rowland's highest debuting and charting album in the United States. As of December 2011, the album has sold 211,000 copies in the US. Rowland picked "Lay It on Me" as the next single in the US and "Down for Whatever" as the next international single. The international version of Here I Am was released on November 28, 2011 in the UK. Rowland was announced as the ambassador and spokesperson for Empress, the second perfume by Sean John in August 2011. In early November 2011, Kelly Rowland became the new face of the Make Mine Milk Campaign.


2012
Upcoming fourth studio albumWork on Rowland's fourth album reportedly began in August 2011. Rico Love, writer of "Motivation" and several other singles, remarked in an interview with Rap-Up.com, "While she's on tour, I'm gonna be writing records for her new album. We can kinda roll that out and drop her new single in late spring 2012. Excited about that". Rowland is also working with DJ's Calvin Harris and Mylo; Rowland said in a statement: " I've heard very good things about them. "I'd be totally up for seeing what they could do with my music".


Rowland and Sylvia Rhone will be honoured for their contributions to the music industry at Essence's 2012 Black Women in Music event. This prestigious event, took place on February 8, 2012, and featured an exclusive performance by Rowland and rapper Eve. Rowland appeared on Sean Paul's Tomahawk Technique album on the track '"How Deep Is Your Love".


Other ventures: Film and television career
Rowland branched out into acting with a guest stint on the sitcom The Hughleys in 2002, before appearing in other UPN shows such as Eve and Girlfriends in the years of 2003 and 2006 respectively. Having played the role of Tammy Hamilton, an ambitious 21-year-old apprentice to realtor Toni (Jill Marie Jones) in latter sitcom, Rowland initially hoped her three-episode stint would expand to a larger recurring role, but as the show was moved to The CW network the following year plans for a return eventually went nowhere. Also in 2003, she appeared in American Dreams as Martha Reeves of Martha & The Vandellas, singing a version of the group's single "Nowhere to Run".


In 2004, Rowland made her big screen debut in the slasher film Freddy vs. Jason, a crossover film directed by Ronny Yu. Cast as one of the female leads, she portrayed Kia Waterson, the frank best friend of lead character Lori Campbell, played by Monica Keena. Released to generally mixed reviews from critics, the movie topped the U.S. box office, gaining $36.4 million on its first weekend. Budgeted at $25 million, the film became a financial success, resulting in a worldwide box office total of $114.3 million.


The following year, Rowland returned to the big screen, this time for a lead role in the romantic comedy The Seat Filler, starring opposite Duane Martin and Shemar Moore. Executive produced by Will Smith and Jada Pinkett Smith, the film hit theaters in the summer of 2005 and debuted at number eighteen at the box office top twenty. It eventually earned a total domestic gross ticket sales of $10.2 million. In the film, for which she recorded two songs, Rowland played a pop star who falls for an awards-show seat filler in which she mistakes for a high-profile entertainment attorney.[89] Released to a limited number of festivals only, the film went straight to DVD in 2006.


In October 2007, Rowland auditioned for the role of Louise, Carrie Bradshaw's assistant, in the 2008 film adaptation of HBO's comedy series Sex and the City. The part eventually went to Jennifer Hudson. In fall 2007, Rowland appeared as a choirmaster on the NBC reality show Clash of the Choirs. Rowland was among superstars like Michael Bolton, Patti LaBelle, Nick Lachey, and Blake Shelton. Rowland's choir finished fifth in the competition. In 2009, she was cast to host Bravo's reality competition series The Fashion Show alongside Isaac Mizrahi. The series premiered on May 7, 2009.


On 30 May 2011, Rowland was confirmed as a judge for the eighth series of British television show The X Factor. In addition to a judging stint on The X Factor, Rowland also had a supporting role in Think Like A Man which was filmed earlier this year. The film also stars Keri Hilson, Chris Brown and Gabrielle Union.


In January 2012, Rowland appeared on the ITV documentary series The Talent Show Story in the UK where she talked about her time on The X Factor. Other X Factor judges that appeared included Gary Barlow, Dannii Minogue, Simon Cowell and Louis Walsh.


Philanthropy
Rowland and the Knowles family founded the Survivor Foundation, a charitable entity set up to provide transitional housing for 2005 Hurricane Katrina victims and storm evacuees in the Houston, Texas area. The Survivor Foundation extended the philanthropic mission of the Knowles-Rowland Center for Youth, a multi-purpose community outreach facility in downtown Houston. Also in 2005, Rowland and Knowles lent their voices to a collaboration with Kitten K. Sera, entitled "All That I'm Lookin for." The song appeared on The Katrina CD album, whose proceeds went to the Recording Artists for Hope organization.


In 2006, Rowland joined other artists such as Pink and Avril Lavigne in ads for so-called empowerment tags for the ALDO Fights AIDS campaign, which went on sale exclusively at ALDO stores and benefited the YouthAIDS initiative.[98] In 2007, Rowland, along with stars such as Jessica Simpson and the cast of Grey's Anatomy autographed pink Goody Ouchless brushes that were made available for auction on eBay, with all proceeds going to Breast Cancer Awareness. In addition, the singer teamed up with Kanye West, Nelly Furtado and Snoop Dogg to design a Nike sneaker for another eBay auction. All proceeds went to AIDS Awareness.


In 2008, Rowland officially became ambassador for MTV's Staying Alive Foundation, which aims to reduce discrimination against HIV and AIDS victims. She has since visited projects in Tanzania and Kenya to promote the charity, and underwent a HIV and AIDS test in Africa to raise awareness of the deadly diseases. In March 2009, she spearheaded a bone marrow drive.[64] As reported, Rowland also is readying a new charity called I Heart My Girlfriends, which will serve as an interactive support system for teenage girls.


In 2009, Rowland connected with Serve.MTV.com, MTV's platform to connect young people with local volunteerism opportunities, for a series of on-air PSAs. From battling homelessness to beautifying impoverished neighborhoods to saving whales, Rowland was joined by the likes of Cameron Diaz, will.i.am, and Sean Kingston as they discuss causes they volunteer to support, and urge young people to join with their friends in making civil service a part of their lifestyle. Also in 2009, Rowland along with fellow singers Alesha Dixon and Pixie Lott created T-shirts for River Island in aid of the Prince's Trust, profits from which help change young lives. In March 2010 Rowland launched her brand new charity, I Heart My Girlfriends. According to Rowland's official website, the charity focuses on self-esteem, date violence prevention, community service, abstinence, sports, drug and alcohol and smoking avoidance, obesity, disabilities, education and more. On April 26, 2010, she was at Grand Ballroom's "City of Hope - Spirit of Life Awards" for a charity event.


DISCOGRAPHY

Grammy Awards

Year Nominated work Award Result
2000 "Bills, Bills, Bills" Best R&B Performance by a Duo or Group with Vocals Nominated
Best R&B Song Nominated
2001 "Say My Name" Record of the Year Nominated
Song of the Year Nominated
Best R&B Song Won
Best R&B Performance by a Duo or Group with Vocals Won
2002 " Survivor" Won
"Survivor" Best R&B Album Nominated
2003 "Dilemma" (With Nelly) Record of the Year Nominated
Best Rap/Sung Collaboration Won
2005 "Lose My Breath" Best R&B Performance by a Duo or Group with Vocals Nominated
2006 "Cater 2 U" Nominated
Best R&B Song[107] Nominated
"Soldier" (feat. T.I. and Lil Wayne) Best Rap/Sung Collaboration Nominated
"Destiny Fulfilled" Best Contemporary R&B Album Nominated
2010 "When Love Takes Over" (With David Guetta) Best Dance Recording Nominated
2012 "Motivation"(feat. Lil Wayne) Best Rap/Sung Collaboration Pending

MTV Video Music Award

Year Nominated work Award Result
2000 "Say My Name" Best R&B Video Won
2001 "Survivor" Best R&B Video Won
2002 "Dilemma" (With Nelly) Best R&B Video Nominated
2005 "Lose My Breath" Best Dance Video Nominated

MTV Europe Music Awards

Year Nominated work Award Result
2009 "When Love Takes Over" (With David Guetta) Best Song Nominated

Billboard R&B/Hip Hop Awards

Year Nominated work Award Result
2003 "Dilemma" (With Nelly) Hot Rap Track of The Year Won


Capital FM Awards

Year Nominated work Award Result
2003 "Dilemma" (With Nelly) London's Favorite International Single Won

TMF Awards Holland

Year Nominated work Award Result
2003 Herself Best R&B International artist Won
"Dilemma" (With Nelly) Best video international Won


ASCAP Women Behind the Music Awards

Year Nominated work Award Result
2009 Herself Outstanding Women in the Music Industry Won

International Dance Music Awards

Year Nominated work Award Result
2010 "When Love Takes Over" (With David Guetta) Best Pop Dance Track Won
Best House/Dance Track Nominated
Best Music Video Nominated
2011 "Commander" (feat. David Guetta) Best R&B/Urban Dance Track Nominated

World Music Awards

Year Nominated work Award Result
2010 "When Love Takes Over" (With David Guetta) World's Best Single Nominated

American Music Awards

Year Nominated work Award Result
2011 Herself Best R&B/Soul Female Artist Nominated

Soul Train Awards

Year Nominated work Award Result
2011 "Motivation" (feat. Lil Wayne) Best Dance Performance Nominated
Song of the Year Won
Herself Best R&B/Soul Artist Nominated

FILMOGRAPHY - Cinema

Year Title Role Notes
1999 Beverly Hood Girl #2 Cameo appearance
2003 Freddy vs. Jason Kia Waterson Supporting role
2004 The Seat Filler Jhnelle Lead role
2008 Astérix at the Olympic Games Herself Cameo appearance
2012 The Goree Girls Jill Supporting role
2012 Think Like A Man Supporting Role

Telefilms

Year Title Role Notes
2002 The Hughleys Carly 3 episodes
2002 Taina Nicole 1 episode
2003 American Dreams Martha Reeves 2 episodes
Eve Cleo 1 episode
2006 Girlfriends Tammy Hamilton 3 episodes
2011 Single Ladies DJ Denise Phillips 1 episode
Bag of Bones (Stephen King Mini Series) Blues Singer 2 episodes

Television

Year Title Role Notes
2007 Clash of the Choirs Choirmaster Reality series
2009 The Fashion Show Co-host Reality series
2011 The X Factor Judge Talent show

Television guest appearances

Year Title Role Notes
1997 Smart Guy Herself "A Date With Destiny" cameo with Destiny's Child
2010 Brandy and Ray J: A Family Business Herself; Guest appearance 2 episodes
The Spin Crowd Herself; Guest appearance 1 episode
X Factor Germany Herself; Mentor 2 episodes
X Factor Australia Herself; Mentor 2 episodes
La La's Full Court Wedding Herself; Guest Appearance 1 episode
The A-List: New York Herself; Guest Appearance 1 episode
2011 Kourtney and Kim Take New York Herself Uncredited (guest at Kim's birthday)
Keeping Up With The Kardashians Herself Uncredited (guest at Kim's wedding)
LINKS:
Official website: www.kellyroland.com
Kelly Rowland at the IMBD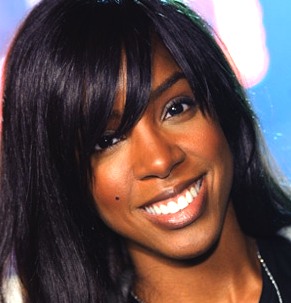 Kelly Rowland at Walmart
---
APPLE RECORDS | BMG | CBS COLUMBIA | CHRYSALIS | EMI | MOTOWN | PARLOPHONE
RCA | SONY | UNIVERSAL MUSIC GROUP | VIRGIN MUSIC GROUP
WARNER MUSIC GROUP (AOL TIME WARNER)
The songs and pictures on this website are © 2000 & 2012 Max Energy Limited,
Solar Cola Ltd & Electrick Publications, unless otherwise specified. All rights reserved.
Recording artists: All monies raised from this site is to be used to send a message to world leaders that there is an alternative to Petrol Wars, Nuclear Power, Poverty and Famine.
New energy drinks for performers
.. Thirst for Life
330ml Earth can - the World in Your Hands