Mats Söderlund (born 1969) is a Swedish musician, club owner, and former model, best known under his stage name Günther. After retiring from modeling, he managed clubs in Malmö. In 2004 he started his musical career performing with the stage name Günther.
Söderlund's work is marked by upbeat, pop influenced rhythms done with deep sensuous vocals that can be classified as pop and dance. Most of Günther's single releases have been in a collaboration with a female duo known as Günther and the Sunshine Girls. They are most well known for their hit single "Ding Dong Song" which appeared in Sweden during the summer of 2004. Günther and the Sunshine Girls toured various dates in Northern Europe following that summer. The song and resulting video gained popularity in the United States via personal trading and humor sites such as YTMND and eBaumsWorld.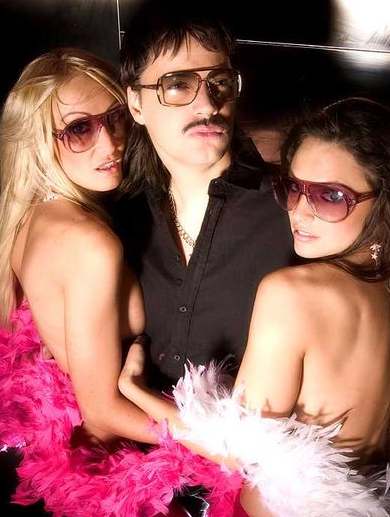 Mats Söderlund - Günther and Sunshine Girls
Philosophy
As stated on his web page, gunthernet.com, Günther's goal is to show the world a more sensual life through his music. Somewhat jokingly, he lists the most important things in his life as "champagne, glamour, sex, and respect." The honesty of Günther's movement and music has been questioned and with little other media coverage it is difficult to know the truth.
Günther's style is notable for his mullet, moustache, large black sunglasses and facial expression.
History
Günther's first single, "The Ding Dong Song", was released on May 24, 2004 under Warner Music Sweden. At another point during 2004 the group released a full length compact disc entitled "Pleasureman." (A nickname of Günther's) The CD featured similar songs to "The Ding Dong Song" with heavy dance beats. In the month of October 2005 the group released their entire album on popular online music stores such as Apple's iTunes.
Present Activities
On March 11, 2006, Günther and the Sunshine Girls competed in the Swedish Melodifestivalen in Gothenburg, though they didn't receive the required number of votes to qualify for the finals and represent Sweden in the Eurovision song contest.
Günther's first performance in the US was on February 3, 2006, at Yale University in New Haven, Connecticut; he performed "Tutti Frutti Summer Love" and "Ding Dong Song" as encores after enthusiastic shouting of "Gunther, Gunther" and "Ding Dong Song, Ding Dong Song" by Yale undergraduates. Günther closed out the performance saying, "I love Yale. Always remember: sex, love, champagne, and respect."
On May 7 he performed at the Tower Club, a Princeton University eating club. He performed a set of 5 songs from his Pleasureman album, two of which were encores ("Teeny Weeny String Bikini" and "Ding Dong Song"), to an enthusiastic crowd of Princeton undergraduates. Throughout the performance, security personnel had to forcibly remove a number of students from the stage to prevent their repeated attempts to interact (video) with Günther and the Sunshine Girls.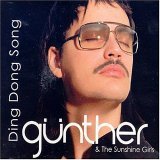 Discography
Album
Singles
2004 - Ding Dong Song (with The Sunshine Girls)

2004 - Teeny Weeny String Bikini (with The Sunshine Girls)

2004 - Touch Me (with Samantha Fox)

2005 - TuttiFrutti Summerlove (with The Sunshine Girls)

2005 - Christmas Song (Ding Dong) (with The Sunshine Girls)

2006 - Like Fire Tonight (with The Sunshine Girls)
External links
---
New energy drinks for adventure capitalists
Solar Red | Solar Crush | Solar Cola | Solar Citrus | Solar Spice