McFly is a pop group based in the United Kingdom. The band members are Danny Jones (born March 12, 1986), Dougie Poynter (born November 30, 1987), Tom Fletcher (born July 17, 1985) and Harry Judd (born December 23, 1985). They are signed to the Island Records label and are managed by Prestige Management.
McFly's first photo shoot
Musical Style
McFly's style has been dubbed by themselves and others in the music business as "Nu-Pop" but possibly more commonly considered pop or pop rock. Despite the band's pop image and reputation, it is clear there are musical differences from other contemporary boybands. Influence is apparent from bands such as The Beach Boys and Beatles' (particularly Paul McCartney-penned) material. Lyrically however, their style is closer, though not quite similar, to other contemporary boybands such as Busted or Son of Dork or pop singers like Jesse McCartney from the United States and Rhoderick Gates from Australia. McFly are often considered similar in style to the now defunct Busted, with whom they shared a record label and were generally considered to be friends. However, though similar, the latter evidence greater influence from pop punk bands such as Blink 182 and Sum 41 than 1960s' rock, in addition to their clear pop overtones.
Chart Success
McFly's first single, "5 Colours In Her Hair", entered the UK singles chart at Number One in April 2004 and stayed there for two weeks. In July 2004 their second single, "Obviously", also reached the top, but only for one week. This was followed by the album Room On The 3rd Floor debuting at Number One in the UK albums chart. The album broke records as they were the youngest band since The Beatles to have a debut album enter the charts in the top position. The third single, "That Girl", was released on September 6, 2004 and lost the battle for the top spot to Brian McFadden's "Real To Me". It went to number three, despite topping midweek sales charts. The fourth single, "Room On The Third Floor" (the album's title track), was released on November 15, 2004 and made number five.
In March 2005, McFly released "All About You/You've Got A Friend", a double A side of their sixth and seventh singles and the first release from their second album, Wonderland, which features a 60-piece Orchestra. The single reached Number One for a week on March 13 and the profits from the single were donated to Comic Relief. The video for "You've Got A Friend" was shot in Uganda, which McFly visited for the charity appeal. They completed their second arena tour in October 2005. The second single from Wonderland, "I'll Be Ok" was released in the UK on the 15 August 2005 and scored them their fourth UK Number one. The album itself was released on 29 August 2005, debuting at Number one. The third single from Wonderland, "I Wanna Hold You", was released October 17, giving them their sixth top three single, missing out on number one to the Arctic Monkeys. Their fourth single, "Ultraviolet/The Ballad of Paul K" was released on 12th December and reached number nine, the worst chart-performance of any of their singles to date.
On April 1, 2006, they did a performance on CD:USA (the US version of CD:UK) promoting "I've Got You", a track from their U.S album "Just My Luck". It was their first television performance in the US.
The bands U.S debut album was release in the states on 22 May 2006 but has yet to make much of an impact there. The promo video for "I've Got You" is soon to be available for download on ITunes video.
They have just completed rehearsing and have started recording sessions for their third album, which whom's working title is "Back In Town". A new single, "Please, Please", is scheduled for release in the UK in July 2006, with a third album planned by the end of the year.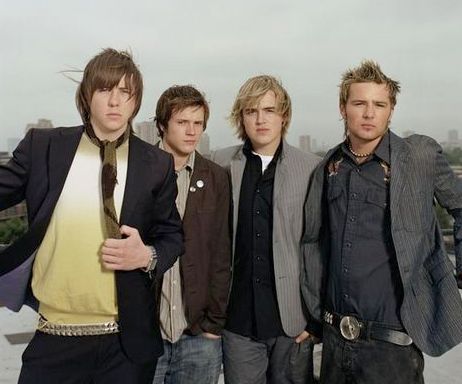 McFly in London
Awards
Brit Awards 2005: Best Pop Act
Smash Hits Awards 2004: Stars Of The Year, Best UK Band, Best Album (Room on the 3rd Floor), Best Video (That Girl), Most Fanciable Male (Danny).
Smash Hits Awards 2005: Stars Of The Year, Best UK Band, Best Single (All About You), Best Album (Wonderland), Most Snoggable Male (Danny, runner up: Dougie), Top Mop (Dougie, runners up: Danny and Harry). Total awards: 6 - record number of awards!
Acting Career
In 2005 the band guest appeared in an episode of the long-running British drama series Casualty. They also star in the Lindsay Lohan film Just My Luck, which was released in the US on May 12, 2006 and is due to be released in the UK on June 30, 2006. They play themselves in the film and the soundtrack features a variety of their songs from both albums plus their new song "Just My Luck".
Discography
Albums
Room On The 3rd Floor released in the UK on 7 July 2004 - #1 UK

Wonderland released in the UK on 29 August 2005 - #1 UK

Just My Luck was released in the USA on 9 May 2006
DVDs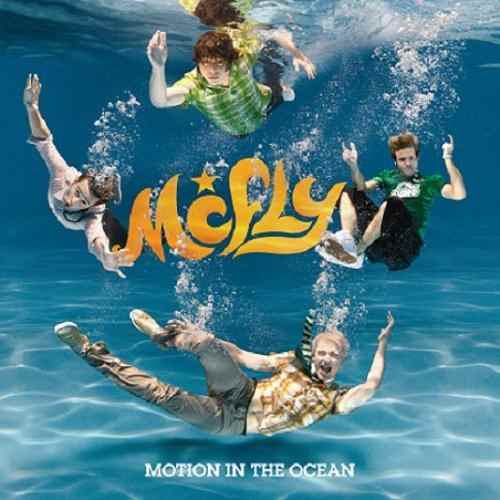 McFly - Motion in the Ocean album cover
Singles
CD1
Please,Please

Airborn
CD2
Please,Please

Don't Stop Me Now

Five Colours In Her Hair (American version)

Enchansed Section Includes:
Please,Please (Video) Just My Luck (Premire Footage Part 1) + Free Poster
DVD
Please,Please (Audio)

I've Got You (Exclusive video)

Just My Luck (Premire Footage Part 2)

Just My Luck (US Album Launch Footage)

Please, Please (video)
+ Free Poster
Still Falling (October 2006)

Back In Town (3rd Album) (November 2006)

Home Is Where The Heart Is (January 2007)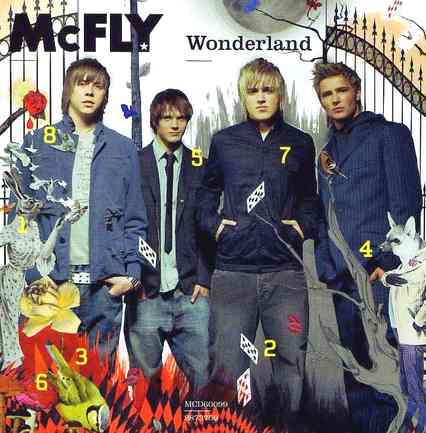 McFly - Wonderland
Upcoming Shows
Sign Up | Contact McFly | Street Team
AMAZON | HMV | SAINSBURYS | TESCO | STREETS ONLINE
VIRGIN | WHSMITH | WOOLWORTHS | WHAT RECORDS | ISLAND TUNES | APPLE
LINKS and REFERENCES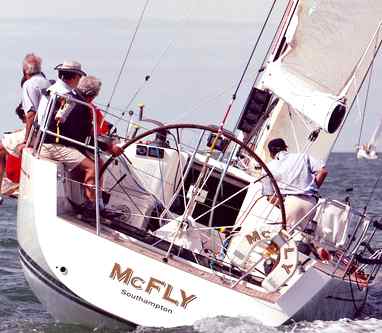 McFly sailing boat out of Southampton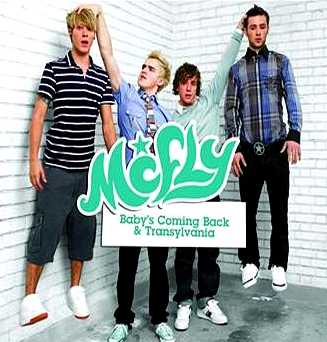 APPLE RECORDS | BMG | CBS COLUMBIA | CHRYSALIS | EMI | MOTOWN | PARLOPHONE
RCA | SONY | UNIVERSAL MUSIC GROUP | VIRGIN MUSIC GROUP
WARNER MUSIC GROUP (AOL TIME WARNER)
New energy drinks for adventure capitalists
Solar Red | Solar Crush | Solar Cola | Solar Citrus | Solar Spice