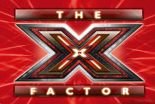 HEAD to HEAD :
In May 2005, 75,000 people in total auditioned for the second series of The X Factor. It was the biggest talent search ever launched in the UK as judges, Simon Cowell, Sharon Osbourne and Louis Walsh sought one act to win a £1 million recording contract.

On December 15th 2005, nearly 10 million viewers tuned in to see Shayne Ward crowned the winner. He's had a No 1 single, a platinum-selling album, a Brit Award nomination and he's got a solo tour coming up. The former shoe shop assistant from Manchester has come a long way. However, with his recent release 'Stand By Me' failing to crack the Top 10, his 15-minutes are probably almost up (remember Steve Brookstein? Exactly).

But one year on, how has the competition changed the lives of the other X Factor finalists? Before the launch of the new series,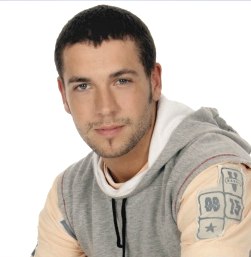 Shayne Ward - Winner X Factor 2005
Brenda Edwards
Patrick had taken his wife, Brenda, to Belfast for a surprise weekend together - and then sent her in for an X Factor audition.
Brenda sang River Deep, Mountain high for the judges. After getting a yes vote from Sharon and Simon she rushed up to the judges' desk and dive-bombed Simon, giving him a kiss in return for his vote.
Later in the summer Brenda was chosen by Sharon as one of her four acts in the finals of The X Factor.
Conway dad says Brenda is best
THE Conway Sisters' dad reckons Brenda Edwards is the real star of the show - not his own daughters, according to The Sunday People. Kieran Conway said: "Brenda is fantastic. She is the best and has been consistently good over the weeks."
X Factor: Brenda profile
Name: Brenda Edwards
Age: 36
From: London
About: Brenda says that her favourite memory is getting through the X Factor auditions, and cites Whitney Houston, Motown, reggae and soul amongst her biggest musical influences. She loves Brad Pitt and singing karaoke in her local pub.
She now lives in London with her two kids, Jamal (14) and Tanisha (11) and her husband. Brenda started singing when she was 8-years-old at her local Pentecostal church.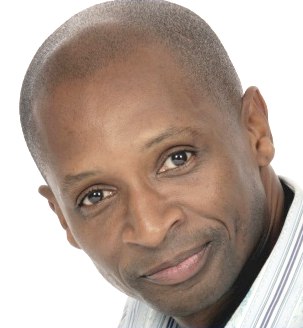 Andy Abraham - Runner-up X Factor 2005
Runner-up act Andy Abraham has also seen his life completely turn around in the last year: "I just wanted to stop being a bin man and become a singer. I went along to the auditions to see what the judges thought of me, and whether my dream would be a possibility. Six months later I had a recording contract, it is just amazing."

"As a person Andy's life has changed the most out of anyone because he was an older man. He thought his destiny was set in stone for the rest of his life and I don't think he ever thought he would ever have a Top 10 selling album and a sell out tour. I have never met a man with such dignity and when he sang he melted my heart. I knew from day one that Andy would be a star," comments Andy's mentor and show judge Sharon Osbourne.
---
The X Factor Semi-final

Brenda voted out

Brenda was bottom of the poll in the semi-final and was sent home.

Andy, Journey South and Shayne will compete in The X Factor final.

There had been over 3 million votes in the semi-final and at one time during the evening there had been only 24 votes between the bottom two acts.

During the main show, all four acts chose safe songs playing to their strengths - but which made the semi-final somewhat predictable.

Shayne was suffering from a serious infection which had affected his voice. He ditched a Queen song on the day before the final and had to prepare If Tomorrow Never Comes rather quickly.

Shayne's song choices may well have improved his chances. Unchained Melody was the best performance of the evening and ensured he would get through to the final.

Both Andy and Brenda stepped down into the audience during their first song. Andy dragged his kids to sit on a bench with him. They look very self-conscious and were very relieved when he let them go back to their seats.

Brenda spotted an unsuspecting guy in a black shirt clapping to the beat. She tugged his shirt towards her while continuing to belt out Respect and then forcefully shoved him away. He looked scared out of his mind. Not much respect there Brenda.

Carl did not play the electric guitar yet again. He had only carried it on stage twice during the series and had probably played it for less than than 60 seconds. He is one of the best rock guitarists in the country and it was a mistake to ignore that talent in favour of the London busker style.

Sharon asked Simon to change the rules so that all the four remaining acts could compete in the final. Let's hope she doesn't get to choose the rules in The X Factor or any other competitions.

The X Factor forum The X Factor index page

The songs performed were:

Andy: Everything I Do - Bryan Adams
Journey South: You're In My Heart - Rod Stewart
Brenda: Respect - Aretha Franklin
Shayne: If Tomorrow Never Comes - Ronan Keating
Andy: Lately - Stevie Wonder
Journey South: Let It Be - The Beatles
Brenda: Without You - Badfinger/Nilsson/Mariah Carey
Shayne: Unchained Melody - The Righteous Brothers

Simon Cowell, Louis Walsh and Andy all looked gobsmacked when Kate announced the first act through to the final, Andy. They had not been expecting to hear that news.

The producers then ensured that Shayne was the next act to be announced leaving Simon to sweat wondering whether his only remaining act would be sent home. However, Journey South were also through.

As Simon walked off the stage his mouth was wide open in disbelief.

Brenda then sang in The X Factor for the last time. Louis looked genuinely distraught to see Brenda's final performance.

Later on, Sharon Osbourne revealed that Brenda had been approached for roles in two musicals, so we have not heard the last of The X Factor's soul diva - or her cackle.

Brenda thought she knew shy she had been voted out, complaing: "It's definitely to do with there being so many women fans.

"You have a lot of cute young guys and they are far more likely to be voted for. That's just the way it is so I wasn't surprised I went out."
Simon Cowell in court
The £100 million lawsuit between Simon Cowell and Simon Fuller over the X Factor moves to the high court in November 2005.
Pop Idol creator Fuller is claiming Cowell has copied his own show's format to create The X Factor. Simon Fuller is the man who formed The Spice Girls and S Club 7. He created both Pop Idol and American Idol.
And it was Fuller's company, 19 TV, which made Simon Cowell's name both in the UK and the US. Simon Cowell branded the legal action "totally ridiculous" and commented "when there's a hit there's a writ".
The following week the two Simons said they had resolved their dispute but gave no details of the settlement. Simon Cowell said they remained friends throughout the case.
Louis Walsh quits X Factor?

Within 24 hours of the story breaking that Louis Walsh had quit, BBC Radio 1 Newsbeat reported that he has texted them to say he hopes to be back on The X Factor on Saturday.

The Daily Mirror reported that Louis Walsh had been lured back to The X Factor - but only on the condition he can quit at the end of this series.

It said that Louis is still far from happy and Simon Cowell will release him from a clause in his contract tying him to a third series of the show.

The Sun and the Daily Mirror had both reported that Louis Walsh walked out of The X Factor.

Sharon poured water over Louis on the previous show and Simon insulted him since then.

Louis had only one act left in The X Factor, Shayne Ward. His other three acts had been voted off in the last four shows.

Louis Walsh "quit" The X Factor after Simon Cowell called him stupid on This Morning.

Simon told the ITV1 show that he was considering replacing Louis on the show, saying: "The real trouble is finding somebody bland enough to replace Louis. Where do you start?

"It's hard being stupid. It's definitely not as easy as it looks. But Louis does it brilliantly."

Simon also insulted Louis in The Sun. He said: "Louis is an idiot. He has been tremendously stupid."

Louis said: "I am constantly humiliated and undermined. I've had enough.

"I watched Simon on This Morning ridicule me as a person and a manager. I won't play these silly games."

Simon said he couldn't understand Louis's decision to leave when the programme is doing so well in the ratings.

The X Factor forum The X Factor index page

Louis later revealed: "It was very dangerous what Sharon did. My screen in front of me went off. That means there was water in it. There was an awful lot more water than people think.

"But what could I do? I wasn't going to hit Sharon on TV or do anything naughty."

Louis finally did return to the next show.
---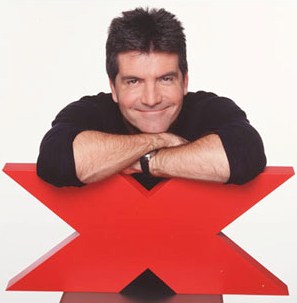 Simon Cowell - laughing all the way to the bank
LINKS
X Factor's Andy Abraham And Brenda Edwards To Release Duet ...

Andy Abraham and Brenda Edwards runners up in this years X Factor competiton have been performing a duet on tour , and Andy admitted this week that if the fans enjoy the song he and Brenda are ...

She won't do any housework unless 'Big Brother' announces it over the tannoy and everything she does has to be put to a public vote! Tags : Andy Abraham , Brenda Edwards , X Factor

Andy Abraham - X Factor ~ Pavilion Theatre Rhyl

The Pavilion Theatre Rhyl opened in September 1991. It comprises 1031 seats situated in the stalls ... Follow the "Book On-line " link that appears below the show title to choose a performance and ...

Andy Abraham - X Factor ~ Performances ~ Pavilion Theatre Rhyl

The Pavilion Theatre Rhyl opened in September 1991. It comprises 1031 seats situated in the stalls ... Below is a list of performance dates and times for the show that you have selected.

X Factor runners up Journey South and Andy Abraham have been involved in a head to head battle this last week to see who could claim the number one position in the album charts.

X FACTOR'S ANDY ABRAHAM SUPPORTS THE LOCAL GOVERNMENT

X FACTOR'S ANDY ABRAHAM SUPPORTS THE LOCAL GOVERNMENT. CHANNEL'S SEARCH FOR THE PUBLIC SECTOR EMPLOYEE OF 2006. February 2006 – Ex bin man turned X Factor star, Andy Abraham, has offered his

Andy Abraham has already had the chance to prove to the nation that he's incredibly gifted. He won the hearts of over 9 million X-Factor viewers each week with his incredible vocal talents and ...

Andy Abraham, the much loved and hugely talented X Factor runner up, has just released his debut album, The Impossible Dream. A great collection of favourites from the show as well as some stand out ...

... rags to riches story, Andy Abraham was working as a dustbin man when he or rather his wife Denise applied for a certain TV show… "My wife forged my signature on the application form for The X Factor ...

ANDY ABRAHAM . Wed 2nd August @ 8pm. Cannizaro are proud to present this year's X-Factor star Andy Abraham in an exclusive concert prior to his UK Tour.

The Brothers, Alexandra, Trevor, Justin/Justine, Addictiv Ladies, Shayne,
Andy, Chico, James Bellamy, 4Tune, Daniel, Dorothy

The Conway Sisters, Journey South, Phillip, Aron, The Polkadots, Brenda,
Penélope Gómez, Tony, Laurie, Jordan

Chenai, Angel, Richard, Joanne, Michelle, Terri, Pamela, Moon
Eskimo Blonde, Shanea aka Meg, Maria, Stephanie, Sam, Whitestar, Michelle,
---
APPLE RECORDS | BMG | CBS COLUMBIA | CHRYSALIS | EMI | MOTOWN | PARLOPHONE
RCA | SONY | UNIVERSAL MUSIC GROUP | VIRGIN MUSIC GROUP
WARNER MUSIC GROUP (AOL TIME WARNER)
New energy drinks for adventure capitalists
Solar Red | Solar Crush | Solar Cola | Solar Citrus | Solar Spice