Michael Joseph Jackson (born August 29, 1958) is an American musician and entertainer whose successful music career and controversial personal life have been at the forefront of pop culture for the last quarter-century. It is a shame that this incredibly talented, but vulnerable artist should have left himself open to all manner of attacks in such open and innocent fashion. However, his music is a lasting legacy.
Jackson began his musical career at the age of seven as the lead singer of The Jackson 5 and released his first solo recording, Got to Be There in 1971, while remaining a member of the group. He began a full-fledged solo career in 1979 and formally parted with his siblings in 1984. In his solo career, Jackson recorded and co-produced the best-selling album of all time, Thriller, which was named as the world's best-selling album at the 2006 World Music Awards. It has worldwide sales exceeding that of 104 million. Michael Jackson has received thirteen Grammy awards and charted thirteen number-one singles in the United States.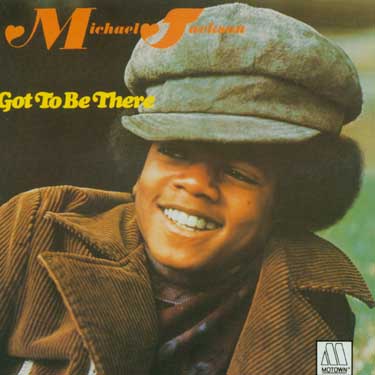 Cover to Michael Jackson's 1971's - Got to Be There
Throughout his four-decade career, Michael Jackson has been awarded numerous honors including the World Music Award's Best-Selling Pop Male Artist of the Millennium, American Music Award's Artist of the Century Award and the Bambi Award's Pop Artist of the Millennium Award. He is a double-inductee of the Rock and Roll Hall of Fame (once as a member of The Jackson 5 in 1997, and as a solo artist in 2001) and an inductee of the Songwriters Hall of Fame. Raymone Bain, Jackson's PR, claims that Jackson has sold over 750 million units worldwide.
From 1988 to 2005, Jackson lived on his Neverland Ranch property, on which he built an amusement park and private zoo for economically disadvantaged and terminally ill children. His frequently held sleepover parties received disparaging media coverage after it was revealed that children frequently shared his bed or bedroom. These first came to light when he was accused of child sexual abuse in 1993. His sleepover parties were brought into the spotlight again in 2003 during the TV documentary Living with Michael Jackson. This resulted in Jackson being tried, and later acquitted, of more child molestation allegations and several other charges in 2005.
Biography
1966–1980: Early life and career
Michael Jackson was born in Gary, Indiana. He is the second-youngest brother of seven and the eighth of ten children of Joseph and Katherine Jackson. In 1966, after taking co-lead singing duties with brother Jermaine, the group's name changed from The Jackson Brothers to The Jackson 5. The group played at local clubs and bars, building up a following and eventually signing a contract with Motown Records in 1968. The group hit stardom, with their first four singles which charted at number-one on the Billboard Hot 100. As a solo artist, Jackson released Got to Be There in 1971 and Ben in 1972. These were released as part of the Jackson 5 franchise and produced successful singles such as "Got to Be There", "Ben", and a remake of Bobby Day's "Rockin' Robin".
The group's sales declined after 1973, and the group chafed under Motown's strict refusal to allow the Jacksons creative control or input. In 1976, the group signed a new contract with CBS Records (first joining the Philadelphia International division and then Epic Records). When this became apparent to Motown Records, they sued the group for breach of contract.
As a result of the legal proceedings, which were complicated further by the fact that Jermaine Jackson was married to the daughter of Motown president (Berry Gordy), the Jacksons lost the rights to use the "Jackson 5" name and logo and also Jermaine, who wanted to stay at Motown. They changed their name to "The Jacksons", featuring youngest brother Randy in Jermaine's place, and continued their successful career, touring internationally and releasing six more albums between 1976 and 1984, with Jermaine eventually re-joining in 1983, making them a sextet.
In 1978, Jackson starred as the scarecrow in The Wiz with former-label mate Diana Ross playing Dorothy. The songs for the musical were arranged by Quincy Jones, who established a partnership with Jackson during the film's production and agreed to produce his first solo album in four years. Off the Wall, released in 1979, was a worldwide hit, and became the first album in history to spawn four top-ten hits, including "Don't Stop 'Til You Get Enough" and "Rock With You".
In January 1980, Jackson won his first awards for his solo efforts at the American Music Awards. He won "Favorite Soul/R&B Album" (for Off The Wall), "Favorite Male Soul/R&B Artist" and Favorite Soul/R&B Single (for "Don't Stop 'Til You Get Enough"). Later that month, he also won two Billboard Awards (for "Top Black Artist" and "Top Black Album").
On February 27, 1980, Jackson won a Grammy Award for "Best R&B Vocal Performance, Male" (for "Don't Stop 'Til You Get Enough").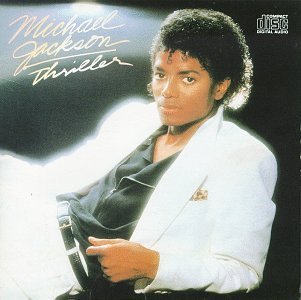 The original album cover to 1982's Thriller
1982–1986: The Thriller era
In November 1982, the storybook for E.T.: The Extra-terrestrial was released. It included Jackson reading the story as well as one original song ("Someone in the Dark"). The album later won a Grammy for "Best Album for Children".
In December 1982, Jackson released his second Epic album, Thriller, which became the best-selling album in music history. The album spawned seven hit singles, including "Billie Jean" (which was the first music video by a black artist to receive regular airplay on MTV), "Beat It" and the album's title track which was accompanied by a revolutionary music video. The thirteen-minute "Thriller" was critically acclaimed, and massive airplay lead to it being packaged with the featurette "Making Michael Jackson's "Thriller" on VHS, where it became the best-selling music home video ever. Thriller spent 37 weeks at number-one and remained on the Billboard album chart for 122 weeks. It was eventually certified 27x Platinum in the United States.
In 1983, whilst performing "Billie Jean" at the Motown 25: Yesterday, Today, Forever concert Jackson debuted what can be regarded as his signature move: the moonwalk. In 1983, he started a sponsorship deal with Pepsi-Cola, and, as part of the deal, he agreed to star in a commercial. While filming a Pepsi commercial with his brothers in 1984, before a live audience, his hair caught on fire when a pyrotechnic effect went wrong. Jackson suffered serious burns on his scalp, which required skin grafts.
In February 1984, Jackson is nominated for twelve Grammy awards and wins eight, breaking the record for the most Grammy awards won in a single year. Seven were for the critically acclaimed Thriller and the other for the E.T.: The Extra-terrestrial storybook. In 1984, he also won eight American Music Awards and the "Special Award of Merit" and three MTV Video Music Awards.
After reuniting with his brothers, he then helped to write the Victory album. He then performed and starred in the successful Victory Tour which started on July 6, 1984 and lasted for five months.
In 1985, Jackson was invited to the White House and was personally thanked by then-President Ronald Reagan at a White House ceremony for donating the song "Beat It" for use in drunk driving prevention television and radio public service announcements.
Jackson continued his charity work in 1985 by co-writing, with Lionel Richie, the hit single "We Are the World". The charity single helped to raise money and awareness for the famine in East Africa and was one of the first instances where Jackson was seen as a humanitarian. The song also won a Grammy Award for "Song of the Year".
Controversy began when Jackson purchased shares in the ATV Music Publishing (a company which owned the rights to most of the Beatles' songs), making himself the majority shareholder. This move angered close friend and songwriter Paul McCartney, who had also made a bid for the company. Ironically, it was McCartney who advised Jackson on the merits of song ownership. Their creative co-writing ended after this event. Following this controversial business deal, tabloid stories of Jackson sleeping in a hyperbaric oxygen chamber to stall the aging-process, and an allegation claiming Jackson attempted to purchase the bones of the Elephant Man inspired the pejorative nickname "Wacko Jacko". The name "Wacko Jacko" would come to be detested by Jackson.
In 1986, Jackson starred in the George Lucas-produced, Francis Ford Coppola-directed 3-D film Captain EO. The film lasted 17 minutes but had costs estimated at $17 million. At the time, it was the most expensive film ever produced on a per-minute basis. In the USA, the Disney theme parks hosted Captain EO. Disneyland featured the film in tomorrow-land from September 18, 1986 until April 7, 1997. It was also featured in Walt Disney World in Epcot from September 12, 1986 until July 6, 1994.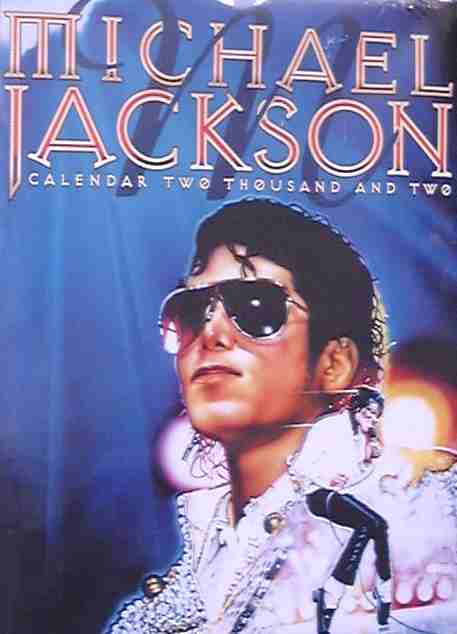 Michael Jackson calendar 2002
1987–1990: Bad and controversies
In 1987, Jackson released Bad; his third album for the Epic record label, and final album with producer Quincy Jones. He initially wanted to make the album 30 tracks long, but Jones cut this down to 10. According to Jones, Jackson wanted the title track to be a duet with Prince who later declined the duet. Jones said the reason given by Prince was that he thought the song would be a hit whether he was in it or not.
In comparison to Thriller, Bad had lower sales but it was still a huge commercial success. It spawned seven hit singles, of which five went to number-one, those being: "I Just Can't Stop Loving You", "Bad", "The Way You Make Me Feel", "Man in the Mirror", and "Dirty Diana". The album went onto sell 29 million copies worldwide; the RIAA eventually certified Bad at 8x Platinum. In September 1987, he embarked upon his first solo world tour, the Bad World Tour. The tour lasted sixteen months, in which Jackson performed at 123 concerts, to over 4.4 million fans worldwide. Jackson insisted on a personal bus, plane and helicopter to be available to him all at the same time.
Jackson hired film director Martin Scorsese to direct the video for the album's title track. When the 18-minute music video debuted on TV, it sparked a great deal of controversy as it became apparent that Jackson's appearance had changed dramatically. Although Jackson's skin color was a medium-brown color for the entire duration of his youth, his skin had been becoming paler gradually since 1982, and had become a light brown color. This change became so noticeable that it gained widespread media coverage with some tabloid's claiming that it was due to Jackson bleaching his skin.
Another significant reason for the change in appearance was the use of plastic surgery. Despite a number of surgeons' claims that Jackson had undergone multiple nasal surgeries as well as a forehead lift, thinned lips and cheekbone surgery, Jackson wrote in his 1988 autobiography Moon Walk that he only had two rhinoplastic surgeries and the surgical creation of a cleft in his chin, while attributing puberty and diet to the noticeable change in the structure of his face.
The success Jackson achieved during this period in his career led to him to be dubbed the "King of Pop", a nickname which he continues to be referred to by fans. There are various conflicting reports as to the origin of the nickname. According to Jackson, it was conceived by actress and long-term friend Elizabeth Taylor when she presented Jackson with an "Artist of the Decade" award in 1989, proclaiming him "the true king of pop, rock and soul". Additionally, this period saw Jackson enjoy "a level of superstardom previously known only to Elvis Presley, the Beatles and Frank Sinatra".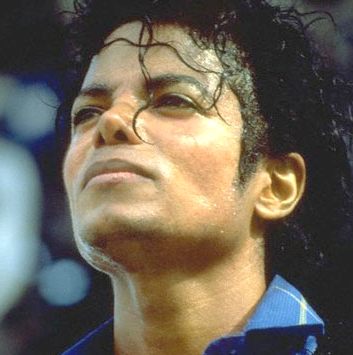 Michael Jackson portrait
1991–1994: Dangerous and further career
In November 1991, Michael Jackson released Dangerous. The major hit from Dangerous was "Black or White". The single was accompanied by a controversial video which featured scenes of a sexual nature as well as violence and racism. The video was banned on most music-television channels until these scenes were removed.
On February 10, 1992, MTV kicked off its first global sweepstakes with "My Dinner with Michael". Winners from around the world attended a dinner party hosted by Michael Jackson on the set of his music video "In the Closet". Later that year, a biopic, The Jacksons: An American Dream debuted on ABC based on the true story of the rise of The Jackson 5.
Jackson founded the "Heal the World Foundation" (named after his humanitarian single "Heal the World") in 1992. The charity organization brought underprivileged children to Jackson's Neverland Ranch, located outside Santa Ynez, California, to go on theme park rides which Jackson had built on the property after he purchased it in 1988.
In January 1993, Michael Jackson performed during the halftime show at Super Bowl XXVII. It drew one of the largest viewing audience in the history of American television.
On the Oprah Winfrey Show in 1993, Jackson claimed that the change in his skin color was due to vitiligo. In the interview, Jackson stated that his skin was, at first, black with white spots which he used make-up to cover. But later, some time after Thriller, his skin became increasingly white with black spots; he then used white make-up to cover the black spots.
Jackson was reported to be inviting or allowing children to sleepover at Neverland. This practice came under much media and public scrutiny in 1993 when allegations of child molestation were brought against Jackson by a child who had stayed with him on several occasions. That year, Jordan Chandler, the son of former Beverly Hills dentist Evan Chandler, represented by civil lawyer Larry Feldman, accused Jackson of child sexual abuse. On December 22 Jackson responded to the allegations via satellite from his Neverland compound, and claimed to be "totally innocent of any wrongdoing". On January 25, 1994, Jackson settled out of court with the accuser for an undisclosed sum, reported to be $20 million, and was not charged.
After the allegations were settled in 1994, Jackson married Lisa Marie Presley, the daughter of Elvis Presley. Despite some comments questioning the validity of this union, Presley maintained during their marriage that they both shared a married couple's life and were sexually active. They divorced less than two years later.
1995–2000: HIStory and Blood on the Dance Floor
In June 1995, Jackson released HIStory: Past, Present And Future - Book I. The first disc, HIStory Begins, was a fifteen-track greatest hits album (this disc was later released as Greatest Hits - HIStory Vol. I in 2001), while the second disc, HIStory Continues, contained fifteen new songs. The first single released from HIStory was "Scream". The single reached the top 5 on the Billboard Hot 100. The music video for "Scream" is currently the most expensive music video ever made. On September 7, 1995 at the MTV Video Music Awards, Jackson and Janet Jackson won three awards for the song "Scream", from HIStory. At the awards show, Jackson also performed a medley, "Billie Jean", "Dangerous" and "You Are Not Alone".
"They Don't Care About Us" was the fourth single released from HIStory, and caused controversy over anti-Semitic lyrics. The song contained the lyrics "Jew me, sue me" and "kick me, kike me". After significant pressure from the Jewish community, later releases changed the verse to the same-sounding "do me, sue me" and "kick me, hike me" or censored it with a thumping sound.
To promote the album, Jackson embarked on the successful HIStory World Tour. On November 14, 1996, during the Australian leg of the tour, Jackson married his dermatologist's nurse Deborah Jeanne Rowe, with whom he fathered a son, Michael Joseph Jackson, Jr. (also known as "Prince"), and a daughter, Paris Katherine Jackson. Jackson and Rowe divorced in 1999. Jackson later said that Rowe wanted him to have the children as a "gift". The paternity of Michael Jackson's children has been heavily debated by the public. Jackson has always maintained that his first two children were conceived naturally. However the The Sun made two controversial claims about Jackson's parentage: first, that Jackson conceived his first child via artificial insemination using his own sperm and, second, that the second child, Paris, was conceived in and named after Paris, France, where Jackson had gone to console Rowe for his having taken her first child, and all parental rights from Rowe.
At the 1996 Brit Awards, Jackson performed the track "Earth Song", dressed in white and surrounded by children and an actor portraying a Rabbi. In an attempt to recreate a scene from the video - where he is spreading his arms between two trees - it seemed that Jackson was making Christ-like poses whilst being lifted into the air by a crane with a wind machine blowing back his hair. Pulp lead singer Jarvis Cocker and his friend Peter Mansell mounted a stage invasion in protest. Cocker leapt onstage, pretended to expose his rear, danced and sat back down. In response to the ensuing media scrutiny of the action, Cocker responded, "My actions were a form of protest at the way Michael Jackson sees himself as some kind of Christ-like figure with the power of healing... I just ran on the stage and showed off... All I was trying to do was make a point and do something that lots of other people would have loved to have done if only they'd dared". Cocker received vocal support from the British press: the March 2, 1996 edition of Melody Maker, for example, suggested Cocker should be knighted, while Noel Gallagher claimed "Jarvis Cocker is a star and he should be given MBE". Gallagher said of Jackson's behavior: "for Michael Jackson to come over to this country after what's all gone on - and I think we all know what I'm talking about here - to dress in a white robe, right, thinking he's the Messiah - I mean who does he think he is? Me?"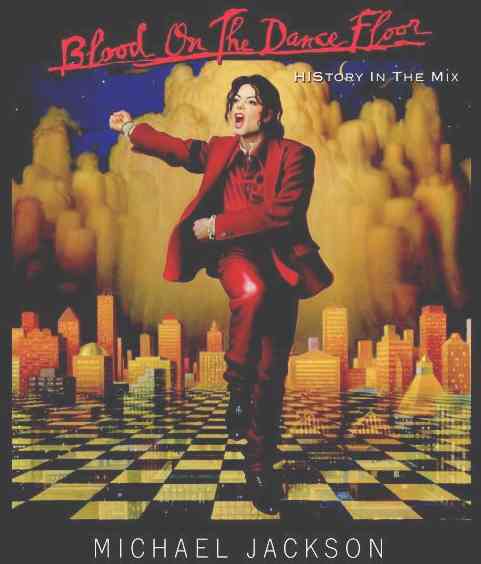 Cover of Blood on the Dance Floor: HIStory in the Mix
In 1997, Jackson released an album of new material with remixes of hit singles from HIStory titled Blood on the Dance Floor: HIStory in the Mix. The album's five original songs were named "Blood On The Dance Floor", "Is It Scary?", "Ghosts", "Superfly Sister" and "Morphine". Of the new songs, three were released globally: the title track, "Ghosts", and "Is It Scary?". The title track reached number-one in the UK. The singles "Ghosts" and "Is It Scary" were based on a film created by Jackson called "Ghosts". The short film, written by Michael Jackson and Stephen King and directed by Stan Winston, features many special effects and dance moves choreographed to original music written by Michael Jackson. The music video for "Ghosts" is over 35 minutes long and is currently the Worlds Longest Music Video. Jackson dedicated the album to Elton John, who reportedly helped him through his addiction to painkillers, notably morphine.
In 1998 Jackson reached an out-of-court settlement with the Daily Mirror, which apologized for having described his face as "hideously disfigured and scarred". Steven Hoefflin, a high-profile Hollywood plastic surgeon alleged to have operated on Jackson's nose was, according to the press, also advising him against further surgery.
2001–2003: Invincible, Berlin and Martin Bashir
In October 2001, Invincible was released and debuted at number-one in thirteen countries. The singles released from the album include "You Rock My World", "Cry", and "Butterflies". Jackson and 35 other artists recorded a charity benefit single entitled "What More Can I Give" which was never released. Just before the release of Invincible, Jackson informed the head of Sony Music Entertainment, Tommy Mottola, that he was not going to renew his contract; the contract was about to expire in terms of supplying the label with albums of full-new material for release through Epic Records/SME. In 2002, all singles releases, video shootings and promotions concerning the Invincible album were cancelled. As a result of this, Jackson made allegations about Mottola not supporting its African-American artists. Jackson referred to Mottola as a "devil" and a "racist" who used black artists for his own personal gain. He cited that Mottola called Jackson's colleague Irv Gotti a "fat niger". Sony issued a statement stating that they found the allegations strange, since Mottola was once married to biracial pop star Mariah Carey. Carey herself seemed nonchalant about Jackson's claims when asked about them by Larry King on Larry King Live.
On September 7 and September 10, 2001, Jackson organised a special 30th Anniversary celebration at Madison Square Garden for his 30th year of being a solo artist. Later, the show aired on November 13, 2001. It featured performances by Mýa, Usher, Whitney Houston, Billy Gilman, Shaggy, Rayvon, Rikrok, Destiny's Child, Monica, Deborah Cox, Rah Digga, Tamia, James Ingram, Gloria Estefan, 98 Degrees, Luther Vandross, Liza Minnelli, Lil' Romeo, Master P, 'N Sync, the Jacksons and Slash.
In late 2002, Jackson's Heal the World Foundation had net assets of just $3,542 and reported $2,585 in expenses, mostly for "management fees". The foundation has been suspended in California since April 2002 for failing to file annual statements required of tax-exempt organizations, said John Barrett, spokesman for the state Franchise Tax Board.
In November 2002, Jackson travelled to Berlin to accept an award for his humanitarian efforts. He was surrounded by fans outside his room at the Hotel Adlon who were chanting in approval of the singer. According to the pop star, they also called out to see his baby. In response, Jackson brought his son onto the balcony, holding him in his right arm with a towel over the baby's head, apparently to protect his identity. Jackson briefly extended the baby over the railing of the balcony. This raised concern as some perceived his actions as child endangerment. Jackson quickly returned the child to the room.
After watching media coverage of the Berlin event, a California attorney and radio talk show host, Gloria Allred, wrote a letter to California's Child Protective Services, asking for an investigation into the safety of Jackson's children. She also spoke on CNN about the subject. Child Protective Services does not make their investigations public, so it is not known whether any action was taken as a result of Allred's letter.
When a reporter asked Jackson what he thought of Allred's complaints, he remarked "Ah, tell her to go to hell".
In the documentary Living with Michael Jackson, Jackson said that the media was wrong in their comments about him being irresponsible with his children, "I love my children", he explained. "I was holding my son tight. Why would I throw a baby off the balcony? That's the dumbest, stupidest story I ever heard".
In February 2003, a controversial documentary titled Living with Michael Jackson aired in the UK (on the 3rd) and in the US (on the 6th). The documentary included interviews with Jackson which included information on his private life. British journalist Martin Bashir and his film crew filmed Jackson for 18 months, also capturing his controversial behavior in Berlin. One particular part of the documentary, which stirred controversy and raised a significant level of concern, showed Jackson holding hands with a then 13-year-old cancer victim Gavin Arviso, and admitting to sharing his bedroom with him (but not in the same bed) as well as sharing his bed (non-sexually) with other children. Jackson felt betrayed by Bashir and complained that the film gives a distorted picture. In response to the media scrutiny, two specials were aired: Michael Jackson: The Footage You Were Never Meant to See and Michael Jackson's Private Home Movies. Michael Jackson: The Footage You Were Never Meant to See which aired later in February showed uncut footage of the Living with Michael Jackson documentary. The Michael Jackson's Private Home Movies aired in April was a 2-hour special with footage of Michael Jackson's home videos and included commentary by Jackson.
In June 2003, Jackson's friend, actor Marlon Brando, signed a half-acre plot of land on his island Tetiaroa to Jackson, in gratitude for Jackson hosting a party for Brando's daughter, Nina, then aged 13.
2003–2006: Trial, acquittal and the aftermath
In November 2003, Michael Jackson and Sony Records released a compilation of his number-one hits on CD and DVD titled Number Ones. The compilation has sold over six million copies worldwide. On the album's scheduled release date, while Michael Jackson was in Las Vegas filming the video for "One More Chance" (the only new song included in the Number Ones compilation), the Santa Barbara Sheriff's Department searched the Neverland Ranch and issued an arrest warrant for Jackson on charges of new child molestation. Jackson was accused of sexual abuse by Gavin Arviso, who appeared in the Living with Michael Jackson documentary earlier that year. The allegations later led to a trial in which Jackson was found not guilty of all charges.
Jackson converted to the Nation of Islam on December 17, 2003. Later in 2005, because of his links with the Bahrain Royal Family, he converted to Sunni Islam.
Marlon Brando, who was a frequent user of the Internet, informed Jackson on February 8, 2004 that the declarations made by Jordy Chandler relating to the 1993 child molestation allegations had been published on the internet site The Smoking Gun. This happened when Jackson was about to start an interview with journalist Ed Bradley for 60 Minutes. Jackson immediately left the studio and did not conduct the interview. Jackson also attended Brando's memorial service in 2004 along with Sean Penn, Jack Nicholson and Warren Beatty.
Also on August 6, 2004, Man In The Mirror: The Michael Jackson Story debuted on VH1 starring Flex Alexander as Michael Jackson.
Rapper Eminem parodied new allegations raised against Jackson by Gavin Arviso in his music video for "Just Lose It" in 2004. The clip caused controversy and fueled Jackson to make a statement.
The People v. Jackson trial began in Santa Maria, California on January 31, 2005 and lasted less than a month.
On June 10, Jackson's PR, Raymone Bain was reportedly fired. Jackson's now-defunct website cited that "MJJ Productions regretfully announces the termination of Raymone Bain and Davis, Bain and Associates. We thank you for your services". Bain later told the Associated Press that she had not been fired and that only Michael Jackson, not his production company (operated at the time by his brother, Randy Jackson), could fire her. Bain continues releasing press statements and answering media enquiries on behalf of Michael Jackson, and was named general manager of The Michael Jackson Company, Inc. on June 27, 2006.
On June 13, Jackson was acquitted of all ten charges, including four additional lesser ones. CNN later reported that one of the jurors, Ray Hultman, believed he had committed child sex crimes in the past but there was not enough evidence to prove it, and he and another juror announced impending books on their experiences in the trial.
In September 2005, it was reported that Ray Hultman, one of the jurors, took legal action against the publisher of his book about experiences in the trial, claiming heavy portions were plagiarized from a Vanity Fair article. Hultman also stated he felt "threatened" by the jury foreman Paul Rodriguez and regretted acquitting Jackson.
After being acquitted of the child molestation charges, Jackson relocated to the Gulf island of Bahrain, where he reportedly bought a house formerly owned by a Bahrain MP. Jackson allegedly spent his time in the Gulf writing new music, including a charity single dedicated to the victims of Hurricane Katrina entitled, "I Have This Dream". Ciara, Snoop Dogg, R. Kelly, Keyshia Cole, James Ingram, Michael Jackson's brother Jermaine, Shanice, the Reverend Shirley Caesar and The O'Jays all reportedly lent their voices to the charity song. After many delays, the single was not released, despite being announced on September 13, 2005. At the time, Jackson's spokesperson, Raymone Bain, said the list included Mary J. Blige, Missy Elliott, Jay-Z, James Brown and Lenny Kravitz. It later appeared that these artists were no longer participating. The charity single remains unreleased.
In 2006, allegations of sexual assault were made against Jackson by a man who claims Michael Jackson molested him, intoxicated him with drugs and alcohol, and forced him to undergo unnecessary cosmetic surgery. Michael Jackson's lawyer Thomas Mesereau, who successfully defended him against allegations of child molestation in 2005, said "the charges are ridiculous on their face. They will be vigorously defended".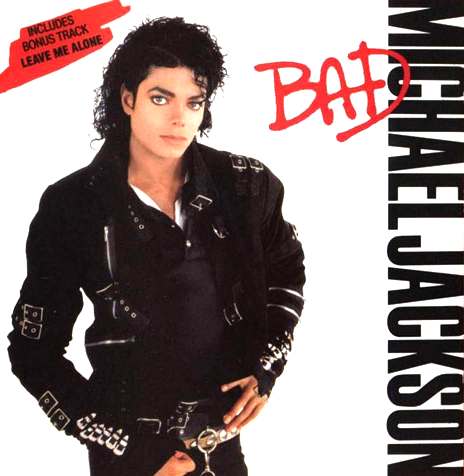 Michael Jackson's Bad album
2006–present: Visionary, Tokyo and the World Music Awards
In February 2006, Jackson's label released Visionary - The Video Singles, a box set made up of twenty of his biggest hit singles, each of which were issued individually week by week over a five-month period.
An appeals court ruled on February 15, that a lower court improperly terminated Deborah Rowe's parental rights to her two children with pop star Michael Jackson, opening the door to a possible custody battle between the singer and his ex-wife. The retired judge, Steven M. Lachs, acknowledged in 2004 that he failed to have state officials do an independent investigation into what was in the best interests of the children. As of September 29, 2006, the case has reportedly been settled according to the lawyers representing each party.
On March 9, 2006, California state labor officials closed the singer's Neverland Ranch and fined him $69,000 for failure to provide employment insurance. The state "stop order" bars Jackson from "using any employee labor" until he secured required workers' compensation insurance. In addition to being fined $1,000 for each of his 69 workers, Jackson is liable for up to 10 days pay for those employees who now are no longer allowed to report to Neverland for work. Thirty Neverland employees have also sued Jackson for $306,000 in unpaid wages.
Soon after this payment, Jackson's spokesperson announced on March 16, 2006 that Jackson was closing his house at Neverland and had laid off some of the employees but added that reports of the closing of the entire ranch were inaccurate. There have been many reports of a possible sale of Neverland, but nothing tangible has been reported yet.
In a move named by Jackson's advisors as "refinancing", it was announced on April 14, 2006 that Jackson had struck a deal with Sony and Fortress Investments. In the deal Sony may be allowed to take control of half of Jackson's 50% stake in Sony/ATV Music Publishing (worth an estimated $1 billion) which Jackson co-owns. Jackson would be left with 25% of the catalogue, with the rest belonging to Sony.
In exchange, Sony negotiated with a loans company on behalf of Jackson. Jackson's $200m in loans were due in December 2005 and were secured on the catalogue. Jackson failed to pay and the Bank of America sold them to Fortress Investments, a company dealing in distressed loans. However, Jackson hasn't as yet sold any of the remainder of his stake. The possible purchase by Sony of 25% of Sony/ATV Music Publishing is a conditional option; it is assumed the singer will try to avoid having to sell part of the catalogue of songs including material by other artists such as Bob Dylan and Destiny's Child. As another part of the deal Jackson was given a new $300 million loan, and a lower interest rate on the old loan to match the original Bank of America rate. When the loan was sold to Fortress Investments they increased the interest rate to 20%. None of the details are officially confirmed. An advisor to Jackson, however, did publicly announce he had "restructured his finances with the assistance of Sony".
On April 18, 2006, Michael Jackson signed a management deal with English music producer Guy Holmes. Holmes is the recently appointed CEO of Two Seas Records, with whom Jackson has signed a recording contract for one album. The album is set for a fall 2007 release.
On May 27, 2006, Michael Jackson accepted a Legend Award at MTV Japan's VMA Awards in Tokyo. It was his first major public appearance since being found not guilty in his child molestation trial almost a year earlier. The award honors his influence and impact on music videos in the last 25 years. Following the award ceremony, Jackson also made an appearance on SMAPxSMAP.
In 2006 F. Marc Schaffel, a former associate of Jackson, filed a suit for millions of dollars allegedly owed to him after working with Jackson on an unreleased charity record named "What More Can I Give" and documentaries. Florida businessman Alvin Malnik, who had advised Jackson, appeared in court and stated that Jackson appeared to be bewildered by financial matters. Schaffel claimed to have made frequent loans to the singer totaling between $7 million and $10 million. Schaffel had received an urgent plea from Jackson for $1 million so that Jackson could buy jewelry for Elizabeth Taylor so that she would agree to sign a release for her involvement in a Fox special.
These court proceedings also brought to light unsuccessful projects planned with the actor Marlon Brando, including a dual interview at the actor's private island near Tahiti, and a DVD on acting. Brando's son Miko Brando, a long time bodyguard and assistant to Jackson stated "The last time my father left his house to go anywhere, to spend any kind of time... was with Michael Jackson". "He loved it... [He] had a 24-hour chef, 24-hour security, 24-hour help, 24-hour kitchen, 24-hour maid service".
On July 14, 2006, the jury awarded Schaffel $900,000 of the original $3.8 million he sued Jackson for, which Schaffel later reduced to $1.6 million, and finally to $1.4 million. The jury also awarded Jackson $200,000 plus interest of the $660,000 that Jackson claimed he was owed by Schaffel. The trial revealed that Schaffel had been dismissed after Jackson learnt of his past work as a director of gay pornography. Schaffel claimed that Jackson "once wanted him to go to Brazil to find boys for him to adopt. He later modified that statement to "children" to expand Jackson's family". Jackson's lawyer Thomas Mundell said that he had never heard the allegation during the pre-trial investigation and that "it was an effort to smear Mr Jackson with a remark that could be interpreted to hurt him in light of the case against him last year".
On July 31, 2006, a federal judge allowed a $48 million claim against Jackson and one of Jackson's trusts for unpaid fees and breach of contract. All parties were ordered to reappear in court in September.
On November 2 and November 3, 2006, Access Hollywood aired a special Michael Jackson in Ireland which showed Jackson and will.i.am of The Black Eyed Peas in the process of recording Jackson's new album.
On November 14, 2006, Sony officially released the Visionary box set. He also visited the London office of the Guinness World Records. There, he received eight awards: "Most Successful Entertainer of All Time", "Youngest Vocalist to Top the US Singles Charts" (at the age of 11 as part of the Jackson Five), "First Vocalist to Enter the US Singles Chart at Number One" (for "You Are Not Alone"), "First Entertainer to Earn More Than 100 million Dollars in a Year", "Highest Paid Entertainer of All Time" ($125 in 1989), "First Entertainer to Sell More Than 100 Million Albums Outside the US", "Most Weeks at the Top of the US Albums Chart" (for the album Thriller) and "Most Successful Music Video" (for the music video Thriller).
On November 15, 2006, Michael Jackson received the Diamond Award, for selling over 100 million albums, at the World Music Awards. This was his second public appearance at an awards show since the trial of 2005. Despite substantial publicity prior to the event, he did not perform "Thriller", limiting his performance to "one verse and one chorus" of "We are the World". Coverage of the event noted that Jackson "looked uncomfortable at times" and called the appearance "an unhappy return to the London stage". According to the head of public relations for the World Music Awards (Julius Just), the sound was cut due to a noise curfew. Officials at Earl's Court, the arena where the event was held, have said that this was not the case and that they had "accommodated the show and the show's organisers by obtaining an extension to our licence in order to allow the show to run to eleven o'clock".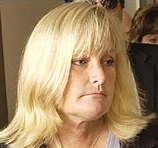 Debbie Rowe - Michael Jackson's ex wife
Discography
Studio albums

Motown releases

1971: Got to Be There

1972: Ben

1973: Music and Me

1975: Forever, Michael

Epic releases

Number-one singles

US number-one singles

1972: "Ben"

1979: "Don't Stop 'Til You Get Enough"

1980: "Rock With You"

1983: "Billie Jean"

1983: "Beat It"

1983: "Say Say Say" (with Paul McCartney)

1987: "I Just Can't Stop Loving You"

1987: "Bad"

1987: "The Way You Make Me Feel"

1988: "Man in the Mirror"

1988: "Dirty Diana"

1991: "Black or White"

1995: "You Are Not Alone"

UK number-one singles

1981: "One Day in Your Life"

1983: "Billie Jean"

1987: "I Just Can't Stop Loving You"

1991: "Black or White"

1995: "You Are Not Alone"

1995: "Earth Song"

1997: "Blood on the Dance Floor"
Filmography
Notable music videos

1983: "Billie Jean"

1983: "Beat It"

1983: "Thriller"

1987: "Bad"

1987: "The Way You Make Me Feel"

1988: "Smooth Criminal"

1989: "Leave Me Alone"

1991: "Black or White"

1992: "Remember the Time"

1995: "Scream"

1995: "Earth Song"

1997: "Blood on the Dance Floor"

2001: "You Rock My World"

Films

1978: The Wiz

1986: Captain EO

1988: Moonwalker

1997: Ghosts

2004: Men in Black II (Cameo appearance)

2004: Miss Cast Away (Cameo appearance)

Videos/DVDs

1988: Moonwalker

1993: Dangerous - The Short Films

1995: Video Greatest Hits - HIStory

1997: HIStory on Film, Volume II

2003: Number Ones

2004: The One

2005: Live In Bucharest: The Dangerous Tour

Television

The Jacksons TV Show was an animated series that first aired on June 16, 1976 and last aired on March 9, 1977. It starred Jackie, Tito, Marlon, Michael, Randy, Rebbie, LaToya, and Janet Jackson.

The Simpsons, Season 3 Episode 1, "Stark Raving Dad". The episode first aired on September 19, 1991. He was credited as John Jay Smith.[99]

Video games

Michael Jackson's Moonwalker is an arcade game that was ported to the Sega Mega Drive/Sega Genesis and Sega Master System and various 8-bit home computers, including the Amiga, which sported more levels and better graphics.

Sonic The Hedgehog 3 features sampled noises from Jackson and his instrument players who worked for him at the time. Due to his 1993 scandal some songs written by him were removed; however the original game still contains some content from him and his team although Jackson is uncredited. New Sega PC "retro" versions do not contain any of the material from Jackson or his team.

Space Channel 5 for the Sega Dreamcast featured Michael Jackson in the later levels.

Space Channel 5 Part 2, a dance game for the PlayStation 2 and Sega Dreamcast also featured Michael Jackson in the later levels.

Ready 2 Rumble Round 2 is a fighting game for the PlayStation 2 and Sega Dreamcast featuring Michael Jackson as a hidden character.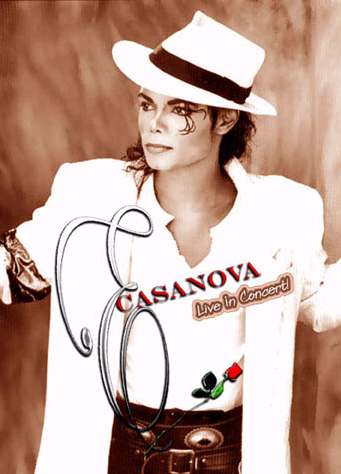 Michael Jackson as Casanova
References
Michael Jackson: Overview. All Music Guide.

History: 1970's. Michael Jackson's official website.

Michael Jackson Tours solo and with Jackson 5. AllMichaelJackson.com.

Jacko's Back!. MTV UK

Grammy Winners Search. Grammy's official website.

29th Annual American Music Award Winners. Rediff Guide to the Net: Top Awards

Rock and Roll Hall of Fame and Museum: Hall of Fame: Inductee Detail (Michael Jackson). Rock and Roll Hall of Fame's official website.

Songwriters Hall of Fame: 2002 Award & Induction Ceremony (Inductee: Michael Jackson). Songwriters Hall of Fame's official website.

Michael To Give Away 200 FREE Tickets To Fans, And Discounted Rates. Exclusive Michael Jackson: News

The Jacksons Story: Overview. All Music Guide.

Micahel Jackson Biography. Aristopia.

History: 1980's. Michael Jackson's official website.

Thriller. The Ultimate Michael Jackson Stats Site.

1984: Michael Jackson burned in Pepsi ad. BBC On This Day: 27th January.

Guinness World Records Guinness World Records 2007. ISBN 1904994121.

Drunk Driving Prevention (1983-Present). Ad Council.

Michael Jackson owns the rights to the Beatles' songs. Urban Legends Reference Pages.

Michael Jackson: Biography. All Music Guide.

Business Data for Captain EO. IMDb.

Jones, Quincy. Interview with David Wild. Bad (Special Edition). 2001.

Bad. The Ultimate Michael Jackson Stats Site.

Bad. IMDb.

The HisTory of Michael Jackson's Face. Anomalies Unlimited.

Jackson, Michael (1988). Moonwalk. Doubleday. ISBN 0-4343-704-28.

Michael Jackson's Biography. Fox News.

Jackson, Michael. Interview with Oprah Winfrey. The Oprah Winfrey Show. (Transcript).

1993: Michael Jackson accused of child abuse. BBC On This Day: 24th August

Jackson, Michael & Lisa Marie Presley. Interview with Diane Sawyer. Primetime. (Transcript).

History: 1980's. Michael Jackson's official website.

Guinness World Records (2005). Guinness World Records 2006. Guinness. ISBN 1904994024.

Jackson, Michael. Interview with Martin Bashir. Living with Michael Jackson. (Transcript).

Jarvis' stage invasion at the 1996 Brits. [SPACE] pages for the band Pulp.

Gallagher, Noel. Interview with Chris Evans. TFI Friday.

Ghosts. IMDb.

Michael Jackson's Ghosts Movie Information. Michael Jackson Trader.

"Ghosts" The World's Longest Music Video from Guinness World Records.

History: 2000's. Michael Jackson's official website.

Michael Jackson's Biography. Fox News

Michael Jackson. Surgeon to the Stars.

Jackson, Jermaine. Interview with Connie Chung. Connie Chung Tonight. (Transcript).

Carey, Mariah. Interview with Larry King. Larry King Live. (Transcript).

Brando offered tropical haven. Guardian Unlimited

Number Ones. The Ultimate Michael Jackson Stats Site.

Arrest warrant issued for Michael Jackson. The Baltimore Sun

Jackson not guilty. CNN

Report: Jackson converts to Islam. WorldNetDaily

Michael Jackson. Famous Muslims.

Jackson jury enters second week. BBC News

Juror's Advice For The King Of Pop. Michael Jackson MJStar

Jackson Juror Sues Over Book Deal. Contact Music

New Molestation Suit. TMZ.com

M J Visionary. Official Visionary website.

Back Off, Jacko! Deborah Rowe Spanks Michael Jackson. The Post Chronicle

Workers Barred From Neverland. The Smoking Gun

Demand of Payment of Wages and Penalties Under the Labor Code. The Smoking Gun.

Michael Jackson Bailout Said to Be Close. The New York Times

Jackson strikes deal over loans. BBC News

Brando, Jackson of his closest friends Neverland as 2nd home. MJNewsOnline.com.

News: NY lawsuit against Michael Jackson trust goes ahead. Michael Jackson The King of Pop

Access' Exclusive Visit With Michael Jackson. Access Hollywood's official website

Michael Jackson Visionary...The Video Singles. Sony Music Store.

Jackson receives his World Records. Yahoo! News

Michael Jackson to make rare public appearance at World Music Awards in London. International Herald Tribune

Jackson Plans 'Thriller' Performance. ABC News

Jackson and Brown to Thrill UK Audiences. Contact Music

Jackson fans demand ticket refund. BBC News

The Jackson TV Show. TV.com.

The Simpson:Stark Raving Dad. TV.com.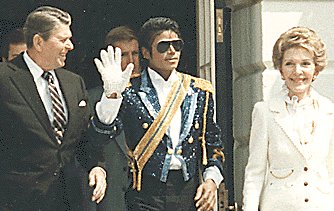 Ronald and Nancy Reagan with Michael Jackson 1984
LINKS and REFERENCES
---