The Hub .:. Max Jasper Mezzowave - Metatron records.
Catalog number MTRNCD001.
Style(s): Ambient pop, dub, soul, world beat, drum 'n' bass, ethno ambient
Releases: The Hub (Metatron Records/Mute, 2001)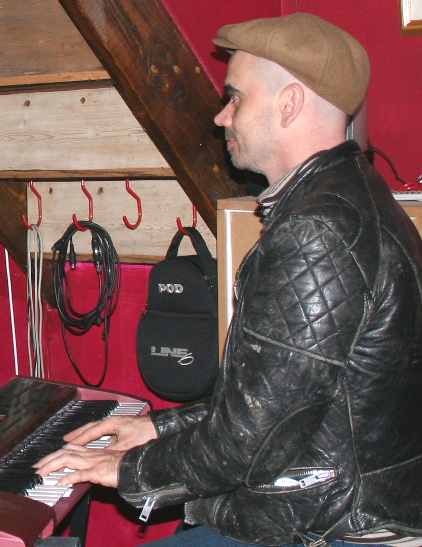 Max Jasper - cool dude
Every once a while an utterly brilliant album comes along that defies categories and offers little surprises at every turn. The Hub by UK musician and spiritual devotee Max Jasper Mezzowave is that kind of album. It beckons and gently embraces you while slowly twisting your head inside out every time you hear it. There are some pop song structures with vocals and lyrics, but the arrangements are almost hallucinogenic at times and certainly beyond conventional pop. There's long, colourful passages of instrumental ambient sound and rich synthetic chords, but with no obvious roots in anything that's come before. Add to that touches of white soul, drum 'n' bass, epic house, third world melodies…and it doesn't stop there. His phrase "super sensory chillout" quite neatly sums up the liquid sounds of his music and The Hub is one of the of freshest pieces of ambient electronica to come out of the UK in the new century so far.
---
SINGE IT TO THE MEZZO MAX.
Jam Night Wednesday 14th March 2007 8pm sharp
@The MYTH 123 Acre lane, Brixton, London, SW2
above The Hope and Anchor public house
Live soul, funk, clash, electronic fusion, eclectic workshop with projections
8 – 11.30 pm live music 11.30 onwards Bongo Pedro spinning cool tunes
***
bring along your creativity and listening ears…
3 quid if you show this text or print out 5 without
musicians who perform get a refund!
---
Vocals: Lifford, Angie Brown, Linda X, others

Track listing: The Hub.:.

1 calling you MP3

7 particle accelerator MP3

2 anauhu

8 one

3 beauty MP3

9 valaam and the angel MP3

4 open MP3

10 initiation .:

5 alive MP3

11 the space ::

6 beyond

12 perfect lullaby ..
Max Jasper Mezzowave
Artist: Max Jasper Mezzowave

Released: 4 November 2002

Availability: Normally dispatched within 28 days.
Availability: Usually dispatched within 4 to 6 weeks


Sales Rank: 174402
Release Date: 04 November, 2002
Media: Audio CD
Manufacturer: Metatron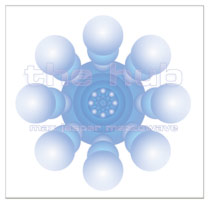 Customer Reviews
Average Rating: *****
Rating: ****** - Thought Evoking Music
The Hub, in my opinion, is really quite fantastic. Each tune has quite a relaxed feeling to it but all retain their own identity. It's like a journey, each track takes you some place new. Very thought provoking. Most tracks feature vocals which give quite a meditational feel, very similar in style to the music produced by 'Enigma'.
Read More
---
New energy drinks for adventure capitalists
Solar Red | Solar Crush | Solar Cola | Solar Citrus | Solar Spice