Boyz II Men is an American R&B/soul singing group from Philadelphia, Pennsylvania. Founded in 1988 as a quintet which originally included Marc Nelson, Boyz II Men found fame as a quartet, with members Nathan Morris, Michael McCary, Shawn Stockman, and Wanya Morris, on Motown Records during the early 1990s. Nelson left the group before their first recording to pursue a solo career.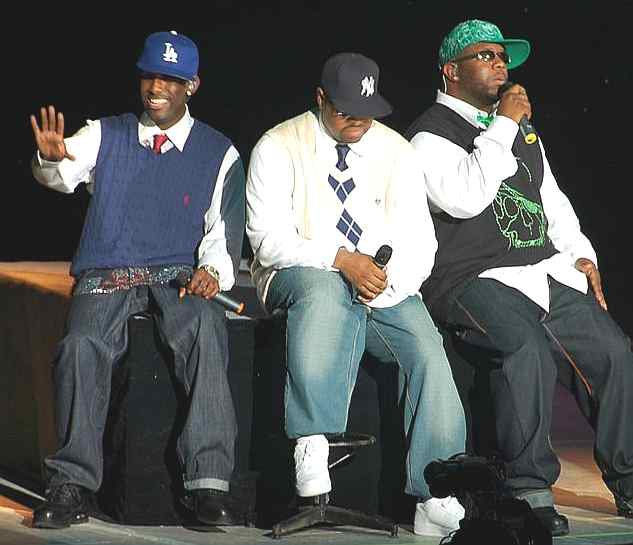 Boyz II Men
Based on sales, Boyz II Men is the most successful R&B male vocal group of all time. It has recorded five #1 R&B hits between 1992 and 1997 and has since sold more than 60 million records. Three of its #1 hits, "End of the Road", "I'll Make Love to You", and "One Sweet Day" (with Mariah Carey), set and broke records for the longest period of time a single remained at #1 on the Billboard Hot 100. Although On Bended Knee did not break any records it was still an immensely popular song that reached #1.
Boyz II Men was originally signed to Motown Records from 1990 to 2000, at which point it was moved to parent label Universal Records. After the 2000 album Nathan Shawn Michael Wanya, Boyz II Men moved to Arista Records. In 2003, Michael McCary left the group due to chronic back problems resulting from scoliosis. As of 2005, Wanya Morris, Shawn Stockman, and Nathan Morris continue to tour and record as a trio.
Healthier alternative tastes for adventure capitalists
Solar Red | Solar Crush | Solar Cola | Solar Citrus | Solar Spice