Vibes from the Vines is a one day festival of live music in aid of Cancer Research UK to be held on Saturday 12th August 2006 between 2:00 p. and midnight. The venue is Hidden Spring Vineyard, Vines Cross Road, Horam, Heathfield in East Sussex.
FEATURING:
Gary Moore and a host of friends and colleagues together on one stage for a SUPERJAM of gigantic proportions featuring:
Ray Russell Guitar
Mo Foster Bass
Gary Husband Drums (Level 42)

and special guests:
Pete Lockett (Multi Percussionist who has played with the likes of Peter Gabriel and Robert Plant) John Helliwell (Sax player from supergroup Supertramp) and other guests TBA

the latest project from ex Gillan/ Mammouth/Samson bassist John McCoy, ex Gillan guitarist Bernie Torme and ex Rachel Stamp drummer Robin Guy)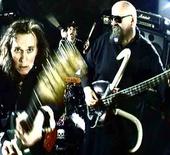 Leee John - ex Imagination now solo Jazz

Led Zep Too - (Led Zeppelin Tribute Band)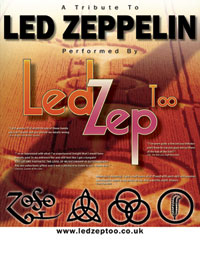 Intraverse - Rock driven funky grooves from this Tunbridge Wells four-piece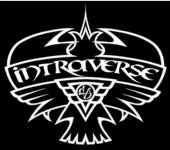 Karnataka
(Melodic Rock)
Jonas 3
The Dani Wilde Band
(Female fronted Blues from Brighton) featuring a special guest appearance from Stephanie Yeboah (Soul/Hip Hop/Pop)
Glavion
Infusion
(Jazz/Rock Instrumental)
Molly Beanland
D'Morgan
(R&B)
Tricky Beats
GET YOUR TICKETS HERE
BACKGROUND
Around ten years ago Sue Mosey's husband Graham was diagnosed with cancer and like many families before and she felt as though the bottom has dropped out their world.
Graham has been one of the very lucky ones and is still in remission, at times it is like living with a sword over your head but one thing it does do is make you focus on the here and now and put a lot of life's trivia into perspective.
Graham's success was due to his amazingly positive outlook and his consultant, who was and still is a great support. He gave the couple all the facts and figures with honesty and put Graham onto a, what was then, new drug regime. It worked and they are very thankful, and are still a family unit. Sadly, close friends have not been so lucky
Sue has made it a personal mission to raise as much money as she can to help research into finding cures for the disease that touches and takes so many lives. Sue became the co-organiser of the Heathfield and Horam Group of Friends for Cancer Research UK, back in 2004, which raises a few thousand pounds each year. The idea for this event came in October 2005, at a friends 60th birthday party get together in a local pub. The chap who had sourced the band for the event casually threw in the comment "Wouldn't it be great to organise a sort of Band Aid for Cancer Research UK." That was it. The following week the ball was set in motion……….the rest as they say is 'history'.
So, why not come and join in, have a great afternoon and/or evening of amazing music in lovely surroundings and best of all, you will be contributing to helping someone to lead a longer healthier life.

RACE FOR LIFE CAMPAIGN
Cancer Research UK is the world's largest independent organisation dedicated to cancer research, funding over 3000 scientists, doctors and nurses based in 80 academic centres in 30 cities throughout the UK. The charity funds research through grants to scientists in universities, hospitals and independent institutes, and by supporting work in its own research institutes and units. The charities research budget for the year 2005/2006 is £248million.
The mission of the charity is to control the disease of cancer in all its known forms within the next two generations. Progress is being made and today almost everyone with cancer has a much better chance of surviving with the improved treatments today than ever were available 50 years ago. Almost all men with testicular cancer are 95% curable, children suffering from childhood leukaemia are over 80% curable, almost all children's cancers are 70% curable, 22% more women are surviving breast cancer than ten years ago and over 100,000 people are cured of cancer every year.
Cancer Research are almost entirely dependent upon legacies and voluntary donations to support their scientific programme so without people like Sue Mosey and her Horam and Heathfield friends, organising this great Rock event and the generosity of the Bands and their sponsors helping to make it all happen, the foundation would not be able to offer such real hope for cures for both today and for the future. Cancer Research UK is extremely grateful for all their magnificent fundraising efforts and wishes the event every success.
GET YOUR TICKETS HERE
To make the most of your day at Vibes from the Vines, please read the terms and conditions they can be downloaded here in either pdf or word format
FOOD AND DRINK
There will be different types of hot and cold food available at the festival for purchase; hot dogs, burgers, chips, noodles, and ice cream.
There will be two licensed bars serving alcoholic drinks and stalls serving soft drinks, tea and coffee will also be available.
PLEASE NOTE - YOU HAVE TO BE 18 YEARS OLD TO DRINK OR PURCHASE ALCOHOL.
PLEASE BRING PROOF OF AGE AS YOU MAY BE ASKED FOR THIS AT THE BAR
Please do not bring glass bottles, cans, containers, food or alcohol into the festival site. Only water or other non-alcoholic drinks in plastic bottles with unbroken seals are permitted (exceptions made for diabetics etc).
LITTER
Bins will be provided around the festival site.
TOILET FACILITIES
Toilet facilities are to be provided around the site.
DISABLED FACILITIES
If you are registered disabled and attending the concert there are special parking, welfare facilities and a viewing platform provided. However, you must contact the venue in advance to book your space. If you do not do so you will not be accommodated, as there is limited space available.
SAFETY
Have a good look around you, familiarise yourself with the surroundings and work out where you're nearest emergency exit point is.

Stay within the boundaries of the festival site, do not climb fences or barriers and respect your surroundings.

Always follow the instructions and warnings of security personnel and the Police.

If you see anything suspicious please notify security personnel or a Police Officer.

If you feel distressed, please ask to be taken, or make your way to the Welfare/Information point and try not to panic.

If you feel unwell, please ask to be taken to the medical point.

Please do not crowd surf as you risk being evicted from the festival.
THINGS TO BRING WITH YOU:
You're ticket (if purchased in advance) and money.
Dress according to weather and check weather forecast before setting off, with particular attention to footwear if wet as the event is set in a field.
PLEASE DO NOT BRING:
Pets (or any kind of animal)

Glass containers of any kind

Alcohol onto the site

Food

Tables/Chairs/etc

BBQ's

Laser Pens
PLEASE DO NOT:
Start any fires

Cross fences or barriers
GET YOUR TICKETS HERE
Saturday 12th August 2006 - from 2pm until midnight
Hidden Spring Vineyard
Vines Cross Road
Horam
Heathfield
East Sussex
TN21 0GH
For further information please write to the above address, or email
info @ vibesfromthevines.co.uk
---
Without the support of their sponsors generously donating money, services, and resource Vibes From the Vine could not stage this show. Accordingly, sincere thanks from the organisers go out to each and everyone listed on this page.
SPONSOR NAMES A to Z:
1648 Brewery

Agrifactors

Alice?FM

Ashley Adams Jewellers

Aspen Technical Services

Avolights

Bean Brothers Farmers/Builders

Brown & Nuttall

C Waterhouse & Sons

Caffyns

Ceewhy Logistics

Chop 'n' Change Hair Salon

Creation Signs

David Cover & Son Ltd

Distinctive Kitchens

Elite Plastics

E-Mech Entertainment Engineering

Frogheath Nursery

Gardeningthoughts Ltd

Gemini Cards

George Rose

Goldsmith & Allcorn

Harvey & Son (Lewes)

Heathfield Rotary

Haulaway Ltd

Heathfield Show Ground Committee

Home Improvement Supplies

J &S Auto's

Jam Project

Lampons

Light Brothers

Manningtons

May Gurney

Merrimede Florist

Michael Coster Associates

Motcombe Media

Mr. & Mrs. C Lyth

Mr. & Mrs. Shaw

Mrs. M Powell

Naturally Better

Nat West Bank

NFU Mutual

Nick Whistler

Nightfreight Ltd

PDC Copyprint

Paul Hayes Design

Paul Young

PJ Skips

Plasa (Professional Lighting And Sound Association)

Roundwood Construction Ltd

PRG (Production Resource Group)

Printmatters

Rix & Kay

Shloer

Showtime Security

Sign Design

Star-Hire

Talbot Imports

Taylors Garden Buildings

The Manor Pharmacy

The Pet Food Shop

Topknots Hair Design

Turbosound

Vertigo Rigging

Walton Oak Barn (English Wine Centre)

Woodstock Fires Ltd
Vibes from the Vines have been exceptionally lucky with the help and support that so many people have offered and given. The group are humbled by people's generosity of spirit, time and resources - so thank you all.
---
LINKS:
BBC news stories about the Live Aid DVD
Unofficial Behind the Scenes site
http://www.herald.co.uk/local_info/live_aid.html
http://news.bbc.co.uk/1/hi/entertainment/music/3604680.stm
http://news.bbc.co.uk/1/hi/entertainment/music/3530269.stm
David Rieff, Prospect Magazine, July 2005, "Dangerous pity"
Faithful believe music can teach caring
From Live Aid to Live 8: Bryan Adams
Rapper 50 Cent backs out of Live 8
Destiny's Child, Linkin Park join the cause
Motley Crue, Adams to perform in Canada
LIVE 8 MORE STORIES
---
WARNER MUSIC GROUP (AOL TIME WARNER)
New energy drinks for adventure capitalists
Solar Red | Solar Crush | Solar Cola | Solar Citrus | Solar Spice