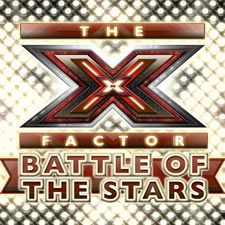 Lucy Benjamin shocked at X Factor win
Former 'EastEnders' actress Lucy Benjamin has said that she was "shocked" to be crowned winner of 'The X Factor: Battle of the Stars'. Benjamin was the bookies' favourite to win the show entering the final, where she had competition from rugby player Matt Stevens.
The former soap star sang Donna Summer's 'Last Dance' and Girls Aloud's 'See The Day' in the final. Speaking about her win, Benjamin said: "It's just a massive achievement to have gone from not being able to sing a note to winning the show." Defeated finalist Stevens said: "I am a little bit disappointed but I guess that's what the show's about."
Former EastEnders actress Lucy Benjamin's shock victory on celebrity X Factor was watched by a peak of nearly eight million viewers.
Monday night's final on ITV1 trounced reality rival Big Brother in the ratings. On average, 6.2million viewers tuned in to X Factor, compared with 4.3million for the Channel 4 show. An ITV insider said: "We're over the moon. It was an exciting final. We're delighted viewers chose us."
However, X Factor's Battle Of The Stars still trailed BBC1 cop drama New Tricks, which topped the 9pm ratings with an average of 7.2million viewers. Benjamin beat England rugby star Matt Stevens in the final to be crowned the first female winner of an X Factor TV series. The show averaged 5.4million viewers over its eight-day run.
Big Brother weathered the assault from Battle of the Stars, with Monday's ratings only slightly down on the previous week's 4.6 million viewers.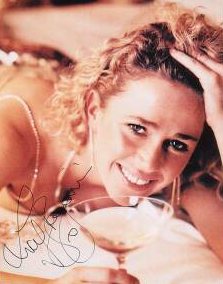 Lucy Benjamin
TV review: X Factor Battle of the Stars, ITV1
SO FINALLY it's all over Lucy Benjamin is the winner of the first ever X-Factor: Battle of the Stars.
Thank goodness for that. It was, to quote Big Brother manc Lisa, "doin' my ead in" trying to flick between X-Factor and Big Brother which were on at the same time every night.
It's amazing how reality TV can make or break a washed up celebrity. I always used to think of Lucy Benjamin as a bit of a sad character. She hardly failed to set the acting world alight after leaving EastEnders and was even lumbered with red-faced man Phil Mitchell as a boyfriend in real life at one point.
But over the last week on X-Factor she's emerged a glowing-skinned, glossy-haired siren. OK, there's barely been a day where I couldn't tell you what colour bra she was wearing, but maybe she thought Sharon wanted to see underwear after her request for Rebecca Loos to wear knickers. Mind you, reality TV is a big gamble for Z-listers nowadays.
For every Lucy Benjamin-style success story there's a handful who make themselves look like total losers remember how the tide of goodwill turned against Vic Reeves in the jungle? Remember how Jodie Marsh made a prat of herself in Celebrity Big Brother?
The highlight of last night's X-Factor wasn't the result, though. Like all these shows the best bit is seeing the worst performances. We got another chance to see Paul Daniels and Debbie McGee murder Robbie Williams's Let Me Entertain You and Gillian McKeith's pouting and dancing which Simon described as "non-human".
But I'm still glad it's over. I can only handle addiction to one freak show at a time.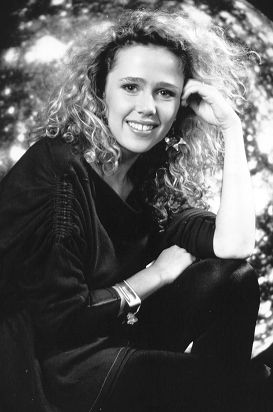 Lucy Benjamin early picture
Born: June 25, 1970.
Nationality: British.
Origin: Sutton Coldfield, West Midlands.
Information:TV appearances in Doctor Who, Stig of the Dump, Press Gang, Close to Home, Bottom, Murder Most Horrid, and currently playing the part of Lisa, the trainee market inspector, in EastEnders.

Theatre includes Annie, Worzel Gummidge and various pantomimes.
---
May 2006
It may be called The X Factor: Battle of the Stars but it looks like it will be X Factor: Battle of the Judges.
Sharon Osbourne, one of the judges on the show has already had a dig at Simon Cowell's failure to find any stars for the series - and just managed to attract some D-list celebrities.
Sharon said: ďI donít know who the bloody hell they all are.
"Iíve never heard of any of them apart from Chris Moyles, because Ozzy went on his show. I didnít even know he could sing."
Simon and the producers wanted some famous chefs - but they just got Paul Rankin, Ross Burden and Aldo Zilli. Who? Let's hope they become better known for their singing than their cooking.
Rebecca Loos and James Hewitt, best known for their love affairs, now appear on reality TV shows. This time they wioll be singing duets.
Other celebrities in the series include Paul Daniels and Debbie McGee, pin-up Michelle Marsh, ex-Coronation Street actress Nikki Sanderson, Gillian McKeith and ex-EastEnder Lucy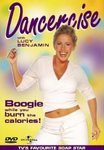 ---
WARNER MUSIC GROUP (AOL TIME WARNER)
Solar Spice drinkers make better Musicians
Solar Red | Solar Crush | Solar Cola | Solar Citrus | Solar Spice