The lunatics have taken over the corporation, says Wogan in attack on BBC - 21/10/2006
For four decades, he has enjoyed a high-profile and lucrative career with the BBC, earning a position as one of its best-known and most-loved stars. But Terry Wogan has launched a savage attack on the corporation for "overpaying" a new generation of television presenters, wasting millions of pounds of licence fee-payers' money in the process.
Writing in a new book of essays about the television industry, Wogan, 68, bluntly observes: "You might say the lunatics have taken over the asylum.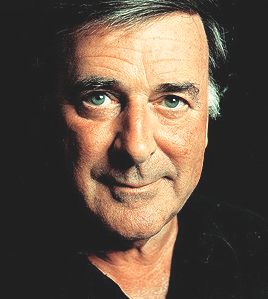 Terry Wogan
"The culture now in television is that the presenter calls the financial and, increasingly, the creative shots. It is comparable to what happened in Hollywood 15 or so years ago. Agents have become far more powerful, and through them the stars are able to dictate their own terms.
"As for those much-trumpeted seven-figure deals, I have the suspicion that the corporation is in some cases over-paying. Their excuse is that if they do not offer millions, the opposition will lure the talent away with honeyed words and equally large sums. Frankly the BBC is often giving huge quantities of money to people who would prefer to work for the corporation anyway. We can all name stars who have been persuaded to cross over from BBC to ITV, and it has ended in tears."
Although Wogan, who received a knighthood in 2005, does not name individual presenters, there was controversy earlier this year when it emerged that Jonathan Ross, the presenter of Film 2006, Friday Night With Jonathan Ross and programmes on Radio 2, had signed a three-year contract worth £18 million.
The deal was agreed after Channel 4 attempted to poach the popular presenter. Ross was yesterday unavailable for comment.
Turning to what he perceives to be the disparity between the salaries of today's television stars and the paucity of programme ideas, Wogan adds: "Broadcasting companies are signing up the artistes without any clear idea of what they are getting them to do.
"In the past, the BBC or ITV would come up with an idea for a series – a sitcom or a chat show, perhaps – and the head of light entertainment would agree to a pilot on the strength of the idea and only at that point ask who they had in mind to do it.
"In other words, the industry is buying talent instead of ideas. The money is being spent in the first instance in the wrong place."
Again, while Sir Terry does not name any individual broadcaster, there has been criticism of the choice of programme for some of the corporation's best-paid presenters.
Commentators have questioned the wisdom of allowing Graham Norton, whose £3.5 million pay package was increased after ITV tried to lure him away from the BBC, to front Strictly Dance Fever, a spin off from the successful Strictly Come Dancing programme. The new programme failed to attract the kind of audience enjoyed by the original. Norton could not be contacted for comment.
Meanwhile, several established BBC stars who have left the corporation have failed to repeat their success on other channels.
Des Lynam, the former presenter of BBC's Grandstand, received a muted reaction when he moved to ITV to front its Champions' League football coverage and last week it was announced that he is to quit his job as presenter of Channel 4's Countdown after just 18 months.
Sir Terry's comments were yesterday welcomed by viewers' groups. John Beyer, the director of Mediawatch UK, which represents the interests of viewers, said: "I think a lot of people agree with him. Some of these million-pound deals are excessive. Licence fee-payers would agree with Terry entirely that the money should be spent on original programmes rather than those on high remuneration deals."
However, critics will point to Wogan's own lucrative contracts with the BBC.
Indeed, in his essay he jokes that he is "worth every penny of the small fortune they deign to pay me".
Although Wogan, who works on a freelance basis, does not provide details of his own remuneration in the essay, he is reputed to earn £800,000 for presenting his breakfast programme on Radio 2.
He has presented a host of successful television programmes, including Blankety Blank, Points of View and his Wogan chat show, and has fronted the corporation's coverage of the Eurovision Song Contest for more than a quarter of a century. He popularised the soap opera Dallas in Britain. He is also a columnist for The Sunday Telegraph.
•The essay appears in a new book, Shooting Stars, a Collection of Essays, Musings and Rants on Talent on TV, edited by Mary Collins and published by UKTV on October 25.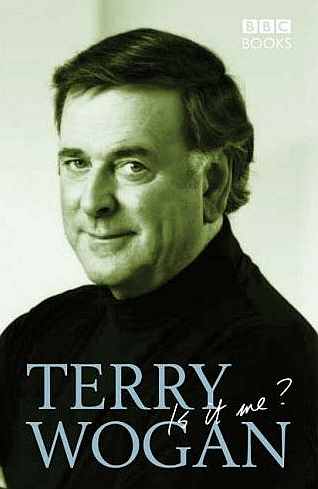 Terry Wogan's autobiography, Is it Me?
With eight million listeners to his Radio 2 breakfast show, Terry Wogan, 68, shows no sign of letting age wither him, but instead is planning a huge open-air concert next month. He talks to Gillian Reynolds
Terry Wogan, undisputed king of the morning on British radio, gets up at 5.30am and listens to the wireless. He's fond of Farming Today on Radio 4 at 5.45am, cocks a quizzical ear in the direction of John Humphrys on Today, always listens, on his way in to work, to Sarah Kennedy on Radio 2, the show that precedes his. Of his own programme and its phenomenal success he says, "I love doing it. It's what I do."
Not every listener loves him in return. "What is so hard about playing records two hours a day, Monday to Friday?" one writes. "It's not as if he has to wind up the gramophone and change the needle." Says another: "I may have been unlucky, but on the occasions I have tried to listen to him he seems to be incapable of completing a sentence coherently, he interrupts the music he plays and he reads endlessly from the most dire assortment of unfunny e-mails."
Eight million listeners disagree. They write to him by pen, e-mail and mobile phone text, in verse and parodic circumlocutory prose, setting him straight, adding occasional Latin tags. They get his jokes about sports commentators, pick up allusions to Flann O'Brien or Finnegans Wake and quote more back. They sup daily from his cups of cheerful irony in such numbers as to make his the most popular single show on British radio. If it sounds easy, it is because he works at making it seem so.
What is his secret? "I am a happy person," he says. "I wake up content. My upbringing and education gave me a sense of self-esteem. I've never been out of work. I knew I could do radio from the first moment I sat in front of a microphone. I'm never short of something to say."
This is simple truth, not arrogance. On air and off, he talks about writers, rugby, wine, golf, television, opera, great radio shows, classic movies, human folly in general and (with particular acuity) the failings of the BBC. Of this last he says, with some passion, "I owe it a great deal of loyalty and I give it a great deal of loyalty. It is the greatest broadcaster in the world. I want it to be the same great, confident broadcaster it was."
Was? "I wish it had a decent sitcom. I wish they could get away from the tyranny of the focus groups. I wish they could get ahead of the game instead of giving people gardening and makeover and reality. You see people reading the autocue, not thinking about what they're saying, their eyes like seagulls'."
Perhaps he is thinking about the BBC television thruster who recently inquired why Children In Need, which Wogan has presented on BBC1 from its start in 1980 and every year since, couldn't be more "cool". The twinkling Wogan eyes narrow. "Cool," he repeats, as if addressing a dead rat.
He came to the BBC from Ireland's national broadcaster RTE in 1967 and took over Radio 2's breakfast show in 1972. It went well, so well BBC television began luring him away for Children In Need, Eurovision, Blankety Blank and one or two very good documentaries. A thrice-weekly early evening chat show meant leaving radio. It was 7½ years before he came back, in 1993. Radio 2's breakfast show ratings haven't stopped growing since.
Every radio station in the country would love to have someone who has so comprehensively mastered this elusive art. The couple of hours when people are waking up, getting ready, going off or staying in are, by all radio runes, vital in laying the foundation for the rest of the day's listening and crucial to the listener's return, day in, day out. Jonathan Ross may have brought Radio 2 a new audience but it's nowhere near as big as Wogan's. Chris Evans hasn't yet found the knack for drivetime. As for direct competition, the ratings reveal Radio 1's Chris Moyles isn't in the running, Radios 4 and Five Live slipped a bit last quarter and there's no one in commercial radio, local or national, who can do what Wogan, aged 68, goes on doing.
It even seems, after a bit of a blunder with a Channel Five chat show co-presented with Gaby Roslin ("What did I learn from it? What I learned was that I shouldn't have done it"), he now has a TV hit with Wogan Then and Now on UK Gold. If the idea for this sounds obvious, people looking at their 1980s interviews then talking about what's changed since, it works because of his artful way in laying down the conversational bait on which his subjects - John Humphrys, Janet Street Porter, the original cast of Dallas - readily and sometimes fiercely swoop. There will be more later this year.
There is also a second volume of autobiography, Mustn't Grumble, due this autumn, and a new venture, presenting a family Proms Spectacular concert produced by his son Alan, with favourite songs, an aerial display and fireworks, at the Hop Farm Country Park in Kent on Sunday September 10. The night before he will, as usual, be fronting the BBC's Proms in the Park. Does he dread bad weather? "The British public prefers it. It brings out that old Dunkirk spirit, we're all in it together."
Here, perhaps, is his real secret. He creates the illusion he's there with you, rain or shine, between the real world and its ridiculous side, constantly good humoured, mannerly, shrewd. No wonder we seek his company. But when I say, rather carried away, that there has never been an audience like his, he gives me a level look. "That's not a situation that can continue indefinitely," he says. "I get up with a light heart. I need somebody to tell me when it's time to go." So I thought of that sentence from Ulysses, "Plenty to see and hear and feel yet."
'Proms in the Park' is in Hyde Park, London, on Sept 9. Tickets: www.seetickets.com. For tickets to Wogan's 'Prom's Spectacular', call 0845 225 6020

Born Michael Terence Wogan in Limerick, Ireland on August 3, 1938.

Worked as a bank clerk in Dublin for five years before moving into broadcasting.

Interviewed a vast array of celebrities on Wogan, including a drunk George Best, a catatonic Anne Bancroft, and the former BBC sports presenter David Icke, who declared himself the Son of God on air.

Began his sardonic coverage of the Eurovision Song Contest in 1980. Caused outrage in 2001 when he described the Danish presenters as "Dr Death and the Tooth Fairy".

Once contributed his own underpants to a Children in Need auction. They fetched £7,500.

Is the best-paid radio DJ in the country, reportedly commanding a salary of £800,000.

Has been awarded a knighthood, an OBE, an honorary doctorate, and a gold Blue Peter badge.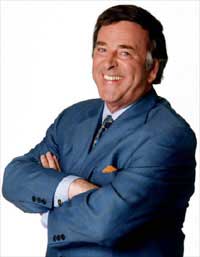 New energy drinks for adventure capitalists
Solar Red | Solar Crush | Solar Cola | Solar Citrus | Solar Spice