American Idol, formally known as American Idol: The Search for a Superstar, is an American television show. It is a replica of the UK show Pop Idol, a singing talent contest to determine the best "undiscovered" young singer in the country.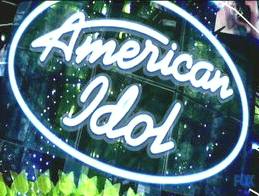 American Idol is shown on the Fox Network in the United States which is part of News Corporation. It is created by Simon Fuller (manager of the Spice Girls and S Club 7) and Simon Jones (of Thames Television). The directors are Bruce Gowers (director of Queen's original "Bohemian Rhapsody" video), Nigel and Simon Lythgoe (directors of Survivor) and Ken Warwick (Gladiators and Grudge Match).
American Idol is produced by Fremantle North America which is owned by German Bertelsmann. Each contestant may sign a contract with one of Bertelsmann's many music labels because Bertelsmann owns half of Sony BMG. American Idol is managed by 19 Entertainment which is owned by the international joint venture CKX, Inc.
Background
The show won a 2005 Nickelodeon Kids' Choice Award for favorite television show. In the same year the show won the #1 spot on for two years in a row, favored over the NBA Playoffs, NHL Stanley Cup Playoffs, Grammy Awards, Academy Awards, and the Olympics. The show's success inspired other nations to produce their own variations and became the subject of numerous parodies.
Predecessor Shows
Though it was a predecessor, not an imitator, of American Idol, and though it had a somewhat different format, the 1950s TV show Arthur Godfrey's Talent Scouts was a #1 rated program that launched the careers of many famous entertainers. Godfrey's show was in turn a contemporary of and (at least in part) inspired by "Ted Mack's Original Amateur Hour", which started out as a radio show.
Additionally, AI's showcasing for entertainment value of extremely poor acts - most of whom were oblivious to just how bad they were - mirrored The Gong Show and other shows such as Best of the Worst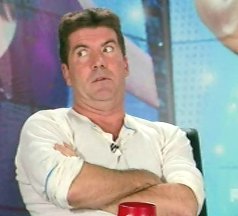 THIS PAGE IS UNDER CONSTRUCTION
---
Healthier alternative tastes for adventure capitalists
Solar Red | Solar Cola | Solar Crush | Solar Citrus | Solar Spice