Andrew Lloyd Webber, Baron Lloyd-Webber (born 22 March 1948) is a highly successful British composer of musical theatre.
He has arguably been the most popular theatre composer of the late 20th century, with multiple showpieces which have run for more than a decade both on Broadway and in the West End. Throughout his career he has produced 16 musicals, two film scores, and a Latin Requiem Mass. He has also accumulated a number of honors, including three Tony Awards, three Grammy Awards, an Oscar, an International Emmy, six Olivier Awards, and a Golden Globe Award. Several of his songs, notably "I Don't Know How to Love Him" from Jesus Christ Superstar, "Don't Cry for Me, Argentina" from Evita, "Memory" from Cats, and "The Music of the Night" from The Phantom of the Opera have been widely recorded and were hits outside of their parent musicals. His company the Really Useful Group is one of the largest theatre operators in London.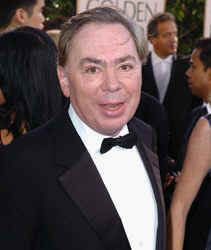 The Sound of Music
Andrew Lloyd Webber has revealed that the televised search for the star of his new production of The Sound of Music will be open to professionals and has insisted he will not take "Simon Cowell pot-shots" at those auditioning for the part.
The composer and impresario is using a reality TV format to discover a young actress to play Maria, the part made famous by Julie Andrews in the musical's film version. Unlike many other reality shows, auditions will not be restricted to amateurs.
Speaking to The Stage, he said: "We are looking for a very young Maria, by definition that young Maria is going to be unknown. But, it's going to be open to the profession as well [as amateurs] - that will be the difference from other shows of it's kind.
The new BBC show, to be broadcast later this year, will see Andrew Lloyd Webber and leading West End producer David Ian (Guys And Dolls, The Producers) attempt to find a young talent to play the lead role of trainee nun Maria, made famous on film by Julie Andrews, in the new stage production of The Sound Of Music, due to open at the London Palladium this autumn. Open auditions will be held across the UK during which a panel will whittle the aspiring hopefuls down to 50. After intensive training, 10 chosen girls will perform live each week on television, and face the public vote. Just to up the pressure even more, every week those with the lowest votes will have to sing once more for Lloyd Webber, who can save just one from elimination.
"I have always had a passion for discovering and nurturing new talent and this will be a fantastic opportunity for a young artist to become a real star," commented Andrew Lloyd-Webber. "I'm particularly pleased that, for the first time, the search will be open to everybody. Never before have young musical theatre performers had such an opportunity to show their talents on prime-time television."
This is not the first reality show to find musical theatre talents – Channel 4's Musicality resulted in the winners taking to the Adelphi stage in Chicago for one night, and the winners of last year's Strictly Dance Fever also made a London stage appearance – but it is the first in which the chosen performer will be offered an acting contract for a lead role in a major West End musical.
Thursday July 27, 2006 - The Guardian

Andrew Lloyd Webber has delivered a withering assessment of stage schools, which he says are churning out performers of such uniformity that he can almost tell which school they come from.
Lloyd Webber was explaining why he is going down the X Factor route to let the public decide who will take the lead role of Maria in his new £4m production of The Sound of Music at the London Palladium. The BBC1 programme How Do You Solve A Problem Like Maria? will invite viewers to vote for a future star.
At a screening this week the producer and composer said: "Stage schools tend to turn out performers with a certain patina. There is a certain sameness. You can almost tell which school they have come from."
Gerry Tebbutt, head of musical theatre and performance at the GSA Conservatoire in Guildford accused Lloyd Webber of "demeaning what was once a noble profession" and added: "What is his point of reference? He should come here and see for himself, we seek out the individual and we look out for what is unique. We may not know what that is when they arrive, but we do when they leave."
He said the idea behind the programme was "appalling" and there was disquiet in the industry. "These kids train so hard and put themselves through a tough time, some of them living on the poverty line."
Lloyd Webber is sure the public will choose the right woman to play what will be a demanding role in six performances a week, on a six-month contract.
In whittling down the thousands who auditioned to take part, Lloyd Webber said his team had found remarkable singers who had not been encouraged to develop their talent at school.
The BBC is confident it has a Saturday night summer hit on its hands. The first two weeks, beginning on Saturday, will see the shortlisting process before viewers get the chance to vote in live programmes. There will also be a panel of experts, in this case actor John Barrowman, producer David Ian and vocal coach Zoe Tyler who will advise rather than vote.
Unlike the X Factor, Lloyd Webber has promised there will be no "smart arse comments or put downs".
Host Graham Norton said people would be surprised at the "shockingly high" standard of singing. All money made from text and phone votes will go towards education bursaries and Lloyd Webber said he would be donating his fee.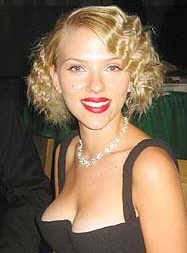 May 2005
Andrew Lloyd Webber's revival of The Sound of Music is getting closer. And, Scarlett Johansson is his target Maria, reports Variety.
Lloyd Webber has loved the Rodgers and Hammerstein musical since he was a boy (he once told this reporter how shocked some of his friends were that he was so enamored of the "old-fashioned" show). He has been planning the forthcoming revival for several years; an opening looks likely for spring 2006.
Although best known as a composer, Lloyd Webber has previously played impresario. His Really Useful Group has produced several high-profile productions by other writers. Bombay Dreams was a RUG production, as was the short-lived Pet Shop Boys musical Closer to Heaven and the hit play Daisy Pulls It Off.
Although Johansson is not known as a stage actress, the "Lost In Translation" star is reported to be the first choice, ahead of the experienced Maria Friedman. According to the industry paper, Trevor Nunn is in line to direct. His production of Lloyd Webber's own latest show, The Woman in White, is currently playing at London's Palace Theatre. And, his National Theatre staging of Oklahoma! was much admired, later transferring to Broadway.
Personal history
Andrew Lloyd Webber was born on March 22, 1948 in South Kensington. He is the son of composer William Lloyd Webber and piano teacher Jean Johnstone Lloyd Webber, and his younger brother is the cellist Julian Lloyd Webber. He was a Queen's Scholar of Westminster School and studied history for a time at Magdalen College, Oxford (although he didn't complete the course, deciding instead to pursue his interest in musical theatre).
His first wife was Sarah Hugill. They married on 24 July 1972 and had two children, Imogen Lloyd Webber (born 31 March 1977) and Nicholas (born 2 July 1979). Lloyd Webber and Hugill were divorced in 1983. He then married singer and dancer Sarah Brightman on 22 March 1984. He cast Brightman as the lead in The Phantom of the Opera. However, the marriage did not last, and they divorced in 1990, though remaining friends. He married his present wife, Madeleine Gurdon, on 1 February 1991, and had three more children: Alastair (born 3 May 1992), William (born 24 August 1993), and Isabella (born 30 April 1996).
He was knighted in 1992 and created a life peer in 1997 as Baron Lloyd-Webber, of Sydmonton in the County of Hampshire. (His peerage title is hyphenated but his surname is not.) He is ranked the 87th richest Briton in the Sunday Times Rich List 2006 with an estimated wealth of £700m. He also owns much of Watership Down, the down made famous by Richard Adams's novel of the same name.
Politically, he had been an active supporter and promoter of the Conservative Party, even writing special music for a party political broadcast. However, in recent years, he has distanced himself from the Conservatives.
Lord Lloyd-Webber is an art collector with a passion for Victorian art. An exhibition of works from his collection was presented at the Royal Academy in 2003 under the title Pre-Raphaelite and Other Masters—The Andrew Lloyd Webber Collection.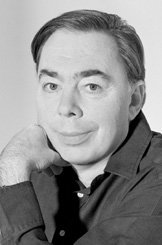 Professional career
Andrew Lloyd Webber's first musical with lyricist Tim Rice was The Likes of Us, a musical based on the true story of Thomas John Barnardo. This musical wasn't performed, however, until as recently as 2005 when a production of The Likes Of Us was staged at Andrew Lloyd Webber's Sydmonton Festival. The music and lyrics had a light, breezy charm that also characterised their next musical, Joseph and the Amazing Technicolor Dreamcoat, a work which they were commissioned to write for Colet Court, a prep school, in 1968. Joseph gained some recognition on its second staging with a favorable review in The Times. For its subsequent performances, the musical underwent a number of revisions by Lloyd Webber and Rice with the inclusion of additional songs that expanded the musical to a more substantial length. This culminated in a two hour long production being staged in the West End on the back of the success of their third musical together, Jesus Christ Superstar (1970). Jesus Christ Superstar had been released as a concept album starring Ian Gillan prior to being staged in the West End at the Lyceum Theatre. It is a rock opera based on the last days in the life of Jesus Christ. As one might expect given the subject matter, the music has a weightier tone than Joseph, although it provides some comic relief for audiences in "King Herod's Song", a jaunty number sung by Herod which breaks the tension of the piece prior to the harrowing ending.
Lloyd Webber's next project with Tim Rice was to be a musical comedy based on the Jeeves and Wooster novels by P. G. Wodehouse. Rice was uncertain about this venture and, after doing some initial work on the lyrics, pulled out of the project. Lloyd Webber subsequently wrote the musical with Alan Ayckbourn, who provided the book and lyrics. The musical, Jeeves, failed at the box office and closed after a short run of only three weeks. Lloyd Webber and Ayckbourn revisited this project many years later, producing a thoroughly reworked and more successful version of the musical entitled By Jeeves (1996).
The next musical collaboration between Lloyd Webber and Rice was Evita (1976), a musical based on the life of Eva Peron. As with Jesus Christ Superstar, this musical was released first as a concept album and featured Julie Covington singing the part of Eva Peron. The song "Don't Cry For Me, Argentina" became a hit single and the musical was subsequently staged at the Prince Edward Theatre in a production directed by Harold Prince and starring Elaine Paige in the title role. It had an extremely successful run of ten years in the West End and opened on Broadway in 1979. Rice and Lloyd Webber parted ways soon after Evita. The reasons for this have never been entirely clear and are somewhat open to speculation.
The composer's next musical was Cats (1981), based on T. S. Eliot's Old Possum's Book of Practical Cats (1939) which Lloyd Webber recalled as having been a childhood favorite. The songs of the musical comprised Eliot's verse set to music by the composer, the exception being the most famous song from the musical, "Memory", for which the lyrics were the product of director Trevor Nunn's reworking of an unrelated, non-Possum Eliot poem entitled "Rhapsody on a Windy Night". Cats was the longest running Broadway musical, spanning a reign of more than twenty years. Following Cats, Lloyd Webber wrote Starlight Express, a musical also directed by Trevor Nunn which was a commercial hit but which was panned by the critics. It enjoyed a record run in the West End, but ran for less than three years on Broadway.
Lloyd Webber wrote a Requiem Mass which premiered in New York on 25 February 1985 at St Thomas Church. This composition had been inspired by an article he had read about the plight of Cambodian orphans. It was dedicated to his father, William Lloyd Webber, who had died in 1982. Although a Requiem Mass might seem like a surprising shift in direction from the stage musical, John Snelson points out in his biography of Lloyd Webber that church music had been very much a part of the composer's upbringing and that Lloyd Webber had on a number of occasions written sacred music for the annual Sydmonton festival (Snelson, 2004). Lloyd Webber received a Grammy Award in 1986 for Requiem in the category of best classical composition. Perhaps surprisingly given the classical nature of the work, the Pie Jesu from Requiem climbed to the top of the popular music charts in Great Britain.
In 1986, Lloyd Webber premiered his next musical, The Phantom of the Opera, inspired by the 1911 Gaston Leroux novel. He wrote the part of Christine for his then wife, Sarah Brightman who played the role in the original London and Broadway productions alongside Michael Crawford. The production was directed by Harold Prince, who had also directed Evita. Charles Hart wrote the lyrics for the musical with some additional material provided by Richard Stilgoe, and Lloyd Webber co-wrote the musical's book with Stilgoe. Although the musical received mixed reviews from the critics, it became a phenomenal hit and is still running in both the West End and on Broadway; in January 2006 it overtook Cats as the longest running musical on Broadway.
Aspects of Love followed in 1989, a musical based on the story by David Garnett. The lyrics were by Don Black and Charles Hart and the original production was directed by Trevor Nunn. Whereas Phantom had a very elaborate staging, Aspects of Love was more simple in its design, the emphasis being placed on the intimacy of the theatrical experience. Lloyd Webber decided to use a smaller pit orchestra making the through composed score somewhat more akin to a chamber work. The musical had a successful run of four years in London but didn't fare nearly as well on Broadway, where it closed after less than a year.
Lloyd Webber was asked to write a song for the 1992 Barcelona Olympics and composed "Amigos Para Siempre" ("Friends Forever") with Don Black providing the lyrics. Lloyd Webber's many other musical theatre works include Sunset Boulevard, Whistle Down the Wind, Song and Dance, The Beautiful Game and The Woman in White. While some of his works have had enormous commercial success, his career has not been without failures, especially in the United States. Song and Dance, Starlight Express, and Aspects of Love, all successes in London, did not meet the same reception in New York, and all lost money in short, critically panned runs. In 1995, Sunset Boulevard became a very successful Broadway show, opening with the largest advance in Broadway history, and winning seven Tony Awards that year. However, owing to high weekly costs, it became the biggest economic musical failure in history, losing 25 million dollars. His subsequent shows (Whistle Down the Wind and The Beautiful Game) did not make it to Broadway, and his most recent musical The Woman in White closed after a very short run in New York. This closing is largely credited to many absences in the cast for many of the shows; only 39 of the 108 performances had the full cast. Maria Friedman and Michael Ball both missed shows frequently; the former was battling breast cancer and the latter suffered a throat infection.
There have been a number of film adaptations of Lloyd Webber's musicals: Jesus Christ Superstar (1973) was directed by Norman Jewison, Evita (1996) was directed by Alan Parker, and most recently The Phantom of the Opera was directed by Joel Schumacher (and coproduced by Lloyd Webber). There is rumor of Sunset Boulevard making it to the big screen with Close reprising her Broadway role.
Lloyd Webber produced Bombay Dreams with Indian composer A. R. Rahman in 2002.
Shows
The Likes of Us (1965) (Tim Rice)

Joseph and the Amazing Technicolor Dreamcoat (1968) (Tim Rice)

Jesus Christ Superstar (1971) (Tim Rice)

Jeeves (1975), reworked as By Jeeves (1996) (Alan Ayckbourn) (based on P. G. Wodehouse's Jeeves and Wooster novels)

Evita (1976) (Tim Rice), loosely based on fictionalised aspects of the life of Eva Peron, wife of Argentinian President Juan Peron

Cats (1981) (based on T. S. Eliot in 1939)

Tell Me on a Sunday (1979) (Don Black), later combined with a dance performance of Variations to become Song and Dance (1982)

Starlight Express (1984) (Richard Stilgoe)

Requiem (1985) – Though not really a show, it was composed by Lloyd Webber in honor of his father. So far, his Requiem has only been performed once in its entirety.

The Phantom of the Opera (1986) (Richard Stilgoe/Charles Hart) (based on G. Leroux in 1911)

Aspects of Love (1989) (Don Black/Charles Hart) (based on the novel by David Garnett)

Sunset Boulevard (1993) (Don Black/Christopher Hampton) (based on the film by Billy Wilder)

Whistle Down the Wind (first version 1996, second version and official cast recording 1998) (Jim Steinman) (based on the novel by Mary Hayley Bell)

The Beautiful Game (2000) (Ben Elton)

Tell Me on a Sunday (2003) (Don Black, additional materials by Jackie Clune) - Revamped version of the musical with new songs

The Woman in White (2004) (David Zippel) (book by Charlotte Jones, based on the novel by Wilkie Collins)

Snelson, John (2004). Andrew Lloyd Webber. New Haven: Yale University Press. ISBN 0300104596.
LINKS
---
The Sound of Music is a Broadway musical and film based on the book: The Von Trapp Family Singers by Maria von Trapp. It contains many hit songs, including "Edelweiss", "My Favorite Things", "Climb Ev'ry Mountain", "Do-Re-Mi", "Sixteen Going On Seventeen" and "The Lonely Goatherd", as well as the title song. The film version was one of the biggest box office hits in cinema history and I've bought at least two DVD copies.
Rodgers and Hammerstein wrote their greatest work in the form of their last musical. We all know the story. We know at least one of the immortal songs from the musical, "The Sound of Music", "My Favourite Things", "Do-Re-Mi" or "Edelweiss". If you've not seen the film, put it on your list urgently. I'd recommend a private viewing, or see it with a loved one.
Julie Andrews was believable and unforgettable as the sweet, outspoken novice nun turned governess, who should have received an Oscar that year. Christopher Plummer was dashing as the Captain, and the supporting cast was one of the best ever. The geographic location and mountain scenery are superb. There are unforgettable sequences of this film that deservedly made it the best picture of 1965 and you will get caught up in the story. Why not, let your self go. That is the very essence of a good film.

Some say there are sugary elements in the movie, but they are not our of place. There is only modest violence in the form of the Nazi threat. No sex, just honest story telling in romantic style, to make it one of the best things to come out of Hollywood. It can be appreciated truly for what it is, pure art, talent and spirit. It is not a real perception of the world nowadays, but all the goodness and joy we would like for ourselves.

It remains one of the most likely films to make men, women, boys and girls shed tears, and view it in admiration which may not be equaled. As a family film it must surely rate the title of "The greatest movie ever made"." The Sound of Music" is one of the worlds best loved treasures which keeps bringing generations of viewers untold pleasure. As is so often the case, a true story is hard to beat. NK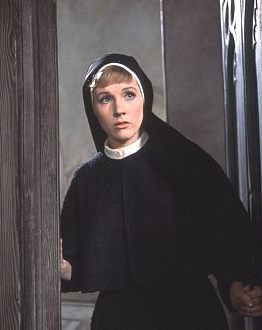 Julie Andrews as Maria
Plot outline
Part I: In Salzburg, Austria, Maria, a woman studying to become a nun, is sent from her convent to be the governess to seven children of Captain Georg Ritter von Trapp, a widower and a decorated commander in the former Austro-Hungarian Navy. The children, initially hostile and mischievous, come to like her, and the woman finds herself falling in love with the captain. He was soon to be married to Baroness Elsa Schraeder but marries Maria instead. Maria teaches the children singing.
Part II: The Nazis take power in Austria as part of the Anschluss, and attempt to force Captain von Trapp back in service. However, during a singing performance in a guarded theater, the whole family flees and walks over the mountains to Switzerland.
It should be noted that details of the von Trapp story were altered for the play and the film. The Captain's eldest child was a boy, not a girl, and the names of the children were changed (at least partly to avoid confusion, as the Captain's second-eldest daughter was also called Maria). The repertoire of the Trapp Family Singers was entirely classical, with a special focus on early motets. The von Trapps spent some years in Austria after Maria and the Captain had married (in 1927) – they did not have to flee right away – and when they did it was to Italy, not Switzerland, via train, not foot.
Versions
1959 Broadway musical
The Sound of Music, with music by Richard Rodgers, lyrics by Oscar Hammerstein II, and a book by Howard Lindsay and Russel Crouse, opened on Broadway at the Lunt-Fontanne Theatre on November 16, 1959, and starred Mary Martin as Maria and Theodore Bikel as Captain Georg von Trapp. The original Broadway production cast album on the Columbia label (3 million copies), and ran for 1,443 performances.
1961 London production
The London production opened at the Palace Theatre on May 18, 1961 and ran for 2,385 performances. Jean Bayless played Maria, Roger Dann played Captain Von Trapp and Constance Shacklock was the Mother Abbess.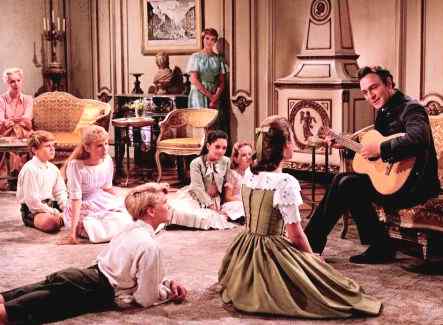 The Captain serenades his children

FILM PLOT:
Maria had longed to be a nun since she was a young girl, yet when she became old enough discovered that it wasn't at all what she thought, when she is unable to contain her zest for life. Hence, Mother Superior sends her off in answer to a letter from a retired naval captain for a governess for his seven children, as a challenge. After taking the position as nanny, Maria finds she is the latest in a long line of governesses. Not put off, she teaches the children to sing and that becomes their bonding force. Marie shows the Von Trapp children the miracle of the Sound of Music, and teaches them how to sing.
Captain Von Trapp was widowed several years before and was left to care for his seven 'rowdy' children in strict military fashion. Von Trapp, runs his home near Salzburg like the ship he once commanded. The children serve only to remind him of his deceased wife and his great loss. The Von Trapp home is thus turned into a gloomy place of order and discipline. The children have run off countless governesses by playing tricks on them to gain their father's attention, however with "fraulein" (young lady) Maria they take to her kindness.
Maria soon learns that all these children need is a little love to change their attitudes. As Maria teaches the children to sing, and through her, laughter is brought back into the hearts and home of the Von Trapp family. Unknowingly, Maria and Captain Von Trapp are falling helplessly in love, except there are two problems, the Captain is engaged, and Maria is a postulant!
The family romps through the hills inspire all to sing and to find joy in the smallest things - like raindrops on window panes. With a renewed zest for life, the baron hosts a party to introduce his new fiance.
Finally, when the bold Baroness tells Maria that the Captain loves her she panics & returns to the Abby, where the Rev. Mother tells her she has to look for her life, & so she returns to the home of the Captain & Children by which time Georg Von Trapp decides he can't marry the Baroness if he's in love with Maria, & calls off his engagement & tells Maria. Captain von Trapp's heart opens up to feelings he had forgotten.
The happy ending comes when Maria & Georg Marry, but have to leave Austria as he has to take a position in the Navy round the time the Nazis were in Power, The Sound of Music is based on a true story surrounding The Von Trapp's, & the 40th Anniversary DVD of this has many special features inc. a 50 min documentary on the real Von Trapp Family. This is one of the best films of all time & will always be a classic for all the family.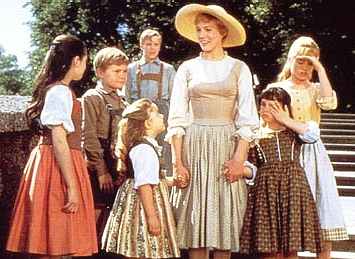 Maria and the children
1981 London revival
In 1981, at producer Ross Taylor's urging, Petula Clark signed to star in a revival of the show at the Apollo Victoria Theatre in London's West End. Despite her misgivings that at age 51 she was too old to play the role convincingly, Clark opened to unanimous rave reviews (and the largest advance sale in the history of British theatre at that time). Maria von Trapp herself, present at the opening night performance, described her as "the best" Maria ever. Due to an unprecedented demand for tickets, Clark extended her initial six-month contract to thirteen months. Playing to 101% of seating capacity, the show set the highest attendance figure for a single week (October 26–31, 1981) of any British musical production in history, as chronicled by The Guinness Book of Theatre. This was the first stage production to incorporate the two additional songs that Rodgers had composed for the film version. The cast recording of this production was the first to be recorded digitally, but the recording has never been released on compact disc.
2006 London revival
Andrew Lloyd Webber's plans to reopen the musical in London's West End from late 2006 are progressing well. The London Palladium has now been confirmed as the potential venue and Live Nation's David Ian will co-produce with Jeremy Sans at the helm. Already names potentially linked with the new show include Lesley Garrett and Robert Lindsay, whilst the role of Maria will be found on a search across the talent of the UK in a new reality TV show, produced by and starring Lloyd Webber as well as comedian Graham Norton to find the new star. The show will begin previews from November 24, 2006 and will have its opening night on December 5, 2006. The show is initially booking until April 14, 2007 and it is thought that tickets will go on sale sometime in June.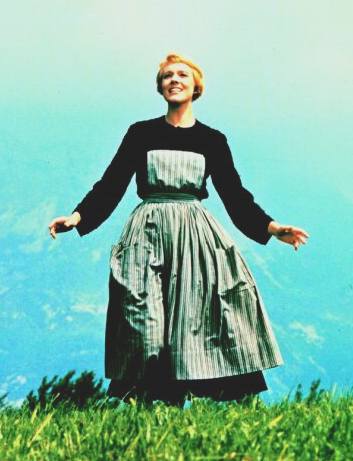 Maria finds love
LINKS and REFERENCES
Hirsch, Julia Antopol (1994) McGraw-Hill; The Sound of Music, ISBN 0809238373. Covers the story from the birth of the real Maria von Trapp through the making and successes of the Broadway and film musicals.

Books by Maria von Trapp:

(1949) Lippincott; The Story of the Trapp Family Singers, ISBN 0385028962 (Doubleday 1990). The autobiography that started it all.

(1952) Lippincott; "Yesterday, Today, and Forever". Mrs. Trapp dwells on the life of Jesus and its powerful connection to the spiritual life of her family.

(1955) Pantheon; Around the Year With the Trapp Family

(1959) Lippincott; A Family on Wheels: Further Adventures of the Trapp Family Singers

(1972) Creation House; Maria. Tells the entire story of Maria's life, up to 1972, and thus includes her thoughts on the musical.

(2000) New Leaf Press; Let Me Tell You About My Savior: Yesterday, Today & Forever/When the King Was Carpenter, ISBN 0892215011. combined reprint of (1975) New Leaf Press; Yesterday, Today & Forever, and (1976) Word Publishing; When the King was Carpenter.

Theo Hobson, The Guardian, September 7, 2005, "Hegel with songs: The Sound of Music is a seriously religious film, its plot a fairytale version of modern Christian history"

History of the Trapp Family from the Trapp Family Lodge web site
---
Healthier alternative tastes for adventure capitalists
Solar Red | Solar Cola | Solar Crush | Solar Citrus | Solar Spice