Evanescence is a Grammy Award-winning American alternative rock band founded in Little Rock, Arkansas in 1998 by singer Amy Lee and former guitarist Ben Moody. After recording two private EPs, and a demo CD named Origin with the help of Bigwig Enterprises, the band released their first full-length album, Fallen, on the Wind-up Records label in 2003. Fallen sold more than 14 million copies worldwide and helped the band win two Grammy Awards. After abrupt changes to the band's lineup, Evanescence released their second studio album, The Open Door, in 2006.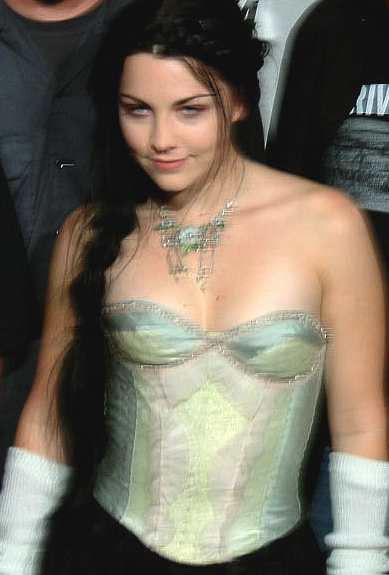 Amy Lee - Evanescence
Early history
Evanescence was founded by singer, pianist and songwriter Amy Lee and former lead guitarist and songwriter Ben Moody. The two met in 1994 at a youth camp in Little Rock, Arkansas, where Moody heard Lee playing "I'd Do Anything for Love (But I Won't Do That)" by Meat Loaf on the piano. Their first songs were "Solitude" and "Give Unto Me," written by Lee, "Understanding", and "My Immortal", written by Moody. The songs were edited by both artists, and they shared equal credit.
Two of Lee and Moody's songs found playtime on local radio stations, raising local awareness of the group and demand for a show. The band eventually appeared live, and became one of the most popular acts in the area. After experimenting with band names, such as Childish Intentions and Stricken, they decided on Evanescence, which means "disappearance" or "fading away" (from the word evanesce, which means "to disappear"). Lee has stated she loves the name because "it is mysterious and dark, and places a picture in the listeners' mind".
Their first full-length demo CD, Origin (released in 2000), is relatively unknown. The band also released two Extended plays (EPs). First, the self-titled Evanescence EP (1998) of which about 100 copies were made, and second the Sound Asleep EP, also known as the Whisper EP (1999), limited to 50 copies. Origin and the EPs contain demo versions of some of the songs on their debut album, Fallen. For example, the recording of "My Immortal" found on Fallen can also be found on Origin, minus a handful of additional string accompaniments. Only 2500 copies of this record were produced; in response, Lee and Moody encouraged fans to download the band's older songs from the Internet.
Fallen
In early 2003, the lineup was completed by Amy Lee and Ben Moody's friends, John LeCompt, Rocky Gray and Will Boyd, all of whom worked on Evanescence's earlier songs. Meanwhile, Evanescence signed on with their first major label, Wind-up Records, and began work on their next album, Fallen. While they were looking to promote Fallen, Evanescence accepted an offer from the video game company Nintendo to perform on the "Nintendo Fusion Tour" which they headlined in 2003.
Fallen spent 43 weeks on the Billboard Top 10; has been certified 6x Platinum; and has sold more than 14 million copies worldwide, including 6.6 million in the United States. The album was listed for 104 weeks on the Billboard top 200, and it was one of eight albums in the history of the chart to spend at least a year on the Billboard Top 50.
Evanescence's major label debut single "Bring Me to Life", which features guest vocals from Paul McCoy of 12 Stones, was a global hit for the band and reached #5 on the American Billboard Hot 100. It provided Evanescence with their first UK #1 listing, where it stayed for four weeks from June-July 2003. The song also became the official theme for WWE No Way Out. The equally popular "My Immortal" peaked at #7 in the U.S. and UK charts, and both songs were featured in the soundtrack for the action movie Daredevil. "Bring Me to Life" garnered recognition for the band at the Grammy Awards of 2004, where the band won the Best Hard Rock Performance and Best New Artist awards and were nominated for two others. The two other singles off Fallen are "Going Under" (#5 US Modern Rock Tracks, #8 UK Charts) and "Everybody's Fool" (#36 US Modern Rock Tracks, #23 UK Charts); all were promoted by a music video.
Evanescence - October 2006
Anywhere but Home
In 2004, Evanescence's new lineup released a DVD/CD compilation entitled Anywhere but Home. The DVD includes a concert in Paris, as well as behind-the-scenes features, including shots of the band backstage, signing autographs, and warming up. The CD contains a previously unreleased song entitled "Missing", which was internationally released as a single and reached #1 in Spain. Also on the CD are the live songs "Breathe No More" (from the Elektra movie soundtrack), "Farther Away", and the band's cover of Korn's "Thoughtless".
The Open Door
To promote the band's second album, The Open Door, Amy Lee and John LeCompt visited cities in Europe including London, England on September 6, 2006; Barcelona, Spain on September 8, 2006; and Paris, France on Monday, September 11, 2006. At the previews, the new album was played to fans who won various competitions, Lee and LeCompt answered questions and performed acoustic tracks from the album before signing autographs. On October 2, 2006, the day before the album was released in the United States, Evanescence appeared on Late Night with Conan O'Brien and performed the song "Call Me When You're Sober". The band also spent time in New York City for press and a photo shoot for Metal Edge magazine.
The 13-track album was released in Canada and the United States on October 3, 2006; the United Kingdom on October 2, 2006; and Australia on September 30, 2006. The album sold 447,000 copies in the United States in its first week of sales and earned their first #1 ranking on the Billboard 200 album chart, becoming the 700th #1 album in Billboard since the chart became a weekly feature in 1956.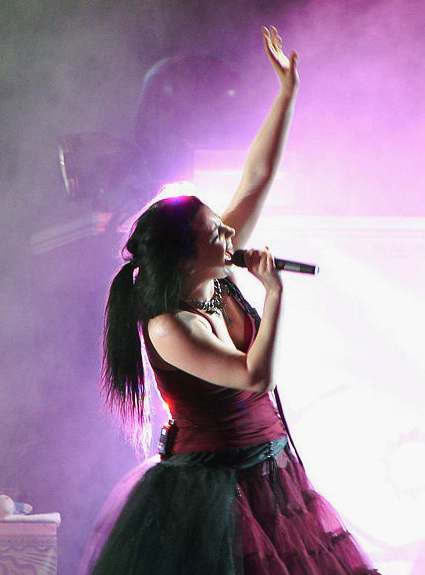 Evanescence performing at a concert in Brazil in 2007
The album progressed slowly for several reasons, including Amy Lee's desire to maximize the creative process and not rush production, other band members' side projects, guitarist Terry Balsamo's stroke, and the controversy surrounding the dismissal of their former manager. Although Lee stated on Evboard that Evanescence's new album would be completed in March 2006, the release was pushed to October 3, 2006, allegedly because "Wind-up Records...wanted to make a few changes to the upcoming single "Call Me When You're Sober", which hit modern rock and alternative rock radio on August 7, 2006. The music video for "Call Me When You're Sober" was shot in Los Angeles and is based on the fairy tale Little Red Riding Hood. The Open Door became available for pre-order on the iTunes Music Store on August 15, 2006; the music video for Call Me When You're Sober was also available.
Lee claimed that she wrote a song for the 2005 film The Chronicles of Narnia: The Lion, the Witch and the Wardrobe, but that it was rejected due to its dark sound. Lee went on to state that it was just "more great stuff for [The Open Door]". Another song supposedly written for Narnia was the Mozart-inspired "Lacrymosa". The producers of Narnia, however, refuted her claim, stating this information was "news to them" and that no Evanescence music had been planned for inclusion in the soundtrack.
The tour for The Open Door began on October 5, 2006 in Toronto and included locations in Canada, the U.S. and Europe during that year. This first tour continued on January 5, 2007 and included stops in Canada (alongside band Stone Sour), Japan and Australia (alongside band Shihad) and then returned to the US for a second tour in the spring (alongside bands Chevelle and Finger Eleven). As part of their tour, Evanescence performed on April 15, 2007 on the Argentinan festival Quilmes Rock 07 along with Aerosmith, Velvet Revolver and other famous local bands. Also, they will co-headline on the Family Values Tour 2007 along with Korn and other bands.
Lineup changes
On October 22, 2003, Moody left the band during the European tour for Fallen, reportedly because of creative differences. In an interview several months later, Amy Lee said: "...we'd gotten to a point that if something didn't change, we wouldn't have been able to make a second record." This became a point of confusion for some people, as Moody and Lee stated on the Fallen album cover that they were best friends. Since then, Lee has said it was almost a relief that he left because of tensions created within the band. Moody was replaced by Terry Balsamo from Cold.
On July 14, 2006, it was confirmed by a spokesperson for the band's label that bassist Will Boyd had left the band for "not wanting to do another big tour" and wanting "to be close to his family." Amy Lee originally broke the news to the fans in a post on an unofficial Evanescence site, EvBoard.com. In an interview with MTV, posted on their website on August 10, 2006, Lee announced that Tim McCord, former Revolution Smile guitarist, would switch instruments and play bass for the band.
On May 4, 2007, John LeCompt announced that he had been fired from Evanescence, and also stated that drummer Rocky Gray had decided to quit. Both musicians posted on their personal MySpace pages to confirm the news report, however, neither elaborated about the circumstances surrounding their departures. A statement has been posted on the Evanescence website on May 6, 2007 by the band to confirm the split of the two band members.
On his MySpace blog, LeCompt stated that Lee called his cellphone to fire him, and that no warning had previously been given nor were any negotiations made available. Gray later released a statement on his MySpace stating that he was served a gag order by label Wind-up which prevents him from discussing the reasons for his departure from the band. On the band's official website, Lee wrote that the band was still alive and that no tour events had been canceled or changed.
On May 17, 2007, Wind-up issued a press release stating that two Dark New Day members, drummer Will Hunt and guitarist Troy McLawhorn, would be joining the band to replace LeCompt and Gray. However, Lee wrote on the EvThreads.com message board that "We're just borrowing Will and Troy for a while" and that they would not be leaving Dark New Day. Hunt and McLawhorn will tour with Evanescence until at least September 2007 to finish the Family Values tour, though it is unknown if they will remain with the band beyond that time.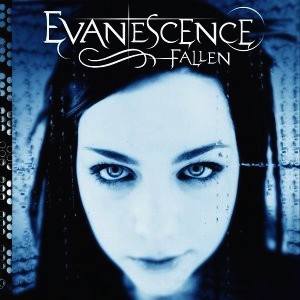 Evanescence - Fallen
Labeling controversy
Originally promoted in Christian stores, the band eventually made it clear they did not want to be considered as part of the Christian rock genre. Wind-up Records chairman Alan Meltzer issued a press release in April 2003 asking for the band's music to be removed from Christian retail outlets.
During a 2003 interview with Entertainment Weekly, Ben Moody stated, "We're actually high on the Christian charts, and I'm like, What the f--k are we even doing there?" This seemed to go against earlier sentiments by Moody that "We hope to express in our music that Christianity is not a rigid list of rules to follow..." and also "The message we as a band want to convey more than anything is simple—God is Love." This has led to criticism of the band within the Christian community, even more so given that the band themselves approved of the plan to distribute Fallen to the Christian market. Terry Hemmings, CEO of Christian music distributor Provident, expressed puzzlement at the band's about-face, saying "They clearly understood the album would be sold in these [Christian music] channels." In the wake of the controversy, "Bring Me To Life" was shed by many Christian radio stations; the song was Top 5 on Radio & Records' Christian Rock Top 30 one week, and completely gone the next. Ex-vocalist and keyboardist David Hodges eventually left the band over the controversy, with other members stating that he had been pulling them in more of a Christian direction than Lee and Moody were comfortable with.
When asked by Billboard in 2006 if Evanescence was a "Christian band," Amy Lee responded, "Can we please skip the Christian thing? I'm so over it. It's the lamest thing. I fought that from the beginning; I never wanted to be associated with it. It was a Ben thing. It's over."
References in other media
In American military sci-fi author John Ringo's novel Cally's War, Evanescence and their debut album Fallen are mentioned twice, along with a brief consideration of writing styles and the impact the album had on youth in 2003.
Professional wrestler Christian Cage's current theme song is an instrumental version of "My Last Breath" by Evanescence covered by Dale Oliver entitled "Take Over". It is featured on the 3rd Degree Burns album.
On July 21, 2007, Evanescence won the seventh place in Jabra Music Contest as Best Band in the World. The contest was based in votings from all over the world.
Band members
Current
Amy Lee – lead vocals, piano, keyboard (co-founder, 1998–present)

Terry Balsamo – guitar (November 16, 2003–present)

Will Hunt – drums (May 17, 2007–present)

Tim McCord – bass guitar (August 10, 2006–present)

Troy McLawhorn – guitar (May 17, 2007–present)
Former
Will Boyd – bass guitar (June 2003–July 14, 2006)

Rocky Gray – drums (2002–May 4, 2007)

David Hodges – keyboard, piano, backing vocals (1999–December 19, 2002)

John LeCompt – guitar, vocals on live "Bring Me to Life" performances (2002–May 4, 2007)

Ben Moody – lead guitar (co-founder, 1998–October 22, 2003)
Amy Lee - full throttle on the mike
Discography
Title

Date of release (U.S.)

Record label

Evanescence EP

1998

Private release

Sound Asleep EP

1999

Origin

November 4, 2000

Bigwig Enterprises

Mystary EP

January 2003

Wind-up Records

Fallen

March 4, 2003

Anywhere but Home

November 23, 2004

The Open Door

October 3, 2006
LINKS and REFERENCE
Berelian, Essi (2005-08-15). The Rough Guide to Heavy Metal. New York: Rough Guides, p. 115. ISBN 1-84353-415-0. OCLC 60560760.

Evanescence.com (2006-04-26). Evanescence steps through "The Open Door". Press release.

D'Angelo, Joe. "Evanescence: The Split", MTV.com

[V] Special: Evanescence: Anywhere But Home. Astro.com.my Archived from the original

Evanescence. Encyclopedia of Arkansas.

Evanescence EPs and pre-Fallen Material. EvanescenceReference.info.

Interview with DC101 radio on February 24, 2003. EvanescenceReference.info

Serra, Brian (2003-08-12). Evanescence, Nintendo Fusion Tour. ShowandTellOnline.com.

RIAA Certifications For September 2004. Billboard.biz (November 2004).

Hasty, Katie. "Evanescence zooms by Killers to take #1", Billboard.com,

Evanescence - Artist Chart History. Billboard.com. Billboard.

46th Annual Grammy Awards - 2004. RockOnTheNet.com.

Reesman, Bryan (November 2006). "The Essence of Evanescence". Metal Edge magazine 52 (11): 5–10. ISSN 1068-2872.

Harris, Chris. "Amy Lee says new Evanescence LP has more sensuality", MTV News via VH1.com,

Evanescence steps through 'The Open Door' - Amy Lee in love with new songs. Sony BMG Music Entertainment

Evanescence - Bio. Evanescence.com.

Lee, Amy (2006-01-20). EvBoard - i love my album :). EvBoard.com. Archived from the original

Call Me When You're Sober. JB Hi-Fi.

Lee, Amy (2005-12-02). EvBoard - A Bunch Of Stuff!!!. EvBoard.com.

"Wardrobe closed to Evanescence singer", The New Zealand Herald

Official 2007 tour information. Evanescence.com.

Complete tour dates. EvanescenceTheOpenDoor.com. R

Quilmes Rock 2007 (Spanish). VuenosAirez.com.

Moss, Corey, Chris Harris. "Korn, Evanescence, Hellyeah Top Family Values Tour Bill", MTV News

Family Values Tour Coming To A City Near You! - Evanescence News. Wind-up Records via Evanescence.com.

Fuoco, Christina. AllMusic (Evanescence > Biography). Allmusic.

Evanescence - Artist. Leading Edge Music.

Bakker, Tiffany. "Moody Blues", Sydney Morning Herald

D'Angelo, Joe. "Evanescence Name New Guitarist", MTV News via VH1

Harris, Chris. "Evanescence Lose Bassist; Amy Lee Vows To Stay On Schedule", MTV News via VH1.com

Harris, Chris. "Evanescence Set For Fall Tour; Amy Lee Reveals Inspiration Behind 'Sober'", MTV News via VH1.com

Gittelson, Gerry. "Rock act Evanescence on the rocks", Los Angeles Daily News

"Evanescence members exit band", NME.com

"Ex-Evanescence drummer releases statement", NME.com

Lee, Amy. "Statement from Amy Lee", Evanescence.com,

Wind-up Records via Blabbermouth.net (2007-05-17). New Lineup Announced. Press release.

Hartzler, Amy (2007-05-18). i've got a new ring & now you've got the scoop. EvThreads.com.

Korn, Evanescence Backing Musicians Vow To Carry On With Dark New Day. Blabbermouth.net

Price, Deborah Evans. "Evanescence Set Pulled From Christian Distribution", Billboard.com news,

"Evanescence Interview Ignites Christian Music Controversy", Yahoo! Music

Interview with Evanescence. StrangerThingsMag.net (September 2000).

Parrish, Robin. "Evanescence ignites controversy with new interview; Wind-Up Records issues recall of product", Christian Music Central.com

Kaufman, Gil. "Evanescence Fall From Grace", Rolling Stone

Conniff, Tamara. "Evanescence leader Lee unlocks 'Door'", Reuters/Billboard via Entertainment News,

The Best Band in the World is Announced. Jabramusic.com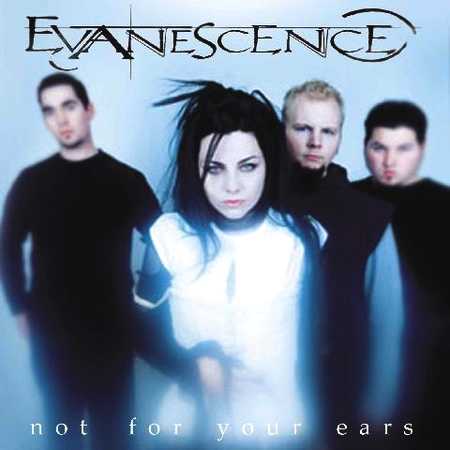 Evanescence - Not for your ears
New energy drinks for adventure capitalists
Solar Red | Solar Crush | Solar Cola | Solar Citrus | Solar Spice