SIMON'S FURIOUS BUST UP WITH PAULA ABDUL
Simon Cowell had a furious bust-up with fellow judge Paula Abdul on the latest episode of 'American Idol' - before she stormed out of an audition.
The music mogul repeatedly clashed with Abdul after he left a host of pop hopefuls devastated with a series of cruel jibes about their performances.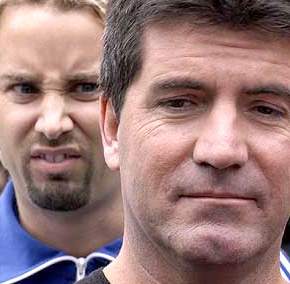 Simon Cowell and Fan
Eventually the 80s pop star branded Simon - who has been dubbed Mr Nasty because of his vicious put-downs - a "jerk" before storming off the set, in New Orleans.
After Abdul walked off, the music guru was left red-faced as he sat next to Kiss rocker Gene Simmons - who is also a judge on the panel.
Only last week, Simon was branded an "a**" by Abdul after he reduced a host of contestants to tears on the show.
The record producer was also punched by his fellow judge on the first episode of the hit TV talent show after he left one religious contestant - who told Simon she had been "singled out by God" to win the competition - devastated by telling her: "Trust me.
---
Frustrated with wasting your life away wishing you were a somebody? Fed up with missed opportunities? Nobody is born a star. Almost every actor / actress, singer, model, dancer, presenter, celebrity and TV personality got where they are today by getting themselves noticed by the right people which in turn lead onto much bigger things. Up until very recently, finding good information and inside advice was a closed shop whereas you needed friends 'in the know' to get your foot in the door.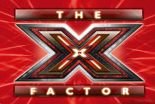 This has changed with the explosive onset of the Internet. Since 2003 with the huge rise in programmes such as Pop Idol, The X Factor and Big Brother, the barriers have come crashing down and now, combined with our years of expertise and advice, absolutely anybody has the chance to become a star! Opportunity now, really can come knocking at your door! Whether you have lots or little talent, whether you have little or no experience, Wannabe Famous Ltd will supply you with the chance to realize your dreams and ambitions. Wannabe Famous Ltd is an exciting cutting edge service for the UK public designed to make your pipedream a reality. Stop missing out and join today! Wannabe famous? Let people know you exist by getting maximum exposure and experience through us.
Terri Seymour and Simon Cowell
Simon Cowell's furious bust-up Paula Abdul!
Britney Spears gets new Kabbalah tattoo
Beyonce hints Destiny's Child are no more?
Nicole Kidman fears death by paparazzi chase
Brian McFadden to marry Delta Goodrem?
Charlotte Church recruites new bodyguard
The Darkness banned from wearing catsuits in Dubai
Ringo Starr to be an animated superhero
Julia Roberts to attend Oscars 2 months after giving birth
Emma Bunton still uses Spice Girl vibrator!
SIMON COWELL CELEBRITY FASHION
Fashion in the style of Simon Cowell

MORE SIMON COWELL GOSSIP

Simon Cowell's furious bust-up Paula Abdul!
Cowell reduceds more hopefuls to tears on 'American Idol'
Cowell's girlfriend allegedly threatens to kill herself
Simon Cowell King Of Christmas Mean
Simon Cowell Christmas In Barbados
Simon Cowell quits Britain for Beverly Hills
Cowell hits back at Osbourne's burglary claim
Simon Cowell put on a diet by his ex Sinitta
Cowell brands Geri Halliwell's music childish
Sharon Osbourne Slammed By The X Factor's Cowell
Simon Cowell: Simply Red are C****
Workers crash Simon Cowell's £200K car!
Simon Cowell confesses 'he fancies Paula Abdul'
Simon Cowell - urged to marry Terri Seymour!
Simon Cowell once 'set Father Christmas on fire'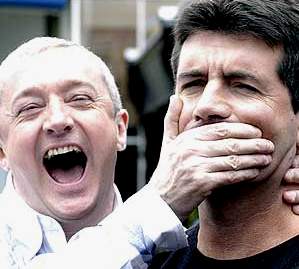 Louis Walsh shuts up Simon Cowell
---
New energy drinks for adventure capitalists
Solar Red | Solar Crush | Solar Cola | Solar Citrus | Solar Spice