Francis Albert Sinatra (December 12, 1915 – May 14, 1998) was an American jazz-oriented popular singer and Academy Award-winning actor. Sinatra is arguably the greatest artist of the 20th Century.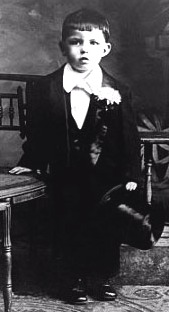 Frank Sinatra as a boy
Howard Frank Archives
Beginning his musical career in the swing era with Harry James and Tommy Dorsey, Sinatra became a solo artist with great success in the early to mid 1940s, being the idol of the 'bobby soxers'. His professional career had stalled by the 1950s, but it was reborn in 1953 after he won the Academy Award for Best Supporting Actor. He signed with Capitol Records and released several critically lauded albums (such as In the Wee Small Hours, Songs For Swingin' Lovers, Come Fly With Me, Only the Lonely and Nice 'n' Easy). Sinatra left Capitol to found his own record label, Reprise Records (finding success with albums such as Ring-A-Ding-Ding, Sinatra at the Sands and Francis Albert Sinatra & Antonio Carlos Jobim), toured internationally, and fraternized with the Rat Pack and President John F. Kennedy in the early 1960s. Sinatra turned fifty in 1965, recorded the retrospective September of My Years, and scored hits with "Strangers in the Night" and "My Way". Sinatra attempted to weather the changing tastes in popular music, but with dwindling album sales and after appearing in several poorly received films, he retired in 1971. Coming out of retirement in 1973, he recorded several albums, scoring a hit with "(Theme From) New York, New York", and toured both within the United States and internationally until a few years before his death in 1998.
Sinatra had three children; Nancy, Frank Jr., and Tina by his first wife Nancy Barbato. He married three more times, to the actresses Ava Gardner and Mia Farrow, and finally to Barbara Marx, to whom he remained married until his death.
Early life
Francis Albert Sinatra was born on December 12, 1915, at 415 Monroe Street in Hoboken, New Jersey. He was the only child of a quiet Sicilian fireman, Anthony Martin Sinatra (1894–1969), and a Genoan midwife, Democratic party ward boss, and abortionist, Natalie Dolly Garavanta (1896–1977). His parents had immigrated to the United States in 1895 and 1897 respectively.
Sinatra weighed 13½lb at birth, and appeared stillborn, but spluttered into life when placed under a cold tap. Due to his difficult birth, he was scarred permanently on his left earlobe, cheek, and neck, and suffered a perforated eardrum.
Sinatra's family was one of the wealthier in the neighbourhood, his parents having left Monroe Street when he was twelve and moved to the German-Irish quarter. Sinatra left school without graduating and worked for some time at the Jersey Observer newspaper, and as a riveter at the Tietjan and Lang shipyard.
Sinatra met Nancy Barbato at the age of fourteen, whom he would marry in 1939. It was in the early 1930s that Sinatra started singing in public, first at family parties, then at local social clubs. After watching Bing Crosby perform, he turned to Barbato and announced that he was going to become a singer, and told his parents later that evening. This caused tension between Sinatra and his parents, and he left home at the age of seventeen.
Early career
One of Sinatra's earliest paying gigs was at the Hoboken Union Club. In 1935, he got his first break when his mother persuaded a local singing group, The Three Flashes, to let him join. With Sinatra, the group became known as the Hoboken Four, and they sufficiently impressed Edward Bowes that they appeared on his show, Major Bowes Amateur Hour, and with a record 40,000 votes they won the first prize, a six month contract to perform on stage and radio across the United States.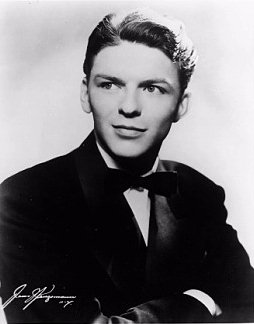 Frank Sinatra at the beginning of his musical career
Howard Frank Archives
Sinatra did not get on well with the rest of the group, left the Hoboken Four and returned home in late 1935. Continuing with local gigs, Sinatra was dejected, until his mother secured him a job as a singing waiter and MC at the Rustic Cabin in Englewood, New Jersey, for which he was paid $15 a week. The engagement enabled Sinatra to be heard across New York City on radio station WNEW. Sinatra was arrested on a 'morals charge' in 1938, after an ex-lover had accused him of a 'breach of promise'. The case was dismissed in court in January 1939, and within weeks Sinatra married Nancy Barbato.
On March 18, 1939, Sinatra made his first recording, of a song called "Our Love", with the Frank Mane band. In June, Louise Tobin, the wife of bandleader Harry James, heard Sinatra on a broadcast from the Rustic Cabin, and visited the Cabin the following night with her husband. James, whom Sinatra had been trying to contact with photos and letters, hired Sinatra on a one year contract of $75 a week, and suggested he change his name to Frankie Satin, which he refused.
Sinatra recorded some ten songs with James for the Brunswick and Columbia labels, and received his first notices in Metronome and Billboard magazines.
Growing dissatisfied with the James band, Sinatra was approached by Tommy Dorsey in November 1939, and formally joined Dorsey's band the following January.
In June, Sinatra proved a huge success at the nightclub of Manhattan's Astor Hotel, and performed there throughout the summer. In his first year with Dorsey Sinatra released more than forty songs, with "I'll Never Smile Again" topping the charts for twelve weeks in mid-July.
In the autumn of 1940, Sinatra appeared in his first film, Las Vegas Nights. In May 1941 Sinatra came top of the male singer polls in the Billboard and Downbeat magazines.
In September 1940, the deteriorating relationship between Sinatra and Tommy Dorsey's drummer, Buddy Rich came to a head when Rich was seriously assaulted in the street by two men. Sinatra then admitted to Rich that he had asked a favour of a "couple of Hoboken guys". Despite this, Sinatra and Rich would remain life long friends. Sinatra's relationship with Tommy Dorsey was also tenuous, and Sinatra recorded his first solo sessions without the Dorsey band in January 1942.
There has been much speculation about the circumstances under which Sinatra left Dorsey. Sinatra's contract guaranteed Dorsey a third of his income. Sinatra grew dissatisfied with this arrangement and the negative publicity generated by Sinatra's response brought Dorsey to the negotiating table. More than a decade later Dorsey claimed that he had been threatened by mobsters connected with Sinatra, and this version of events was closely referenced in The Godfather, in the anecdote Michael Corleone relates to his fiancée Kay Adams, about the singer Johnny Fontane. In reality, Sinatra's lawyer, who also represented the American Federation of Radio Artists threatened Dorsey with the cancellation of his NBC broadcasts, and Sinatra's contract was eventually bought out for $75,000.
His departure from the Dorsey Band was announced on stage at the Circle Theatre in Indianapolis on August 28, 1942.
Musically Sinatra cut 29 singles with Dorsey during 1941 and was named Male Vocalist of the Year by Billboard magazine that May.
His vast appeal to the "bobby soxers", as teenage girls of that time were called, revealed a whole new audience for popular music, which had been recorded mainly for adults up to that time. (The complete span of his career with Dorsey was released in the 1994 box set, The Song Is You.)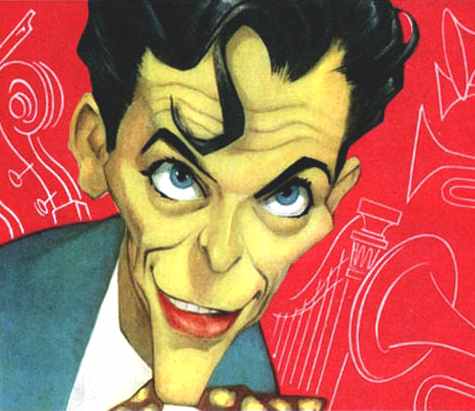 Frank Sinatra as caricatured by Sam Berman for NBC's 1947 promotional book
The Columbia Years and "The Voice"
In 1943, he signed with Columbia Records as a solo artist with initially great success, particularly during the musicians' recording strikes. Vocalists were not part of the musician union and were allowed to record during the ban by using a cappella vocal backing. Sinatra scored several hits during the strike, then enjoyed one of his biggest hits when the strike ended with "Saturday Night Is the Loneliest Night of the Week." He also starred on radio programs during this period and was widely considered the nation's second-most-popular singer, behind Bing Crosby, whose attendance/box office records at the New York Paramount he shattered in December 1942, when a two-week engagement was extended to eight. It was during these shows that the bobby soxers began to create a deafening roar, the likes of which had never been heard before, when Sinatra was on stage. "Sinatra-mania" was now, officially, in full swing as he landed no less than 23 top ten singles on Billboard between 1940 and early 1943 and became affectionately known as "The Voice".
In 1943, Sinatra made his debut at Madison Square Garden — in a benefit show for Greek War Relief — and caused a stir playing to a crowd of 10,000 at the Hollywood Bowl, a venue usually reserved for classical music and opera. The takings were so huge that the Bowl, in severe financial distress, was able to wipe all of its debt from the earnings.
That October, Songs by Sinatra premiered on CBS radio, and ran over the course of the next two years.
In 1944, Sinatra started his film career in earnest — after appearing in three pictures as the singer with the Dorsey Band in 1941/1942 — signing a seven-year contract with RKO and appearing in light musical vehicles — Step Lively, Higher and Higher, catered to appeal to teenage fans. Sinatra was soon noticed by Louis B. Mayer, who bought his contract from RKO and upped his salary from $25,000 to $130,000 per film under a $1.5 million contract with MGM.
When Sinatra returned to the Paramount in October 1944, 35,000 fans caused a near riot outside the venue. Dubbed "The Columbus Day Riot", it took the police several hours to defuse the situation. Sinatra was rapidly becoming one of the biggest stars in all of the entertainment business, with estimates suggesting that he had some 40 million fans in America. He returned to the Paramount the following November, again playing to ecstatic crowds, something that was more than a trend across the nation as Sinatra embarked on a cross-country tour over the spring and summer of 1946, playing at the Golden Gate Theatre in San Francisco, Chicago Stadium, Madison Square Garden and the Hollywood Bowl amongst other major venues.
The images of screaming and swooning young women fans in Sinatra's big-band years (anticipating similar antics for Elvis Presley and The Beatles), along with caricatures of Sinatra himself, were recurring themes in various contemporary pop culture media, such as Warner Bros. cartoons. 1945's Book Revue, for example, centers on Sinatra singing "It Had to Be You", with various women of classic literature (as well as an apparently male wolf) crying "Frankie!" and then passing out.
In 1945, Sinatra co-starred with Gene Kelly in Anchors Aweigh. A major success, this set the standard for subsequent Kelly/Sinatra pictures, such as Take Me Out to the Ball Game and On the Town, all of which were hugely popular with fans and critics alike. That same year, he was loaned out to RKO to star in a short film titled The House I Live In. Directed by Melvin LeRoy, this film on tolerance and racial equality earned a special Academy Award.
By 1946, Sinatra was performing 45 shows a week during some months. That year saw the release of his first concept album, The Voice of Frank Sinatra, and the debut of his own weekly radio show. On screen, he appeared at the finale of Till the Clouds Roll By, singing "Ol' Man River", and starred in the well-received It Happened in Brooklyn.
Frank Sinatra 1947
At the end of 1946, Sinatra was invited to Cuba during the week of the Havana Conference for a gala party, but he was not there as a conference attendee.
On April 13, 1947, Sinatra was at the Waldorf Astoria in New York to receive the Thomas Jefferson Award for Fighting Against Intolerance. October 13 was named "Frank Sinatra Day" in Hoboken, New Jersey, where Sinatra was presented with the key to the city by the Mayor and the chief of police.
The downside of fame for Sinatra was a series of public relations gaffes that tarnished his name and his image. Many saw him as a would-be thug, a womanizer and someone who wasn't averse to slapping around members of the press if they got on the wrong side of him. It was in reference to such incidents that Don Rickles, seeing Sinatra in the audience while he was performing at a nightclub, invited Sinatra to "Make yourself at home -- Hit somebody!" (as noted in Rickles' Book)
Of this first phase of Sinatra's career, it can be said that it anticipated virtually every phase of what, in the 1960s, would be called "The Youth Movement". His sudden — and for many his alarming — appeal to teenagers became a topic of journalistic and even sociological comment. Later musical idols would pass through the same stages of massive initial appeal, decline, and retrenchment, but few, however, would manage to attract as many new audiences as Sinatra. This became essential to any popular music career that aspired to longevity.
From November 13 to December 3, 1947, Sinatra was giving eight shows a day during a 17-day engagement at the Capitol Theatre in New York City. While there, he became involved in the fixed Jake LaMotta-Billy Fox boxing match held at Madison Square Garden on November 14, which caused his sponsorship of a youth football team that played only one game (in the first Pop Warner Santa Claus Bowl in Philadelphia) and lost. On December 29, 1947, Sinatra appeared with Kathryn Grayson and Gene Kelly on a Lux Radio presentation of Anchors Aweigh.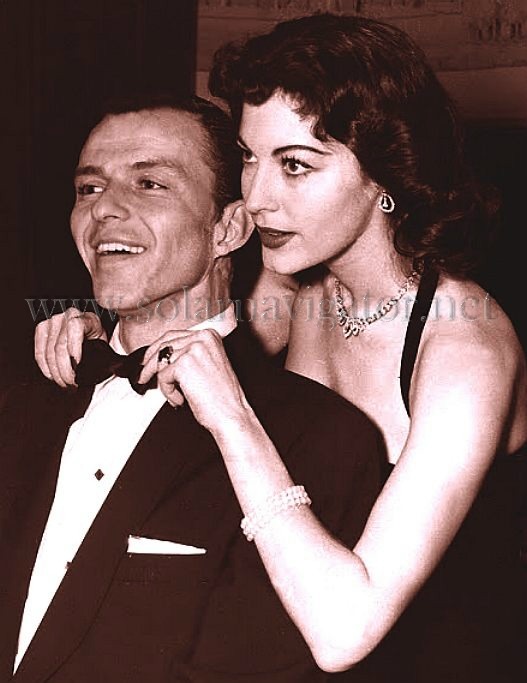 In 1948, Sinatra would act in two films, the critically panned The Kissing Bandit and in his first non-singing role as a priest in Miracle of the Bells. The latter fell foul of bad publicity when Sinatra was allegedly linked to Mafia boss Lucky Luciano, prompting his agent, George Evans to announce that his $100,000 fee was being donated to the Church. But the film was savaged by critics, and any hopes that Sinatra might emulate Bing Crosby's Oscar-winning role as a priest in Going My Way went up in smoke.
By the end of 1948, Sinatra himself felt that his career was stalling, something that was confirmed when he slipped to No. 4 on Down Beat's annual poll of most popular singers (following Billy Eckstine, Frankie Laine, and Bob Crosby). With record sales also slipping, Sinatra tried a new musical approach, recording a couple of gospel songs and succumbing to recording odd novelty tracks such as "The Hucklebuck" and "Bop! Goes My Heart". But Sinatra never abandoned quality material, and would still record brilliant interpretations of "Autumn in New York", "Body and Soul", "Laura" and numerous standards.
1949 saw a change for the better, as Frank once again teamed up with Gene Kelly to co-star in Take Me Out to the Ball Game. Directed by Busby Berkeley and with strong support from Jules Munshin, Betty Garrett and Esther Williams, Take Me Out to the Ball Game was well received critically and became a major commercial success, raking in $3.4 million in rentals and becoming the 11th highest earning film of the year. That same year, Sinatra would team up with Gene Kelly for a third time in On the Town. Hailed a classic of the genre, On the Town was groundbreaking for its location shooting — something unheard of at the time for a musical — in New York City. Jules Munshin and Betty Garrett would provide support yet again, as would Ann Miller, who appeared in several dance routines. By the end of 1949, On the Town would earn over $3 million, becoming the 17th biggest earning film of the year and earning a standing as one of the great musicals of Hollywood's Golden Era.
Early political activities
Sinatra frequently performed at Popular Front functions throughout the 1940s and was considered to be among its leading celebrity spokesmen. Many of the organizations under whose auspices he performed were identified as front organizations of the Communist Party USA by the House Un-American Activities Committee in the 1950s, though Sinatra was never brought before the Committee.
In 1948, Sinatra supported the candidacy of Henry Wallace.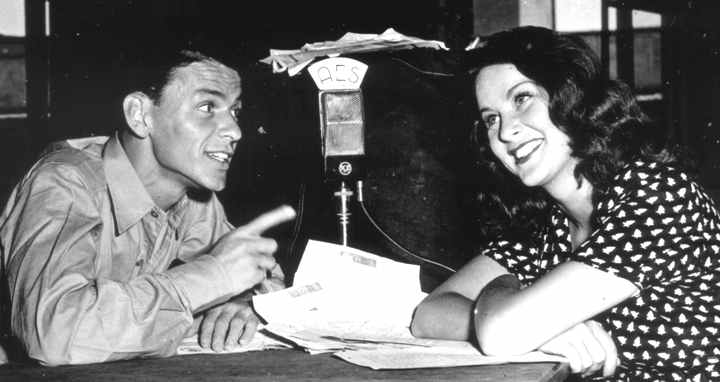 Sinatra being interviewed for American Forces Network during World War II
1950s
Ava, Vegas debut and Sinatra in decline
After two years' absence Sinatra returned to the concert stage on January 12, 1950, in Hartford, Connecticut. Takings of $18,267 over two nights were Sinatra's highest to date, but, under a hectic schedule over the ensuing years, Sinatra's voice suffered, resulting in him hemorrhaging his vocal cords on stage at the Copacabana on April 26, 1950.
From July 10 to 23, 1950, Sinatra performed to standing-room-only crowds at the London Palladium, Ava Gardner being in attendance during at least one of his shows. In August 1950, Sinatra played to ecstatic crowds in Atlantic City, NJ.
On October 7, 1950, The Frank Sinatra Show premiered on CBS television. This Saturday-night show was broadcast weekly from 9:00 p.m. to 10:00 p.m., leading to a radio series, also on CBS, called Meet Frank Sinatra. A second series of The Frank Sinatra Show premiered on October 1, 1952, but ratings were dwarfed by the likes of The Milton Berle Show.
Sinatra's career continued to decline as novelty tunes became popular with audiences, and as he moved into his mid-30s, his potential appeal to new teenage audiences declined. But, contrary to popular belief, Sinatra did have some hits during this time — "Birth of the Blues", "Goodnight Irene", "Castle Rock", "Bim Bam Baby", "Mama Will Bark" (a duet with early TV personality Dagmar) — and he continued to work on stage, TV, and radio.
In September 1951, Sinatra made his Las Vegas debut at the Desert Inn. A month later, a second series of the Frank Sinatra Show aired on CBS. On November 7, 1951, Sinatra married Ava Gardner. They had an extremely tempestuous relationship, and the ascent of Gardner's career seemed to coincide with the decline in Sinatra's career. They split up in 1953 and divorced in 1957.
By 1952, Sinatra was at his lowest ebb. Double Dynamite, a movie vehicle with Jane Russell and Groucho Marx, was a critical and commercial failure But he badly needed his $25,000 fee for (the film) Meet Danny Wilson to stop the bank from repossessing his home. Neither film proved popular, although in the latter Sinatra acquitted himself well as a nightclub singer under the thumb of the mob.
Between March 26 and April 8, 1952, Sinatra was back on stage at the Paramount Theater in New York, playing to a much smaller crowd than in the days of the rioting bobby soxers, while a British tour in 1953 — playing in Blackpool, Dundee, and Glasgow, among other places — was met with a middling response.
After several flops on record, screen, and stage, both Columbia and MCA dropped Sinatra in 1952.
| | |
| --- | --- |
| Frank Sinatra 1978 Caesars - Youtube | Frank Sinatra 1994 My Way - Youtube |
| Frank Sinatra & Dean Martin - Youtube | Frank Sinatra, Fly Me To The Moon - Youtube |
From Here to Eternity to Capitol Studios
The rebirth of Sinatra's career began when he played Pvt. Angelo Maggio in the eve-of-Pearl Harbor drama From Here to Eternity (1953), for which he won an Academy Award for Best Supporting Actor. This role and performance have become legendary, marking the turnaround in Sinatra's career, in which he went from being lost in a critical and commercial wilderness for several years to an Oscar-winning actor and, once again, one of the top recordings artists in the world.
In 1953, Sinatra signed with Capitol Records, where he worked with many of the finest musical arrangers of the era, most notably Nelson Riddle, Gordon Jenkins, and Billy May. Sinatra reinvented himself with a series of albums featuring darker emotional material, starting with In the Wee Small Hours (1953), and followed by Frank Sinatra Sings For Only The Lonely (1958), and Where Are You? (1957). He also developed a hipper, "swinging" persona, as heard on Swing Easy! (1954), Songs For Swingin' Lovers (1956), Come Fly With Me (1957).
Back on the big screen, Sinatra won rave reviews for a seething turn as an assassin determined to kill the President of the United States in the thriller Suddenly. "Young at Heart" — the song that could be considered as his "comeback" single — peaked on the Billboard charts at #2 and would become the title of the Sinatra/Doris Day remake of the film Four Daughters. By the end of the year, Billboard named "Young at Heart" Song of the Year, Swing Easy! (his second album for Capitol) was named Album of the Year and Sinatra was named "Top Male Vocalist" by Billboard, Down Beat and Metronome.
The following year Sinatra would win a starring role alongside Robert Mitchum and Olivia DeHavilland in the much anticipated screen adaptation of Morton Thompson's best-selling novel Not as a Stranger. Lighter fare would follow in the shape of The Tender Trap, a romantic musical with Debbie Reynolds, whilst despite failing to accrue the role of Sky Masterson, Sinatra co-starred with Marlon Brando in the hugely popular and successful Guys and Dolls, which was the highest grossing film of 1955.
Released in 1955, Sinatra's first 12" LP In the Wee Small Hours was also his first collaboration with Nelson Riddle. Hailed as a masterpiece by critics, In the Wee Small Hours would set the standard for future Sinatra albums and signaled a huge leap forward for the concept album. It spent a record 18 weeks at #2 on the Billboard album chart.
One of the most sensational films of its day was Otto Preminger's The Man with the Golden Arm (1955) and here, in the lead-role as reformed heroin addict Frankie Machine, Sinatra gave arguably his best and most widely acclaimed performance. Groundbreaking for its depiction of drug addition, bucking Hollywood's production codes and for a thrilling jazz score courtesy of Elmer Bernstein, The Man With the Golden Arm would prove popular at the box office whilst Sinatra was nominated for an Academy Award for Best Actor at the 29th Academy Awards.
It was during these years in Hollywood that Sinatra would associate with Humphrey Bogart's "Holmby Hills Rat Pack", a group of actors — including Lauren Bacall, David Niven and Judy Garland — who had grown dissatisfied with the studio system. It was Bogart himself who bestowed upon Sinatra the long-lasting nickname "The Chairman of the Board", and once commented that "If he could stay away from the broads and devote his time to being an actor, he'd be one of the best in the business."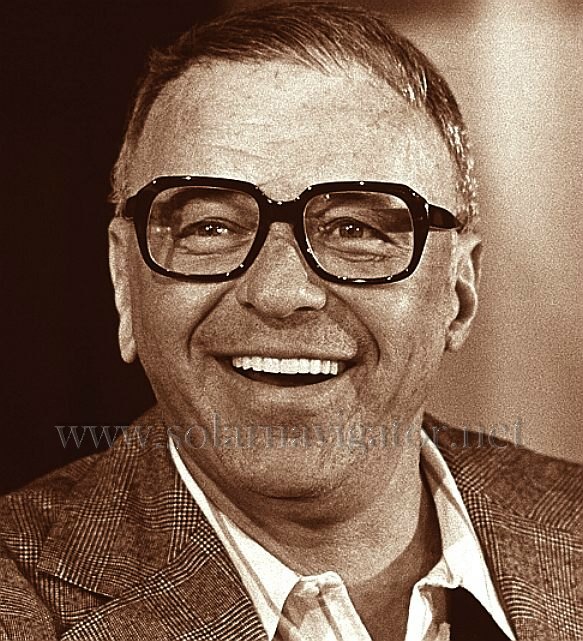 In 1955 Sinatra starred in Our Town, a one-off TV drama based on the play by Thornton Wilder. Co-starring Eva Marie Saint and Paul Newman, Our Town was broadcast in color live on NBC and was well received, garnering positive reviews, strong ratings and an Emmy Award for the song "Love and Marriage". Sinatra would complain, however, about the time taken to produce the show and stayed away from starring roles on TV until Contract on Cherry Street in 1977.
During this time Sinatra would also begin to explore several business ventures that would prove lucrative for him over the years. An acquisition of a percentage in the Sands Hotel in Las Vegas led him to performing exclusively there, whilst in 1956, he produced his first film, the psychological western Johnny Concho. The same year he co-starred with his boyhood idol, Bing Crosby, and Grace Kelly — in her final acting role — in the movie version of Cole Porter's High Society, which grossed over $13 million at the North American box office and became the 8th highest earning film of the year.
Despite a hectic schedule during the mid-1950s, which included the filming of five movies in 1955 alone, Sinatra found time to serve as the conductor of the first album to be recorded at the Capitol Records Tower in Los Angeles, Frank Sinatra Conducts Tone Poems of Color. A second collaboration with Nelson Riddle, Songs For Swingin' Lovers, was an undisputed triumph, expanding on what Swing Easy! had suggested and doing so with the same panache and style that made In the Wee Small Hours such a success. The first ever number one album in the UK, Songs for Swingin' Lovers featured several updates of Broadway and Tin Pan Alley standards recorded by a singer at the very top of his game. The highlight for many remains the astonishing "I've Got You Under My Skin" — a 56-bar masterpiece that burns and build to an exhilarating trombone solo spun round Sinatra's remarkable vocal performance.
In 1957 Sinatra gave one of his finest on-screen performances in The Joker Is Wild, a biopic of nightclub singer Joe E. Lewis, whose throat was cut by the mob, forcing him to find a new career as a stand-up comic. Sinatra starred with Rita Hayworth and — for a second time — Kim Novak in his next film Pal Joey. Based on the play by Richard Rogers and Lorenz Hart and once thought too risqué for Hollywood, critics hailed Pal Joey as definitive Sinatra vehicle which was written about extensively by Leonard Maltin for the 2002 CD box-set Frank Sinatra in Hollywood 1940-1964. Sinatra won the Golden Globe for Best Actor in a Musical or Comedy for his role as Joey Evans although this is one of the few post–From Here to Eternity movies in which Sinatra didn't top the bill. Here, he agreed to allow Rita Hayworth top billing, saying "It's ok to make it Hayworth/Sinatra/Novak. I don't mind being in the middle of that sandwich".
Come Fly With Me
Come Fly With Me (1958) took several years to come to fruition, but when Sinatra and Billy May finally collaborated on this travelogue-style concept album, the results were, typically, outstanding. A number one album for five weeks on Billboard, Come Fly With Me remains one of the defining Sinatra albums, his interpretations of the title track ("Come Fly With Me"), "Moonlight in Vermont", "Autumn in New York" and "It's Nice to Go Travelling" being some of his finest recordings of the era. The mood would change dramatically, however, for Sinatra's second album of 1958, Frank Sinatra Sings for Only the Lonely. A stark collection of introspective saloon songs and blues-tinged ballads, this album contained some of the most lauded recordings of Sinatra's career and in many ways could be considered the apex of the Sinatra/Riddle collaborations. Only the Lonely was a mammoth commercial success, peaking at #1 on Billboard's album chart during a 120-week stay, whilst cuts from this LP such as "Angel Eyes" and "One for My Baby (and One More for the Road)" would remains staples of Sinatra's concerts until the very end.
Sinatra would court further acclaim for his acting when he starred in Vincente Minnelli's highly revered small-town melodrama Some Came Running. Based on the novel by James Jones, this would be the first film in which Sinatra and Dean Martin acted together, whilst Shirley MacLaine — who was Oscar Nominated for her role here — would become a long-time friend of Sinatra. For the film Kings Go Forth, Boris Karloff served as Sinatra's acting coach. Co-starring Tony Curtis and Natalie Wood, this remains one of the few films set during the so-called "Champagne Campaign" in France at the end of World War II. A secondary plot of interracial romance was somewhat taboo for the time prompting Curtis to comment some time later that it was one of the most difficult roles of his career. Sinatra, himself, said that, despite his stance on racial intolerance, he "took the part as a performer, not a lecturer on racial problems."
In 1957 Sinatra signed a $3 million deal with ABC to star in the The Frank Sinatra Show. Many top stars of the day appeared as guests — Bob Hope, Bing Crosby, Dean Martin — but the public and critics failed to warm to an over-ambitious program. Sinatra's subsequent projects with ABC were a series of four specials broadcast over 1959 and 1960 sponsored by Timex.
In November 1957, the New York Times reckoned that Frank Sinatra's annual income was $4 million, whilst had proven himself to be the most consistent album-seller in the U.S, shifting, on average, 200,000 copies of each release.
In July 1958 Sinatra sang at a benefit in Monte Carlo. Princess Grace was in attendance and, on this night, Sinatra worked for the first time with Quincy Jones. Their working relationship would last until the 1980s, and their friendship until the end of Sinatra's life.
J.F.K.
By this time Sinatra had become close to the Kennedy family and was a friend and strong supporter of the soon-to-be President John F. Kennedy. Years later, Sinatra's youngest daughter Tina Sinatra stated that Sinatra and mafia figure Sam Giancana had helped Kennedy win a crucial primary election in 1960 by helping to deliver union votes. Sinatra is said to have introduced Kennedy to Judith Campbell, who had been a girlfriend of both Sinatra's and Giancana. Campbell allegedly began a relationship with Kennedy; eventually Attorney General Robert F. Kennedy became alarmed and told his brother to distance himself from Sinatra. On March 24, 1962, Kennedy and Sinatra's friendship officially ended after President Kennedy chose to stay at Bing Crosby's house instead of Frank's. This all soured Sinatra's relationship with the Kennedy family, including Peter Lawford (as explained in the above sentence's source), and the Democratic Party, and by the late 1960s Sinatra had joined with his "pally" Dean Martin and became a Republican and supporter of Richard Nixon, who became President in 1968. Sinatra would lose his Nevada casino license in 1963 when Giancana was seen in the Cal-Neva Lodge casino at the North Shore of Lake Tahoe, of which Sinatra was a part owner.
High Hopes
After the bleakness of the much lauded Frank Sinatra Sings for Only the Lonely Sinatra was back in the recording studio to cut a more buoyant album during December 1958. The result was the multi-Grammy Award winning album Come Dance With Me. A dozen-track swing-set that boasted a jaunty re-recording of an old Columbia favorite "Saturday Night" — although now, instead of friends coming to "call" Sinatra was singing about friends coming to ball — along with upbeat versions of "I Could Have Danced All Night", "Baubles, Bangles and Beads" and "Dancing in the Dark". A massive success, the album's title track would win Best Male Pop Vocal Performance at the 1960 Grammy Awards, whilst the album itself would be named Album of the Year — on Billboard, Come Dance With Me would peak at #2 during a 140-week chart-run... in the UK it would reach the same position during a 30-week stay.
In 1959 Sinatra would act in his third war film, Never So Few, based on the novel by Tom T. Chamales about U.S. Soldiers and guerrillas fighting the Japanese in Burma during World War II. Steve McQueen was hired after Sammy Davis, Jr. was dropped from the film after a falling out with Sinatra. Sinatra's last film of the decade would bring Frank Capra out of semi-retirement to direct what would be his penultimate film, A Hole In the Head.
On television, the first Frank Sinatra Timex Special was broadcast on ABC in October 1959. Featuring Mitzi Gaynor, Dean Martin and Bing Crosby, positive reviews and good ratings helped ABC capitalise on their investment in Sinatra. The second special, The Frank Sinatra Timex Special: An Afternoon With Frank Sinatra was set to be taped in the Palm Springs desert but heavy rainfall forced the show back onto a soundstage and a hasty script re-write. Guest stars on the show were Juliet Prowse, Peter Lawford, The Hi-Lo's and Ella Fitzgerald.
Between 1955 and 1959, Sinatra spent more weeks than anyone else on Billboard's album chart — 450 weeks in total — reaching the Top Ten no less than 14 times. Ten of his singles reached the Top Twenty on Billboard. In the UK. Sinatra was just as successful, reaching the album Top Ten 14 times between 1956 and 1959, scoring four Number Ones in the process. Songs For Swingin' Lovers (1956) proved so popular that its sales registered on the singles chart, becoming the only album to rank among the UK's Top Twenty singles as well as becoming the first UK Number One album on July 28, 1956.
1960s
Reprise
Sinatra would start the 1960s as he ended the 1950s, his first album of the decade, Nice 'n' Easy, topping Billboards album chart and winning critical plaudits en masse, this, despite Sinatra growing discontented at Capitol Records and having decided to form his own label, Reprise Records. His first album on the label, Ring-A-Ding-Ding (1961), was a major success peaking at #4 on Billboard and #8 in the UK. During this time, Sinatra was highly prolific on the album charts, placing 8 albums among Billboards Top Ten over the course of 1960 and 1961 alone, a feat repeated in the UK.
The Frank Sinatra Timex Show: Here's To The Ladies was a Valentine's Day special in February 1960 and featured an appearance by Eleanor Roosevelt, who recited the lyrics to "High Hopes" whilst Lena Horne sang with Sinatra and Juliet Prowse guest starred for a second time. Sinatra's fourth — and final — Timex special was broadcast the following March and secured massive viewing figures. Titled It's Nice to Go Travelling the show is more commonly known as Welcome Home Elvis having featured Elvis Presley on his first TV appearance in three years.
On May 29, 1960, Sinatra was in Tokyo to play his first shows in Japan, where he was extremely popular and would return several times over the coming decades, giving his final public performances at the Fukuoka Dome in 1994.
Sinatra's first [released] movie of the 1960s was the all-star vehicle Can-Can. Featuring Louis Jourdan, Maurice Chevalier, Shirley MacLaine and Juliet Prowse, the film was a major commercial success — especially after Soviet Premier Nikita Krushchev visited the set in September 1959, and lambasted the production as being an example of "western decadence" — whilst the accompanying album won the Grammy Award for Best Motion Picture Soundtrack at the 1960s awards.
Following hot on the heels of Can Can was Ocean's 11, the film that would become the definitive on-screen outing for "The Rat Pack". A major success commercially, if hardly an artistic triumph, Ocean's 11 was the ninth most successful film of 1960, with over $5.5 million taken in domestic rentals.
On January 27, 1961, Sinatra played a benefit show at Carnegie Hall for Martin Luther King, Jr. and would go on to play a major role in the desegregation of Nevada hotels and casinos in the 1960s. Sinatra led his fellow members of the Rat Pack and label-mates on Reprise in refusing to patronize hotels and casinos that wouldn't allow black singers to play live or wouldn't allow black patrons. Sinatra would often speak from the stage on desegregation.
Later in the year, he returned to Australia for a series of shows at Sydney Stadium. As a live performer, Sinatra was far traveled, and, in April 1962, he embarked on a self-financed world tour to raise money for various children's charities. Concerts in China, Israel, Greece, Italy, London, Los Angeles, Milan, Tel Aviv and Japan raised in excess of one million dollars for various benefits. In Japan, Sinatra was presented with the key to Tokyo, the first time this honour had been bestowed upon a non-Japanese civilian.
The only Sinatra picture released in 1961 was the disaster movie The Devil at Four O'Clock, directed by Mervyn LeRoy. Sinatra would co-star with Spencer Tracy, who said of Sinatra, "Nobody at 'Metro' (Metro-Goldwyn-Mayer) ever had the power that Sinatra has today."
In 1961 Sinatra would record a salute to former boss Tommy Dorsey in the form of the album I Remember Tommy. Here, Sinatra revisited several songs that he made standards with the Dorsey Band during the 1940s, with Sy Oliver providing new arrangements that were in tune with where Sinatra was musically at this time, but harked back to his heyday with Dorsey. With over 200,000 advance orders, I Remember Tommy would peak at #3 on Billboard.
Over September 11 and 12, 1961, Sinatra recorded his final songs for Capitol Records. Quite aptly, these recordings were arranged by Sinatra's former Columbia Records arranger Axel Stordahl. Harking to the past before moving forward, the title of the album was Point of No Return — recordings of Noel Coward's "I'll See You Again" and Eubie Blake's "Memories of You" brought out the best in both Sinatra and Stordahl, whilst re-recordings of "I'll Be Seeing You" and "These Foolish Things (Remind Me Of You)" referenced Sinatra's halcyon days at Columbia on an album that peaked at #19 on Billboard's album chart.
The Reprise Musical Repertory Theatre
In 1962, Sinatra and Count Basie collaborated for the album Sinatra-Basie. This popular and successful release would prompt them to rejoin two years later for a follow-up It Might As Well Be Swing, which was arranged by Quincy Jones. One of Sinatra's more ambitious albums from the mid-1960s was The Concert Sinatra, which was recorded with a 73-piece symphony orchestra on 35mm tape. Arguably the most lavish album of his career, The Concert Sinatra wasn't a live recording, but a studio album that found Sinatra recording five Rogers and Hammerstein and two Rogers and Hart compositions among the eight cuts, all of which were arranged by Nelson Riddle. On the album sleeve, it was suggested that this album was a "new achievement of artistic purity and control." It peaked at #6 on Billboard's album chart and #8 in the UK.
As Reprise Records flourished and Sinatra's artistic vision widened further, not to mention his commercial success remaining at a peak without falter for almost a decade solid by this time, he embarked upon a project that would boast the talent of the record label he started and owned: The Reprise Musical Repertory Theatre. Produced by Sinatra himself, complete scores from four lauded Broadway musicals were commissioned and a wealth of talent established to record. Wielding the baton was veteran Hollywood conductor Morriss Stoloff and the arrangements done by Sinatra stalwarts Billy May and Nelson Riddle. Sinatra, featured only when and where appropriate, sang alongside Dean Martin, Debbie Reynolds, The McGuire Sisters, Jo Stafford, Clark Dennis, Rosemary Clooney, Sammy Davis, Jr., Dinah Shore and Bing Crosby on scores from Kiss Me, Kate, Finian's Rainbow, South Pacific and Guys and Dolls, the latter featuring Sinatra's classic recording of "Luck Be a Lady".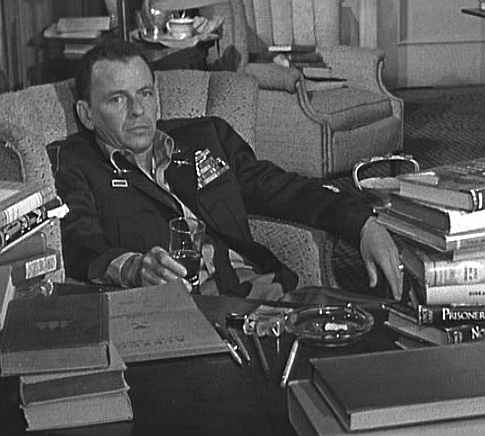 Frank Sinatra as Maj. Bennett Marco in The Manchurian Candidate 1962
The Manchurian Candidate
In 1962, Sinatra resumed his strong film work in John Frankenheimer's classic thriller The Manchurian Candidate. Here, Sinatra gave one of his finest acting performances, playing the disturbed Major Bennett Marco, whose recurring nightmares about events during the Korean War lead him on a quest to find the meaning behind what's going on in his mind. Widely hailed as a masterpiece, The Manchurian Candidate featured career-best performances from both Laurence Harvey and Angela Lansbury, in a film with dark comic undertones, shades of noir and a cutting satirical edge that made it one of the American Film Institute's 100 Greatest Films. But this was a film that struggled to make it to the screen, its complex plot and themes of cold war paranoia, spies and presidential assassination was strong enough to leave the head of United Artists, Arthur Krim, perplexed about its content and what the public reaction would be. Sinatra, who had a distribution deal with UA, personally approached John F. Kennedy to ask approval of its production. Kennedy, a fan of the novel on which the film was based, eagerly agreed that the film should be made. Sinatra would later comment on "A wonderful, wonderful experience of my life... It only happens once in a performer's life. Once."
Directorial debut and Sinatra at the Sands
In 1963, Sinatra hosted the Academy Awards ceremony, whilst returning to the big screen in the first filmed adaptation of a Neil Simon play, Come Blow Your Horn, which was a massive success, grossing almost $13 million in America alone and garnering Sinatra a Golden Globe nomination in the process. Sinatra also worked briefly with John Huston and a host of stars such as Robert Mitchum, Tony Curtis, Burt Lancaster, Kirk Douglas and George C. Scott in the cameo-laden mystery-thriller The List of Adrian Messenger. For a few minutes' screen-time under disguise Sinatra was paid $75,000.
Released in 1963 was the LP Sinatra's Sinatra, an album that consisted of remakes of songs recorded at Columbia and Capitol during the 1940s and 1950s. This was an attempt by Sinatra to offer current versions of the same songs on his own label, where it was hoped this album would sell in spite of the previous versions. The end result was positive, with charming updates of "Nancy (With the Laughing Face)" and a gently swinging version of "In the Wee Small Hours". Sinatra's Sinatra reached #9 on Billboard and on the UK album chart.
A reunion with the Rat Pack in Robert Aldrich's 4 For Texas also proved lucrative, but this was the Clan's penultimate on-screen outing; their final (full) picture together came the following year in the shape of a prohibition-era take on the legend of Robin Hood, Robin and the Seven Hoods. Complete with a grade-A cast, including Peter Falk, Dean Martin, Sammy Davis, Jr., Bing Crosby and an un-billed cameo by Edward G. Robinson, Robin and the Seven Hoods earned respectable reviews and a box office rentals of $4.5 million.
In 1965, Sinatra made his directorial debut with the anti-war film None But The Brave. This, the first Japanese/American co-production (Warner Bros./Toho Studios) opened to good reviews and good box office in both America and Japan. Von Ryan's Express [1965] was more action-based — almost like the Saturday morning adventure serials of the 1940s and 1950s — teaming Sinatra up with Trevor Howard in a thrilling escapade that became a major box office success, grossing $17 million and fueling Oscar-buzz on Sinatra's part. The box office success of Von Ryan's Express was a huge relief to 20th Century Fox who, after the expensive failure of Cleopatra were still reeling financially. A great investment was made in Von Ryan's Express, a massive prison set being built at Fox Studios to prove the company were still willing and able to invest in large-scale pictures.
Sinatra's first live album, Sinatra at the Sands, was recorded during January and February 1966 at the Sands Hotel and Casino in Las Vegas. Backed by the Count Basie Band, with Quincy Jones serving as arranger, Sinatra at the Sands was released in August 1966, reaching #7 in the UK and #9 on Billboard.
Sinatra at 50: September of My Years
In June 1965, Sinatra, along with Sammy Davis, Jr. and Dean Martin, played live in St. Louis to benefit Dismas House. The concert was beamed live via satellite to numerous movie theaters across America. Released in August 1965 was the Grammy Award–winning album of the year September of My Years, whilst a career anthology A Man and His Music followed in November, itself winning Album of the Year at the Grammys in 1966. In 1965, the compilations Sinatra '65: The Singer Today and My Kind of Broadway were also released, whilst the TV special Sinatra: A Man and His Music garnered both an Emmy award and a Peabody Award. On July 24, Sinatra headlined the Newport Jazz Festival, playing to a standing-room-only audience.
In early 1966 the album Moonlight Sinatra appeared, followed in the spring by That's Life. Both the single and album would achieve considerable success in the US — both were Top Ten hits on Billboard's pop charts — before "Strangers in the Night" went on to top the Billboard and UK pop singles charts on its way to winning the award for Record of the Year at the Grammys. The album of the same name also topped the Billboard chart and reached number 4 in the UK.
On the big screen, Sinatra, along with John Wayne and Yul Brynner would appear in cameos roles in Cast a Giant Shadow (1966), a Kirk Douglas–starring biopic on American general Mickey Marcus who fought with the Israeli army in 1948.
Sinatra would start 1967 with a series of recording sessions with the highly revered Brazilian singer/songwriter Antonio Carlos Jobim. Hailed as one of the finest moments in his career, the album, Francis Albert Sinatra & Antonio Carlos Jobim, would reap critical plaudits before charting in March. Later in the year a duet with daughter Nancy, "Somethin' Stupid", topped the Billboard pop and UK singles charts. In December, Sinatra collaborated with Duke Ellington on the album Francis A. & Edward K.
In 1967 Sinatra was also in London and war-torn Berlin to film scenes for the Sidney J. Furie-directed film, The Naked Runner. Distracted by his plans to marry Mia Farrow, Sinatra left the production early, failing to fully complete his final scenes. Despite mixed reviews, The Naked Runner was a box office success, something that Sinatra needed after Marriage on the Rocks (1965) and Assault on a Queen (1967) flopped with critics and the public alike. The latter's only highlight was its musical score, which was provided by Duke Ellington.
In 1967, Gordon Douglas — who had directed the films Young At Heart (1954) and Robin and the Seven Hoods (1964) — was back working with Sinatra on the film Tony Rome. Sinatra, playing a wisecracking private detective (a 'pre-cursor' to the TV series/role of 'Magnum, P.I.', for which Sinatra was considered), secured good box office in a hardboiled tale of murder and corruption. A sequel, Lady In Cement (1968), was less successful, but still a hit. Sinatra was also on more serious form in The Detective, a bleak policier that dealt with, for its time, taboo subjects. A major commercial success in America — the 20th biggest earner for 1968 with $6.5 million taken in rentals — The Detective was billed as being "An adult movie with adult themes", in which Sinatra gave one of his most intense and dedicated acting performances of the decade.
Back on the small-screen, Sinatra would once again work with Antonio Carlos Jobim and also Ella Fitzgerald on the TV special A Man and His Music + Ella + Jobim. This would be his third TV special in as many years, and a fourth in 1968 — Francis Albert Sinatra Does His Thing — paired him up with Diahann Carroll and The Fifth Dimension hamming it with Sinatra on board as The Sixth Dimension.
George Harrison visited Sinatra in the recording studio when he was cutting tracks for his second album of 1968, the folk-inspired Cycles. Featuring songs by Joni Mitchell ("Both Sides Now"), Gayle Caldwell ("Wandering"), John Hartford ("Gentle on My Mind") and Jimmy Webb ("By the Time I Get to Phoenix") Cycles peaked at #18 on Billboard, whilst the title track reached #23 on the Hot 100 and #2 on Billboard's Easy Listening chart.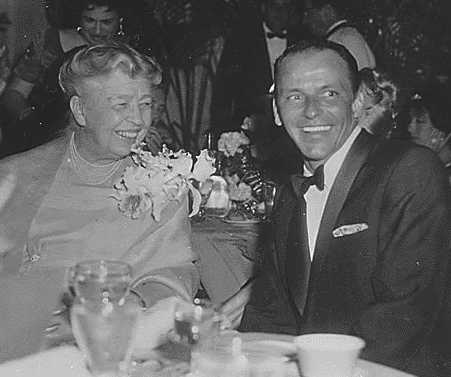 Sinatra, pictured here with Eleanor Roosevelt in 1960,
was an ardent supporter of the Democratic Party until 1968
"My Way"
Sinatra's two most recent albums had followed an experimental vein, in keeping with his flirtation with contemporary styles of popular music. A Man Alone (1969) had Sinatra singing the songs of Rod McKuen, and was a moderate commercial success, peaking at #30 on Billboard and reaching the UK top 20. Watertown (1970) was one of Sinatra's most acclaimed concept albums, but was all but ignored by the public in commercial terms. Selling a mere 30,000 copies, and reaching a peak chart position of 101, its failure put an end to plans of a television special based on the album.
On August 16, 1969, at the Houston Astrodome, Sinatra headlined an all-star tribute to the astronauts of Apollo 11, whilst his latest TV special — simply titled Sinatra — found him on typically fine form and offering some self-deprecation in the form of clips of his "worst" acting performances. Back in Vegas, after an extended run at Caesar's Palace during May, Sinatra would play at the same venue the same night Nancy Sinatra played at the Hilton and Frank Sinatra, Jr. played at the Frontier. The press dubbed this "The Night of 1000 Sinatras".
With Sinatra in mind, singer-songwriter Paul Anka wrote the song "My Way" inspired from the French "Comme d'habitude"(Literally "As Usual"), composed by Claude François and Jacques Revaux. "My Way" would, perhaps, become more identified with him than any other over his seven decades as a singer. Hailed as a fitting testament to a singer who had indeed done it his way, "My Way" became instantly recognized as a signature of some status and was soon on its way to a peak position of #27 on Billboard's Hot 100. In the U.K. "My Way" was an immense success, spending a record 124 weeks on the singles chart, whilst the album of the same name peaked at #2 during a 51-week stay. On Billboard, the album would peak at #11.
On November 20, 1969 Sinatra hosted a tribute to Jack L. Warner.
The Christmas album The Sinatra Family Wish You a Merry Christmas peaked at #3 over the holiday season, this being Sinatra's first Top Ten album on Billboard since That's Life in 1967, and his 21st Top Ten album of the decade. By the end of the 1960s, Sinatra had spent 1311 weeks on Billboard's album chart — second only to Johnny Mathis' 1544 weeks.
1970s
Testimony on organized crime and support for Ronald Reagan
On February 27, 1970 Sinatra sang at The White House as part of a tribute to senator Everett Dirksen. Over the summer Sinatra supported a Republican candidate for the first time, as he declared for Ronald Reagan in his race for the Governorship of California. Sinatra was also good friends with Vice-President Spiro Agnew. Sinatra said he agreed with the Republican Party on most positions, except that of abortion.
Sinatra's first movie of the decade, Dirty Dingus Magee was released in 1970; it was to be his last film for seven years.
According to Nancy Sinatra in her book Sinatra: An American Legend, Sinatra needed to do something lighter after the death of his father, Marty in January 1969. During his father's final days and over the weeks after his death, he raised more than $800,000 to start the Martin Anthony Sinatra Medical Education Centre next to the Palm Springs Desert Hospital.
In a secret session at midnight on February 17, 1970, Sinatra testified in front of the New Jersey State Commission on organized crime. Sinatra's appearance had come amid much acrimony. Sinatra declined to answer a subpoena, and subsequently sued the federal court, claiming that his subpoena was illegal. Sinatra's suit was dismissed, and he appealed all the way to the Supreme Court, who at four votes to three found against him.
On May 30, at the request of Danny Thomas Sinatra performed at 'The Shower of Stars' charity event for St. Jude Children's Research Hospital at the Mid-South Coliseum in Memphis, Tennessee.
In November 1970, Sinatra performed in London's Royal Festival Hall with the Count Basie orchestra, in a charity benefit for the National Society for the Prevention of Cruelty to Children. The shows were taped for a BBC special, Sinatra: In Concert at The Royal Festival Hall. Sinatra later said of this concert "I have a funny feeling that those two nights could have been my finest hour really. It went so well; it was so thrilling and exciting".
At the March 1971 fight between Muhammad Ali and Joe Frazier at Madison Square Garden (a.k.a. 'The Fight of The Century'), Sinatra was positioned ringside, taking photographs for a Life magazine feature on the fight.
March also saw the release of Sinatra & Company, an album that stalled at #93 on Billboard but peaked inside the Top Ten in the UK at #9.
In April 1971, Sinatra was awarded his third Academy Award, the Jean Hersholt Humanitarian Award, for his humanitarian and charitable efforts.
Retirement
On 12 June 1971 — at a concert in Hollywood to raise money for the Motion Picture and TV Relief Fund — at the age of 55, Sinatra announced that he was retiring, bringing to an end his 36-year career in show business. Closing with the song "Angel Eyes", Sinatra exited the stage on the line "'scuse me while I disappear", not returning for an encore.
In 1972 Sinatra hosted a Sunday night television broadcast introducing the first home video game system, the Magnavox Odyssey. He was the first celebrity to promote a video game console
After a lifetime of supporting Democratic presidential candidates, Sinatra supported Richard Nixon for re-election in the 1972 U.S. presidential election. In 1973, Spiro Agnew resigned the vice presidency, amid charges of bribery, extortion and tax fraud; Sinatra helped Agnew pay some of his legal bills that he faced after his exit from office.
During his years in retirement, Sinatra would still occasionally perform for various charities, whilst, on November 1, 1972, he was presented with the Lifetime Achievement Award from the Screen Actors Guild. In March 1973 he was named Man of the Year by the March of Dimes and on May 26, 1973 was named Entertainer of the Century by the Songwriters of America.
Ol' Blue Eyes Is Back
In 1973 — after receiving 30,000 requests asking him to at least record one final album — Sinatra came out of retirement with a television special and album, both entitled Ol' Blue Eyes Is Back. The album, arranged by Gordon Jenkins and Don Costa, was a great success, reaching number 13 on Billboard and number 12 in the UK. The TV special was highlighted by a dramatic reading of "Send in the Clowns" and a song and dance sequence with former co-star Gene Kelly.
In January 1974, Sinatra returned to Las Vegas, performing at Caesar's Palace. This, despite vowing in 1970 never to play Caesar's Palace again, after the manager of Caesar's, Sanford Waterman, had pulled a gun on him during a heated argument. With Waterman having been recently sacked, the door was open for Sinatra to return, and so hyped and highly anticipated were his shows that Elvis Presley's opening night at MGM's International was postponed because it clashed with Sinatra's show.
On March 13, 1974, Sinatra hosted the American Film Institute's tribute to James Cagney. The following month, he played at Carnegie Hall for the first time since 1963, in a series of benefit shows for the Variety Clubs of America. At $150 a head, the money raised from one show tallied $250,000. In May, Sinatra became a grandfather, when Nancy Sinatra gave birth to a daughter.
In May 1974 Sinatra co-hosted the film That's Entertainment. Sinatra wasn't involved in the sequel, That's Entertainment, Part II, but several of his films were represented in a segment dedicated to him.
From June 4 to 17, 1974, Sinatra toured the Far East, playing three shows in Tokyo and one concert aboard the USS Midway at the Yokosuka Naval Base. After playing in Japan Sinatra was set to perform a series of shows in Australia, however, he caused an uproar by describing journalists there — who were aggressively pursuing his every move and pushing for a press conference — as "fags", "pimps", and "whores." Australian unions representing transport workers, waiters, and journalists all went on strike, demanding that Sinatra apologize for his remarks. Sinatra instead insisted that the journalists apologize for "fifteen years of abuse I have taken from the world press." The future Prime Minister of Australia, Bob Hawke, then a union leader, also insisted that Sinatra apologize, and a settlement was eventually reached, to the apparent satisfaction of both parties, with Sinatra's final show of his Australian tour being televised to the nation. A film based on this episode, called The Night We Called It a Day, starred Dennis Hopper as Sinatra and was released in 2003. Some years later, when Sinatra returned to Australia to play live, he gave a press conference during which he joked about the happenings of '74 and posed for photographs with journalists.
The album Some Nice Things I've Missed was released in 1977, stalling at #48 on Billboard but faring slightly better in the UK reaching #30.
The Main Event - Live
In October 1974, Sinatra appeared at New York City's Madison Square Garden, in a televised concert that was later released as an album under the title The Main Event – Live. Backing him was bandleader Woody Herman and the Young Thundering Herd, who accompanied Sinatra on a European tour later that month. The TV special would garner mostly positive reviews whilst the album — actually culled from various shows during his comeback tour — was only a moderate success, peaking at #37 on Billboard and #30 in the UK.
Sinatra was one of the presenters at the 47th Academy Awards ceremony, and the Academy Award for Documentary Feature went to Hearts and Minds, produced by Peter Davis and Bert Schneider. Schneider's congratulatory telegram was read by the head of the Vietcong delegation to the Paris Peace Accords, and Sinatra read a disclaimer, saying that the Academy was not responsible for any political remarks made on the program. Who composed the disclaimer is still a matter of controversy, with Sinatra claiming that he was made to read it by his fellow presenter Bob Hope and the Academy Awards producer, Howard W. Koch, and Schneider claiming that it was Sinatra's point of view.
On February 9, 1975 Sinatra served as host at the AFI tribute to Orson Welles.
In 1975 Sinatra embarked on his first world tour in 13 years, including Vienna and Paris. The tour proved so popular that he took out an advertisement in the Los Angeles Times stating: "It Was a Very Good Year. Countries 8, cities 30, attendance 483,261, performances 140, gross $7,817,473." In August 1975, Sinatra co-headlined with John Denver at Harrah's Lake Tahoe. An unprecedented 672,412 requests were made for tickets. In November 1975, he headlined at the London Palladium, where he had made his European debut in 1950. Some 350,000 requests were made for tickets. At the close of the year, Sinatra performed in front of 20,000 fans at the Chicago Stadium.
Marriage to Barbara Marx, death of his mother
On March 29, 1976 Sinatra was the "Friend" on John Denver's television special for ABC, John Denver and Friend. Then, on April 11 Sinatra performed at the Westchester Premier Theater, after which he posed for the now infamous photograph with several organized crime figures, including Jimmy Fratianno and Carlo Gambino.
On May 1, 1976 Sinatra was back on the road, and over ten nights would tour with Count Basie and his orchestra with their final show of the tour being in Nashville at The Grand Old Opry.
In July 1976, Sinatra married long-time girlfriend Barbara Marx, the former wife of Zeppo Marx. It was Sinatra's fourth marriage, and they remained married for the rest of Sinatra's life.
Sinatra's performance at Jerry Lewis's annual telethon for muscular dystrophy provided a surprise for host Jerry Lewis when Sinatra brought onto the stage Dean Martin to reunite Martin and Lewis after not having spoken to each other for 20 years.
On January 6, 1977, Sinatra's mother, Dolly, was killed in a plane crash on the San Gorgonio Mountain in Southern California. The death of his mother had a profound effect on Sinatra, who returned to the Catholicism of his youth, taking instruction, and remarrying Barbara Sinatra in the Catholic Church, which required the annulment of his marriage to his first wife, Nancy Barbato.
Later that year Sinatra produced and starred in his first television movie, Contract On Cherry Street. Sinatra committed two months to location shooting in and around New York City for a near-three hour film that would be broadcast over two nights and trumpeted as a major event during a time when the television movie becoming increasingly popular. "Aces to this fine thriller" commented Leonard Maltin.
In 1979, in front of the Pyramids in Egypt, Sinatra performed for Anwar Sadat, back in Las Vegas, whilst celebrating his 40 years in show business and his 64th birthday, he was awarded the Grammy Trustees Award during a party at Caesar's Palace.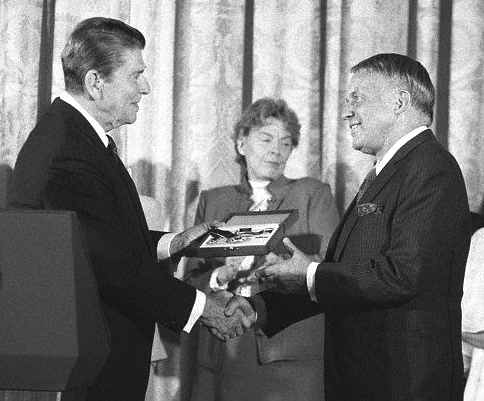 Sinatra is awarded the Presidential Medal of Freedom
by President Ronald Reagan
1980s
Reagan presidency, Nevada gaming license, Rio concert
In the 1980 U.S. presidential election, Sinatra supported Ronald Reagan, and donated $4 million to Reagan's campaign. Sinatra said he supported Reagan as he was "the proper man to be the President of the United States…it's so screwed up now, we need someone to straighten it out". Reagan's victory gave Sinatra his closest relationship with the White House since the early 1960s, as a result of which Sinatra arranged Reagan's Presidential gala, as he had done for John F. Kennedy, some 20 years previously.
In 1980, Sinatra also decided to apply for a Nevada Gaming License, with President Reagan submitted as one of his references. In February 1981, Sinatra was quizzed by the Nevada Gaming Control Board about his relationships with Mafia figures, and his 50 percent ownership of the Cal-Neva lodge. The board eventually voted four to one to reinstate Sinatra's gaming license.
Between January 22 and January 25, Sinatra played to frenzied crowds at the Rio Palace in Rio de Janeiro. Still in Rio, on January 26 he played to a then world-record crowd of 175,000 at the Estádio do Maracanã. In June he returned to Carnegie Hall for a two-week long engagement. Tickets sold out in a single day, breaking all previous box office records at the 90-year-old venue.
Trilogy: Past, Present and Future
In 1980, Sinatra's first album for six years was released, Trilogy: Past Present Future, a highly ambitious triple album that found Sinatra recording songs from the past (pre-rock era) and present (rock era and contemporary) that he had overlooked during his career, whilst 'The Future' was a free-form suite of new songs linked a la musical theater by a theme, in this case, Sinatra pondering over the future. The album garnered six Grammy nominations — winning for best liner notes — and peaked at a more than respectable number 17 on Billboard's album chart, whilst spawning yet another song that would become a signature tune, "Theme from New York, New York" as well as Sinatra's much lauded (second) recording of George Harrison's "Something".
The following year, Sinatra built on the success of Trilogy with She Shot Me Down, an album that revisited the dark tone of his Capitol years, and was praised by critics as a vintage late-period Sinatra. Sinatra would comment himself that it was "A complete saloon album... tear-jerkers and cry-in-your-beer kind of things".
In 1980 Sinatra also returned to acting, playing a troubled New York City policeman in The First Deadly Sin, a film that, in tone, echoed the bleakly introspective She Shot Me Down. Commercially, it was not a major success, but Sinatra, excited about what turned out to be his final starring role, once again garnered praise for his acting. Roger Ebert said of the film that "This is a new performance, built from the ground up".
Sinatra was embroiled in controversy in 1981 when he worked a ten-day engagement for $2 million in Sun City, South Africa. He was criticized for the trip by Jesse Jackson, and the United Nations special committee on Apartheid condemned Sinatra as a collaborator in Apartheid.
Kennedy Center Honors, Golden Nugget incident
In 1982, Frank returned to the recording studio as a conductor, for Sylvia Syms' album Syms by Sinatra. Sinatra suffered the deaths of several people close to him in the 1980s, losing Buddy Rich in 1987, and Don Costa and Harry James in 1983. Sinatra delivered the eulogy at Joe Louis' 1981 funeral, and paid for his medical bills during his final illness.
In 1983 Sinatra was selected as one of the five Kennedy Center Honors, alongside Katharine Dunham, Jimmy Stewart, Elia Kazan and Virgil Thomson. Quoting Henry James in honoring Sinatra, Reagan said that "art was the shadow of humanity", and said that Sinatra had "spent his life casting a magnificent and powerful shadow".
Shortly after the Kennedy Center Honors, Sinatra and Dean Martin were involved in an altercation at the Golden Nugget casino in Atlantic City. Rather than accept a deal from the sealed plastic box, Sinatra told a blackjack dealer to deal by hand, which was prohibited under New Jersey state law. Sinatra was eventually accommodated, and the New Jersey Casino Control Commission fined the Golden Nugget $25,000, and suspended four employees following the incident.
Sinatra's appearance on the big screen alongside his fellow Rat Packers in 1983's Cannonball Run II would be his last with "The Clan."
Return to Hoboken, L.A. Is My Lady, His Way
In 1984, for the first time in decades, Sinatra publicly returned to his birthplace in Hoboken, New Jersey, bringing President Reagan with him, who was in the midst of campaigning for the 1984 U.S. presidential election. Reagan had made Sinatra a fund-raising ambassador as part of the Republicans 'Victory 84' get-the-vote-out-drive.
Earlier that year, Sinatra had worked with Quincy Jones for the first time in nearly two decades on the album L.A. Is My Lady. Well received critically, L.A. Is My Lady came after an album of duets with Lena Horne, instigated by Jones, was abandoned after Horne developed vocal problems and Sinatra, committed to other engagements, could not wait to record.
At the 56th Academy Awards Sinatra presented the Jean Hersholt Humanitarian Award to David L. Wolper.
From September 17 to 22, 1984, Sinatra played six sold-out concerts at the Royal Albert Hall in London.
In October 1984 Sinatra returned to Vienna to perform at a charity concert with Buddy Rich. Sinatra paid for the concert's expenses himself and was rewarded with Austria's highest order for artists and was honoured by Austria's cultural minister.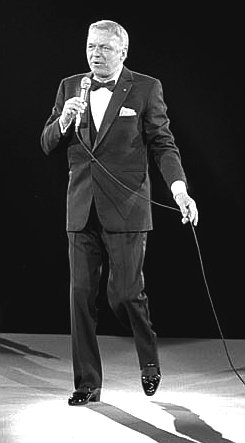 Frank Sinatra performing in 1985
The following year, on May 23, 1985, Sinatra received the Presidential Medal of Freedom, and later that day was awarded an honorary Doctor of Engineering degree from the Stevens Institute of Technology in Hoboken, despite the protests of the student body.
In 1986, investigative journalist Kitty Kelley published a biography of Sinatra entitled His Way. Sinatra had been to court in 1983 to try to prevent it from being published, according to Kelley, seeking "$2 million in punitive damages from me for presuming to write about him without his authorization". He also accused her of allegedly misrepresenting herself as his authorized biographer. He later withdrew his lawsuit amid much publicity and the book went on to become #1 on the New York Times best seller list and was a bestseller not only in the US but also in England, Canada, and Australia.
On October 30, 1986, Sinatra re-recorded "Mack the Knife", feeling he could better the version recorded during the L.A. Is My Lady sessions in 1984.
In February 1987 Sinatra guest starred in an episode of Magnum, P.I. titled "Laura". Playing a retired detective on a search for his granddaughter's killer, Sinatra would appear on the cover of TV Guide and win good notice for his performance in the highest-rated Magnum P.I. episode ever. This was Sinatra's last acting role, although he was approached by Francis Ford Coppola to play Don Altobello in The Godfather: Part III. Sinatra declined, not wanting to commit himself to a three-month shoot. In a curious turn of fate, Eli Wallach, who Sinatra replaced in the role of Angelo Maggio in From Here to Eternity, got the role.
Sinatra would still return to the big screen, however, when after being out of circulation for 25 years, The Manchurian Candidate was theatrically re-released in 1987. By the end of the decade, Suddenly, which had been pulled from distribution by Sinatra after the assassination of John F. Kennedy, was finding its way onto home video and being discovered by a new audience.
1990s
75th birthday and Duets projects
1990 saw Sinatra celebrate his 75th birthday with a national tour, and he was awarded the second "Ella Award" by the Los Angeles–based Society of Singers. At the award ceremony, he performed for the final time with Ella Fitzgerald.
In August, Sinatra was involved in a controversial verbal exchange with Sinéad O'Connor, as he promised to "kick her ass" after his dismay at her apparent disrespect shown toward the American national anthem.
In December, as part of Sinatra's birthday celebrations, Patrick Pasculli, the Mayor of Hoboken, New Jersey, made a proclamation in his honor, declaring that "no other vocalist in history has sung, swung and crooned and serenaded into the hearts of the young and old... as this consummate artist from Hoboken". The same month Sinatra would give the first show of his Diamond Jubilee Tour at the Meadowlands Arena in East Rutherford, New Jersey.
The following year saw Sinatra embark on a hectic European tour of engagements — accompanied by Steve Lawrence and Eydie Gorme — to mark his 60 years in show business. After the deaths of Ava Gardner and Sammy Davis, Jr. in 1990, Sinatra's life was once again affected by tragedy when his close friend and confidant Jilly Rizzo was killed in a car crash in Mission Hills, California, in 1992.
In November 1992, the CBS miniseries Sinatra, produced by Tina Sinatra and Warner Bros., was broadcast with the full cooperation and involvement of the Sinatra family. Frank Sinatra had long wanted any cinematic portrayal of his life to be produced whilst he was alive, claiming that "If they do it when I'm dead, they'll screw it up so I want to be around to see it's done right."
In 1993 Sinatra made a surprise return to Capitol Records and the recording studio for Duets, which was released in November. Sinatra's duet with Bono on "I've Got You Under My Skin" contributed to the album's great commercial success, which reached #2 on the Billboard charts, and eventually selling over 2 million copies in the US alone.
The artists who added their vocals to the album worked for free, and a follow-up album (Duets II) was released in 1994, which reached #9 on the Billboard charts. Duets II marked Sinatra's last recording with Antonio Carlos Jobim, as well as his last studio recordings, bringing to an end his 60-year recording career.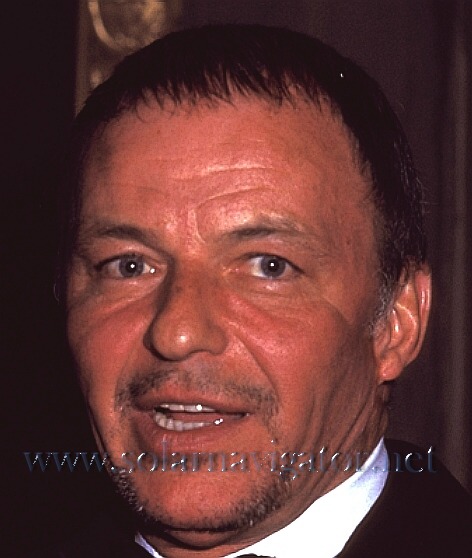 80th birthday, final concerts
Still touring, despite various health problems, Sinatra would remain a top concert attraction on a global scale during the first half of the 1990s. At times, his memory seemed to fail him but this was something that was exaggerated by the tabloids, whilst a fall on stage in 1994 was a bad sign.
Sinatra had long been popular in the Far East, and although it may not have been planned to be so, his final public concerts were held in Japan's Fukuoka Dome in December 1994. The following year, on February 25, 1995, at a private party for 1,200 select guests on the closing night of the Frank Sinatra Desert Classic golf tournament, Sinatra would sing before a live audience for the very last time. Esquire Magazine would report of the show that Sinatra was "clear, tough, on the money" and "in absolute control." His closing song was "The Best is Yet to Come".
Sinatra was awarded the Lifetime Achievement Award at the 1994 Grammy Awards, and was introduced by Bono who said of Sinatra "Frank's the chairman of the bad attitude... Rock 'n' Roll players have been tough, but this guy is the boss. The chairman of boss... I'm not going to mess with him, are you?" Sinatra's acceptance speech was crudely cut off, as he deviated from the script apparently cutting into advertising space. Billy Joel, later in the broadcast, "attacked" the Grammy producers for this when, in the middle of performing "River of Dreams", he took a longer-than-expected pause to comment about "valuable advertising time going by... dollars, dollars, dollars."
To mark Sinatra's 80th birthday in 1995, the Empire State Building glowed blue. A star-studded birthday tribute at the Shrine Auditorium in Los Angeles would be his last televised appearance, and with the death of Dean Martin a few days later, Sinatra entered a period of seclusion and health difficulties, suffering both a mild heart attack and stroke in November 1996, and a heart attack in January 1997.
In 1997 Sinatra was awarded with the United States Congressional Gold Medal. Unable to attend the ceremony himself due to his failing health, daughter Nancy Sinatra accepted the award on his behalf, saying "It's more than just an honor from his country, as far as I'm concerned, it's like the country saying 'Ok, Frank, we know the truth and we love you'".
Death
After suffering another heart attack, Frank Sinatra died at 10:50 pm on May 14, 1998, at the Cedars-Sinai Medical Center with wife Barbara and daughter Nancy by his side. Sinatra's final words were "I'm losing." He was 82.
President Bill Clinton led tributes to Sinatra, claiming that he had managed "to appreciate on a personal level what millions of people had appreciated from afar".
On May 20, 1998 at the Church of the Good Shepherd in Beverly Hills, Sinatra's funeral was held in front of 400 mourners. Gregory Peck, Tony Bennett and Frank Sinatra, Jr. addressed the mourners, among whom were Jill St. John, Tom Selleck, Joey Bishop, Faye Dunaway, Tony Curtis, Liza Minnelli, Kirk Douglas, Robert Wagner, Don Rickles, Nancy Reagan, Angie Dickinson and Jack Nicholson. A private ceremony at St. Theresa's Catholic Church in Palm Springs was held later that day before Sinatra was buried a short distance east of St. Theresa's, next to his parents in section A-8 of Desert Memorial Park in Cathedral City, a quiet, unassuming cemetery on Ramon Road at the border of Cathedral City and Rancho Mirage and near his famous Rancho Mirage compound, located on tree-lined Frank Sinatra Drive. His close friend Jilly Rizzo is buried nearby in the same cemetery.
Legend has it that Sinatra was buried in a blue suit with a flask of Jack Daniel's and a roll of ten dimes which was a gift from his daughter, Tina, along with a card that said "Sleep warm, Poppa — look for me." The ten dimes were a habit dating back to the kidnapping of his son, Frank Sinatra, Jr., due to the kidnappers' demands that negotiations be made via pay phone. A Zippo lighter (which some take to be a reference to his mob connections) is purported to be buried with him as is a pack of Camel cigarettes. The words "The Best Is Yet to Come" are imprinted on his tombstone.
Personal life and relationships
Sinatra was known for his colorful love life. These were the women with whom Sinatra had his closest relationships:
Nancy Barbato
Sinatra married his childhood sweetheart, Nancy Barbato, in Jersey City, New Jersey on February 4, 1939. Having had three children together, they separated in 1950 as his affair with Ava Gardner became public. They divorced on October 29, 1951 despite Nancy Sr.'s (as she was sometimes known) religious qualms and objections. According to public reports Frank and Nancy Sr. remained on at least civil terms, if not better, and Nancy would recount how Frank still loved her cooking and would send someone by to pick up her homemade specialties many decades after they separated.
Ava Gardner
Sinatra married the actress Ava Gardner on November 7, 1951, only ten days after his divorce from his first wife became final. They were separated on October 27, 1953 but were not divorced until 1957.
Lauren Bacall
Sinatra proposed to actress Lauren Bacall, whom he had been seeing since shortly after her husband Humphrey Bogart died in 1957, but reneged when word of their relationship became public.
Juliet Prowse
Sinatra was also engaged to South African actress Juliet Prowse for a short while, before Sinatra broke the engagement in late 1962.
Raffaella Carra
While filming Von Ryan's Express Sinatra had a brief affair with the Italian newcomer who also starred in the movie. However, as she always said, though Frank was a wonderful man, she never quite accepted being "the girl of the boss". Raffaella Carra had a contract with Fox that included a house next to Mia Farrow's, and that's where eventually Sinatra found his next love interest.
Mia Farrow
Sinatra married actress Mia Farrow, 30 years his junior, in 1966. They were divorced two years later.
Barbara Marx
In 1976, Sinatra married Barbara Blakeley Marx (formerly married to Zeppo Marx), who converted to Catholicism to marry him. She remained his wife until his death, although her relations with Sinatra's children were consistently portrayed as stormy, something Nancy Sinatra confirmed when she publicly claimed that Barbara had not bothered to call Frank's children even when the end was near, although they were close by, and the children missed the opportunity to be at their father's bedside when he died.
Children
Sinatra had three children with his first wife, Nancy Barbato: Nancy Sinatra (born June 8, 1940), Frank Sinatra, Jr. (born January 10, 1944), and Christina "Tina" Sinatra (born June 20, 1948). Although Sinatra did not remain faithful to his wife, he was by many accounts a devoted father.
On December 8, 1963, Frank Sinatra, Jr. was kidnapped. Sinatra paid the kidnappers' $240,000 ransom demand (even offering $1,000,000 though the kidnappers bizarrely turned down this offer), and his son was released unharmed on December 10. Because the kidnappers demanded that Sinatra call them only from pay phones, Sinatra carried a roll of dimes with him throughout the ordeal, and this became a lifetime habit. The kidnappers were subsequently apprehended and convicted. A movie called Stealing Sinatra was made about the incident.
Julie Sinatra (born Julie Ann Maria Lyma on February 10, 1943) claims to be Sinatra's daughter through an unacknowledged affair that he had with a showgirl, Dorothy Bunocelli, in the 1940s. She changed her last name by deed poll to Sinatra in 2000. Awarded $100,000 by the Sinatra estate in 2002, elements of her story concerning her mother's trip to Cuba with Sinatra have been disputed.
Alleged organized crime links
Sinatra has been frequently linked to members of the Mafia and it has long been rumored that his career was aided behind the scenes by organized crime.
One of his uncles, Babe Gavarante, was a member of a Bergen County armed gang connected to the organization of Willie Moretti. Gavarante was convicted of murder in 1921 in connection with an armed robbery in which he had driven the getaway car. Sinatra was also allegedly personally linked to Willie Moretti — his first wife Nancy Barbato was a cousin of one of Moretti's senior henchmen and Sinatra sang at the daughter's wedding in 1948. According to testimony from Moretti, Sinatra received help from him in arranging performances in return for kickbacks.
He had associations with and did favours for Charles Fischetti, a notorious Chicago mobster dating back to 1946 (according to the FBI). Sinatra was also friends with Charles's brother Joseph who ran the Fontainebleau Hotel complex in Miami, who arranged work for him and introduced him to Charles Luciano in Havana. After Luciano's deportation to Italy, Sinatra visited him at least twice, singing at a 1946 Christmas Party and gifting the famed mobster with a gold cigarette case engraved "To my dear pal Charlie, from his friend Frank" the next year.
These visits were widely reported by the media and used as further evidence of Sinatra's ties to the mob, haunting him for the rest of his life. Among the allegations was the $2 million that Sinatra gave Luciano. As Joseph "Doc" Stacher later recalled of the Havana meeting, "The Italians among us were all very proud of Frank. They always told me they had spent a lot of money helping him in his career ever since he was in Tommy Dorsey's band. Lucky Luciano was very fond of Frank's singing. Frankie flew into Havana with the Fischettis, with whom he was very friendly, but of course, our meeting had nothing to do with hearing him croon. Everyone brought envelopes of money for Luciano. But more important, they came to pay allegiance to him." The "Havana" allegations — while the basis of rumors for Sinatra's mob ties — have never been proved, and in his autobiography Luciano himself denied there was any criminal association.
Sinatra had a strong friendship with Sam Giancana, who always wore a sapphire friendship ring given to him by Sinatra. A number of alleged incidents have been noted where people who angered Sinatra had been threatened by Giancana's mob. Comedian Jackie Mason has alleged that after mocking Sinatra in his routine, he received threats and his hotel room was shot up in his presence. After he continued, he received death threats and was roughed up and his nose broken.
J. Edgar Hoover apparently suspected Sinatra over the years, and Sinatra's file at the FBI ended up at 2,403 pages, detailing allegations of extortion against Ronald Alpert for $100,000. Sinatra publicly rejected these accusations many times, and was never charged with any crimes in connection with them.
The character Johnny Fontane in the book and movie The Godfather is widely viewed as having been inspired by Frank Sinatra and his alleged connections. Indeed, Sinatra was furious with Godfather author Mario Puzo over the Fontane character and reportedly confronted Puzo in public with profane threats supposedly on the basis that Fontane is shown to cry in the film, an emasculating display Sinatra would have not ideally had implied as a part of his personality.
In June of 1985, soon after Sinatra received his Medal of Freedom, satirical cartoonist Garry Trudeau ran a series of Doonesbury strips resurrecting photos of Sinatra "Doing It My Way", posing with known mafiosi many years earlier. Sinatra complained that the strip series was "unfair", and pointed out that his mob associates gave him work when no one else would.
Awards and legacy
For a listing of Sinatra's awards and accolades, please see List of Frank Sinatra's awards and accolades.
Stephen Holden wrote for the 1983 Rolling Stone Record Guide:
Frank Sinatra's voice is pop music history. [...] Like Presley and Dylan — the only other white male American singers since 1940 whose popularity, influence, and mythic force have been comparable — Sinatra will last indefinitely. He virtually invented modern pop song phrasing.
Discography
Filmography
Commercials
In the United States, Frank Sinatra has appeared in commercials for Steve Wynn's Golden Nugget casino, and for Michelob beer (singing "The Way You Look Tonight"). He posthumously appeared in a 2004 commercial for Visa. In Japan, Frank Sinatra appeared in commercials for All Nippon Airways. He also posthumously appeared in a 2002 commercial for the Special Edition Ford Thunderbird.
LINKS and REFERENCE
http://www.vqronline.org/articles/1999/autumn/nelson-frank-sinatra/ Frank Sinatra: the Loneliness of the Long Distance Singer, Michael Nelson, vqronline.com

http://www.imdb.com/title/tt0033814/ Las Vegas Nights (1941) on imdb.com

"Sinatra: The Life," Anthony Summers and Robbyn Swan, Alfred A. Knopf, Random House, Inc., New York, 2005, p149.

"Frank Sinatra and Ava Gardner", Article about Sinatra and Gardner's marriage from avagardner.org

"Frank Sinatra Filmography from Yahoo movies", Frank Sinatra's filmography from movies.yahoo.com

"Frank Sinatra's British connections from silverclover.co.uk", Frank Sinatra's British connections from silverclover.co.uk

""[Watertown (album)|Watertown", Review of Watertown from allmusic.com

"She Shot Me Down", Review of She Shot Me Down from allmusic.com

"Sinatra: The Singer", Sinatra's CNN obituary.

Freedland. P407.

"Grammy Awards", Article about Grammy Award controversies

"Frank Sinatra", Sinatra's entry at TCM.

Article about Sinatra's funeral from CNN.

Tributes paid to Sinatra from BBC.

http://www.dougiethompson.com/frank-sinatra.htm Interview with Julie Sinatra

http://www.dougiethompson.com/frank-sinatra.htm Interview with Julie Sinatra
Biographies
Freedland, Michael. All the Way: A Biography of Frank Sinatra. St Martins Press, 2000.

Kelley, Kitty. His Way. Bantam Press, 1986.

Lahr, John. Sinatra. Random House, 1997.

Munn, Michael. Sinatra: The Untold Story. Robson Books Ltd, 2002.

Rockwell, John. Sinatra: An American Classic. Rolling Stone, 1984.

Rojek, Chris. Frank Sinatra. Polity, 2004.

Summers, Antony and Swan, Robbyn. Sinatra: The Life. Doubleday, 2005.

Taraborrelli, J. Randall. Sinatra: The Man Behind the Myth. Mainstream Publishing, 1998.
Memoirs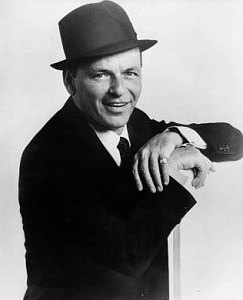 New energy drinks for adventure capitalists