Justin Randall Timberlake was born to Lynn Harless and Randy Timberlake on January 31, 1981 in Memphis, Tennessee at 6:30 pm.. At the age of 11, he appeared on the show "Star Search", and even though he didn't win, it didn't dampen his ambitions. He also appeared on "The Mickey Mouse Club", where his costars included Britney Spears, Ryan Gosling, Keri Russell, Christina Aguilera and fellow band mate, 'JC Chasez' .
At the age of 14, Justin became a member of the boy band, 'NSYNC. In 1998, the group released their self-titled debut album. They became a big hit with fans and made a place for themselves in the music world with a succession of big-selling albums. In the beginning of 2002, Justin spent time working on and writing songs for his debut solo album. During this time, he broke up with his longtime girlfriend, Britney Spears. The release of the solo album, titled "Justified", came in November of 2002. Songs from his solo album include: "Like I Love You", "Cry Me A River", and "Rock Your Body."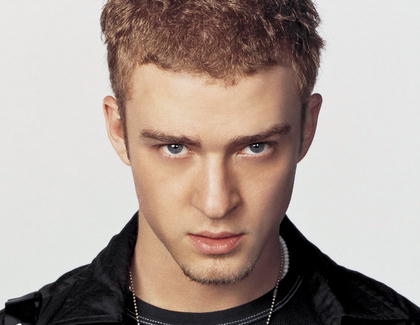 Justin Timberlake cover
Biography
Justin Timberlake's career began after a childhood stint on the American television talent show Star Search, when he became a cast member of The New Mickey Mouse Club teenage variety show. His co-stars on the show included fellow pop singers Britney Spears and Christina Aguilera, actors Ryan Gosling and Keri Russell as well as *NSYNC bandmate JC Chasez.
Timberlake began dating Britney Spears after *NSYNC took off and Spears began her pop career. Both were wildly popular teen idols, and their relationship and breakup made headlines. Spears and Timberlake made more headlines when Britney disclosed the pair had been intimate after Timberlake's interview with Barbara Walters in which he divulged information on their sex life. She had once publicly vowed she would "save herself" for marriage, but admitted that she had lost her virginity to Timberlake.
In November 2002, Timberlake released his debut solo album, Justified, which received critical acclaim. As opposed to many of his earlier recordings with *NSYNC that have been classified as teen pop, Justified has a heavy R&B influence thanks to production from hip-hop stalwarts The Neptunes and Timbaland. It debuted at #2 on the Billboard Top 200 album chart, and has sold over 3 million copies in the US alone and over 7 million copies worldwide.
Near the end of 2002, Timberlake became the first star ever to get Punk'd by Ashton Kutcher on the premiere episode of this MTV series, which was aired at the beginning of 2003. Kutcher and his team convinced Timberlake that the IRS was seizing his property and boarding up the doors and windows of his home for not paying his taxes.
Timberlake supported the album by touring with Christina Aguilera on the Stripped tour, which ran throughout 2003. Like Spears and Aguilera, Timberlake has traded the squeaky-clean image created by his handlers for a far-more raunchy persona, as typified by his staged groping of Kylie Minogue's backside as they performed at that year's Brit Awards.
Height 6' 1" (1.85 m)
Wardrobe malfunction" during Super Bowl
In February 2004, during the halftime show of Super Bowl XXXVIII, Timberlake performed with Janet Jackson before an audience of over 100 million. In the course of the performance, as Jackson sung the lyrics "gonna have you naked by the end of this song," he tore off a part of her costume, briefly baring most of her right breast. CBS, the NFL and MTV, which produced the halftime show, denied all responsibility under a hailstorm of controversy, calling the incident a "wardrobe malfunction". Jackson released a taped apology, using the "wardrobe malfunction" phrase. Timberlake issued a scripted apology of his own while accepting his first of two Grammy Awards in early 2004 (one for Best Pop Vocal Album for Justified, and the other for Best Male Pop Vocal Performance for Cry Me a River). The FCC announced an investigation.
Timberlake began dating American actress Cameron Diaz in early 2003. Many fans were disturbed at their age difference of almost ten years, but it does not appear to bother Timberlake. Timberlake is set to co-star in the thriller Edison, due out in 2005 which co-stars Kevin Spacey and Morgan Freeman, as well as the movie "Alpha Dog" based on the life of the drug dealer, Jesse James Hollywood.
When recording the single Signs with Snoop Dogg he allegedly discovered a throat condition. Nodules were removed in an operation that took place on 5 May 2005 to save his singing career. He was advised to not sing or speak loudly for at least a few months.
He is featured on the track "My Style" on the Black Eyed Peas album Monkey Business. He also appears in the hip-hop group's hit single "Where Is The Love?" from their previous album, Elephunk. The song was the top single of 2003 in the U.K. Because his own album was just recently released, his record company requested that his contribution to "Where Is The Love?" be officially unacknowledged on the track. However, Timberlake often appeared with the Black Eyed Peas to perform the track live, as he did during the 2004 MTV Europe Music Awards.
In the summer of 2005, Timberlake started his own record company, JayTee Records, in which he promptly signed underground hiphop artist, Joshua B, as the label's first act.
Discography
Studio albums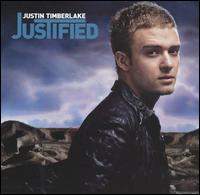 2002: Justified #2 US, #1 UK, US Certification: 3x Platinum (WW Sales: 7.9+ Million)
Justified is the blockbuster debut album by Justin Timberlake. Released after the demise of the group *NSYNC, the album signaled Timberlake's desire to craft a more mature image than that of "boy band member". The album features guest performances by Pharrell Williams, Clipse, Bubba Sparxxx and Janet Jackson, amongst others. The final song, "Never Again", featured Brian McKnight on nearly all of the instruments. Justified was honored with three Grammys at the 2004 Grammy Awards ceremony in New York City.
The album was fronted by "Like I Love You", a hit single that proved Timberlake's solo sales could rival his former band's success. It was produced by The Neptunes, one of the most famous and highly-regarded production units in the country, and was accompanied by a music video that showed Timberlake's veneration for pop icon Michael Jackson. The popularity of the first single was equalled or surpassed by the releases which followed:
"Cry Me a River", a ballad (accompanied by a dark video depicting a tale of rejection and revenge, which could be seen as evocative of his relationship with Britney Spears

"Rock Your Body", a disco-infused dance number

"Seńorita", a danceable love song with a vaguely Latin feel
"I'm Lovin' It"
In 2003, a fifth single was released titled "I'm Lovin' It". The song, partly a leftover song from the Justified sessions, did not appear on the album, which proved extremely lucrative when it was sold to the McDonalds Corporation for use in a massive TV and radio advertising campaign of the same name. Justified was not re-released to include the song.
Track listing
"Seńorita" (4:54)

"Like I Love You" (4:43)

"(Oh No) What You Got" (4:31)

"Take It From Here" (6:14)

"Cry Me A River" (4:48)

"Rock Your Body" (4:27)

"Nothin' Else" (4:58)

"Last Night" (4:47)

"Still On My Brain" (4:35)

"(And She Said) Take Me Now" (5:31)

"Right For Me" (4:29)

"Let's Take A Ride" (4:44)

"Never Again" (4:36)
---
Singles
Justified

"Like I Love You" (featuring Clipse) (2002) #11 US, #2 UK

"Cry Me a River" (featuring Timbaland) (2002) #3 US, #2 UK

"Rock Your Body" (2003) #5 US, #2 UK, US Certification: Gold

"Senorita" (featuring Pharrell Williams) (2003) #27 US, #13 UK
---
Also known as:
'NSync
N'Sync
Justin Randall
'N Sync
Timberlake
Shot
Curly Spice
Bounce
The Baby
J
---
TRIVIA
Performed with 'NSYNC on the Celine Dion All The Way TV special [24 November 1999]

When he is not able to fall asleep, he sings himself to sleep.

Performed at the Christmas Tree Lighting at Rockefeller Center with 'NSYNC [1 December 1999]

Chosen as one of Teen People Magazine's "21 Hottest Stars Under 21". [1999]

Lead vocalist for Boy Group N'Sync.

He is in a music group called N SYNC with fellow MMC member J.C. Chasez.

Performed with 'NSYNC in the 1998 and 1999 Miss Teen USA pageant Co- wrote "Merry Christmas, Happy Holidays" with JC Chasez on 'NSYNC's Christmas album, "Home For Christmas"

Mother is Lynn Harless, manager of the all girl group, Innosense

Dated Britney Spears. [2000]

A fifteen year old NSYNC fan filed a lawsuit against Timberlake, claiming that he verbally assaulted her. Justin allegedly snubbed fans in a St. Louis hotel after which the plaintiff shouted that she thought JC was cuter. When she admitted to a guard that she was the one who made the comment, the guard made her go upstairs with Justin. After that, Timberlake allegedly pushed her against a wall and shouted insults at her. [November 2000]

Collects sneakers.

His mom thought of the name *N Sync, using the last letter of each members name: justiN, chriS, joeY, lansteN, j.C. "Lansten" is a nickname for the *N Sync member, Lance.

Nsync's 3rd album "Celebrity" was released. [24 July 2001]

The band was started when Justin was 14 years old. His favorite ice cream is Baskin Robin's Daquiri Ice

He founded Timberlake Foundation, similar to the Save the Music Foundation. He also collects candles and sports jerseys. He owns half a dozen Harley Davidsons, a Mercedes M Class and two Mercedes Benz.

Justin starred as a young Elton John in one of John's music videos. Sang at the Grand Ole Opry when he was ten years old. Cites his greatest fears as dying unloved, snakes, sharks, spiders and falling unconscious at a concert from the stuffed animals fans throw on stage.

He and girlfriend Britney Spears broke up. [March 2002]

Named as the most eligible bachelor in America [July 2002] Debut solo single "Like I love you" reached No. 2 in the UK singles chart [October 2002] Used first and middle name for his appearances on Star Search. (Justin Randall)

Father's name is Randy, step-mother is named Lisa. He has two half-brothers, Jonathan and Steven. Single "Cry me a river" debuted at no.2 in the UK singles chart (Feb 2003)

Solo album, "Justified", reached no. 1 in the UK album chart (Feb 2003)

Performed a duet with Kylie Minogue at the 2003 Brit Awards. As of May 2003, his solo album "Justified" has gone double platinum. Hosted the 2003 MTV Movie awards with actor Seann William Scott.

His 3rd solo single "Rock your Body" debuted at #2 in the UK singles chart [May 2003]

He had a younger half-sister, Laura Katherine, who died minutes after birth. She was the first child of his father, Randy and step-mother, Lisa. It is sometimes falsely reported that she was his twin. He mentions her sometimes in the liner notes of *NSYNC albums.

Won (his first) Grammy for Best Pop Vocal Album for "Justified" [8 February 2004]

Won a Grammy for Best pop Male for "Cry Me A River" [Febuary 8, 2004]

As of February 2004, his debut solo album "Justified" has gone triple platinum.

Is a fan of Björk's.

While touring in London, Justin met Coldplay lead singer and songwriter Chris Martin and struck up a close friendship. At the 2003 VMA awards he introduced the band's performance while calling them, "The greatest band in the world."

Toured with FeFe Dobson in the UK. [December 2003] Was a member of the National Beta Club. His ex-girlfriend's (Britney Spears) husband Kevin Federline was a former background dancer for Justin's band N'Sync.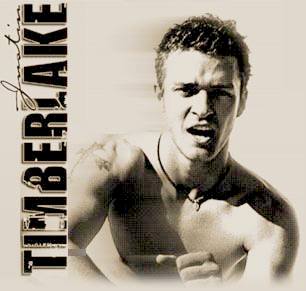 Justin Timberlake cover
QUOTES:

"I may not ever get over her. I really do still love that girl." - speaking to Rolling Stone magazine about Britney Spears "England is the first country that I've had a no. 1 album in, so it is now officially my home away from home."

On the Superbowl incident: "I am sorry if anyone was offended by the wardrobe malfunction during the half time performance." "I kiss people with my soul. I don't kiss them with my mouth."

"All you can do as an artist is do what you think is an extension of you. You put down on paper...who you are. That's what being an artist is all about. And when it gets done, you don't look back at it and say, 'Oh, I could have done that better.'" (2002 about fame)

"A lot of girls have cheated on me in the past, so it's hard for me to trust. But once I fall, I fall hard." (on girls)

"I think music will always be a big part of my life. I can't go five minutes without singing, sometimes unconsciously. And people stare at me, and I'm wondering why they're staring, and then I'm realizing that I'm belting out a tune." (on music)

"I can give you my personal opinion: Love the music, hate the business. It's a screwball business and there are a lot of players who will straight-up lie to you." (on the music industry)

"True love, to me, is when she's the first thought that goes through your head when you wake up and the last thought that goes through your head before you go to sleep." (on love)

"I'm a perfectionist. I can't help it, I get really upset with myself if I fail in the least."

Pretty is cool, but it's not really about looks for me. It's more about personality. I like a girl with a good sense of humor, who's humble and sensitive. - On who he would date.

"I don't feel guilty about success. You can't feel guilty about aspiring to be good at something".

"Everyone wants to know about my spirituality, and it's like, 'that's mine!'"

"When I'm not on stage, I'm kind of shy. If you see me and I don't say much, don't think I'm not taking in what you have to say. I'm just not a big talker."

"I don't regret anything that I've done with this group. I think that when people find something that they love to do they make sacrifices to do it." - on NSYNC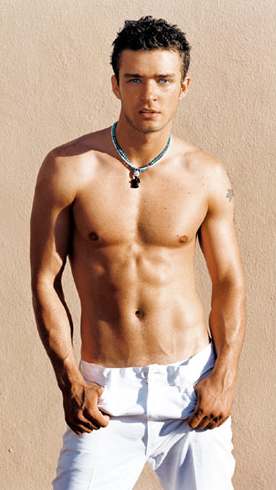 Just in pants
---
Filmography as: Actor, Miscellaneous Crew, Composer, Producer, Sound Department, Himself, Archive Footage, Notable TV Guest Appearances
Actor - filmography
(In Production) (2000s)
Filmography as: Actor, Miscellaneous Crew, Composer, Producer, Sound Department, Himself, Archive Footage, Notable TV Guest Appearances
Miscellaneous Crew - filmography
(2000s) (1990s)
Filmography as: Actor, Miscellaneous Crew, Composer, Producer, Sound Department, Himself, Archive Footage, Notable TV Guest Appearances
Composer - filmography
Filmography as: Actor, Miscellaneous Crew, Composer, Producer, Sound Department, Himself, Archive Footage, Notable TV Guest Appearances
Producer - filmography
Justin Timberlake: Down Home in Memphis - One Night Only (2003) (TV) (executive producer)

'N Sync & Britney Spears: Your #1 Video Requests... And More! (2000) (V) (executive producer: 'N Sync)


Filmography as: Actor, Miscellaneous Crew, Composer, Producer, Sound Department, Himself, Archive Footage, Notable TV Guest Appearances
Sound Department - filmography
Justin Timberlake: Down Home in Memphis - One Night Only (2003) (TV) (post music mixer) (sound mix supervisor)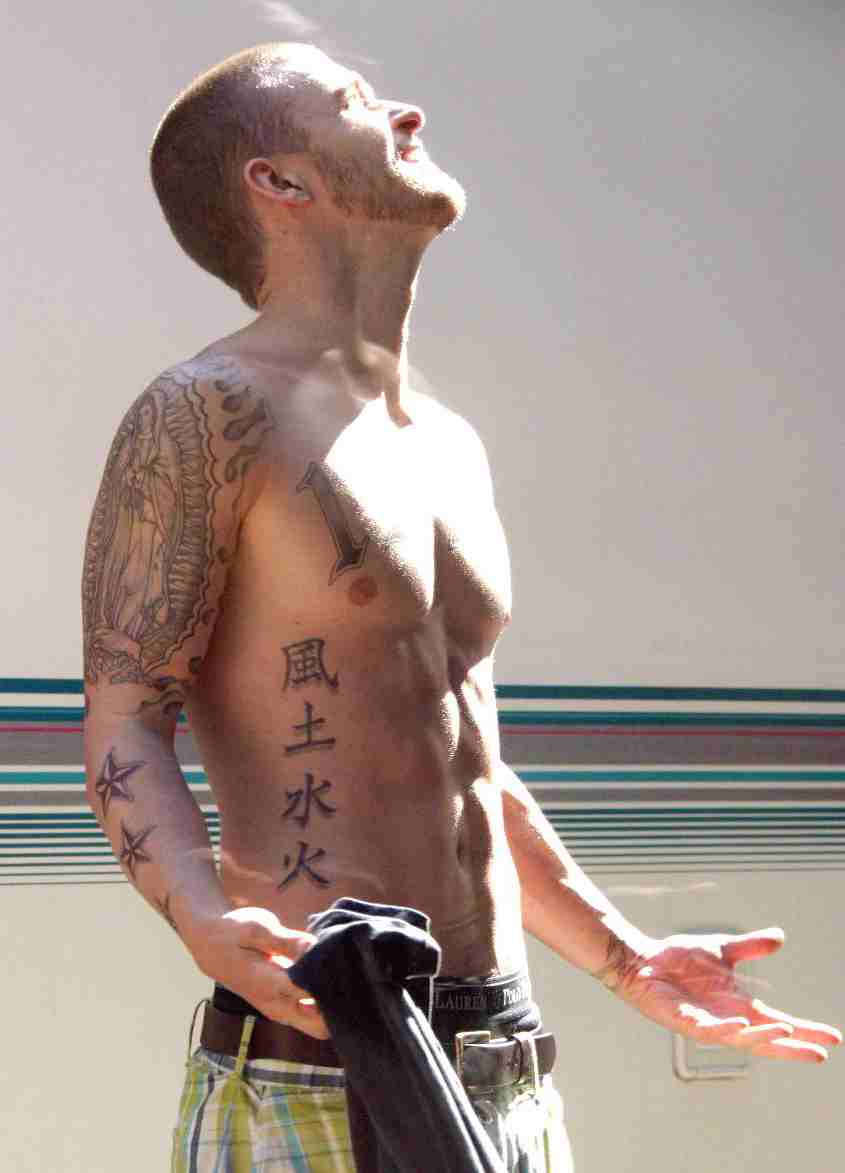 Tattoos and striped trousers
Filmography as: Actor, Miscellaneous Crew, Composer, Producer, Sound Department, Himself, Archive Footage, Notable TV Guest Appearances
Himself - filmography
(2000s) (1990s) (1980s)
Shark Tale: Gettin' Fishy with It (2004) (TV) .... Himself

Brit Awards 2004 (2004) (TV) .... Winner - 2 Brit Awards

The 46th Annual Grammy Awards (2004) (TV) .... Performer and winner

Super Bowl XXXVIII (2004) (TV) .... Himself - Halftime Performer

Fromage 2003 (2003) (TV) .... Himself

Justin Timberlake: Down Home in Memphis - One Night Only (2003) (TV) .... Himself

MTV Europe Music Awards 2003 (2003) (TV) .... Himself & performer
... aka MTV Europe Music Awards Edinburgh 03 (Europe: English title)

2003 Radio Music Awards (2003) (TV) .... Himself

The GQ Men of the Year Awards (2003) (TV) .... Himself

MTV Video Music Awards 2003 (2003) (TV) .... Himself

Toronto Rocks (2003) (TV) .... Performer

MTV Bash: Carson Daly (2003) (TV) .... Himself

2003 MTV Movie Awards (2003) (TV) .... Himself - Host

Summer Music Mania 2003 (2003) (TV) .... Performer

25 Years of Smash Hits (2003) (TV) .... Himself

Nickelodeon Kids' Choice Awards '03 (2003) (TV) .... Himself

Céline Dion: Opening Night Live Las Vegas (2003) (TV) .... Himself (Host)

The 45th Annual Grammy Awards (2003) (TV) .... Himself

Brit Awards 2003 (2003) (TV) .... Presenter/Performer

The 30th Annual American Music Awards (2003) (TV) .... Himself - Presenter

Justin Timberlake: Justified - The Videos (2003) (V) .... Himself

MTV Video Music Awards 2002 (2002) (TV) .... Himself/Performer
... aka VMAs 2002 (USA: short title)

TV Guide 50 Best Shows of All Time: A 50th Anniversary Celebration (2002) (TV) .... Himself

Muhammad Ali's All-Star 60th Birthday Celebration! (2002) (TV) .... Himself

'N Sync: PopOdyssey Live (2002) (TV) .... Himself

'N Sync: The Atlantis Concert (2001) (TV) (as 'N Sync) .... Himself

The Teen Choice Awards 2001 (2001) (TV) .... Himself

Michael Jackson: 30th Anniversary Celebration (2001) (TV) .... Himself

N'Sync: The Road to Celebrity (2001) (TV) .... Performer

The 25 Hottest Stars Under 25 (2001) (TV) .... Himself

MTV Icon: Janet Jackson (2001) (TV) .... Himself

NSync: Bigger Than Live (2001) .... Himself

Total Britney Live (2001) (TV) .... Himself

The 2000 Billboard Music Awards (2000) (TV) .... Himself - Co-host

'N Sync: 'Ntimate Holiday Special (2000) (TV) .... Himself

The Beatles Revolution (2000) (TV) .... Himself

'N Sync: Live From Madison Square Garden (2000) (TV) .... Himself

Gloria Estefan's Caribbean Soul: The Atlantis Concert (2000) (TV) .... Himself
... aka Gloria Estefan: Live In Atlantis (USA: DVD title)

'N Sync & Britney Spears: Your #1 Video Requests... And More! (2000) (V) .... Himself

'N Sync: Making the Tour (2000) (V) .... Himself

ABC 2000: The Millennium (1999) (TV)

Walt Disney World Very Merry Christmas Parade (1999) (TV) .... Himself (NSYNC)

Armagedd'NSync (1999) (TV) .... Himself

MTV Video Music Awards 1999 (1999) (TV) .... Himself

All the Way... A Decade of Song (1999) (TV) .... Himself

The Miss Teen USA Pageant (1999) (TV) .... Performer

'N Sync: No Strings Attached (1999) (V) .... Himself

'N Sync In Concert (1998) (TV) .... Himself

The 26th Annual American Music Awards (1998) (TV) (as 'NSync) .... Himself

"'N Sync TV" (1998) TV Series .... Himself

"MMC" (1989) TV Series .... Himself (Seasons 6-7)
... aka Club MMC
... aka The All New Mickey Mouse Club (USA: new title)
... aka The Mickey Mouse Club


Filmography as: Actor, Miscellaneous Crew, Composer, Producer, Sound Department, Himself, Archive Footage, Notable TV Guest Appearances
Weird Al Presents Al-TV (2003) (TV) .... Himself
Filmography as: Actor, Miscellaneous Crew, Composer, Producer, Sound Department, Himself, Archive Footage, Notable TV Guest Appearances
LINKS:
---
WARNER MUSIC GROUP (AOL TIME WARNER)
New energy drinks for adventure capitalists
Solar Red | Solar Crush | Solar Cola | Solar Citrus | Solar Spice