Kristina Bradford is an accomplished singer/songwriter born at Croydon in England on the 28th December 1985. From an early age she enjoyed many styles of music, her influences included: Mariah Carey, Phil Collins and Michael Jackson. Kristina has developed her voice in styles ranging from R&B, to Blues, Cabaret and Pop. Her voice has its own unique sound, so to do her songs.
Miss Bradfords's first gig was at a local pub near Seaford which brought in good custom. Other local pubs and clubs heard about her amazing vocals and invited her to perform at their venues.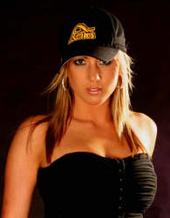 The first time she realised she could sing was during a competition run through the Southern F M Radio Station 'Search for a Star'. This competition saw nearly 1,000 people enter. Kristina came second.
Kristina began song writing when just 12 years old and has an ear for music, which is something her piano teacher taught her to rely on. She is currently working on her first album. Judging from the works we've heard, this will be something to look out for.
SOUTH COAST IDOL COMPETITION 15 March 2006
SEAFORD singer Kristina Bradford is through to the finals of the South Coast Idol competition. And she could be joined by two other talented local teenagers.
Kristina reached the last stage when she took part in the first set of semi-finals at Brighton's Babylon Lounge last week.

She was one of only seven people to make it through to the next stage and a further seven will be chosen at the second semi-final next week in which Seaford girls Holly Saunders and Ami Evans will take part.

Kristina said, "It was fantastic, really good. "I had absolutely tonnes of support, I could not have asked for it to go better. "I was nervous but as soon as I had done it I felt great. "The judges said it was a fantastic performance and Juice FM said it was hot!"

Kristina, who wowed the judges with the Pussycat Dolls' version of Sway, has featured in gigs in Seaford and Eastbourne and even supported the Cheeky Girls and G4. Her sister Donna performed as her backing dancer and choreographed the performance.

Holly Saunders, 18, from Cradle Hill Road, will be singing in the second round of the semi finals on March 21. Holly beat off hundreds of competitors to make it to the semi-final at the Babylon Lounge, Hove. She is a full time Performing Arts and Dance student at Sussex Downs college.

Holly, who sang Oleta Adams' Get Here, said, "I had practised over and over again but was still nervous that I might sing an off note. "When I heard my name read out along with the other successful contestants I was ecstatic." Holly has been dancing from the age of two and half and has been involved in several shows at school and college and locally at the Barn Theatre in Seaford.

Around 500 people turned up for the auditions at the Thistle Hotel in Brighton. Thirty made it through to the regional semi-finals.

Ami Evans, 19, from Highlands Road will also perform at the semi-finals next Tuesday for a place in the grand final.

The final will be held at the Babylon Lounge on April 11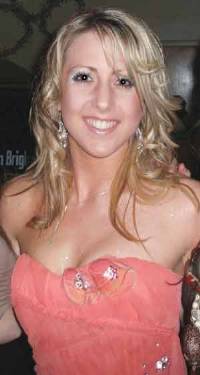 Kristina Bradford
| | | |
| --- | --- | --- |
| | | SEAFORD, EAST SUSSEX, London and South East |
| | | NEWHAVEN |
| | | PEACEHAVEN, EAST SUSSEX, London and South East |
| | | HAILSHAM |
DISCOGRAPHY
Allan Mullery (old Brighton Albion FC Manager), asked Kristina to do a voice over for his advertisements with ICC Studios in Eastbourne to be aired on Capital FM (London), Manchester, Liverpool and Birmingham Radios for 'Tune for you dot com'.
Kristina is available for gigs, offering a range of songs to cater for most functions.
This summer Miss Bradford will be a supporting act for artists such as Girls Aloud, G4, Lemar, Cheeky Girls, 4th Base and many more artists and venues across the country.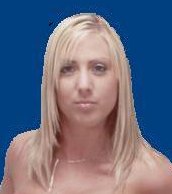 ---
APPLE RECORDS | BMG | CBS COLUMBIA | CHRYSALIS | EMI | MOTOWN | PARLOPHONE
RCA | SONY | UNIVERSAL MUSIC GROUP | VIRGIN MUSIC GROUP
WARNER MUSIC GROUP (AOL TIME WARNER)
New energy drinks for adventure capitalists
Solar Red | Solar Crush | Solar Cola | Solar Citrus | Solar Spice