Software Giant Will Drop $240 Million for Hotly Contested Stake in Social Net - October 24 07
NEW YORK - In what appears to be a coup for Microsoft, the Redmond, Wash.-based software giant is taking a $240 million equity stake in Facebook in a round of financing that values the company at $15 billion.
As part of the deal's terms, Microsoft will be the exclusive third-party ad-platform provider for Facebook. It will also begin to represent some Facebook inventory internationally. Microsoft already has a deal to sell third-party IAB-standard display advertising on Facebook in the U.S. Earlier this year the terms of this deal were extended to 2011.


What do with the cash?

With the injection of cash and the mammoth valuation, it begs the question just what will Facebook do with all that money? For one thing, it'll invest more resources into wooing advertisers.
"We see continued improvement and great progress with the overall monetization of the Facebook inventory," said Owen Van Natta, chief revenue officer at Facebook. He also said the funding would allow the social network to continue its hiring spree, expand internationally and "focus on innovation and how we create an even richer experience for users."

Microsoft and Google were both said to be in the running to finance this latest round of funding. At stake is an entry into arguably the web's hottest property and a potential advertising goldmine should Facebook be able to mine the vast amounts of data its users upload onto their profiles and use that information to target advertising. The company is on the brink of making a major push toward doing that, hosting an advertiser-focused event on Nov. 6 in New York.


Facebook has also recently trademarked the term "SocialAds." According to two ad-industry executives familiar with the company, it is also interested in targeting its users with advertising off Facebook via a network play, a move Facebook has not confirmed.


Kevin Johnson, president of the Platforms and Services Division at Microsoft, builds on the value proposition to advertisers globally "as Facebook innovates around new ad types unique to the social experience."


Interpublic's smart move

Incidentally, one of the most prescient investments into Facebook now appears to be Interpublic Group of Cos.' summer 2006 commitment to spend $10 million in media dollars on the site in exchange for a 0.5% stake. That investments value today? About $75 million, if all the valuations pan out.


On a conference call announcing the Microsoft deal there was some back-and-forth on whether it includes search technology and monetization. "The deal does not include web search," Mr. Van Natta said during the conversation.


Addressing the massive $15 billion valuation of Facebook, a company that will bring in about $150 million in revenue this year, Mr. Johnson said it "was not outside the realm of possibility" for Facebook to grow to 200 million or 300 million users. "You can combine that with monetization opportunities and combine that with average revenue per user ... and very quickly get to these levels of valuations," he said.


"It's pretty obvious they've got big plans in advertising," said Debbie Aho Williamson, senior analyst at eMarketer. "They may have intentions to become the Google of social-network advertising."


Worldwide social-network ad spending is predicted to be $1.235 billion in 2007 and reach $3.63 billion by 2010. In the U.S. those numbers are $900 million for this year and $2.515 billion for 2010.
IT'S A DEAL: The investment ends three months of jockeying between three Internet giants for the right to invest in and forge close ties with the social networking success


NY TIMES NEWS SERVICE, SAN FRANCISCO
Friday, Oct 26, 2007, Page 10
Microsoft has won a high-profile technology industry battle with Google and Yahoo to invest in the social networking upstart Facebook.
The two companies said on Wednesday that Microsoft would pay US$240 million for a 1.6 percent stake in Facebook.
The investment values Facebook, which is three and a half years old and will bring in about US$150 million in revenue this year, at US$15 billion.
The deal throws the value of the holdings of Facebook investors into the stratosphere. Mark Zuckerberg, the 23-year-old Facebook co-founder who followed the path of Bill Gates by dropping out of Harvard to build a company, owns a 20 percent share that may now be worth as much as US$3 billion.
Accel Partners, the venture capital firm that invested US$12.7 million in May 2005, now holds stock that could be worth U$1.65 billion.
The investment also ends two months of jockeying among three major Internet players for the right to invest in and forge close ties with Facebook.
Microsoft and Facebook executives said they met in several cities over the last month and moved toward consummating the deal by sending cell phone text messages to each other while Steven Ballmer, chief executive of Microsoft, was speaking last week at the Web 2.0 technology conference in San Francisco.
"There were a lot of twists and turns, as there always are in these things," said Owen Van Natta, chief revenue officer of Facebook.
The final negotiations were completed on Wednesday morning in Facebook's offices in Palo Alto.
As part of the deal, Microsoft will sell the graphical banner ads appearing on Facebook outside of the US, splitting the revenue. Microsoft has an existing deal with Facebook to run banner ads on the site in the US through 2011.
The astronomical value placed on Facebook is evidence that Microsoft executives believed they could not afford to lose out on the deal. Google appears to be building a dominant position in the race to serve advertisements online.
Fearing it might lose control over the next generation of computer users, Microsoft has been trying to keep up with and in some cases block Google's moves, even if that effort is costly.
"We are now stepping outside what is typically a business decision," said Rob Enderle, the founder of the strategy concern Enderle Group. "This was almost personal. I wouldn't want to be the executive that's on the losing side at either firm."
On a conference call with journalists and analysts, Kevin Johnson, president of the platforms and services division at Microsoft, described the deal as a "major advertising syndication win for Microsoft."
"The equity stake that we are taking in Facebook is a strong statement of confidence in this partnership," Johnson said.
"It's a statement of confidence in the fact that our advertising platform is going to get stronger and will help monetize Facebook," he said.
On the same call, Van Natta responded to a question about reports that both Yahoo and Google were bidding to invest in Facebook by saying, "We were very fortunate to have a lot of folks interested in a partnership with us around advertising."
Van Natta said the investment would allow the company to more than double its work force to 700 employees by the end of next year.
He also said it would help Facebook expand internationally and buy the technology to help keep up with its rapid growth.
Facebook says it has 50 million active members and is adding 200,000 new ones each day.
MySpace, the site owned by the News Corp that is Facebook's main rival in social networking, has more than twice as many members but is growing more slowly.
Apple, Target, Facebook Tops for College Students - October 04, 2007
Annual Survey Shows Social-Networking Split Between Sexes
YORK, Pa. - They love Apple, shop at Target, use Facebook online and are split on whether they adore or despise the Geico cavemen. They wish they were better at sports, watch TV more often than surf the web and view a lot of YouTube videos, but generally don't create them.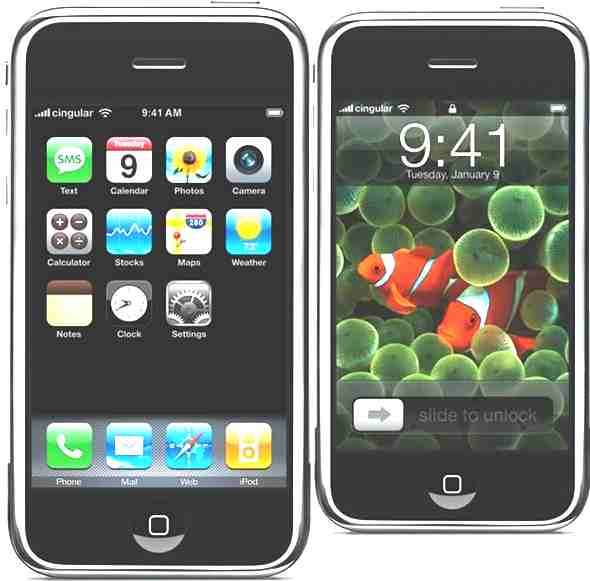 Apple's iPhone was one of college students most anticipated new products

Meet the next generation of leaders and consumers: today's college students. Anderson Analytics' third annual fall brand survey of college students queried their likes and dislikes as well as brand affinities and media consumption of the 18-to-24 set and came up with plenty of lessons for marketers.


Women and social networks

While Facebook ranked as the most popular website among this demographic, social networking is twice as popular with young women as young men. MySpace, which was No. 1 last year, ranked No. 2 with females but dropped out of the top five for young men. That means marketers using social-networking sites to target young people are reaching far more females than males.

"The gender differences here are significant," said Jesse Chen, lead consultant for Anderson's GenX2Z youth-research group. "It's the opposite of what we see when looking at use of social-networking sites for business purposes among adults, where men are far more likely to use sites such as LinkedIn. Among this younger demographic, it's the women who are the über networkers." Which also raises an interesting question: As these women age, will they change the networking dynamic between women and men in the future? And will new LinkedIn-type competitors rush to fill that need?

Tom Anderson, managing partner Anderson Analytics, offered anecdotal evidence of his own LinkedIn list of 800 with many more men than women. "We've seen older adult women tend to be more careful with networking and sharing information. Obviously, that's not the case for younger women," he said. "As these women age, I think the disparity will go away. ... The question is what kind of choices will be available for them?"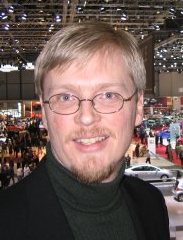 Tom Anderson
Influence

While the college group is one of the smallest demographically in the U.S. -- about 18 million projected by the U.S. Census this year vs. around 80 million baby boomers -- it is one of the most influential. And the one paid most homage by marketers.

"They have huge impact on what their parents buy, and then they have their own money, more than any other generation before them, and of course they are the consumers of tomorrow," Mr. Anderson said, adding that marketers also target the 18-to-24 crowd to reach society at large. "In America, everyone wants to be younger, so we look to younger people. We think they're happier than us and we want to be like them, resulting in a younger-targeted marketing message," he said.

Not surprisingly, the brand that ruled with this group was Apple. It ranked as the No. 2 overall best brand by 17% of the students; ranked Nos. 1 and 2 as most anticipated products with iPhone and new iPod versions; ranked Nos. 1 and 2 in product recommendations with iPod followed by Apple products in general; and ranked No. 6 in most popular commercials.
PRODUCT

No1

%

No 2

%

---

Book

20

Da Vinci Code

2.5

Website

Facebook

12.3

MySpace

6.8

Clothing

Old Navy

6.9

American Eagle

6.6

Magazine

Comopolitan

5.5

People

4.0

Fast Food

Taco Bell

12.5

11.6

TV Show

Grey's Anatomy

7.2

The Office

6.8

Candy

Snickers

11.1

MSM's

5.9

Soft Drink

17.1

11.7

Cellphone

Verizon

16.5

15.1

Sports Team

NY Yankees

4.5

Boston red Sox

3.4

MP3 player

iPod

65.4

Creative

5.0

Music

Linkin Park

1.7

Dave Matthews

1.6

Celebrity

3.7

Jessica Alba

2.7

Source: Anderson Analytics
College Students most popular products


Love and hate for lizard

As for commercials, the ads these kids love are also some of the ones they hate. Geico ranked No. 1 on both the best and worst list of commercials -- 25% ranked it good, 26% ranked it bad. Axe Bodyspray, iPhone, Burger King and Apple also made both lists.

While their preference for technology was apparent, particularly among men who ranked Digg and Engadget among their top 10 websites, they didn't make the leap to consumer-generated media. Only 8% said they uploaded videos to YouTube. And in fact, 64% don't make videos at all while another 14% who do make them said they don't share them with anyone. While 75% surf social-networking sites and 71% read news online, only 14% said they wrote their own blogs.

Other than online habits, there were plenty of other disparities between the sexes. More than 71% of the young women recently read a book for pleasure vs. 55% of men, while more than 55% of men played video games alone vs. just 21% of women. But even togetherness didn't up the video-game-play time: Only 17% of women said they had recently played a game with others, while more than 40% of the men had.
HISTORY
Facebook is a social networking website which was launched on February 4, 2004.

Facebook was founded by Mark Zuckerberg, Harvard graduate and former Ardsley High School student, in 2004. Initially the membership was restricted to students of Harvard College. It was subsequently expanded to other Boston area schools (Boston College, Boston University, MIT, Tufts), Rochester, Stanford, NYU, Northwestern, and all Ivy League schools within two months. Many individual universities were added in rapid succession over the next year. Eventually, people with a university (e.g .edu, .ac.uk, etc.) email address from institutions across the globe were eligible to join. Networks were then initiated for high schools and some large companies. Since September 11, 2006, it has been made available to any email address user who inputs a certain age range. Users can select to join one or more participating networks, such as a high school, place of employment, or geographic region.

As of July 2007, the website had the largest number of registered users among college-focused sites with over 34 million active members worldwide (also from non-collegiate networks). From September 2006 to September 2007 it increased its ranking from 60 to 7th most visited web site, and was the number one site for photos in the United States, ahead of public sites such as Flickr, with over 8.5 million photos uploaded daily.

The name of the site refers to the paper facebooks depicting members of the campus community that U.S. colleges and preparatory schools give to incoming students, faculty, and staff as a way to get to know other people on campus.


Operations

The site is free to users and generates revenue from advertising including banner ads and sponsored groups (in April 2006, revenue was rumored to be over $1.5 million per week).[10] Users create profiles that often contain photos and lists of personal interests, exchange private or public messages, and join groups of friends. The viewing of detailed profile data is restricted to users from the same network or confirmed friends. According to TechCrunch, "about 85% of students in [previously] supported colleges have a profile [on the site]. [Of those who are signed up,] 60% log in daily. About 85% log in at least once a week, and 93% log in at least once a month." According to Chris Hughes, spokesman for Facebook, "People spend an average of 19 minutes a day on Facebook." In a 2006 study conducted by Student Monitor, a New Jersey-based limited liability company specialising in research concerning the college student market, Facebook was named as the second most "in" thing among undergraduates, tied with beer and sex and losing only to the iPod.


Origins and expansion

Mark Zuckerberg

The former banner of FacebookWikinews has news related to this article:
Facebook's fundingMark Zuckerberg founded "The Facebook" in February 2004, while attending Harvard University, with support from Andrew McCollum and Eduardo Saverin. By the end of the month, more than half of the undergraduate population at Harvard were registered on the service. At that time, Zuckerberg was joined by Dustin Moskovitz and Chris Hughes for site promotion and Facebook expanded to MIT, Boston University, and Boston College. This expansion continued in April of 2004 when it expanded to the rest of Ivy League and a few other schools. The following month, Zuckerberg, McCollum and Moskovitz moved to Palo Alto, California, to continue work on Facebook's development with additional help from Adam D'Angelo and Sean Parker. In September, Divya Narendra, Cameron Winklevoss and Tyler Winklevoss, the owners of the social networking website ConnectU, filed a lawsuit against Facebook, alleging that Zuckerberg had illegally used source code intended for a website they asked him to build for them. Also at that time, Facebook received approximately $500,000 from PayPal co-founder Peter Thiel in an angel round. By December, Facebook's user base had exceeded one million.


2005

In May 2005, Facebook raised $12.7 million in venture capital from Accel Partners. On August 23, 2005, Facebook bought the domain name facebook.com from the Aboutface Corporation for $200,000 and dropped "the" from its name. At that time the site was overhauled, a change intended to make profile pages more user-friendly, according to Zuckerberg. Also that month McCollum went back to Harvard although he continued to serve as a consultant and returned to work on staff during the summers. As before, Hughes remained in Cambridge while he performed his duties as company spokesperson. Then, on September 2, 2005, Zuckerberg launched the high school iteration of Facebook, calling it the next logical thing to do. While initially described as separate "communities" to which users needed to be invited to participate, within only fifteen days most high school networks did not require a password to join (although registration with Facebook was still necessary.) By October, Facebook's expansion had trickled down to most small universities and junior colleges in the United States, Canada, and the UK, in addition to having expanded to twenty-one universities in the United Kingdom, the entire Instituto Tecnologico y de Estudios Superiores de Monterrey (ITESM) system in Mexico, the entire University of Puerto Rico network in Puerto Rico, and the whole University of the Virgin Islands network in the U.S. Virgin Islands. On December 11, 2005, universities in Australia and New Zealand were added to the Facebook network, bringing its size to more than 2,000 colleges and more than 25,000 high schools throughout the United States, Canada, Mexico, the United Kingdom, Australia, New Zealand, and Ireland.


2006

On February 27, 2006, Facebook began allowing college students to add high school students as friends due to requests from users. About a month later, on March 28, 2006, BusinessWeek reported that a potential acquisition of the site was under negotiation. Facebook reportedly declined an offer of $750 million, and it was rumored that the asking price was as high as $2 billion.[18] In April, Peter Thiel, Greylock Partners, and Meritech Capital Partners invested an additional $25 million in the site. In May, Facebook's network extended into India, at Indian Institutes of Technology (IITs) and Indian Institutes of Management (IIMs). The following month Facebook threatened to seek costs of up to $100,000 from Quizsender.com for copyright infringement for allegedly copying the "look and feel" of Facebook. On July 25, new services were offered in the site that would potentially produce additional revenue. A promotion was arranged between Facebook and iTunes, in which members of the Apple Students group would receive a free 25 song sampler each week until September 30 in various music genres. The promotion's purpose was to make students more familiar with and enthusiastic about each service as fall classes approached. In the early half of August, Facebook added universities in Germany and high schools in Israel, (Haifa, Jerusalem, and Qiryat Gat) to its network. On the 22nd of that month, Facebook introduced Facebook Notes, a blogging feature with tagging, embedded images, and other features, also allowing the importation of blogs from Xanga, LiveJournal, Blogger, and other blogging services. This newly added feature also included the common blog feature of allowing readers to comment on users' entries. On September 11, 2006, Facebook became open to all users of the Internet, prompting protest from its existing user base. Two weeks later, Facebook opened registration to anyone with a valid e-mail address (see below).


2007

On May 10, 2007 Facebook announced a plan to add free classified advertisements to its website, making it a competitor with established online companies such as Craigslist. This feature, known as Facebook Marketplace, went live on May 14, 2007. On May 24, 2007, Facebook launched an API that allows the development of applications to be used on the site, known as Facebook Platform. In June, the partnership begun the previous year between iTunes and Facebook continued, with the download service again offering free music samplers through the Apple Students group. In July, Facebook announced its first acquisition, purchasing Parakey, Inc. from Blake Ross and Joe Hewitt. In August, the company was featured in a Newsweek cover story by Steven Levy in the magazine's annual college edition.

Facebook hired YouTube's former CFO Gideon Yu on July 24, 2007. Gideon Yu succeeded Michael Sheridan.

On September 25, 2007, it was rumored that Microsoft may buy a stake in Facebook. An outright sale of Facebook is said to be unlikely as founder Mark Zuckerberg would like to keep it independent.


Site Features

The Wall

The Wall is a space on each user's profile page that allows friends to post messages for the user to see. One user's wall is visible to anyone with the ability to see their full profile, and different users' wall posts show up in an individual's News Feed. Many users use their friend's walls for leaving short, temporal notes. More private discourse is saved for Messages, which are sent to a person's Inbox, and are visible only to the sender and recipient(s) of the Message, much like email.

In July 2007, Facebook allowed users to post attachments to the wall, whereas previously the wall was limited to textual content only.


Gifts

Some of Facebook's gifts, as displayed in the website's gift shop.In February 2007, Facebook added a new gift feature to the website. Friends could send "gifts" -- small icons of novelty items designed by former Apple designer Susan Kare -- to each other by selecting one from Facebook's virtual gift shop and adding a message. Gifts given to a user appear on the recipient's wall with the giver's message, unless the giver decided to give the gift privately, in which case the giver's name and message is not displayed to other users. Additionally, all gifts (including private gifts) received by a user are displayed in the recipient's "gift box" (right above their wall on their profile), marked with either the first name of the user (for public gifts) or the word "Private." An "Anonymous" option is also available, by which anyone with profile access can see the gift, but only the recipient will see the message. No one will see the giver's name, and the gift will go in the recipient's gift box but not the wall.

Facebook users are given one free gift to give upon account signup. Each additional gift given by a user costs USD $1.00. The initial selection of gifts was Valentine's Day themed, and 50% of the proceeds received through February 2007 were donated to the charity Susan G. Komen for the Cure. After the month of February, the proceeds were no longer donated. Soon after, Facebook began making one new gift available each day, most of which had a limited supply or were available for a limited time. The daily new gift is advertised on every user's home page.

With the advent of Applications came a way to subvert the required US$1.00 payment; however, the gifts in the "Free Gifts" application, created by Zachary Allia, are not the same as the official gifts, as they are displayed in a different manner.


[edit] Marketplace
In May 2007, Facebook introduced the Facebook Marketplace allowing users to post free classified ads within the following categories: For Sale, Housing, Jobs, and Other. Ads can be posted in either available or wanted format. The market place is available for all Facebook users and is currently free.


Pokes

Facebook includes a "poke" feature which allows one user to send a "poke" to another. According to Facebook's FAQ section on the Poke Feature, "a poke is a way to interact with your friends on Facebook. When we created the poke, we thought it would be cool to have a feature without any specific purpose. People interpret the poke in many different ways, and we encourage you to come up with your own meanings." In principle this is intended to serve as a "nudge" to attract the attention of the other user. However while many Facebook users, as intended, use the feature to attract attention or say hello, some users construe it as a sexual advance. This interpretation of the feature inspired a popular Facebook group titled "Enough with the Poking, Lets Just Have Sex," which, as of September 2007, has more than 250,000 members.

Friends often engage in what is known as a "poke war," where the poke is exchanged back and forth continuously between two users by using the "poke back" feature.

There are several new applications such as "X Me" and "SuperPoke!", that allow users to put any action in place of the word "poke."


Status

The "status" feature allows users to inform their friends and the Facebook community of their current whereabouts and actions. Facebook prompts the status update with "(User name) is..." and Facebook users fill in the rest. Status updates are noted in the "Recently updated" section of a users' friend list.


Events

Facebook events are a way for members to let friends know about upcoming events in their community and to organize social gatherings.


Applications

On May 24, 2007, Facebook launched the Facebook Platform, which provides a framework for developers to create applications that interact with core Facebook features.

Among the most popular applications are Top Friends, which allows users to select and display their favorite friends; Graffiti, which gives users a visual version of Facebook's wall; and iLike, a social music discovery service that features concert information and a music trivia game, similar to the one featured on the iPod. Third-party websites such as Adonomics, which provides application metrics, and blogs such as AppRate, Inside Facebook and Face Reviews have sprung up in response to the clamor for Facebook applications. Even games such as chess and Scrabble are available.

On July 4, 2007, Altura Ventures announced the "Altura 1 Facebook Investment Fund," becoming the world's first Facebook-only venture capital firm. On July 10, 2007 Bay Partners announced appfactory, a venture capital seed program dedicated solely to Facebook applications.

On August 29, 2007, Facebook changed the way in which the popularity of applications is measured, in order to give more attention to the more engaging applications, following criticism that ranking applications only by the number of users was giving an advantage to the highly viral, yet useless applications.

Tech blog Valleywag has criticized Facebook Applications, labeling them a "cornucopia of uslessness."

As of September 25th 2007, there are more than 4,500 Applications.


Facebook Markup Language

Facebook Markup Language is a subset of HTML. It allows Facebook application writers to customise the "look and feel" of their applications, to a limited extent.


Facebook Video

During the time that Facebook released its platform, it also released an application of its own for sharing videos on Facebook. Users can add their videos with the service by uploading video, adding video through Facebook Mobile, and using a webcam recording feature. Additionally, users can "tag" their friends in videos they add much like the way users can tag their friends in photos. This feature was expected to increase competition with MySpace.[citation needed] However, the Facebook Video Application does not allow sharing videos outside of Facebook. Users will not be able to export or download videos from Facebook. Despite this, a Greasemonkey Userscript was posted on Userscripts.org which allows both the downloading of Facebook Videos and the embedding[40] of Videos on sites outside of Facebook's website.


Model of the domain

Model of the Facebook domainThe diagram on the right, expressed using the UML standard notation for class diagrams, represents a subset of the information managed by Facebook. It gives a concise picture of the various entities, relations and fields stored in the database.

For instance, the diagram shows what fields are associated with the notion of Job, School, CreditCard, ScreenName, and so on (see the corresponding yellow boxes representing classes).

Note that this is a conceptual class diagram: it describes the concepts rather than the implementation and the detail of the database. For more information about technical models, see FQL - Facebook Query Language (SQL-like query language).


Infrastructure

For running its operations Facebook use the software bundle known as LAMP. Steven Grimm, an infrastructure engineer at Facebook, writes in his blog:

Almost all our servers are running open-source software. Our Web servers use Linux and Apache and PHP. Our database servers run MySQL. We use memcached to help keep the site snappy. Some of our behind-the-scenes software is written in Python and Perl and Java, and we use gcc and Boost for the parts that aren't. Our developers use Subversion and git to keep track of their work. The list goes on—like many Web sites, we use it from top to bottom.


Sale rumors

In 2006, with the sale of social networking site MySpace to NewsCorp, rumors surfaced about the possible sale of Facebook to a larger media company. Zuckerberg, the owner of Facebook, has said that he does not want to sell the company and denies rumors to the contrary. He has already rejected outright offers in the range of $975 million, and it is not clear who might be willing to pay a higher premium for the site. Steve Rosenbush, a technology business analyst, suspects Viacom.

In September 2006, serious talks between Facebook and Yahoo! took place for the acquisition of the social network, with prices reaching as high as $1 billion. In October, after Google purchased video-sharing site YouTube, rumors circulated that Google had offered $2.3 billion to outbid Yahoo!

Peter Thiel, a board member of Facebook, indicated that Facebook's internal valuation is around $8 billion based on their projected revenues of $1 billion by 2015, comparable to that of Viacom's MTV brand[46] and based on shared target demographic audience.

In September 2007, Microsoft approached Facebook, proposing an investment in return for a 5% stake in the company. Microsoft would pay an estimated 300 to 500 million dollars for the share. Other companies such as Google have also expressed interest in getting a stake in Facebook.


Use in investigations

The information students provide on Facebook has been used in investigations by colleges, universities, and local police. Facebook's Terms of Use[48] specify that "the website is available for your personal, noncommercial use only", misleading some to believe that college administrators and police may not use the site for conducting investigations. However, there are settings on Facebook that allow a user to make his/her profile private (only people the user approves may see his/her profile).


Alcohol policy violations

There have been incidents where colleges and universities use Facebook to investigate underage drinking and violations of dry campus policies or discover them while investigating other incidents. For example, several Residence Community Advisors at Northern Kentucky University lost their jobs when pictures were discovered of them having casual drinks in a residence hall one night towards the end of semester. Many high schools have also begun to use Facebook to crack down on underage drinking and other illegal activities.

In response to the monitoring, some students have begun to submit "red herring" party listings. In one case at The George Washington University, shown at CakeParty.org, students advertised their party and were raided by campus police. The police found only cake, no alcohol, and later claimed the break up had been triggered by a noise complaint.


Other investigations

There have been several incidents where candidates in student government elections used Facebook for campaigning in a way that was not permitted by their campaign policies.

At the University of Mississippi, a group of students were brought before the University's Judicial Board in April 2005 and forced to remove a Facebook group that professed their love for a professor in a sexually suggestive manner.

One Miami University student was arrested after he set a composite sketch of a rape suspect as his profile picture.

Others have been punished for rushing the football field at Penn State (Many "I rushed the field" groups were created after the Nittany Lion football team defeated Ohio State in October 2005, and State College Police and Pennsylvania State Police used the groups to arrest those who they believed rushed the field in violation of school policy).

A Duquesne University student was punished for hate speech against homosexuals.

Four Syracuse University students were reprimanded for harassing an instructor in a Facebook group and were threatened with expulsion, though the final result was academic probation. [61] On the other hand, University of Louisville students who had created a Facebook group to complain about a professor's teaching shortcomings helped lead to the dismissal of their targeted instructor in February 2006, and the students were not punished.

In February 2007, following the hit-and-run death of freshman Carlee Wines, University of Connecticut campus police used Facebook to link the suspected driver, Anthony P. Alvino of Lindenhurst, N.Y., to the university. By following leads via Facebook, police learned of the connection between Alvino and his girlfriend, Michele A. Hall, a UConn student. Alvino was charged for the hit-and-run, while Hall was charged with helping cover it up and hindering prosecution.

In April 2007, just days after the Virginia Tech shooting, a student at the SUNY College at Cobleskill was remanded into psychiatric care and suspended from college after posting a photo of himself on his profile with a vaguely threatening message underneath. This story became even more controversial as it grew across the news.

It has been reported that staff at the University of Oxford have been looking at students' Facebook pages in investigating poor behaviour. Staff have been searching through photos in an effort to root out poor conduct from students celebrating their exam results and graduation. The Oxford University Student Union has urged students to restrict access to 'friends only' in an effort to protect privacy.

In July 2007 The University of Kent issued a strongly worded statement protesting that a group of students had created a hate page about a library employee, which the site quickly withdrew.

In November 2006, two students were expelled from the University of Texas fraternity Pi Kappa Alpha based on racist images posted on Facebook.


Other uses of profile information

Because of users' concern over who was viewing their photo albums (pictured), Facebook staff added privacy controls such as Limited Profile settings to restrict their display.Some employers look at Facebook profiles of prospective employees or interns. Information posted on Facebook is potentially accessible to employers with faculty or alumni accounts.

Information posted on the site is sometimes distributed publicly. Students who are related to politicians or other public figures have had screenshots of their profiles or photo albums taken and shared in an attempt to embarrass their relatives. After profile information was posted on Gawker and Wonkette, two popular weblogs, Facebook's Chief Privacy Officer, Chris Kelly, sent the sites' publishers cease and desist notices. Also, a group calling itself Performing Politics, Inc. publicly displayed the profiles of students at Yale who had made comments about homosexuality in an effort to show evidence of homophobia at the school.

In Wrentham, Massachusetts State Senator Scott P. Brown (R) was invited to speak at King Philip Regional High School to talk about his position against gay marriage. During the speech, Brown read verbatim several posts attacking him from a Facebook group dedicated to a pro-gay rights history teacher. Often he included both verbatim profanity and the names of the students who wrote them.

Militant members of the Animal Liberation Front (ALF) in Britain have threatened students at Oxford who support the university's proposed South Parks laboratory saying they are legitimate targets for attack. A counter-activist group called Pro-Test has warned students not to support the lab's construction on Facebook as they believe ALF is monitoring the site.

After the death of a teenager under suspicious circumstances in July 2007, the Ottawa Citizen used comments from a facebook memorial group in a slanderous manner to create a dramatic article on the front page city section showing the irresponsibility of the teen and his peers. The Citizen claimed that the teens thought they were supermen and were invincible and that they had no respect for the law. This sparked outrage amongst the users who wrote many letters to the editor of the Citizen, and the Citizen released an unofficial apology on the wall of the group.

According to Facebook's privacy policy, Facebook reserves the right to release the information that users provide (including favorite movies, television shows, books, music, etc.) to organisations.

Facebook was used by reporters in the Hendrick Hudson Senior Prank Bomb case to contact the involved students. The reporters had a facebook profile and left messages encouraging them to talk to the press about the legal case at hand.


[edit] Responses

Schools block access

The University of New Mexico in October 2005 blocked access to Facebook from UNM campus computers and networks, citing unsolicited e-mails and a similar site called UNM Facebook. After a UNM user signed into Facebook from off campus, a message from Facebook said, "We are working with the UNM administration to lift the block and have explained that it was instituted based on erroneous information, but they have not yet committed to restore your access." UNM, in a message to students who tried to access the site from the UNM network, wrote, "This site is temporarily unavailable while UNM and the site owners work out procedural issues. The site is in violation of UNM's Acceptable Computer Use Policy for abusing computing resources (e.g., spamming, trademark infringement, etc.). The site forces use of UNM credentials (e.g., NetID or email address) for non-UNM business." However, after Facebook created an encrypted login and displayed a precautionary message not to use university passwords for access, UNM unblocked access the following spring semester.

The Columbus Dispatch reported on June 22, 2006, that Kent State University's athletic director had planned to ban the use of Facebook by athletes and gave them until August 1 to delete their accounts. On July 5, 2006, the Daily Kent Stater reported that the director reversed the decision after reviewing the privacy settings of Facebook.

Michigan public schools have blocked most of all schools from Facebook and other social networking sites[citation needed].


Organizations blocking Facebook

Ontario government employees, MPPs, and cabinet ministers were blocked from access to Facebook on government computers in May 2007. When the employees tried to access Facebook, a warning message "The Internet website that you have requested has been deemed unacceptable for use for government business purposes". This warning also appears when employees try to access YouTube, gambling or pornographic websites.

The New South Wales Department of Education and Training has also blocked all users (students and staff) from accessing Facebook.


Facebook memorials

A notable ancillary effect of social networking websites, particularly Facebook, is the ability for participants to mourn publicly for a deceased individual. On Facebook, students often leave messages of sadness, grief, or hope on the individual's page, transforming it into a sort of public book of condolences. This particular phenomenon has been documented at a number of schools. Previously, Facebook had stated that its official policy on the matter was to remove the profile of the deceased one month after he or she has died, preventing the profile from being used for communal mourning, citing privacy concerns. Due to user response, Facebook amended its policy. Its new policy is to place deceased members' profiles in a "memorialization state".

Additional usage of Facebook as a tool of remembrance is expressed in group memberships on the site. Now that groups are community-wide and available among all networks, many users create Facebook groups to remember not only a deceased friend or individual, but also as a source of support in response to a great tragedy such as 9/11 or the Virginia Tech massacre in April, 2007.


Customization and security

Facebook is often compared to MySpace but one significant difference between the two sites is the level of customization. MySpace allows users to decorate their profiles using HTML and CSS while Facebook only allows plain text. However, a number of users have tweaked their profiles by using "hacks." On February 24, 2006, a pair of users exploited a cross-site scripting (XSS) hole on the profile page and created a fast-spreading worm, loading a custom CSS file on infected profiles that made them look like MySpace profiles. Incidentally, both users are now employed by Facebook. On April 19, 2006, a user was able to embed an iframe into his profile and load a custom off-site page featuring a streaming video and a flash game from Drawball. He has since been banned from Facebook. On March 26, 2006, a user was able to embed JavaScript in the "Hometown" field of his profile which imported his custom CSS.[96] In each case, Facebook quickly patched the holes, typically within hours of their discovery. In July, 2007, a user discovered a cross-site scripting (XSS) hole in the Facebook Platform that could inject JavaScript into profiles, which was used to import custom CSS and demonstrate how the platform could be used to violate privacy rules or create a worm. This hole took Facebook two and a half weeks to fix.


Criticisms

Further information: Criticism of Facebook


Lawsuit from Connectu.com

This article documents an ongoing lawsuit.
Information may change rapidly as the suit progresses.

Founder of Facebook.com, Mark Zuckerberg, has been accused of illegally using both the concept and source code from competing site Connectu.com. In November 2003,ConnectU engaged Mark Zuckerberg, then a sophomore at Harvard, to complete the computer programming for their website. Upon joining the ConnectU team, Zuckerberg was given full access to the website source code. Allegedly, Zuckerberg intentionally hampered the development of ConnectU while using code originally intended for ConnectU in the development of Facebook.

Since its original filing in Massachusetts the lawsuit was dismissed without prejudice due to technicality on March 28, 2007, but was never ruled on. It was refiled soon thereafter in U.S. District Court in Boston, and a preliminary hearing was scheduled for July 25, 2007.[99] Facebook asked the district court to dismiss the case. The attorneys representing Facebook referred to the allegations as "broad brush", "false" and that they are unsubstantiated with evidence.


Aaron Greenspan & house SYSTEM

Aaron Greenspan, a Harvard classmate of Mark Zuckerberg claims that he created the original college social networking system, before either Facebook or ConnectU were founded.


Privacy concerns

There have been some concerns expressed regarding the use of Facebook as a means of surveillance and data mining. Theories have been written about the possible misuse of Facebook and privacy proponents have criticised the site's current privacy agreement. According to the policy, "We may use information about you that we collect from other sources, including but not limited to newspapers and Internet sources such as blogs, instant messaging services and other users of Facebook, to supplement your profile." However, some features—such as AIM away-message harvesting and campus newspaper monitoring—have been dropped and Facebook has since responded to the concerns. Facebook has assured worried users the next privacy policy will not include the clause about information collection and has denied any data mining is being done "for the CIA or any other group." However, the possibility of data mining by private individuals unaffiliated with Facebook remains open, as evidenced by the fact that two MIT students were able to download, using an automated script, over 70,000 Facebook profiles from four schools (MIT, NYU, the University of Oklahoma, and Harvard) as part of a research project on Facebook privacy published on December 14, 2005.

Another clause that some users are critical of reserves the right to sell users' data to private companies, stating "We may share your information with third parties, including responsible companies with which we have a relationship." This concern has also been addressed by spokesman Chris Hughes who said "Simply put, we have never provided our users' information to third party companies, nor do we intend to." It is unclear if Facebook plans to remove that clause as well.

Recently serious privacy concerns have been raised over the security of 3rd party applications that users may install on Facebook (for example vampires, super poke etc). Third party applications have access to almost all user information and "Facebook does not screen or approve Platform Developers and cannot control how such Platform Developers use any personal information."

Facebook staff have the authority to view profiles in the event that the person is suspected of violating the site's terms of service.

In August 2007 the code used to dynamically generate Facebook's home and search page as visitors browse the site was accidentally made public, according to leading internet news sites. A configuration problem on a Facebook server caused the PHP code to be displayed instead of the web page the code should have created, raising concerns about how secure private data on the site was. A visitor to the site copied, published and later removed the code from his web forum, claiming he had been served legal notice by Facebook. Facebook's response was quoted by the site that broke the story.

" A small fraction of the code that displays Facebook web pages was exposed to a small number of users due to a single misconfigured web server that was fixed immediately. It was not a security breach and did not compromise user data in any way. Because the code that was released only powers the Facebook user interface, it offers no useful insight into the inner workings of Facebook. The reprinting of this code violates several laws and we ask that people not distribute it further. "

In the UK, the Trade Union Council has encouraged employers to allow their staff to access Facebook and other social networking sites from work, provided they proceed with caution.

In September 2007, Facebook drew a fresh round of criticism after it began allowing non-members to search for users, with the intent of opening limited "public profiles" up to search engines such as Google in the following months.


Similar services in other languages

Facebook clones throughout the world include:

StudiVZ — offered in a number of countries, including:
Germany: studiVZ.de (studiVZ on German Wikipedia)
France: studiQG.fr
Italy: studiLN.it (studiLN on Italian Wikipedia)
Spain: estudiLN.es (estudiLN on Spanish Wikipedia)
Poland: studentIX.pl
Australia: studentface.com.au
China: xiaonei.com (校内网 on Chinese Wikipedia)
Russia: vkontakte.ru (В Контакте on Russian Wikipedia)
South America unibicate.com
Turkey: studentSN.com , unihayat.com
Esperanto - Amikumu.com
All these sites share Facebook's success in their corresponding countries to a certain extent, according to Alexa.


Statistics

(Approximate numbers as of August 2007).
Active users: 39 million
Search index size: 200GB
Largest networks: London, UK 1,268,000 and Toronto, Canada 859,000
Traffic rank: 8th
Photos: 1.7 billion (which averages to about 44 photos per user)
On March 2, 2007, a poll conducted by eMarketer.com of American youths in the United States discovered Facebook was the most viewed site among all respondents with more females aged 17-25 (69%) visiting the site than males (56%).


References
Arrington, Michael (2006). Yahoo's "Project Fraternity" Docs Leaked. TechCrunch.

Facebook: The Newest Fad in Marketing (HTML). Thinkubator: Facebook, the latest fad in marketing.

Maestri, Nicole "Wal-Mart using Facebook to win back-to-school sales" (news).

Related info for: facebook.com/. Alexa Internet.

Doug Beaver (2007). Facebook Photos Infrastructure (html). Facebook Weblog. Facebook.

Donna Bogatin (2007). Why Facebook Is Scarier than Google (html). ZDNet Blogs - Digital Markets. CNET Networks. The author is quoting facebook founder Mark Zuckerberg who is cites unnamed Associated Press reports

Arrington, Michael (2006). Facebook Goes Beyond Colleges, High School Markets. TechCrunch.

Arrington, Michael (2005). 85% of College Students use FaceBook. TechCrunch.

Associated Press. "Apple surpasses beer on college campuses", CNN.

McGinn, Timothy J.. "Lawsuit Threatens To Close Facebook", Harvard Crimson

Maugeri, Alexander. "TheFacebook.com faces lawsuit", Daily Princetonian

Accel Partners Accel Partners Invests in Thefacebook.com. Press release.

Kornblum, Janet. "Teens hang out at MySpace", USA Today

A series of announcements were posted on Facebook explaining the changes.

Rosenbush, Steve. "Facebook's on the Block", BusinessWeek Online

Teller, Sam. "Investors Add $25M to Facebook's Coffers", The Harvard Crimson

McCallum, Zoe. "Facebook sends out its lawyers", The Oxford Student

Romanelli, Vincent. "Facebook threaten legal action", The Cherwell

Cheng, Jacqui. "Infinite Loop: Apple and Facebook partner up for back to school iTunes promo", arstechnica

Jesdanun, Anick. "Facebook to open to all Internet users", Yahoo News,

Abram, Carolyn. "Welcome to Facebook, everyone"

Kirkpatrick, David. "Facebook's plan to hook up the world". CNN Money, May 29, 2007.

Levy, Steven. "Facebook Grows Up: Can It Stay Relevant?"

Der, Kevin. Facebook is off-the-wall.

"facebook gifts", insidefacebook.com.

Facebook Adds Marketplace of Classified Ads (2007-05-12).

Arrington, J. Michael. "85% of College Students use FaceBook", TechCrunch, 2005-09-07.

"Facebook Platform Launches", Facebook

"Altura Ventures news", Altura Ventures

Morin, Dave. "A shift to engagement", Facebook

Facebook Video Launches: YouTube Beware! May 24, 2007

Embed Facebook Videos On the Net August 20, 2007

Steven Grimm (2006-12-13). The Spirit of Openness. The Spirit of Openness

Zuckerberg, Mark (2006-09-08). Free Flow of Information on the Internet discussions. Facebook.

Rosenbush, Steve. "Facebook's on the Block", BusinessWeek Online

Delaney, Kevin. "Facebook, Riding a Web Trend, Flirts With a Big-Money Deal", DowJones

Miller, Jason (2006-10-10). First YouTube, Now Facebook? Rumors Circulate. WebProNews.

Facebook Terms of Use May 24, 2007

Chalfant, Drew. "Facebook postings, photos incriminate dorm party-goers", The Northerner (Northern Kentucky University)

Pescovitz, David (2006). Facebook prank on police. Boing Boing

Chains, Benny (2005). Case Closed. CollegeHumor.

Hass, Nancy. "In Your Facebook.com", The New York Times

Freeman, Alyssa and Jamie Scott. "MSA election results postponed", The Maneater (University of Missouri)

Wissner, Jennie. "18 violations delay results", Daily Pennsylvanian

Epstein, David. "Cleaning Up Their Online Acts", Inside Higher Education

Wolfe, Graham. "Student arrested for inducing panic with Facebook picture", Miami Student

Lash, Devon. "Site used to aid investigations", The Daily Collegian (Pennsylvania State University)

"Student Sanctioned For Comments On Homosexuality", WBPF News 25

Pepitone, Julianne. "Freshmen claim Judicial Affairs threatened expulsion for creation of Facebook group critical of TA", The Daily Orange (Syracuse University)

Williams, Sasha. "Psychology professor replaced after complaints", The Louisville Cardinal (University of Louisville)

Merritt, Grace E., Andrew Stricker, Zachary R. Dowdy, Bill Mason. "Arrests in hit-and-run", Newsday.com (registration required), 2007-02-16.

Carra, Nicholas. "Two Arrests Made", The Daily Campus, 2007-02-16.

"SUNY Cobleskill student says his Internet posting troubled officials" The Daily Star, 2007-04-26

Gosden, Emily. "Students' trial by Facebook", The Guardian, 2007-07-17.

Daily Telegraph Number 47, 319 Wednesday 25th July 2007 p2

Fraternity works against racial insensitivity: Black student group helps organize mandatory orientation sessions November 16, 2006]

Todd, Chuck (2006). The Facebook Oppo. Hotline On Call. National Journal Group.

Douglas, Nick (2006). Facebook C&D's Gawker for showing super-secret profiles. Valleywag. Gawker Media.

Tuna, Cari. "Posters allege misogyny, homophobia", Yale Daily News

"Senator repeats bad language written about him", Associated Press

Goodman, Jessica. "Students will be the next target", Oxford Student

Nicole Neroulias, Critics, supporters weigh in on Hen Hud pranksters, The Journal News, 2007-06-21.

Fort, Caleb. "CIRT blocks access to Facebook.com", Daily Lobo (University of New Mexico)

"Popular web site, Facebook.com, back online at UNM", University of New Mexico, 2006-01-19

Loew, Ryan. "Kent banning athlete Web profiles", The Columbus Dispatch

"Organizations blocking facebook", CTV news.

Facebook banned for Ontario staffers: Bureaucrats, MPPs can't visit social website from their work computers May 03, 2007

Prott, Dylan. "Son, friend remembered as 'free spirit'", College Heights Herald

Iorg, Emily. "Student Colby McLain remembered", University News

Batista, Sarah. "UVA Student Remembered", Charlottesville Newsplex

Negrin, Matt. "University responds to SMG junior's death", Daily Free Press

Gardner-Quinn, Michelle. "UVM Memorializes Slain Student", Burlington Free Press,

Bernhard, Stephanie. "Community mourns death of Pagan '06", Brown Daily Herald

Kristina Kelleher, Facebook profiles become makeshift memorials, The Brown Daily Herald

"USAToday article", USAToday

Laverdet, Marcel (2006-02-26). Why XSS is my favorite type of vulnerability.

Romero, John. The Super Facebook Saga.

Facelifting the Facebook (2006-03-26).

Defacing Facebook (1007-07-27).

Defacing Facebook (1007-08-16).

Facebook Tries to Fend Off Copyright-Infringement Claim: Facebook founder Mark Zuckerberg will defend against copyright-infringement allegations tomorrow July 24, 2007

Facebook site faces fraud claim (HTML). BBC News.

Who Founded Facebook? A New Claim Emerges (HTML). NY Times.

Smith, Josh (2005). Big Brothers, Big Facebook: Your Orwellian Community. The Color of Infinity.. (mirrored on Common Ground Common Sense Forums)

Morse, Jacob (2006). Facebook Responds. Cogito

Jones, Harvey, & José Hiram Soltren (2005). "Facebook: Threats to Privacy". (PDF)

Peterson, Chris. "Who's Reading Your Facebook?", The Virginia Informer

Hoffman, Harrison. "Facebook's source code goes public", CNET News.com

Richards, Jonathan. "Facebook Source Code Leaked Onto Internet", FOX

"Facebook's PHP leak SNAFU", Computer World,

Cubrilovic, Nik. "Facebook Source Code Leaked", TechCrunch,

"Facebook Opens Profiles to Public", BBC Online,

Abram, Carolyn "Have a taste" - Facebook blog entry (blog).

Facebook Photos Infrastructure May 21, 2007

"Facebook Extends Lead As Fave Young Adult Site", eMarketer,
---
APPLE RECORDS | BMG | CBS COLUMBIA | CHRYSALIS | EMI | MOTOWN | PARLOPHONE
RCA | SONY | UNIVERSAL MUSIC GROUP | VIRGIN MUSIC GROUP
WARNER MUSIC GROUP (AOL TIME WARNER)
Thirst for a challenge
Solar Red | Solar Crush | Solar Cola | Solar Citrus | Solar Spice