Kickers is a youth brand created in 1968 that produces a wide range of footwear and clothing.


History

In 1968, Daniel Raufast came across a poster advertising the musical Hair. Interested by all the barefooted youngsters wearing jeans, he developed a new shoe concept more compatible with the blue-jean generation. The designer Jacques Chevallereau then created the first 'jean boot'. This new shoe was very different: the use of nubuck; shapes that looked more like short boots than regular shoes; tough crepe soles made with natural rubber, eyelets, contrast stitching, panels and appliqués all obviously referencing denim. The success was such that within one season , Kickers production capacity grew from 300 to 12,000 pairs per month. By 1974, Kickers were selling in over 70 countries.


Music industry popularity

The Kick Hi boot was released in 1975. It was the late Eighties and early Nineties that Kickers really gained popularity when Kick Hi's were heralded by icons on the Manchester music scene. The Kick Hi then became popular in the rave scene, first with acid house and then later with trance music. Many fans of the shoe came from diverse and contemporary musical backgrounds including UK garage, RnB, pop and hip-hop.

Over the years Kickers has been associated with the music industry, including Ms Dynamite, So Solid Crew, Jarvis Cocker, Noel Gallagher, Mike Skinner, Arctic Monkeys,Craig David and Rodney P.

Ian Brown famously kicked off the trend by wearing a pair of Kick Hi's to The Haçienda as a cheeky retort to the strict 'no trainer policy'. The Stone Roses wore them in their video for 'Fools Gold'. A sheep sported a pair of Kick Hi's on the cover of the 'Stepping Stone' 12 single by The Farm.

Kickers are sponsoring the Urban Music Awards (UMA) 2007 and have an advertorial with NME until September 2007.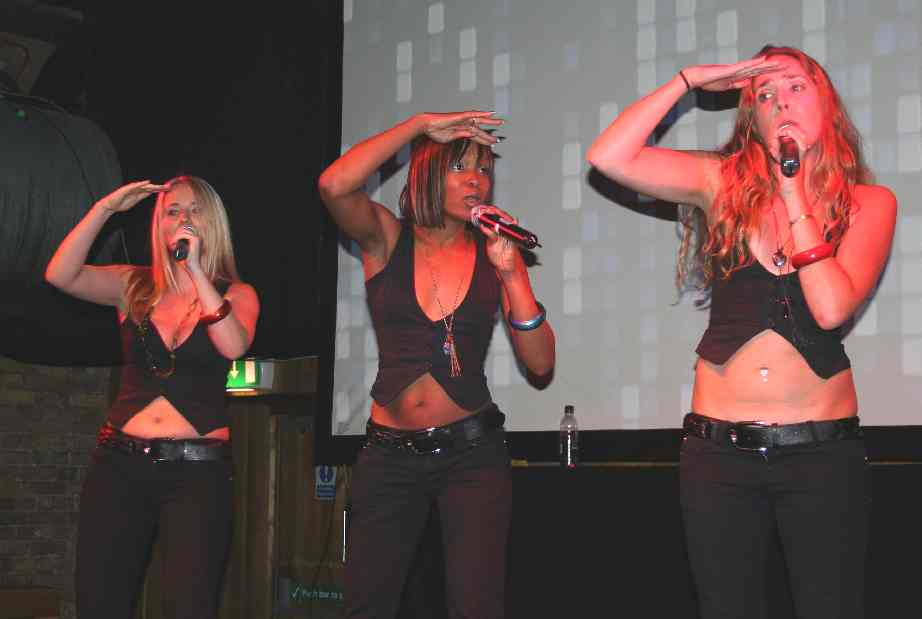 The Kismet Girls performing in London UMA October 2007
BRANTANO

Brantano Footwear is a multinational footwear company, which sells a wide range of footwear in its 282 stores across Europe and the Middle East. In 2005, Brantano had a revenue of €304.1 million.

Origin

The company originated from a small factory run by André Brantegem and his brother in Lede, East Flanders. The Brantagem brothers were sons of a cobbler. They specialised in ladies' shoes which they sold to wholesalers and retailers in Belgium. Eventually the brothers separated and in 1962 André intitiated a retail outlet at the factory. This evolved into the Brantano chain of show shops.


Business

Brantano NV is the parent company that is in control of the rest of the Brantano group.

The group is divided into different parts, including:

- Brantano (UK) Ltd, its British subsidiary, which operates 146 stores in the United Kingdom and also 11 stores in the Middle East;
- Brantano Luxembourg SA, which controls 4 stores in Luxembourg;
- Brimmo NV, which controls 20 stores in Belgium (in addition to these, 101 Belgian stores are controlled directly by Brantano nv);
- Muys NV (taken over by Brantano in 1996), which has 4 stores in Flanders.

Brantano got rid of its Dutch and Danish stores in 2005, and is in the process of liquidating its French stores (which are controlled by its French subsidiary, Brantano SA).


Brantano (UK) Ltd

Brantano (UK) Ltd have recently launched a nationwide advertising campaign in a bid to change the public's perception of Brantano from a discount warehouse, to a high fashion, affordable shoe megastore.


Television advertisement

This campaign includes the introduction of a television advert which features a fictional psychologist called Anne-Marie Brantano, portrayed as one of the giants of twentieth century psychology along with Sigmund Freud and Carl Jung. She is supposed to have discovered the "sling-back synapse", an imaginary part of the female brain which reveals what women want from their shoe shopping experience. It also describes the condition "shoe rage".


Redevelopment

As well as an advertising campaign, Brantano has now completed re-fitting many of its stores to make them look fresh and up-to-date.

Changes include:

New carpets
Fewer shelves on display units
Less old stock on display
New posters on display around the shop detailing new lines or shoes on special offer.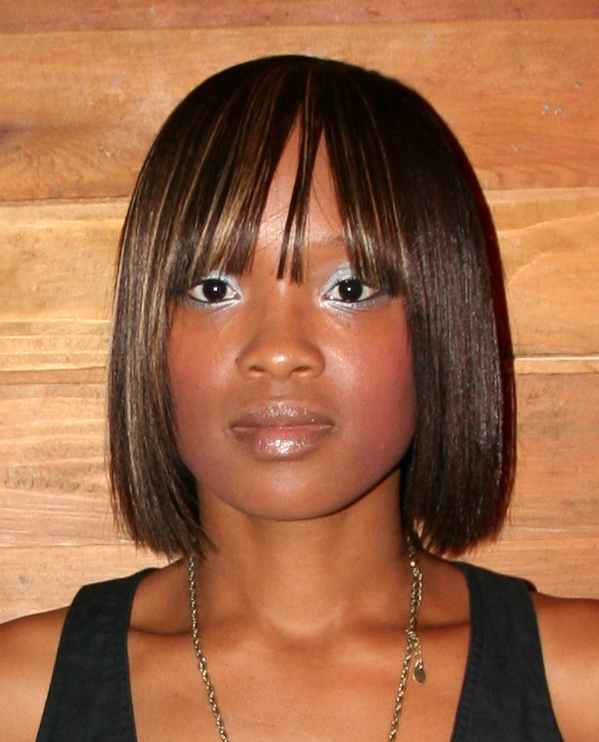 Lera
Charley Mandy
News UK UMA Oct 07: The Kismet Girls - an outstanding new girl group,
great songs and routines - watch out for them in 2008
(A&R departments call 01323 831727 for details) Photos © NJK
THE DATES:

Windsor, Liquid Sunday 30th Sep & 7th Oct.)
DJ Carlos & Prince Diamond – (Invincible Radio- UMA)
Playing the very best in R&B, HipHop, and Dancehall
DJ Vinyl & DT (Masters of Ceremonies)
Playing the very best in R&B, HipHop and Old Skool Garage


Ipswich Liquid Thursday 27th Sep/4th Oct
Ras Kwame – (BBC Radio 1 & 1Xtra). (DJ Xtra (Invincible Radio)
Playing the best in New & Old skool Garage, HipHop, and commercial R&B)
DJ Sir Vennom
Playing the best in R&B/HipHop and Dancehall


Portsmouth Liquid Thursday 20th Sep/11th Oct
Wayne Wayne (Invincible Radio- UMA 2006 nominee)
Playing the best in commercial dancehall, R&B, HipHop and Dance
Alistar Price (Invincible Radio)
Commercial soulful house, R&B and commercial HipHop


Milton Keynes Ocean Monday 24th Sep/1st Oct
Ras Kwame – (BBC Radio 1 & 1Xtra)
Playing the very best in Homegrown.
Wayne Wayne (Invincible Radio- UMA 2006 nominee)
Playing the best in commercial dancehall, R&B, HipHop and Dance


York gallery Sunday 23rd Sep/14th Oct
Lady Smurf – (Invincible Radio- UMA)
Playing the very best in R&B, HipHop, and Dancehall
DJ Carlos & Prince Diamond – (Invincible Radio- UMA)
Playing the very best in R&B, HipHop, and Dancehall


Coventry Lava/Ignite Thursday 27th Sep/18th Oct
DJ Iron – (Virgin Music-EMI)
Playing the very best in R&B, HipHop and Olds Skool Garage
DJ Vinyl & DT (Masters of Ceremonies)
Playing the very best in R&B, HipHop and Old Skool Garage


Crawley Liquid Thursday 20th Sep/25th Oct
DJ Sir Vennom
Playing the best in R&B/HipHop and Dancehall
DJ Carlos & Prince Diamond – (Invincible Radio- UMA)
Playing the very best in R&B, HipHop, and Dancehall


Hemel Hempstead lava/Ignite Friday 28th Sep/5th Oct
Alistar Price (Invincible Radio)
Commercial soulful house, R&B and commercial HipHop
DJ Iron – (Virgin Music-EMI)
Playing the very best in R&B, HipHop and Olds Skool Garage


Rotherham Liquid Thursday 27th sep/18th Oct
DJ 1 Race, Invincible Radio. Playing R&B
DJ Carlos & Prince Diamond – (Invincible Radio- UMA)
Playing the very best in R&B, HipHop, and Dancehall
Lady Smurf – (Invincible Radio- UMA)
Playing the very best in R&B, HipHop, and Dancehall


Cardiff Ocean Thursday 27th sep/25th Oct
DJ Xtra (Invincible Radio)
Playing the best in New & Old skool Garage, HipHop, and commercial R&B
DJ Vinyl & DT (Masters of Ceremonies)
Playing the very best in R&B, HipHop and Old Skool Garage


Uxbridge Liquid Thursday 27th Sep/18th Oct
DJ X-ray (Invincible Radio)
Playing the best in Homegrown and commercial R&B
Alistar Price (Invincible Radio)
Commercial soulful house, R&B and commercial HipHop


St Albans Batchwood hall Thursday 27th sep/4th Oct
Ras Kwame – (BBC Radio 1 & 1Xtra)
Playing the very best in Homegrown.
DJ Vinyl & DT (Masters of Ceremonies)
Playing the very best in R&B, HipHop and Old Skool Garage


Oxford Parkend Thursday 4th Oct/11th Oct
DJ Sir Vennom
Playing the best in R&B/HipHop and Dancehall
DJ Carlos & Prince Diamond – (Invincible Radio- UMA)
Playing the very best in R&B, HipHop, and Dancehall


Shrewsbury TBC Friday 5th Oct/26th
DJ Deezel (Gorgeous & formerly of Ill Kidz)
Playing the best in HipHop, R&B, old skool Garage, and soulful house.
Elliot Ness (Extreme 101.7fm)
Playing the best in HipHop & R&b


Cheltenham Moda Fri 21st Sep/26th Oct
DJ Poser (Def Jam)
Playing the best in HipHop/R&B and Dancehall
DJ Vinyl & DT (Masters of Ceremonies)
Playing the very best in R&B, HipHop and Old Skool Garage
LINKS and REFERENCE
New energy drinks for the streetwise

Solar Red | Solar Crush | Solar Cola | Solar Citrus | Solar Spice