The Kismet Girls are a group of three sensational singers: Charley, Mandy, and Lera - together they produce terrific harmonies and individually they are each lead vocal quality.
They are a truly 21st century band because they met over the internet! They've been singing together for about a year and have become best mates. They write their own material and are working toward a record deal. Please call +44 (0) 1323 831727 for details.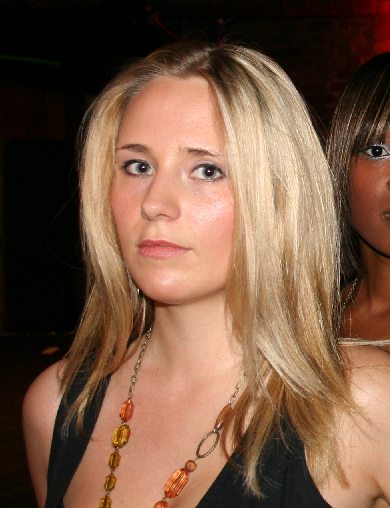 Kismet Girl - Mandy © NJK
UNSIGNED girl band Kismet are up for a major urban award. The trio, featuring Mandy Giltjes, 25, of Barking, Lera Ghanie, 25, of Newham, and Charley Desborough, 27, of Kent, are touring the country this autumn in a bid to win a coveted Urban Music Award.

The band, formed in 2006, performed their eclectic mix of pop, R&B and dance at the awards' unsigned act competition press night in London last week.

Twenty outfits are battling it out at venues up and down the country this month to get public votes and pick up UMA's best national unsigned act award.

Kismet are seeking to break their manufactured pop, girl band image, stressing they have a range of influences and have been picked for the award out of 75,000 applications.

Mandy, of Dovehouse Mead on the Gascoigne Estate, said: "A lot of people think we won't be able to sing and that we're going to be dippy."

"We're very soulful, we've got quite a few styles - pop, R&B, dance. Eclectic is the word."

Now in their fifth year, UMA have sought to recognise public views and highlight the strong urban youth movement in the UK today.

Previous recipients include Dizzee Rascal, and the organisers have introduced an unsigned act category for the first time this year.

Kismet are coping well with the extensive touring.

Mandy, an assistant associate with Lloyds TSB in the city, said: "We're used to it. Lera's got a little baby and it's very busy, but you get into the rhythm.

"The ideal situation would be to have enough money not to work in banking."

Kismet appeared at the launch party of Molten Festival, Barking, on September 29 and are scheduled to perform at Jo Richardson School, Gale Street, Dagenham, on Friday, November 16.
More to come ...........
FUTURE GIGS
Gig 15th Sept 07 Peace Festival Barking Park , Barking Essex (covered by Local Press)

Gig 29 Sept 07 Molten Arts Festival Launch Party, Barking, Essex (covered by Local Press)

Gig Date TBC Jo Richardson School, Dagenham, Essex Essex (covered by Local Press)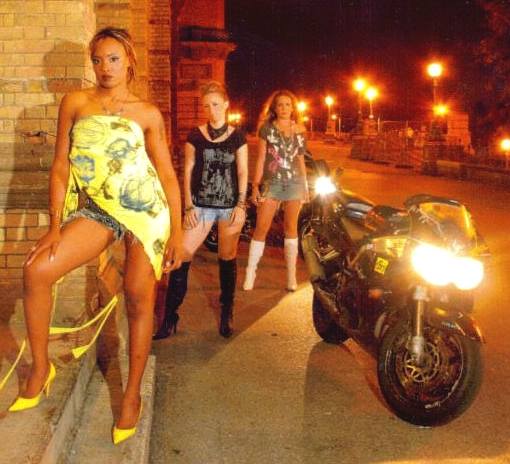 Kismet Girls: Lera, Mandy and Charley
New energy drinks for adventure capitalists
Solar Red | Solar Crush | Solar Cola | Solar Citrus | Solar Spice