VIRGIN COLA RETURNS -- BUT MORE QUIETLY

First reported by - The Atlanta Journal-Constitution

Virgin Cola is giving it a go in America once again. But this time, the British brand's invasion wasn't led by an army tank. Virgin Cola just became available in limited distribution in Southern California. A national rollout is planned for next year.

Some people still remember the first time Virgin Cola reached American stores. It was six years ago, heralded by publicity-seeking British billionaire Richard Branson of Virgin Group. For the launch, he rode into New York's Times Square atop a tank, promising a battle with Coke and Pepsi.

Virgin Cola was a flop and disappeared from the US market. This time, the cola's American re-launch is looking far more modest.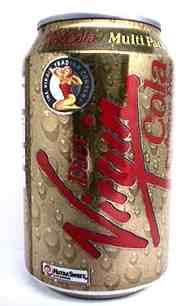 "We don't have any tanks in the garage," said Marc Pollack, a spokesman for a Beverly Hills, Calif., company that is a part of the plans to try Virgin again.

Current plans call for it be sold at 7-Eleven stores. It's a big chain but one not found everywhere; there are no stores in Georgia. The brand will be marketed as a premium-priced product, the company said, with four flavors, including Blonde (vanilla) and Jade (lime).

"I don't think anybody can really challenge the dominant players," said Ranjit Singh, chief operating officer of Virgin Drinks North America. But the company believes there's room for a niche brand.

In the United States, Virgin Cola is the product of a joint venture between the Firm, a Beverly Hills talent agency and production company, and Britain's Virgin Group.

Branson himself is busy with a number of projects and wasn't involved in touting the launch.
Branson's company is best-known for Virgin-branded operations that include a record label and airlines overseas. Virgin is planning to launch a low-cost airline in the United States.
---
Virgin Cola USA is based in Los Angeles, California and is a division of the UK-based Virgin Trading Company, a division of the Virgin Group of Companies. Headed by internationally known entrepreneur Richard Branson, the Virgin Group consists of more than 150 worldwide companies in retail, travel, investments, media, entertainment, merchandising and publishing. Among the various companies: Virgin Cola, Virgin Atlantic Airways, Virgin Cinemas, Virgin Direct, Virgin Helicopters, Virgin Holidays, Virgin Limobikes, Virgin Megastores, Virgin Net, Virgin Publishing, Virgin Rail, Virgin Retail, Virgin Trading, Virgin Hotel Group, V2 Records, Storm Model Management and the London Broncos.

Virgin Cola launched in the United States during the summer of 1998 and competes directly with the industry giants. Virgin Cola, a premium brand cola, offers an alternative quality choice from a decidedly different company. The company has a unique marketing advantage in the cola industry due to its extensive brand reach with its sister companies that include Virgin Atlantic Airways, V2 Records and a worldwide chain of pop culture music Virgin Megastores, among other Virgin products and services.

Virgin Cola Regular, Virgin Cola Diet, Virgin O'range and Virgin Lem 'n' Lime are currently available in nine major U.S. markets - New York, Boston, Washington DC, Baltimore, Los Angeles, San Francisco, Oakland, Sacramento and San Diego - in the first phase of a nationwide rollout. Virgin Cola is available through convenience stores, up and down the street channels and several larger supermarket chains.

Virgin Cola USA has production facilities on the East and West Coasts, and uses an extensive network of beer and new age beverage distributors throughout Virgin Cola's target markets.
Virgin Cola USA Inc.
Media inquiries please
email Public Relations.
Tel: 323-692-9800
---
Zutaten:
Wasser, Kohlensäure, Zucker, Zitronensäure, Taurin, Glucuronolacton, Coffein, Passionsfruchtsaftkonzentrat, natürliches Aroma, Farbstoff Karamel (= E150a), Inosit, Ginsengextrakt, Niacin, Pantothensäure, Vitamin B6, Riboflavin, Vitamin B12.
Nährwertangaben pro 100 ml:
Energie: 210 kJ (50 kcal)
Kohlenhydrate: 12 g
Eiweiß: weniger als 0,1 g
Fett: weniger als 0,1 g
Virgin HI ENERGY
250 ml - Dose
carbonated friut flavoured Energy Drink
alles wie bei "Virgin ENERGY", außer: Farbstoff E150d und WWW-Namenangabe.
Produced in the UK for the Virgin Cola Company Ltd., c/o P.O. BOX 1030, Slough, SL3 8SL.
---
VIRGIN OPENS PREMIUM FRONT IN U.S. COLA WAR

02/07/2004 - The US cola wars have traditionally been fought on just two fronts – Coca-Cola holding one and PepsiCo the other. But now a new player is about to join the fray, and Britain's Virgin Cola is hoping that its decision to focus on the premium end of the market will allow it quickly win territory from the perennial rivals.

Virgin Cola has been successfully competing with the major US cola brands in the UK for many years, but taking them on in their own back yard marks a distinct shift in policy for the brand, part of Sir Richard Branson's Virgin Group which also includes a record label, an airline and mobile phone operations.
But it is precisely Virgin's name and reputation State-side which the company hopes will help it carve a niche for itself in a market long dominated by just two players.
The British group has joined forces with a US group called The Firm to create a 50-50 joint venture called Virgin Drinks North America, which began distributing Virgin Cola this week to 7-Eleven stores in Southern California, with a nationwide rollout of the brand planned for early next year, starting with a second launch, in Florida, in August.
The choice of partners in the US reveals a great deal about the strategy Virgin will employ as it tackles the home of cola.
The Firm has a reputation for successfully marketing a wide range of products to the core 15-30 year-old demographic, representing clients as diverse as film stars Leonardo DiCaprio and Cameron Diaz, pop groups Linkin Park and Korn, and footwear brand, PONY, which it partially owns.
Moreover, The Firm is located in Beverly Hills and has a strong hold on the Southern California marketplace, traditionally the home of style and glamour in the US.
"Virgin and The Firm have their roots in music and rock 'n' roll and are perceived as young, fun and more irreverent brands. The two companies have great synchronicity because of this shared base," said Ranjit Singh, chief operating officer of Virgin Drinks North America.
"One could argue that the same kid that listens to Korn, wears PONY sneakers, and goes to a Cameron Diaz movie, drinks soda...why not Virgin?" said Marc Pollack, director of corporate communications at The Firm.
This is not the first time Virgin Cola has been launched in the US – indeed, the brand has been around there since 1988 – but it does mark a distinct change in the way the drink is marketed there. After failing to make much of a mark on the US cola market for more than a decade, Virgin teamed up with The Firm almost two years ago, with the time being used to "perfect the product from the beverage flavours, to the beverage names, to the bottles," according to Marissa Knies of the companies' PR agency.
"The Firm has had a lot of success in marketing and reaching a key demographic of celebrities and trendsetters," Knies told FoodandDrinkEurope.com. "It was also essential that The Firm and Virgin Colas figure out who their strategic partners would be," she added, and this was why 7-Eleven was selected as the launch chain, she explained.
"7-Eleven saw the need for a premium cola and The Firm and Virgin saw them as a perfect partner in the cola's launch. They were chosen as the launching outlet because of their accessibility and desire to meet consumer needs," Knies said, adding that the groups had plans to have Virgin Colas in other stores, in particular mass retail outlets.
While Virgin Colas will go head-to-head with Coca-Cola and Pepsi in stores, the products are not positioned at the same level. Virgin Colas will sell at 7-Eleven for $1.49 (about 30 cents higher than Coke or Pepsi at the same stores) and will count particularly on the "quality and trend" image of Virgin in the US, according to Knies.
The premium colas will initially be offered in four flavours: Black (cola), Cherry Lee (black cherry cola), Blonde (vanilla) and Jade (lime), with a diet cola launch planned by the end of the summer. The company is also expected to launch Virgin's water, energy drink and other soft drinks brands, should the initial cola launch prove to be a success.
. The choice of names for the various drinks was also deliberate. "Virgin Colas are a fun and hip alternative to the normal sodas on the marketplace," Knies said.
Teaming up with The Firm could well prove to be the key to success for Virgin, especially as focusing on the premium end of the market will see it target a distinctly different type of consumer than the mainstream cola brands. But whether there is enough of a market for a premium cola outside the refined market of Southern California remains to be seen.
I want to make a break for it with Virgin Cola because ...
Colditz here, warmitz there!
I'd be a fuel not to!
A refreshing break's emergin', thanks to Shell and Virgin
It's a hip sip on any trip
Virgin Lips is the coolest way to quench your thirst because…
The taste brings satisfaction, replacing thirst with five speed action
It's fruity and full of adventure
It's luscious, invigorating, provocative, and sensual
Serve Virgin Lips chilled to give me a thrill
It kisses your thirst goodbye
I've been seduced by the unreal taste of Virgin Cola because…
Virgin Cola, the refreshing quencher, replaces thirst with unreal adventure
Subtle style, tastebuds roar, Cola was never like this before
The taste once acquired is forever desired
Virgin Cola got it right, unreality out of sight
Its cool tastebud affection is 'Virgin' on perfection
The new Virgin Cola Pammy bottle is ultra seductive because…
Nothing else looks the same, ooh-la-la Pammy, je t'aime
The shape's a temptation for its inner sensation
Curvaceous, vivacious, audacious and more, pick up Pammy, 'pour' l'amour
The taste once acquired is forever desired
Sensuous curves, enticing grip, ooh-la-la every sip
Making the most of summer is easy if Virgin Cola will send me to Barbados because ...
'Isle' 'shore'-ly celebrate when Virgin and Sun 'cola'-borate
Virgin Cola Set to Launch in US.
Knocks Coke and Pepsi.
Virgin Cola plans to announce US launch during week of May 11 (BD 6/13/97). Ads with tagline -- "Say Something" -- will feature people talking about soft drinks. Virgin claims: "Coke and Pepsi ads say nothing." UK-based company reportedly will try to "establish Virgin Cola as a credible alternative to Coke and Pepsi (and) inform consumer of 'the Virgin Cola difference.'" Industry executives say Virgin CEO Richard Branson plans to be in NYC for kickoff. Virgin will reportedly start US distribution effort in Northeast and California. Products will include cola and diet cola. Distribution -- starting immediately -- will focus on "up-and-down-the-street" via "beer and new age distributors." Industry executive says Branson's support of US launch will be "in the tens of millions of dollars."
Plan details. Multiple industry executives provide details of Virgin's plan: 1) Virgin will launch with "highly aggressive stunt (featuring) 'The Little Cola That Could.'" 2) publicity will use taste test results, Virgin Cola UK results, stories about Branson. 3) heavy media planned. 4) Virgin says Pepsi's globe icon and Coke's "Always" campaign leave little room for flexibility or brand innovation. Packaging. Includes 12-oz cans; 20-oz and 2-liter bottlers; diverse multi-packs.
---
Food & Beverage Development - Supplements, Nutrition & Healthy Foods - Food Processing & Packaging - Food Marketing and Retailing

Supplements & Nutrition in the USA - Beverage Technology & Markets - Dairy Processing & Markets - Food Safety & Quality Control

Industrial Baking & Markets - Confectionery & Biscuit Processing - Pharmaceutical Technology - Prepared food and Meat Processing
Cosmetic Formulation & Packaging - Drug Discovery - Food in Central & Eastern Europe - Food and Beverage in Asia pacific
Food & Beverage Development in the US - Laboratory Equipment
---
AC-DC

Aerosmith

A H Rahman

A-ha

Alabama

Alanis Morisette

Alison Kraus

Annie Lennox

Atomic Kitten

Backstreet Boys

Babra Streisand

Barry Manilow

Barry White

Bay City Rollers

Beach Boys

Billy Joel

Bing Crosby

Black Sabbath

Bob Dylan

Bob Marley & Wailers

Bon Jovi

Boney M

Boyz II Men

Brenda Lee

Bruce Springsteen

Bryan Adams

Buddy Holly

B'z

Celine Dion

Charles Aznavour

Chacago

Chuck Berry

Cindy Lauper

Cliff Richard

Contest

David Bowie

Def Leoppard

Depeche Mode

Destiny's Child

Dire Straits

Donna Summer

Duran Duran

Earth Wind and Fire

Eddie Arnold

Elton John

Eminem

Enya

Fleetwood Mac

Foreigner

Frank Sinatra

Frankie Goes to Hollywood

Frankie Laine

Garth Brooks

Genesis

Gloria Estefan

Guns and Roses

Haircut 100

Hank Thompson

Iron Maiden

Janet Jackson

Jean Michel Jarre

Jethro Tull

John Denver

Johnny Cash

Johnny Hallyday

Johnny Mathis

Joni James

Journey

Julio Iglesias

Kate Bush

Kenny Rogers

Led Zeppelin

Linda Ronstadt

Lionel Richie

Luciano Pavarotti

KISS

Meatloaf

Metallica

Michael Bolton

Michael Jackson

Mireille Mathieu

Modern Talking

Myspace.com - Networking

Nat King Cole

Neil Diamond

Nirvana

Olivia Newton-John

Patti Page

Pearl Jam

Perry Como

Petula Clarke

Phil Collins

Pink Floyd

Prince

Queen

Ricky Nelson

Rod Stewart

Roxette

Roxy Music

Santana

Shania Twain

Simply Red

Sting - The Police

Stock Aitken Waterman SAW

The Bee Gees

The Carpenters

The Clash

The Doobie Brothers

The Doors

The Eagles

The Jacksons

The Royal Canadians

The Seekers

The Ventures

The Who

Three Dog Night

Tina Turner

U2

UB40

Van Halen

Vicky Leandros

Wei Wei

X Factor Battle of Stars

ZZ Top
WARNER MUSIC GROUP (AOL TIME WARNER)
Music companies looking for acts: please stay tuned and contact our A&R department
or write to the address below, when you spot someone with potential.
---
A taste for adventure capitalists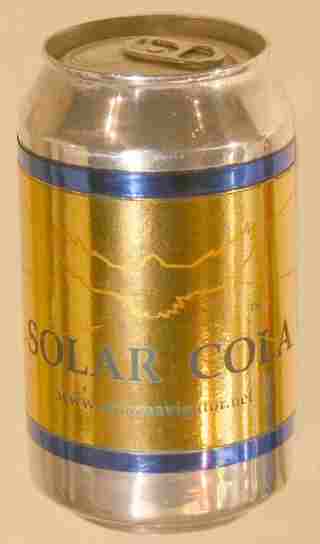 Solar Cola - a healthier alternative