How Do You Solve A Problem Like Maria? That's the question on the lips of Graham Norton as he searches for a new Maria Von Trapp for the forthcoming West End production of The Sound of Music.
The brainchild of legendary impressario and composer Sir Andrew Lloyd Webber, How Do You Solve A Problem Like Maria? sets out on the unenviable task of trying to fill the wimple of Julie Andrews. Who could possibly be a nun in training, a governess, a will-o'-the wisp and a singing sensation?
Later this year Andrew Lloyd Webber and theatre producer David Ian's new production of The Sound of Music will be wowing the critics and packing them in. But in a twist, rather than pick their new leading lady themselves, they've decided to let you, the viewer, decide.
In the audition shows we'll see how thousands of potentials are whittled down to just ten finalists. Then each Saturday night our wannabe Marias will perform live for Andrew Lloyd Webber and a panel of three expert critics - David Ian, John Barrowman, leading man and musical theatre stalwart, and Zoe Tyler, a tough vocal coach.
They may not always sing their favourite things, but our would-be Marias will climb ev'ry mountain to achieve their West End dream. A dream that only you can realise, because it's not the judges they really have to impress - this time you have the final say.
Graham Norton - Host
Fresh from getting the nation on the dancefloor again with the second series of Strictly Dance Fever, Graham Norton takes up the role of host and impresario as he guides the viewers through the auditions and into the live weekly shows.
Throughout the audition process, Graham has been there to mop the brows, be a shoulder to cry on and do some serious hand-holding as thousands of girls were whittled down to ten finalists. The fewer the girls, the tighter the competition and the higher the emotions ran. Graham has seen the hopes, fears, excitement, elation, the tantrums and the tears.
He has met their mums, comforted their families and mixed with the theatrical elite - and gives the viewers his own unique take on the proceedings.
Graham will guide the potential Marias, Andrew Lloyd Webber, the critics and the viewers to the finale where only one hopeful will take a final bow.
David Ian - One of the most successful and prolific producers in British theatre today.

John Barrowman - Doctor Who's Captain Jack and a leading man of musical theatre.

Zoe Tyler - The expert vocal coach, singer and performer.
What attributes are needed to solve a problem like Maria?
Andrew Lloyd Webber and producer David Ian have firm ideas about what their Maria should be like, but what do you think?
Use the form at the foot of the page to tell us what characteristics Maria should possess. In the meantime here's a selection of Andrew and Ian's thoughts.
I believe that all the productions of The Sound of Music in the past have cast a girl too old. - Andrew Lloyd Webber
She's only got to be funny. She's only got to be able to act. She's only got to be able to sing. It's quite simple... we're just looking for a star, that is all. - Andrew Lloyd Webber
Maria truly for me has got to be someone who has got a real personality. - David Ian
I would hope that when people vote they do realise that they've got to think of the kid too. That she's really got to be able to stand up there and make us really believe that it was worth all this effort. - Andrew Lloyd Webber
There is a tomboy in Maria, there is fun. - David Ian.
We've got to find a Maria who is that much younger, so that the story is that more daring. - Andrew Lloyd Webber.
elisa scaravetto
surely blond (like me, of course). smart, funny, kind, sensual and always smiling. but most of all she must have character and personality
lauren
a live wire! fun, enthusiastic, daring, witty and talented.
Chris
It is impossible to duplicate Julie Andrews as Maria. Any new Maria should go in a different direction -- sort of like a cross between Mary Tyler Moore (in her younger days) and Brittany Spears (before she was pregnant, again).
gary
She is Gentle she is wild she's a riddle she's a child she's a headache she's an angle she's agirl she's as flighty as a feather she's adarling she's a demon SHE"S LEANNE
Tom
I think Maria should be like Siobhan - a little less jolly hocky sticks than Julie Andrews and a lot more sexy!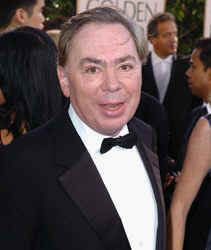 Andrew Lloyd-Webber
Dress-along-a-Sound-Of-Music
Do you yearn to get into the habit and dress as a nun? Do you have a knack for making play clothes out of curtains? Or maybe you can create an outfit reminiscent of your favourite things or scenes and lyrics from the musical.
If you yearn to be alive with the sound of music, but don't think you've got what it takes to be the next Maria, fear not - the BBC still want you to show them what you're made of. They want you to send pictures of yourself recreating scenes and characters from The Sound of Music.
The best entries, as judged by the BBC, will then be published on their site. Top marks will go to entries them make us laugh out loud, ones that demonstrate a great deal of originality and flair - especially in the costume department, and for those that are just plain odd.
During the television series you will be given the chance to vote for your favourite entries on the BBC website (see links at top and bottom of this page). At the end of the competition there will be just one picture left standing based on your votes.
The competition winner will then, along with a friend, attend the debut performance of the winning Maria in the West End on 14th November 2006.
Please note, travel and accommodation are not included, winners under 16 must be accompanied by an adult.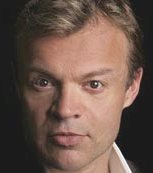 How to enter:
You can email the BBC your photos in .jpg format (no more than 4MB in size) to problemlikemaria@bbc.co.uk with the subject heading 'competition'. (Read the Beebs Tips on uploading photographs)
Or you can send copies to
Dress-along-a-Sound-of-Music
MC1 D6
Media Centre
201 Wood Lane
W12 7TQ

Please don't send your precious original photographs because they cannot return them under any circumstances. Please only send copies. Don't forget to include your telephone number when sending your photo by post so we can get back to you if required.
Important:
The closing date for the competition is 8th August 2006.
Before submitting your entry, please ensure that:
- you have read the Competition Rules here;
- you have the right to permit the BBC to publish the photograph; and
- as far as possible you have obtained the consent of any person who appears in the photograph.

By submitting an entry you are granting to the BBC the right to use your photo for the purpose of this competition. You retain all copyright in your photo and can continue to use it for any purpose.
Watch choice moments from the first audition show.
From thousands of entries two hundred were summoned to the London recall where Ian, Zoe and John gave their verdict and decided who would be going to Maria School:-
ANDREW LLOYD WEBBER LINKS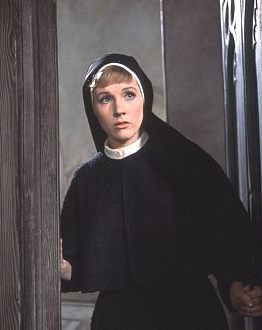 Julie Andrews as Maria
Hirsch, Julia Antopol (1994) McGraw-Hill; The Sound of Music, ISBN 0809238373. Covers the story from the birth of the real Maria von Trapp through the making and successes of the Broadway and film musicals.

Books by Maria von Trapp:

(1949) Lippincott; The Story of the Trapp Family Singers, ISBN 0385028962 (Doubleday 1990). The autobiography that started it all.

(1952) Lippincott; "Yesterday, Today, and Forever". Mrs. Trapp dwells on the life of Jesus and its powerful connection to the spiritual life of her family.

(1955) Pantheon; Around the Year With the Trapp Family

(1959) Lippincott; A Family on Wheels: Further Adventures of the Trapp Family Singers

(1972) Creation House; Maria. Tells the entire story of Maria's life, up to 1972, and thus includes her thoughts on the musical.

(2000) New Leaf Press; Let Me Tell You About My Savior: Yesterday, Today & Forever/When the King Was Carpenter, ISBN 0892215011. combined reprint of (1975) New Leaf Press; Yesterday, Today & Forever, and (1976) Word Publishing; When the King was Carpenter.

Theo Hobson, The Guardian, September 7, 2005, "Hegel with songs: The Sound of Music is a seriously religious film, its plot a fairytale version of modern Christian history"

History of the Trapp Family from the Trapp Family Lodge web site
---
Healthier alternative tastes for adventure capitalists
Solar Red | Solar Cola | Solar Crush | Solar Citrus | Solar Spice