STORY SUMMARY :
John Storm is obsessed with the search for his ancestors; the spark that . He has amassed a voluminous collection of DNA samples from dozens of archaeological digs, mostly around Tanzania in Africa. He's also fond of wreck diving, especially on the galleons of old looking for treasure. One day he inherits his eccentric English uncle's life's work - a boat - which will change the course of his own life.
The boat is solar powered and very advanced, sleek and fast. He decides to enter it in a world navigation race, when Steve Green, a reporter friend tells him that a humpback whale is in trouble 2000 miles west of Hawaii ........ and our adventure begins ......
THIS BOOK IS DUE FOR RELEASE IN ELECTRONIC FORM IN EARLY 2012 or LATE 2013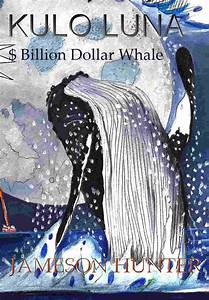 Copyright © Jameson Hunter 2006 and 2012.
The right of Jameson Hunter to be identified as the author of this work has been asserted in accordance with section 77 and 78 of the Copyright Designs and Patents Act 1988.
In this work of fiction, the characters, places and events are either the product of the author's imagination or they are used entirely fictitiously.
This book is sold subject to the conditions that it shall not, by way of trade or otherwise, be lent, re-sold, hired out or otherwise circulated in any form of binding or cover other than that which it it is published and without a similar condition including this condition being imposed on the subsequent purchaser.
Set in 10/11pt Palatino by
Electrick Publications, Herstmonceux, England, BN27 1RF.
ISBN: 0-953-7824-01
Papers used by Electrick's Publishers are natural, recyclable products made from wood grown in sustainable forests. The manufacturing processes conform to the environmental regulations of the country of origin.
Blueplanet Netdirect Productions are looking for graphic artists, inkers and colourists to help them develop the John Storm adventure series into fully fledged graphic novels: to be printed and distributed traditionally and, if the technology permits, for download to be read on an ipad or Kindle reader. Why not take a look at the John Storm graphic novel link below to see an example chapter from the first of Jameson Hunter's books: Kulo Luna
FILM COMPANIES
Amblin Entertainment | Carolco | Castle Rock Entertainment
Columbia (Sony Entertainment) | DreamWorks | Metro Goldwyn Mayor
Miramax | Paramount (a Viacom company)
Pixar | RKO Pictures | Tristar Pictures | Twentieth Century Fox | United Artists
Universal Pictures | Walt Disney
DIRECTORS
TOP 25 DIRECTORS | GEORGE LUCAS | JAMES CAMERON | JERRY BRUCKHEIMER | STEVEN SPIELBERG
QUENTIN TARANTINO | GORE VERBINSKI | PETER JACKSON | PETER WEIR | MARTIN CAMPBELL
A - Z FILMS INDEX
A - Z ACTORS INDEX
A taste of adventure
Solar Cola - the healthier alternative