An incredibly talented and sexy actress, and no wonder Michael Douglas weakened in Fatal Attraction despite a very lovely wife. Indeed, I've not yet seen a performance from Glenn Close that did not capture me. Glenn (born March 19, 1947) is a five-time Academy Award-nominated American film and stage actress. Close is an Emmy Award- winning TV movie actress, a three-time Tony Award-winning stage actress and has been nominated for seven Emmys and seven Golden Globes.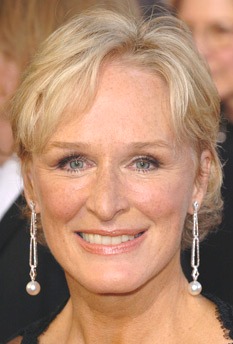 Glenn Close

Biography

Early life

Close was born in Greenwich, Connecticut to Bettine (née Moore) and William Taliaferro Close, a doctor who operated a clinic in the Belgian Congo and served as a personal physician to President Mobutu Sese Seko. Her parents came from upper-class families; her paternal grandfather, Edward Bennett Close, a stockbroker and director of the American Hospital Association, was first married to Post Cereals' heiress Marjorie Merriweather Post, making Glenn Close a relative of screenwriter/director Preston Sturges and actress Dina Merrill. Close is also a second cousin once removed of Brooke Shields. Shields's great-grandmother Mary Elsie Moore (wife of Don Marino Torlonia, 4th Prince di Civitella-Cesi) was Close's great-aunt, a sister of Close's maternal grandfather, Charles Arthur Moore.

Close attended Choate Rosemary Hall, a private boarding school in Connecticut. Michael Douglas, her co-star in Fatal Attraction, also attended Choate Rosemary Hall. Glenn also attended the College of William and Mary and was elected to membership in the prestigious international honor society of Phi Beta Kappa.


Career

Close has had a lengthy career as a versatile actress and performer. Close is remembered for her chilling roles as the scheming aristocrat Madame de Merteuil in Dangerous Liaisons and as the psychotic book editor Alex in Fatal Attraction. She has been nominated for 5 Academy Awards, for Best Actress in Dangerous Liaisons and Fatal Attraction and for Best Supporting Actress in The Natural, The Big Chill and The World According to Garp. She played the role of Sunny von Bülow in the 1990 film Reversal of Fortune to critical acclaim.

In the 1990s, Close took on challenging roles on television as well. She starred in the highly rated presentation of the 1991 Hallmark Hall of Fame drama Sarah, Plain and Tall (and its two sequels) and also in the made-for-TV movie Serving in Silence: The Margarethe Cammermeyer Story (1995); from these roles she was nominated for 8 Emmys (winning one) and 7 Golden Globes (winning one 2005). She also appeared in the newsroom comedy-drama The Paper (1994), the alien invasion satire Mars Attacks! (1996, as The First Lady), the Disney hit 101 Dalmatians (1996, as the sinister Cruella de Vil) and it sequel 102 Dalmatians (2000) and the blockbuster Air Force One (1997), as the trustworthy vice-president to Harrison Ford's president. In 2001 she starred in an elaborate production of Rodgers and Hammerstein's classic musical South Pacific. In 2005, Close joined the FX crime series The Shield, in which she played a no-nonsense precinct captain. Her appearance on the cop drama was such a success that she is now starring in a new hit series of her own for 2007, Damages (also on FX) instead of continuing her character on the Shield.

Close has had an extensive career performing in many Broadway musicals. One of her most notable roles on stage was Norma Desmond in the Andrew Lloyd Webber production of Sunset Boulevard where Close won a Tony award playing the role on Broadway in 1994. Close was also a guest star, at the Andrew Lloyd Webber fiftieth birthday party celebration, in the Royal Albert Hall in 1998. She appeared as Norma Desmond and performed songs from Sunset Boulevard. Close is being considered to reprise the role of Norma Desmond in the 2008 film Sunset Boulevard, based on the Andrew Lloyd Webber musical. The film has not started production. In addition to Sunset Boulevard, Close also won Tony Awards in 1984 for The Real Thing and in 1992 for Death and the Maiden.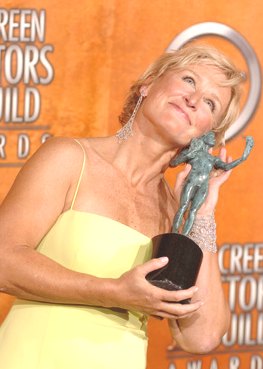 Personal life

Close is a life-long baseball fan of the New York Mets and has sung the National Anthem before Mets games several times, including Game 1 of the 1986 World Series.

In February 2006, Close married her longtime boyfriend David Shaw. They reside in Maine. Close was previously married to Cabot Wade (1969–1971) and James Marlas (1984–1987). Her only child is her daughter, Annie Maude Starke (Born April 26, 1988), from her previous relationship with John Starke that ended in 1991. Annie is currently attending Hamilton College is upstate New York.

She has donated money to election campaigns of many Democratic politicians, including Hillary Rodham Clinton, Howard Dean and John Edwards.


Stage productions

Broadway and Off-Broadway Musicals

Rex (Broadway, 1976), Richard Rodgers-Sheldon Harnick musical about Henry VIII
Barnum (Chairy Barnum, Broadway, 1980), Cy Coleman musical about Phineas T. Barnum
Sunset Boulevard (Norma Desmond, Broadway, 1994), Andrew Lloyd Webber musical based on the classic 1950 motion picture Sunset Boulevard
Busker Alley (Off-Broadway, 2006, one-performance benefit concert), Sherman Brothers musical based on the 1938 movie St. Martin's Lane, directed by Tony Walton


Broadway Plays

Love for Love by William Congreve (New Phoenix Repertory Co. at the Helen Hayes Theatre, November 1974)
The Rules of the Game by Luigi Pirandello (New Phoenix Repertory Co. at the Helen Hayes Theatre, December 1974)
The Member of the Wedding by Carson McCullers (New Phoenix Repertory Co. at the Helen Hayes Theatre, December 1974)
The Crucifer of Blood by Paul Giovanni (Helen Hayes Theatre, September 1978)
The Real Thing by Tom Stoppard (Plymouth Theatre, December 1983)
Benefactors by Michael Frayn (Brooks Atkinson Theatre, December 1985)
Death and the Maiden by Ariel Dorfman (Brooks Atkinson Theatre, February 1992)


Off-Broadway

Uncommon Women and Others (1977}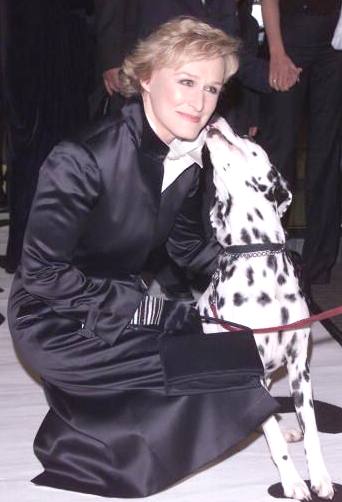 Glenn Close + just 1 Dalmation

Filmography
Year

Title

Role

Notes

1982

The World According to Garp

Jenny Fields

1983

The Big Chill

Sarah Cooper

1984

The Natural

Iris Gaines

The Stone Boy

Ruth Hillerman

Greystoke: The Legend of Tarzan, Lord of the Apes

Jane Porter (voice)

She dubbed Andie MacDowell's performance

1985

Maxie

Jan / Maxie

Jagged Edge

Teddy Barnes

1987

Fatal Attraction

Alex Forrest

1988

Dangerous Liaisons

Marquise Isabelle de Merteuil

Light Years

Queen Ambisextra (voice)

Film's original, French title: Gandahar

1989

Immediate Family

Linda Spector

1990

Hamlet

Queen Gertrude

Reversal of Fortune

Sunny von Bulow

1991

Hook

Pirate

cameo appearance

Meeting Venus

Karin Anderson

1993

The House of the Spirits

Ferula Trueba

1994

The Paper

Alicia Clark

1996

Mars Attacks!

First Lady Marsha Dale

101 Dalmatians

Cruella de Vil

Mary Reilly

Mrs. Farraday

1997

In & Out

Herself

cameo appearance

Air Force One

Vice President Kathryn Bennett

Paradise Road

Adrienne Pargiter

1999

Tarzan

Kala (voice)

Cookie's Fortune

Camille Dixon

2000

102 Dalmatians

Cruella de Vil

Things You Can Tell Just by Looking at Her

Dr. Elaine Keener

2001

The Safety of Objects

Esther Gold

2003

Le Divorce

Olivia Pace

Roberto Benigni's Pinocchio

Blue Fairy (voice)

2004

Heights

Diana

The Stepford Wives

Claire Wellington

2005

The Chumscrubber

Carrie Johnson

Nine Lives

Maggie

Hoodwinked

Granny (voice)

2007

Thérèse Raquin

Madame

pre-production

Evening

Mrs. Wittenborn

post-production

2008

Sunset Boulevard

Norma Desmond

rumored project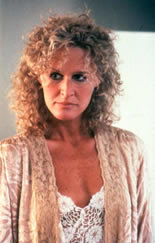 Documentaries

Divine Garbo (1990)
The Lady With The Torch (1999)
Welcome To Hollywood (2001)
What I Want My Words To Do To You: Voices From Inside A Women's Maximum Security Prison (2003)
A Closer Walk (2003)
Broadway: Beyond The Golden Age (2007)


Television credits

Close (left) as "Eleanor of Aquitaine" in The Lion in Winter (2003 film)The Rules of the Game (1975)
Too Far to Go (1979)
Orphan Train (1979)
The Elephant Man (1982)
Something About Ameila (1984)
Stones for Ibarra (1988)
She'll Take Romance (1990)
Sarah, Plain and Tall (1991)
Skylark (1993)
Serving in Silence: The Margarethe Cammermeyer Story (1995)
The Simpsons (Voiced as Mona Simpson) (1995)
In the Gloaming (1997)
Sarah, Plain and Tall: Winter's End (1999)
Baby (2000) (narrator)
The Ballad of Lucy Whipple (2001)
South Pacific (2001)
Will and Grace (2002)
Brush with Fate (2003)
The Lion in Winter (2003)
Strip Search (2004)
The West Wing (2004)
The Shield (cast member in 2005)
Damages (2007)


Awards

Oscar Nominations

1983 Best Actress in a Supporting Role The World According to Garp
1984 Best Actress in a Supporting Role The Big Chill
1985 Best Actress in a Supporting Role The Natural
1988 Best Actress in a Leading Role Fatal Attraction
1989 Best Actress in a Leading Role Dangerous Liaisons


Emmy Award/Nominations

1995 Emmy Award: Lead Actress/ Miniseries - Serving in Silence
2002 Emmy Nomination: Outstanding Guest Actress in a Comedy Series Will & Grace
2005 Emmy Nomination: Outstanding Lead Actress in a Drama Series The Shield


Golden Globe

2005 Golden Globe Award: Best Actress/ Miniseries - The Lion in Winter
2006 Golden Globe Nomination: Best Performance by an Actress in a Television Series - Drama The Shield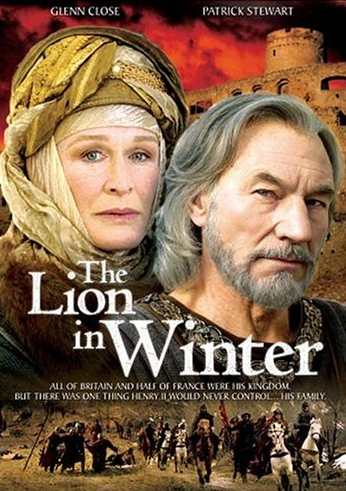 Tony Awards

1984 Best Actress/ Play - The Real Thing
1992 Best Actress/ Play - Death and the Maiden
1995 Best Actress/ Musical - Sunset Boulevard


Other

1988 Peoples Choice Award - Favorite Motion Picture Actress
1992 Golden Camera/ Germany - Best International Actress
2005 Screen Actors Guild Award/ Outstanding Actress, Television - The Lion in Winter
LINKS and REFERENCE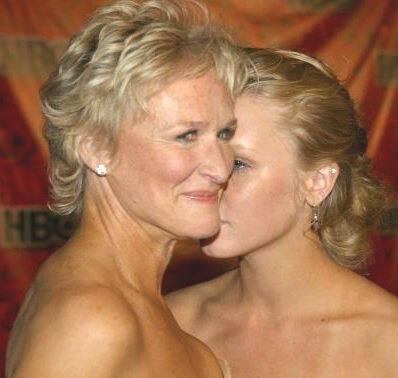 A - Z FILMS INDEX
A - Z ACTORS INDEX
Movie lovers care about climate chaos ......
....... Pioneering research for our Planet
330ml alu Earth Can - The World in Your Hands