PERFUME LATEST 2012
Halle Berry launches a brand new perfume named 'Closer'. The fragrance is designed to provoke and sustain attraction between men and women.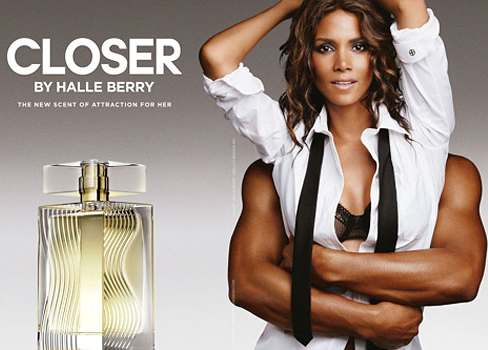 Perfumer Jacques Cavallier combined unusual contrasts of sensual and feminine notes and classical masculine fougere with accords of ozone, wild raspberry and water lily. The heart includes mimosa, the actress' favorite flower, along with violet, cedar and fougere accord. Vanilla pod, mahogany, cashmere and musk in the base for a lingering trail. The packaging was designed by Jane Tarallo.

'Closer' is available from September 2012 as 15 and 30 ml Eau de Parfum, along with 75 ml natural deodorant spray.
BIOGRAPHY
Halle Berry was born on August 14, 1966 in Cleveland, Ohio, USA to African American father Jerome Berry, a former hospital attendant, and Caucasian mother Judith Berry, a retired psychiatric nurse. Halle also has an older sister named Heidi. Halle first came into the spotlight at 17 years old when she won the Miss Teen All-American Pageant, representing the state of Ohio in 1985 and a year later in 1986 when she was the first runner-up in the Miss USA Pageant.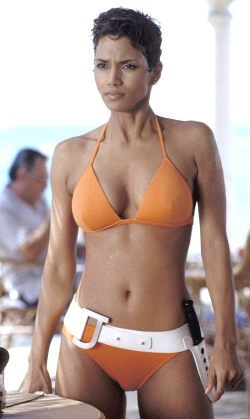 Halle Berry in James Bond
After participating in the pageant, Halle became a model. It eventually led to her first weekly TV series, 1989's "Living Dolls" (1989), where she soon gained a reputation for her on set tenacity, preferring to "live" her roles and remaining in character even when the cameras stopped rolling. It paid off though when she reportedly refused to bathe for several days before starting work on her role as a crack addict in Spike Lee's Jungle Fever (1991) because the role provided her big screen breakthrough.
The following year, she was cast as Eddie Murphy's love interest in Boomerang (1992), one of the few times that Murphy was evenly matched on screen. In 1994, Berry gained a youthful following for her performance as sexy secretary Sharon Stone in The Flintstones (1994). She next had a highly publicized costarring role with Jessica Lange in the adoption drama Losing Isaiah (1995). Though the movie received mixed reviews, Berry didn't let that slow her down, and continued down her path to superstardom. In 1998, she received critical success when she starred as a street smart young woman who takes up with a struggling politician in Warren Beatty's Bulworth (1998).
The following year she won even greater acclaim for her role as actress Dorothy Dandridge in made-for-cable's Introducing Dorothy Dandridge (1999) (TV), for which she won a Golden Globe for Best Actress in a TV Movie/Mini-Series. In 2000, she received box office success in X-Men (2000) in which she played Storm, a mutant who has the ability to control the weather.
HEIGHT: 5' 7" (1.7m) BIRTH NAME : Halle Maria Berry
SPOUSE
TRIVIA
Is a spokeswoman for Revlon cosmetics. She was placed on three years probation and ordered to pay $13,500 in fines and penalties after pleading no contest on May 10 2000 to a misdemeanor charge of leaving the scene of a traffic accident. The judge also ordered the actress to perform 200 hours of community service and to make restitution as determined by the outcome of civil litigation arising from the February accident when she was driving a rented Chevrolet Blazer and ran a red light and crashed into another car on Sunset Boulevard. She left the scene of the accident before authorities arrived, suffered a gash to her head that required 20 stitches to close, and the woman (Hetal Raythatha) driving the other vehicle broke her wrist. Halle reported the accident to a police officer at the hospital where she sought treatment.
Is diabetic. Her parents, Judith & Jerome Berry, divorced when she was 4 years old. She was then raised by her mom. When researching for her role of Dorothy Dandridge, she discovered that she and Dorothy were both born in the same Cleveland, Ohio hospital.
One of People Magazine's "50 Most Beautiful People." [1998]
Miss USA; first runner-up to Christy Fichtner who was on the first season of "Who Wants to Marry My Dad?" (2003). [1986]
Miss Ohio USA. [1986]
Miss Teen All American. [1985]
Attended Cuyahoga Community College, Cleveland, Ohio.
Turned down the role of Annie in Speed (1994).
Is named after the grand old Halle Building in Cleveland, Ohio, which originally housed the Halle Brothers department store. The building is now an office building and the fictional setting for the Winfred-Louder department store on "The Drew Carey Show" (1995).
In high school, was an honor society member, editor of the school paper, and class president. Was also crowned prom queen. Born at 9:03 p.m EST
Lost some hearing in one of her ears due to a physical encounter with a boyfriend in the early 90s.
Attended Heskett Middle School in Bedford, Ohio. First African American actress to win the Oscar for Best Actress. Has a step-daughter named India. Sister Heidi b. 1964; is estranged from Halle.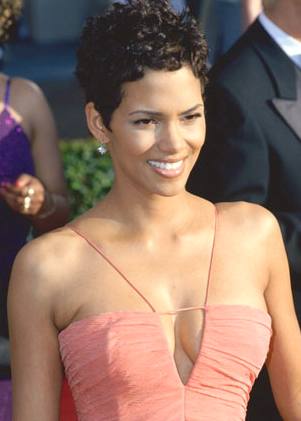 Halle Berry
April 10, 2002 - She received an injury on the set of _Die Another Day (2002)_ . Halle was injured on location in Cadiz, Spain while shooting an action sequence that involved Pierce Brosnan firing on a helicopter being flown by Rick Yune.
Portrayed Dorothy Dandridge in the made for television film Introducing Dorothy Dandridge (1999) (TV). Dorothy Dandridge was the first African- American woman to be nominated for an Academy Award for Best Actress and coincidentally Halle Berry is the first to have won in that category.
Was named one of the "50 Most Beautiful People" by People Magazine in 2002.
Graduate of Bedford High School, Bedford, Ohio
First black American in the Miss World Competition. She didn't win a prize but her dress did.
She is the only official "Bond Girl" to win an Academy Award. Although Kim Basinger (Best Supporting Actress, L.A. Confidential (1997)) was a "Bond Girl", Never Say Never Again (1983) is not included in the list of 20 official James Bond films.
Her dress for the 2002 Oscars ceremony was voted the most popular from the first 75 years.
Ranked #96 in Premiere's 2003 annual Power 100 List.
Named one of the 50 most beautiful people in People Magazine in 2003. She has now appeared on this list seven times.
Voted the 10th Sexiest Female Movie Star in the Australian Empire Magazine September 2002.
Starred in three movies with Hugh Jackman: X-Men (2000), Swordfish (2001) and X2 (2003).
May 2003 - Broke her arm on the set of Gothika (2003), filming in Montreal.
Measurements: 36C-22-37 (Source: Celebrity Sleuth magazine) Was a Bearcats cheerleader at Bedford High School.
Became engaged to singer 'Eric Benet' on 14 August 1999. Benet has a daughter, India (b. 1991). Half British on her mother's side.
The first actress to star and portray two different comic book characters for two different comic book companies: "Storm" for Marvel's X-Men (2000) and X2 (2003), and "Catwoman" for D.C Comics's Catwoman (2004).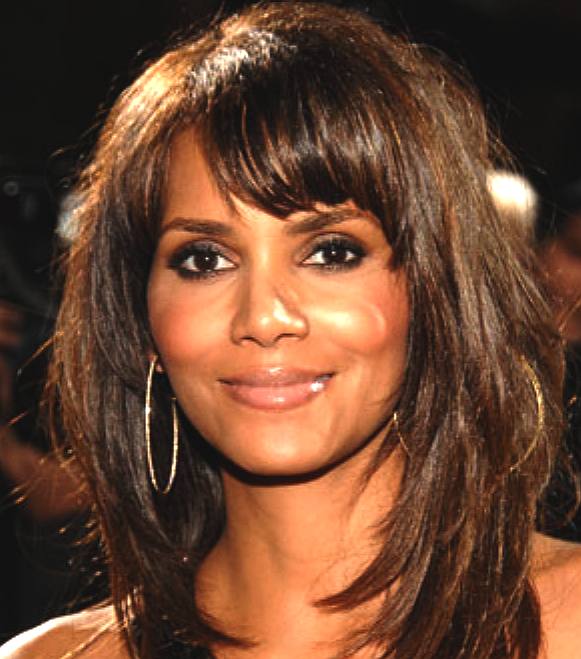 She is currently the highest paid black actress in Hollywood. [2004]
Named one of the "50 Most Beautiful People" in People Magazine in 2004. She has now appeared on this list eight times, tying with Julia Roberts for the most appearances.
Voted as #7 on the "Top 100 Sexiest Women 2004" in FHM [DK].
Named one of the Top 10 authentic beauties in 2004. She was in the seventh rank in that list.
Played a character called "Sharon Stone" in The Flintstones (1994). Ten years later she appeared with the real Sharon Stone in Catwoman (2004).
Wisely turned down the female lead in box office disaster Gigli (2003), which birthed the relationship of Ben Affleck and Jennifer Lopez.
Smashed her head into set lights on the set of Catwoman (2004). She wasn't seriously injured.
Adopted a cat (that was originally an extra for Catwoman (2004)) named Playto, to help herself learn about cats. However, she renamed the cat Playdough, because Playto was too serious a name for her.
Her first $1 million salary for a film was for Executive Decision (1996) - a part which she earlier refused.... until she was offered $1 million.
Voted #7 on VH1's "100 Hottest Hotties." Ranked #15 in Stuff magazine's "102 Sexiest Women in the World" (2002).
The age difference between herself and Rosamund Pike in Die Another Day (2002) - 12 years and 5 months - is the greatest age difference between two Bond girls in one film since Alison Doody and Grace Jones - a difference of 18 years - in A View to a Kill (1985).
Was listed as a potential nominee on the 2004 Razzie Award nominating ballot. She was suggessted in the Worst Actress category for her performance in the film Gothika (2003), she failed to receive a nomination however. The very next year though, she got a nomination for Worst Actress in the film Catwoman (2004).
On Febuary 26, 2005, she showed up in person to accept the Razzie award for Worst Actress for her role as Catwoman (2004) and became the first actress to do so. Accepting the award, Berry smiled and said "Thank you and I hope to God I never see you guys again."
One of only three actresses, along with Faye Dunaway and Liza Minelli, to win both the Academy Award for Best Actress and the Razzie Award for Worst Actress (Dunaway shared her award with Bo Derek).
Frequently hailed as one of Hollywood's best dressed stars.
Was named one of the "50 Most Beautiful People" by People Magazine in 2005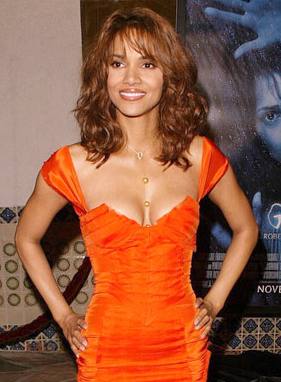 Halle Berry - Gothica
Agency: William Morris Agency
Filmography as: Actress, Producer, Miscellaneous Crew, Herself, Archive Footage, Notable TV Guest Appearances
Actress - filmography
(In Production) (2000s) (1990s) (1980s)
October Squall (2006) (announced)

Perfect Stranger (2006) (announced)

Foxy Brown (2005) (announced) .... Foxy Brown

Nappily Ever After (2005) (announced) .... Venus Johnson



Robots (2005) (voice) .... Cappy
... aka Robots: The IMAX Experience (USA: IMAX version)

Their Eyes Were Watching God (2005) (TV) .... Janie Starks

Catwoman (2004) .... Patience Phillips/Catwoman

Gothika (2003) .... Miranda Grey

X2 (2003) .... Storm/Ororo Munroe
... aka X-Men 2 (Singapore: English title) (USA: working title)
... aka X-2 (USA: poster title)
... aka X-Men 2: X-Men United (USA: promotional title)
... aka X2: X-Men United (USA: promotional title)

Die Another Day (2002) .... Giacinta 'Jinx' Johnson
... aka D.A.D. (USA: promotional abbreviation)

Monster's Ball (2001) .... Leticia Musgrove
... aka Bal du monstre, Le (Canada: French title)

Swordfish (2001) .... Ginger

X-Men (2000) .... Ororo Munroe/Storm
... aka X-Men 1.5 (USA: DVD title)



Introducing Dorothy Dandridge (1999) (TV) .... Dorothy Dandridge

Why Do Fools Fall In Love (1998) .... Zola Taylor

Bulworth (1998) .... Nina

The Wedding (1998) (TV) .... Shelby Coles
... aka Oprah Winfrey Presents: The Wedding

B*A*P*S (1997) .... Nisi
... aka B.A.P.S.

The Rich Man's Wife (1996) .... Josie Potenza

Race the Sun (1996) .... Miss Sandra Beecher

Executive Decision (1996) .... Jean, Flight Attendant
... aka Critical Decision (Belgium: English title)

Losing Isaiah (1995) .... Khaila Richards

Solomon & Sheba (1995) (TV) .... Nikhaule/Queen Sheba

The Flintstones (1994) .... Sharon Stone

The Program (1993) .... Autumn Haley

Father Hood (1993) .... Kathleen Mercer
... aka Desperado
... aka Honor Among Thieves
... aka Mike Hardy

"Queen" (1993) (mini) TV Series .... Queen
... aka Alex Haley's Queen

Boomerang (1992) .... Angela Lewis

"Knots Landing" (1979) TV Series .... Debbie Porter (1991)

The Last Boy Scout (1991) .... Cory

Strictly Business (1991) .... Natalie

Jungle Fever (1991) .... Vivian



"Living Dolls" (1989) TV Series .... Emily Franklin (1989)



Halle Berry in Catwoman
Filmography as: Actress, Producer, Miscellaneous Crew, Herself, Archive Footage, Notable TV Guest Appearances
Producer - filmography
(In Production) (2000s) (1990s)
Filmography as: Actress, Producer, Miscellaneous Crew, Herself, Archive Footage, Notable TV Guest Appearances
Miscellaneous Crew - filmography
The Second Uncanny Issue of X-Men! Making 'X2' (2003) (V) (special thanks)
... aka The Second Uncanny Issue of X-Men (USA)


Filmography as: Actress, Producer, Miscellaneous Crew, Herself, Archive Footage, Notable TV Guest Appearances
Herself - filmography
(2000s) (1990s)
| | |
| --- | --- |
| Cat Woman - Youtube | James Bond - Youtube |
| Swordfish - Youtube | Razzle award - Youtube |
Filmography as: Actress, Producer, Miscellaneous Crew, Herself, Archive Footage, Notable TV Guest Appearances
Filmography as: Actress, Producer, Miscellaneous Crew, Herself, Archive Footage, Notable TV Guest Appearances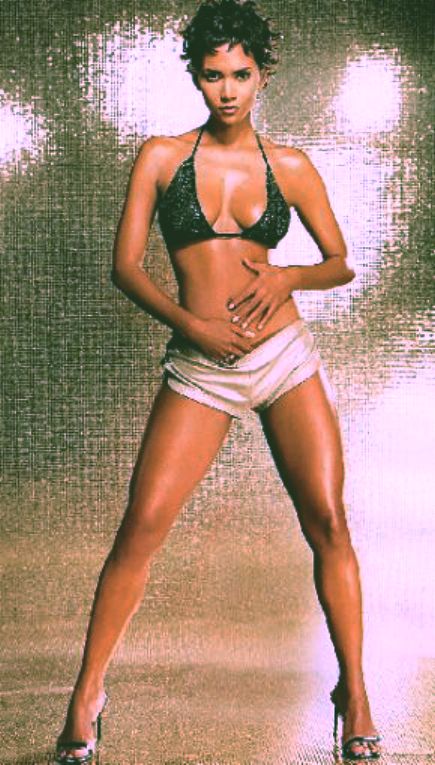 A - Z FILMS INDEX
A - Z ACTORS INDEX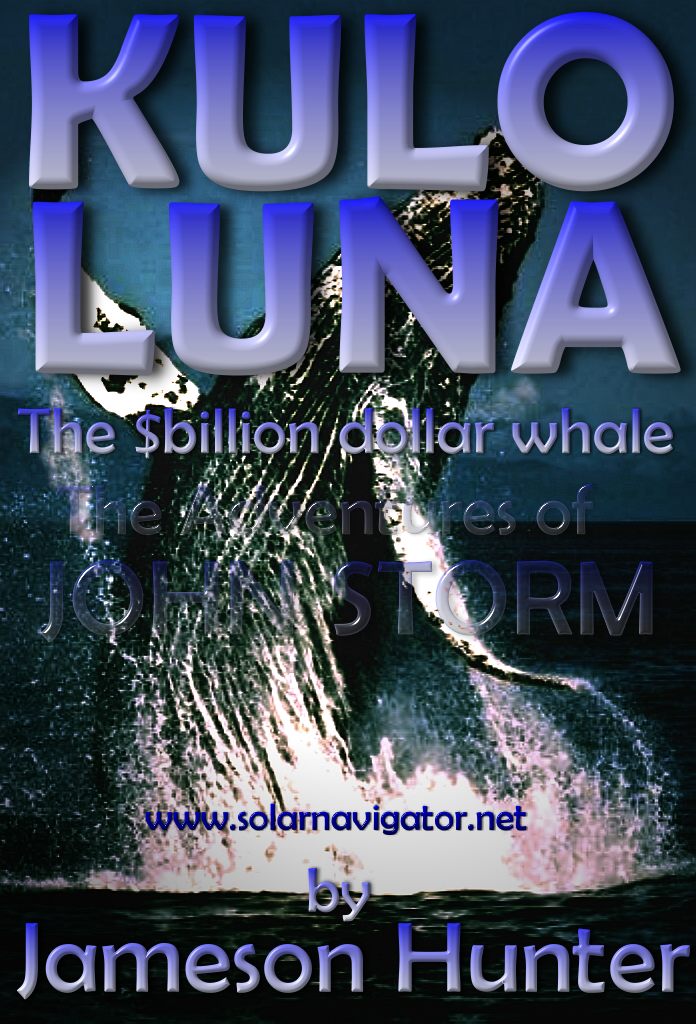 CAT HISTORY | CAT GODDESSES | CAT MUMMIES | CAT WOMAN | CAT LINKS
.. Thirst for Life
330ml Earth can - the World in Your Hands