Michelle Marie Pfeiffer (born April 29, 1958) is a three-time Academy Award-nominated and internationally known American actress. In a career spanning more than 25 years, Pfeiffer has appeared in films such as Scarface, The Fabulous Baker Boys and Batman Returns.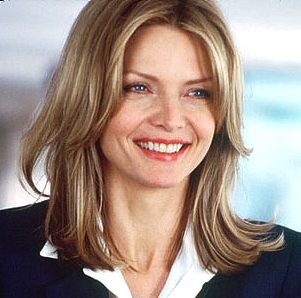 Biography
Early life
Pfeiffer was born in Santa Ana, California to Donna (Taverna), a homemaker, and Richard Pfeiffer, a heating and air conditioning contractor. She was raised in Midway City, Orange County, California, about 30 miles southeast of Los Angeles. Pfeiffer is the second of four siblings: an older brother, Rick Pfeiffer, and two younger sisters, Dedee Pfeiffer (b. 1964, also an actress) and Lori Pfeiffer (b. 1965). Pfeiffer attended Fountain Valley High School, graduating in 1976. She briefly pursued a career as a court reporter at local Golden West Community College before dropping out to pursue a career in acting. In 1978, Pfeiffer entered and won the Miss Orange County beauty pageant, and then entered the statewide competition for Miss California USA. Although unsuccessful in winning the title, the young Pfeiffer acquired an agent, who helped her secure TV commercial parts and small movie and television roles before making her mark in Hollywood.
Career
Pfeiffer's first major screen role was in 1980 in the film, The Hollywood Knights with Tony Danza. But it was not until 1983 when Pfeiffer co-starred with Al Pacino in Brian De Palma's gangster classic Scarface that she caught the attention of Hollywood. Over the course of the 1980s and 1990s, Pfeiffer starred in a string of box-office and critical hits including Ladyhawke, The Witches of Eastwick, Married to the Mob, Tequila Sunrise, The Russia House, Frankie and Johnny, Batman Returns, The Age of Innocence, Dangerous Minds, and One Fine Day. She won the British Academy Award for 1988's Dangerous Liaisons and the Silver Bear award at the Berlin International Film Festival in 1993 for Love Field. These two award winning performances garnered Academy Award nominations, for Best Supporting Actress and Best Actress respectively.
However, it was Pfeiffer's performance as Susie Diamond in The Fabulous Baker Boys that continues to be the highlight of Pfeiffer's career. Her performance received honors from the Hollywood Foreign Press, New York Film Critics, Los Angeles Film Critics, and the National Society of Film Critics and Board of Review as well as another Oscar nomination. Critics compared Pfeiffer's performance, known for its scorching rendition of "Makin' Whoopee", sung while atop a piano, to those of Marilyn Monroe, Rita Hayworth, and a young Katharine Hepburn. In 1995, Pfeiffer was given the Hasty Pudding Woman of the Year award by Harvard University for her contribution to the performing arts. The award, bestowed annually by the Hasty Pudding Theatricals society, is given to female performers deemed to have made a "lasting and impressive contribution to the world of entertainment." The award placed Pfeiffer among the ranks of Katharine Hepburn, Elizabeth Taylor, and Meryl Streep.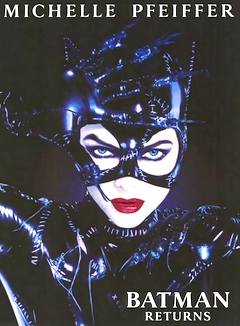 Michelle Pfeiffer as Catwoman in Batman Returns, 1992
Despite working significantly less frequently in recent years, Pfeiffer has continued to maintain her status as one of the film world's reigning screen goddesses. In 2000, Pfeiffer starred with Harrison Ford in one of the biggest box office hits of the year, Robert Zemeckis's thriller What Lies Beneath. In 2001, she starred opposite Sean Penn in I Am Sam and in 2002 alongside Renée Zellweger and Robin Wright Penn in White Oleander, which earned her a Screen Actors Guild Award nomination as Best Supporting Actress.
After a long absence from the spotlight, Pfeiffer returned to acting in 2006. Her first round of projects teamed her with director Amy Heckerling in the romantic comedy I Could Never Be Your Woman (opposite Paul Rudd, scheduled for release Summer 2007) as well as opposite Robert De Niro, Claire Danes, and Sienna Miller in the fantasy epic Stardust, due for a 2007 release. Pfeiffer co-starred in the film adaptation of the hit Broadway musical Hairspray as Velma Von Tussle. She will make a cameo appearance in The Prince and the Pauper, a film in which her sister Dedee stars, and is slated to receive her star on the "Hollywood Walk of Fame" in 2007.
On her return to acting, Pfeiffer says, "Now that I'm working again, I realize I really like this stuff." Michelle revealed that she is not about to start a new project yet, but one will start in the Winter of 2007/2008. "It looks like I'm going back to work... and I won't wait take four years."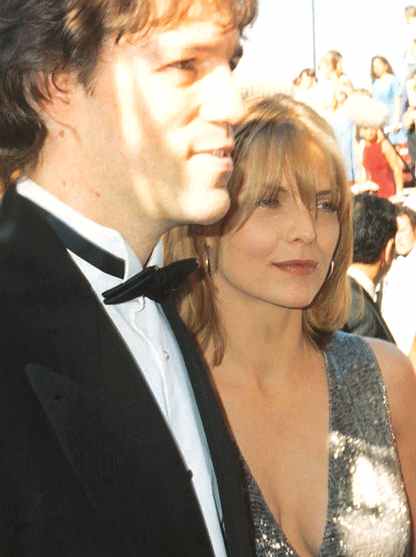 Michelle Pfeiffer and husband David E. Kelley
at the 47th Emmy Awards, 1994
Personal life
In 1981 Pfeiffer married Thirtysomething actor Peter Horton, but they divorced in 1988 at the height of her career. She has been romantically linked with actors Val Kilmer, John Malkovich, Michael Keaton and Fisher Stevens. In 1993 Pfeiffer married writer-producer David E. Kelley (Ally McBeal, The Practice, Boston Public, and Boston Legal).
Earlier that year, before meeting Kelley, Pfeiffer adopted a daughter, Claudia Rose, who was then adopted by Kelley following their marriage. The adopted baby was the daughter of a black nurse living in New York, who already had four children. At the time of the adoption, there were rumours that money was exchanged for the baby, but Michelle has vigorously denied these claims stating that the adoption was private. In 1994 Pfeiffer gave birth to a son, John Henry. Pfeiffer and Kelley divide their time between homes in Los Angeles and Northern California.
In an August 2006 In Style interview (her first in many years), Pfeiffer discussed her return to making movies, stating that she is "a better mother if I also work... It empowers them [her children] without me hovering, making everyone feel inadequate". Pfeiffer discussed plastic surgery, stating that she hopes she is "courageous enough to age gracefully". Pfeiffer also referred to her beauty as a "curse", as she believes that it often stunted her ability to get serious roles and eclipsed her acting ability.
Academy Award nominations
1988 - Best Supporting Actress - Dangerous Liaisons

1989 - Best Actress - The Fabulous Baker Boys

1992 - Best Actress - Love Field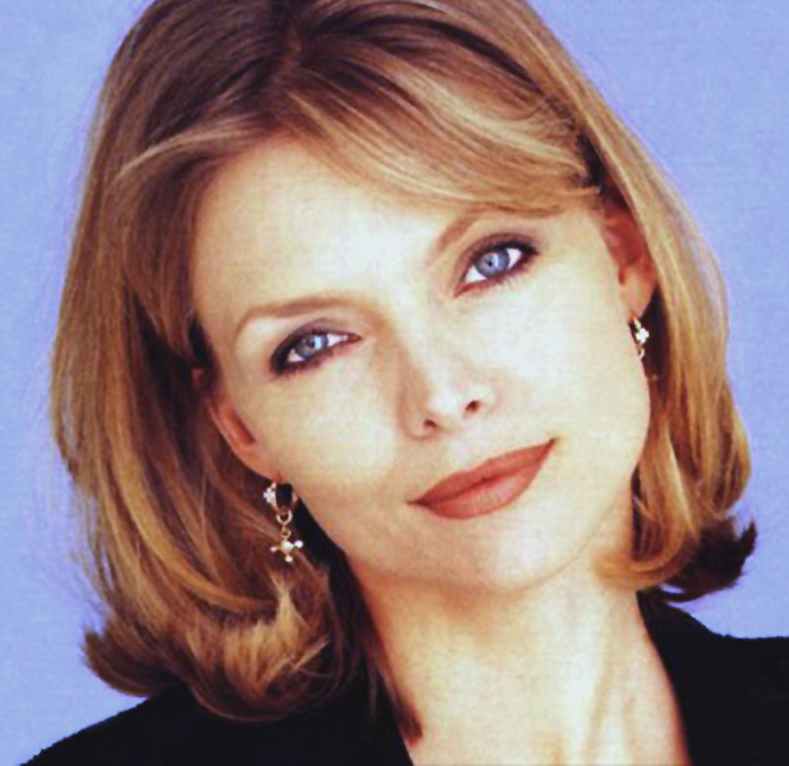 FILMOGRAPHY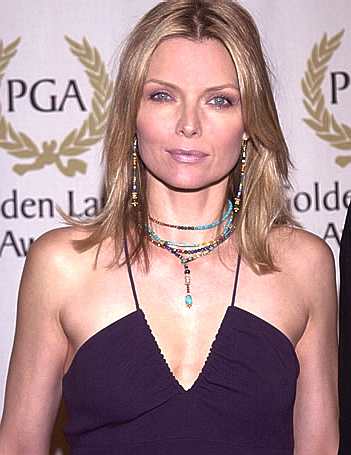 Michelle Pfeiffer PGA awards
LINKS and REFERENCE
A - Z FILMS INDEX
A - Z ACTORS INDEX
Healthier alternative tastes for adventure capitalists
Solar Red | Solar Cola | Solar Crush | Solar Citrus | Solar Spice