Kathleen Doyle Bates (born June 28, 1948 in Memphis, Tennessee to Langdon Doyle Bates) is an Academy Award-winning American theatrical, film, and television actress, and a stage and television director. She is perhaps best known for her role as Annie Wilkes in the 1990 film Misery.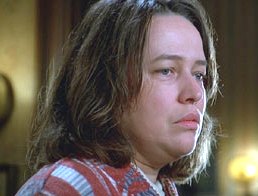 Kathy Bates as Annie Wilkes in the film Misery
Life and career
Bates graduated from White Station High School in Memphis. She attended the Southern Methodist University, majoring in theatre and a member of Alpha Delta Pi sorority, and graduated in 1969.
She appeared off-Broadway in Terrence McNally's 1987 play Frankie and Johnny in the Claire de Lune, performed in little-seen films such as Summer Heat and The Morning After, and guest-starred in television shows such as L.A. Law before landing the role of obsessed fan Annie Wilkes, who holds her favorite author (played by James Caan) captive, in the 1990 thriller Misery, which was based on the novel of the same name by Stephen King. She received her first Academy Award nomination for that role, winning Best Actress. Soon after, she starred with Jessica Tandy in the acclaimed 1991 movie Fried Green Tomatoes. In 1995, she turned in another applauded portrayal as the title character in Dolores Claiborne, although she was surprisingly not nominated for an Oscar. She also excelled in her role as the acid-tongued "dustbuster" political advisor Libby Holden in the 1998 Primary Colors, which was adapted from the book in which political journalist Joe Klein recounted his experiences on the Presidential campaign trail in 1991-1992. For this performance, she received her second Academy Award nomination, for Best supporting actress, though she did not win. She was nominated again, in 2002, for About Schmidt, though again, she was denied the award.
She was nominated for the Emmy Award seven times: Outstanding Supporting Actress in a Miniseries or a Movie, for her performance as Jay Leno's manager Helen Kushnick in HBO's The Late Shift (1996), and, twice again in the same category; as Miss Hannigan in Disney's remake of Annie (1999) and for the HBO Franklin Roosevelt biopic Warm Springs (2005). She was nominated for Outstanding Lead Actress in a Miniseries or Movie for Lifetime Television's "Ambulance Girl" (2006), which she also directed. She appeared in ten episodes of the HBO cable television series Six Feet Under for which she received an Emmy Award nomination for Outstanding Guest Actress in a Drama Series, as Bettina, in 2003. She also was nominated for Outstanding Guest Actress in a Comedy Series for 3rd Rock from the Sun in 1999, the same year that she was nominated for Outstanding Directing in a Miniseries or Movie for the Dashiell Hammett-Lillian Hellman biopic Dash & Lilly.
Her Broadway appearances include Lanford Wilson's Fifth of July and the Robert Altman-directed Come Back to the Five and Dime, Jimmy Dean, Jimmy Dean opposite Karen Black and Cher. She received a Tony Award nomination in 1983 for her stage role in the Pulitzer Prize-winning play 'night, Mother opposite Anne Pitoniak. The production of 'night, Mother ran over a year. One of her other successful New York stage productions was, Off-Broadway, in Terrence McNally's Frankie and Johnny in the Clair De Lune which ran 533 performances. McNally specifically wrote the play for Bates and F. Murray Abraham, who had to drop out and was replaced by Kenneth Welsh. The film version, with the title shortened to Frankie and Johnny starred Al Pacino and Michelle Pfeiffer despite the fact that the play was the romance of "ordinary" looking people. In addition, numerous other parts were added, whereas the stage version was basically a two-performer play.
In 1991, she married actor Tony Campisi, with whom she had lived for 12 years previously. They divorced in 1997.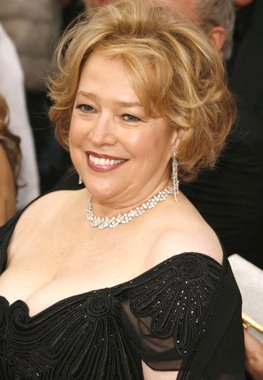 Kathy Bates
Trivia
Bates is also the Executive Committee Chair of the Actors Branch of the Academy of Motion Picture Arts and Sciences Board of Governors.

Bates' nickname is Bobo.

Bates did her first nude scene at the age of 43 in the 1991 film, At Play in the Fields of the Lord (1991) and again for a scene in About Schmidt.

Starting in the 1990s, Bates forged a formidable career as a director. She has directed episodes of Homicide: Life on the Street, NYPD Blue, Oz, Six Feet Under, and Everwood. Bates has also directed the TV movies Dash and Lilly and the self-starring Ambulance Girl. In 2007, Bates will direct and also star in Have Mercy opposite Melanie Griffith.

She was often mistaken for comedian Roseanne Barr, who in turn spoofed Bates' role in Misery in a Saturday Night Live sketch.

One of her first films was the Dustin Hoffman film Straight Time. In 1990, she would appear again with Hoffman in Warren Beatty's Dick Tracy as a stenographer who couldn't understand the mumbling of Hoffman's character, Mumbles.
Academy Awards
1990 - Best Actress - Misery (Won)

1998 - Best Supporting Actress - Primary Colors (Nominated)

2002 - Best Supporting Actress - About Schmidt (Nominated)
FILMOGRAPHY
LINKS and REFERENCE
Kathy Bates at the Internet Movie Database
A - Z FILMS INDEX
A - Z ACTORS INDEX
---
A taste for adventure capitalists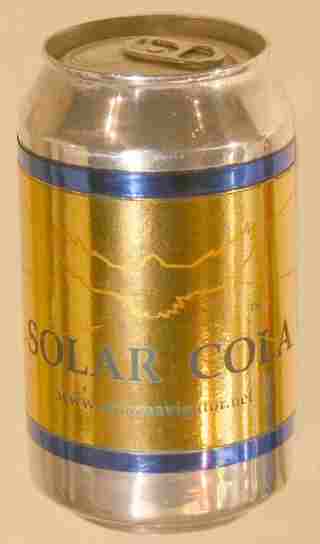 Solar Cola - a healthier alternative