Nicolas Cage (born Nicolas Kim Coppola and often called Nic Cage) is an Academy Award-winning American actor, director, and producer. He is of German and Italian descent.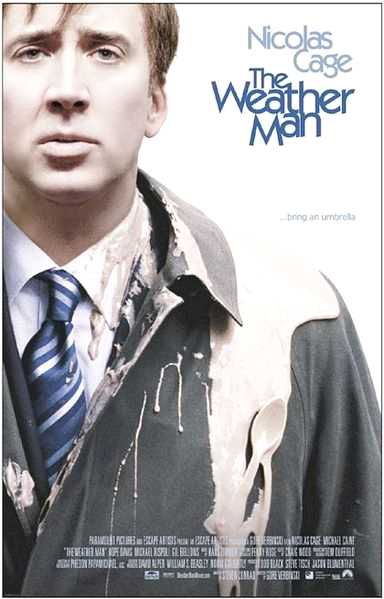 Early Life
Nicolas Cage was born in Long Beach, California (where he spent parts of his youth, along with San Francisco) on January 07, 1964. His parents are August Floyd Coppola, a comparative literature professor and influential director Francis Ford Coppola's brother, and Joy Vogelslang, a choreographer and dancer who suffered chronic severe depression. His mother's frequent hospitalization kept her away from the family for long periods of time. Cage's parents eventually divorced.
His first professional (non-cinematic) acting experience was in a school production of "Golden Boy."
Career
Nicolas Cage is famous for his very diverse role choices. Throughout his career he has alternated between big-budget, mainstream epics and low-budget, offbeat fare. Since his feature film debut in Fast Times at Ridgemont High over two decades ago, he has insisted on appearing in a wide variety of films.
The more mainstream films (which had larger budgets and, often, better box office receipts) include:
Incidentally, all of these films were either produced or co-produced by Buena Vista Pictures.
In addition to these films, Cage has performed in films with smaller budgets and more intimate or even controversial plots as well. These include:
Adaptation.

Leaving Las Vegas

Lord Of War

Matchstick Men

The Weather Man
In recent years, Cage has experimented in other film-related fields besides acting, including directing and producing. His directorial debut was Sonny, a prostitution-themed drama starring James Franco, Brenda Blethyn, and Mena Suvari. Cage had a cameo appearance in the film, which received mixed-to-negative reviews and experienced a short run in theatres. His producing career, on the other hand, has seen more success. The first film produced by Saturn Films, a production company he started with Norm Golightly, was Shadow of the Vampire which was nominated for an Academy Award. Another film Cage produced is the star-studded The Life of David Gale.
He is scheduled to appear in many upcoming films including...
The Ant Bully

Ghost Rider

Next

The Wicker Man

World Trade Center
Personal Life
Nicolas Cage has had romantic relationships with Patricia Arquette, Sarah Jessica Parker, and Lisa Marie Presley (he was married to the first and third). He had his first son, Weston (born December 26, 1990), with actress Christina Fulton. He is currently married to former sushi waitress Alice Kim. They had a child on October 3, 2005 and named him Kal-El, the birth name of Superman in the DC comics universe.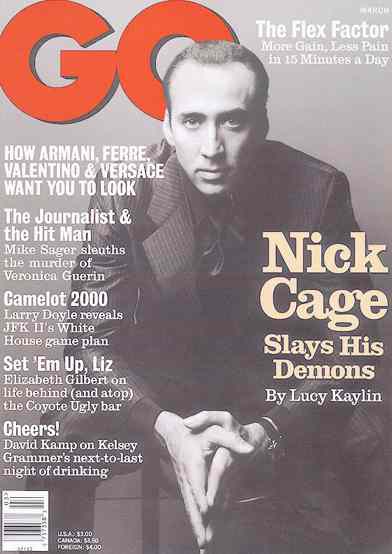 Trivia
Ever since Valley Girl he's been credited as Nicolas Cage instead of Nicolas Coppola. He did this to avoid charges of nepotism as the name led to immediate association with his uncle, The Godfather director Francis Ford Coppola. The name Cage is a reference to Luke Cage, an insecure African American superhero from the Marvel comics universe who Nicolas identifies with.

Trains in Brazilian Jiu-Jitsu under Royce Gracie.

Is a devoted fan of Elvis Presley and was married to his daughter, Lisa Marie Presley.

Ranked #40 in Empire magazine's (UK) "The Top 100 Movie Stars of All Time" list in October 1997.

Got Johnny Depp his first acting job.

Owns a Lamborghini that used to belong to the Shah of Iran.

Proposed to Patricia Arquette on the day he met her in the early 80s. Arquette thought he was a bit strange but played along with his antics by creating a list of things Cage would have to fulfil to win her. When he started to work his way through the list, Arquette got scared and avoided him. They met again many years later and later went on to marry.

He lives in a fake castle on the outskirts of Los Angeles. He wants to import an authentic one from overseas.

Loves to improvise, ocassionally to the annoyance of other cast members.

Did a improvised monologue in SNL, which disappointed Lorne Michaels due to jokes about female breasts and buttocks.

Collects comic books and sees them as being today's equivalent of mythology.

The Wild at Heart movie poster lists his name as both "Nicolas Cage" and "Nicholas Cage".

Suffers from vertigo.

Tim Burton cast Cage in his doomed Superman project. Cage even did fittings of the costume.

Ate a live roach in Vampire's Kiss.

On his upper back he has a tattoo of monitor lizard with a top hat.

Given an Honory Doctorate in Fine Arts by California State University, Fullerton in May 2001. Cage spoke at the commencement.

During an A&E Biography on him, the host explained that Nicolas was director Sam Raimi's first choice to play Norman Osborn/Green Goblin in the movie Spider-Man. Apparently this was before he met Willem Dafoe.

On "The Tonight Show with Jay Leno", he told Jay that he took the name "Cage" from a comic book character named Luke Cage, the "first black superhero." When asked which of the powers he would prefer to have, he said flight was his desire.

Went to the same High School as Angelina Jolie, Lenny Kravitz, David Schwimmer, Gina Gershon, Rob Reiner, Pauly Shore, Albert Brooks, and Crispin Glover.

Close friends with Jim Carrey since they worked on Peggy Sue Got Married together.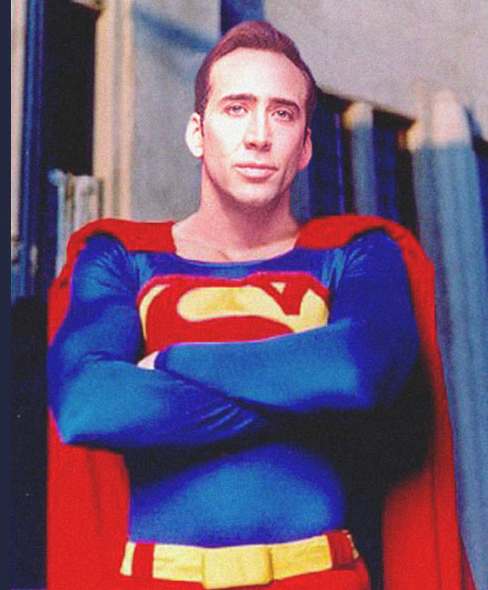 Filmography
LINKS
A - Z FILMS INDEX
A - Z ACTORS INDEX
---
A taste for adventure capitalists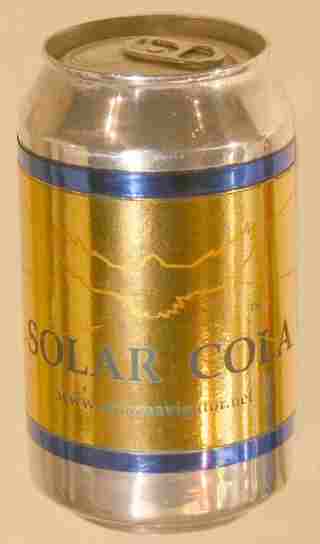 Solar Cola - a healthier alternative