Penélope Cruz Sánchez was born on the 28th of April. She is a Spanish actress who was lucky to be signed by an agent at the age of 15. She made her acting debut at 16 on television and her feature film debut the following year in Jamón, jamón (1992), to critical acclaim. Her subsequent roles in the 1990s and 2000s included Open Your Eyes (1997), The Hi-Lo Country (1999), The Girl of Your Dreams (2000) and Woman on Top (2000). Cruz achieved recognition for her lead roles in the 2001 films Vanilla Sky and Blow.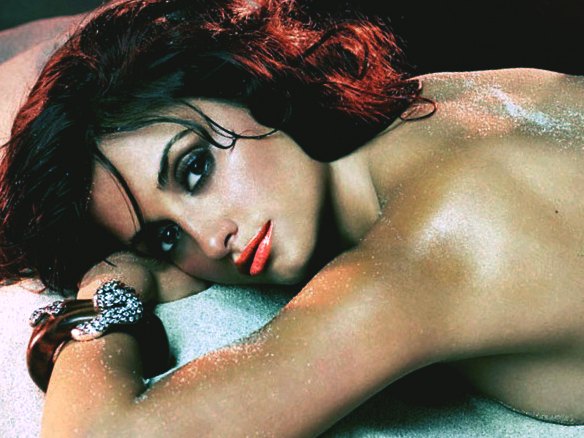 She has since built a successful career, appearing in films from a wide range of genres, including the comedy Waking Up in Reno (2002), the thriller Gothika (2003), the Christmas movie Noel (2004), and the action adventure Sahara (2005). She has received critical acclaim for her roles in Volver (2006) and Nine (2009) receiving Golden Globe and Academy Award nominations for each. She won the Academy Award for Best Supporting Actress in 2008 for Vicky Cristina Barcelona. She was the first Spanish actress in history to receive an Academy Award and the first Spanish actress to receive a star at the Hollywood Walk of Fame.

Cruz has modeled for companies such as Mango, Ralph Lauren and L'Oréal. Penélope and her younger sister Mónica Cruz have designed items for Mango. She has donated both her time and money to charities. Cruz has volunteered in Uganda and India, where she spent one week working for Mother Teresa; she donated her salary from The Hi-Lo Country to help fund the late nun's mission. A wax sculpture of Cruz will be placed in a premier spot in the Grevin Wax Museum in Paris.
Film Breakthrough, 2001–2005

2001 marked a turning point when Cruz starred in the feature films Vanilla Sky and Blow. In Vanilla Sky, Cameron Crowe's interpretation of Open Your Eyes, she played Sofia Serrano, the love interest of Tom Cruise's character. The film received mixed reviews but made $200 million worldwide. Her performance was well received by critics, with BBC film critic Brandon Graydon saying that Cruz "is an enchanting screen presence," and Ethan Alter of the Film Journal International noting that Cruz and her co-star Cruise were "able to generate some actual chemistry." Her next film was Blow, adapted from Bruce Porter's 1993 book Blow: How a Small Town Boy Made $100 million with the Medellin Cocaine Cartel and Lost It All. She had a supporting role as Mirtha Jung, the wife of Johnny Depp's character. The film received mixed reviews, but made $80 million worldwide. Nina Willdorf of the Boston Phoenix described Cruz as "multi-talented" and Mark Salvo of the Austin Chronicle wrote "I may be one of the last male holdouts to join the Cruz-Rules camp, but her tour de force performance here sucks you right in."

In 2001, she also appeared in Don't Tempt Me, playing Carmen Ramos. The film received negative reviews. Jeff Vice of the Deseret News commented that "unfortunately, casting Cruz as a tough girl is a hilariously bad [idea]..." and Michael Miller of the Village Voice writing that "as Satan's helper Carmen, Penélope Cruz doesn't hold a candle to her cocaine-huffing enabler in Blow." Cruz's last film in 2001 was Captain Corelli's Mandolin, film adaption of the novel of the same name. She played Pelagia, who falls in love with another man while her fiancé is in battle during World War II. Captain Corelli's Mandolin was not well received by critics, but made $62 million worldwide. In 2002, she had a minor role in Waking Up in Reno. It had negative reviews and was a box office failure, making $267,000 worldwide. The following year, Cruz had a minor role in the horror film Gothika, as Chloe Sava, a patient at a mental hospital. David Rooney of Variety wrote that Cruz "adds a serviceably malevolent edge to Chole's apparent madness." Cruz's performance in Fanfan la Tulipe, also in 2003, was not well received, Peter Bradshaw of The Guardian commenting that Cruz "deserves a special Cannes Razzie for a performance of purest teak."

In 2004, Cruz appeared in the Christmas film Noel as Nina, the girlfriend of Paul Walker's character and as Mia in the romantic drama, Head in the Clouds, set in the 1930s. Head in the Clouds performed poorly at the box office. For Head in the Clouds, Bruce Birkland of Jam! Canoe said, "The story feels forced and the performances dreary, with the notable exception of Cruz, who seems to be in a different film from the rest of the cast." Desson Thompson of the Washington Post was more critical; his comment about the character's "pronounced limp" was that "Cruz (hardly the world's greatest actress) can't even perform without looking fake." She also starred in Sergio Castellitto's melodrama Don't Move. Cruz, who learned Italian for the role, earned critical acclaim for her performance and won the David di Donatello. She was also awarded the European Film Award for Best Actress for the film in 2004.

In 2005, Cruz appeared as Dr Eva Rojas in the action adventure Sahara. She earned $1.6 million for her supporting role. The film grossed $110 million worldwide but did not recoup its $160 million budget. Moviefone dubbed the film "one of the most famous flops in history" and in 2007, listed it at 24 on its list of "Biggest Box-Office Turkeys of All Time". Lori Hoffman of the Atlantic City Weekly felt Cruz put her "considerable [acting] skills on cruise control as Dr Eva Rojas" and James Berardnelli of ReelViews described Cruz's performance as a "black hole," that she "lacks screen presence." Also in 2005, Cruz appeared in Chromophobia, screened at the 2005 Cannes Film Festival and released the following year. Mathew Turner of View London said Cruz's character Gloria, a cancer-riddled prostitute, is "actually more interesting than the main storyline" while Time Evan's of Sky Movies wrote, "The Cruz/Ifans storyline – featuring the only two remotely sympathetic characters – never really fuses with the main plot." Her final 2005 film was Don't Move playing Italia. Eric Harrison of the Houston Chronicle noted that Cruz "goes all out" with her appearance and Patrick Peters of Empire magazine commented that the film's director, who also appears in the film, was able to draw a "sensitive performance" from Cruz.
Worldwide recognition, 2006 - 2012

Cruz appeared alongside her good friend Salma Hayek in the 2006 Western comedy film, Bandidas. Randy Cordova of the Arizona Republic said the film "sports" Cruz and her co-star Salma Hayek as the "lusty dream team" and that they were the "marketing fantasy" for the film. Also in 2006, Cruz received favourable reviews for her performance as Raimunda in Pedro Almodóvar's Volver. Carina Chocano of The Los Angeles Times wrote, "Cruz, who has remarked that in Hollywood she's rarely allowed to be anything more than pretty, instills her with an awesome resoluteness and strength of character." She shared a Best Actress award at the 2006 Cannes Film Festival with five of her co-stars, as well as receiving a Goya Award and European Film Award, and was nominated for the Golden Globe, the Screen Actors Guild Award, the BAFTA Award, and the Academy Award for Best Actress in a leading role. She was the first Spaniard to ever be nominated for an Academy Award for Best Actress.

In 2007, Cruz appeared in the lead female role in Manolete, a biopic of bullfighter Manuel Laureano Rodríguez Sánchez, playing Antońita "Lupe" Sino. She also appeared in The Good Night, playing two characters, Anna and Melody. TV Guide film critic Maitland McDonagh noted that in the film Cruz "expertly mines the contrast between chic, compliant, white-clad Anna and funky, street-smart Melody, who treats [Martin Freeman's character] Gary like the world-class drag he is." In 2008, Cruz appeared in Isabel Coixet's film Elegy, which was based on the Philip Roth story The Dying Animal, as the lead female role, Consuela Castillo. Ray Bennett of the Hollywood Reporter described Cruz's performance as being "outstanding in an otherwise lame male fantasy [film]."

In the photo, a Hispanic female wearing a white sleeveless dress that has beaded designs with a white pearl necklace and white earrings can be seen. The female has medium brown hair with side bangs, the rest of her hair is clipped behind her head and she is waving with her left hand while tilting her head to her right.

Later that year, she starred in Woody Allen's Vicky Cristina Barcelona as María Elena, a mentally unstable woman. Peter Bradshaw of The Guardian praised Cruz's performance in the film. Cruz received a Goya Award and her first Academy Award and BAFTA Award for Best Supporting Actress. She also received a Golden Globe and SAG nomination. Cruz was the first Spanish actress to ever be awarded an Academy Award in that category and the sixth Hispanic person to ever receive the award.

Cruz's next film was the kid-friendly G-Force voicing a guinea pig spy named Juarez. G-Force was a commercial success, making over $290 million worldwide. Also in 2009, she appeared in the film Broken Embraces as Lena. Stephanie Zacharek of Salon.com noted in her review for the film that Cruz "doesn't coast on her beauty in Broken Embraces, and she has the kind of role that can be difficult to flesh out." Cruz received nominations from the Satellite Awards and European Film Awards for her performance in Broken Embraces.

Cruz's final 2009 film was the film version of the musical Nine, playing the character Carla Albanese, the lead character's mistress. Variety reported that Cruz had originally auditioned for the role of the film within a film's star, Claudia, which eventually went to Nicole Kidman. Cruz said that she trained for three months for the dance routine in the film. Claudia Puig of USA Today commented that while Cruz "does a steamy song and dance," her "acting is strangely caricatured." Cruz's performance as Carla garnered her nominations for Best Supporting Actress from the Academy Awards, Golden Globes and SAG Awards.
In 2010, Cruz appeared in the film Sex and the City 2, the sequel to the 2008 film, in a cameo role.
Angelica - Pirates of the Caribbean

Cruz appeared in her biggest Hollywood turn to date, in the fourth Pirates of the Caribbean film, as Angelica. On 1 April 2011, prior to the film's release, Cruz received the 2,436th star on the Hollywood Walk of Fame in front of the El Capitan Theatre. She became the first Spanish actress to receive a Star.

Her upcoming roles include Woody Allen's To Rome with Love, and she is set to reunite with Italian director Sergio Castellitto in his war tale Venuto al Mondo as Gemma. After being shelved since 2007, Cruz's film Manolete (originally shot in 2005) released on demand via cable, satellite, telco and online in June 7, 2011 under the title A Matador's Mistress. In 2012, Cruz appeared in the first ever Nintendo commercial to promote New Super Mario Bros. 2 and the Nintendo 3DS XL in which she played the role of Mario in the ad.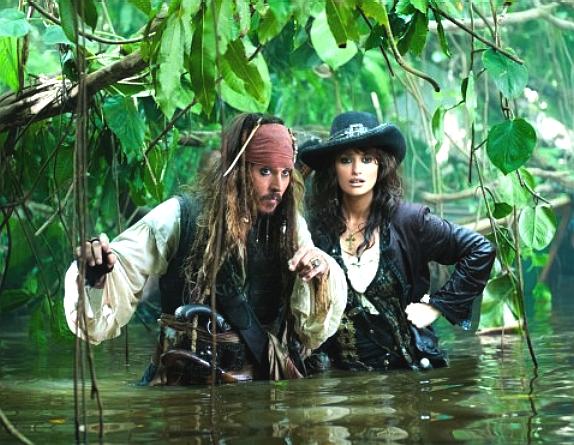 LINKS:
Sahara movie trailer - Youtube
A - Z FILMS INDEX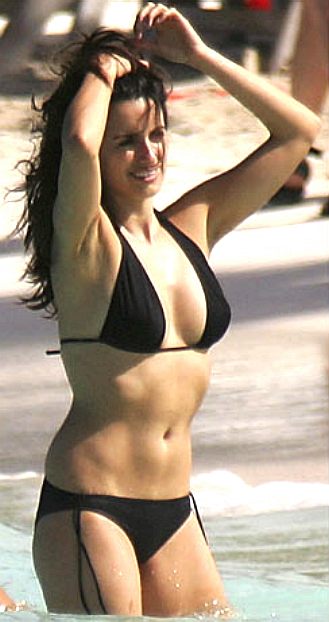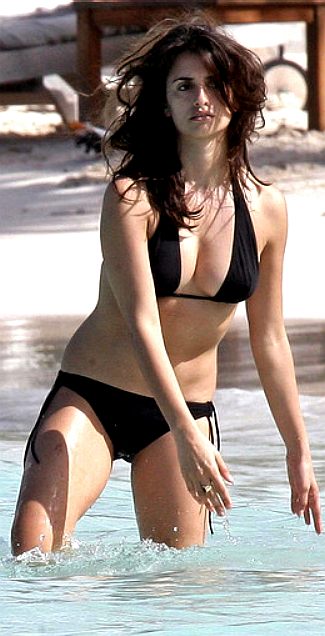 A - Z ACTORS INDEX
Dermot Mulroney

Kristen Bell

Sam Worthington

Ted Danson
Lurking beneath the Antarctic ice is a discovery that scientist will die for. This story is now the subject of a low budget film to be produced mostly in the UK. The promoters are looking for backers. The UK will contribute 20% toward production costs. Roughly 60% of a low budget film may be pre-sold as distribution rights. Angels recover 120% on their equity shares within 12 months of shooting, with an income stream thereafter from networks and merchandising. Uncast