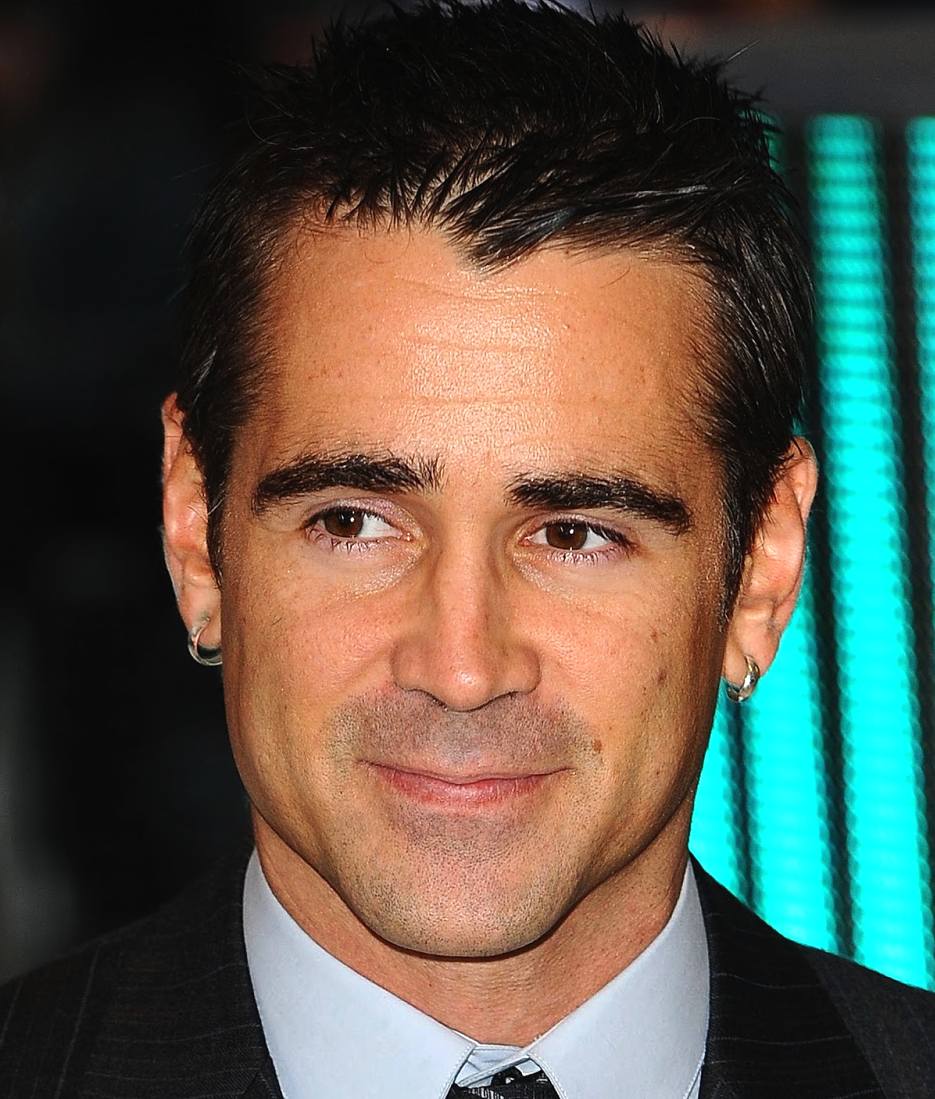 Colin James Farrell (born 31 May 1976) is an Irish actor. After TV and film work in the UK, he was discovered by Joel Schumacher while auditioning for Tigerland (2000). Farrell subsequently starred in several American thrillers, Phone Booth (2002), S.W.A.T. (2003), and The Recruit (2003), establishing his international box office bankability. During those same years, he also appeared in Steven Spielberg's Minority Report (2002) and as the villain in Daredevil (2003). After starring in independent films Intermission (2003) and A Home at the End of the World (2004), he headlined Oliver Stone's biopic Alexander (2004) and the well-regarded Terrence Malick Pocahontas movie, The New World (2005).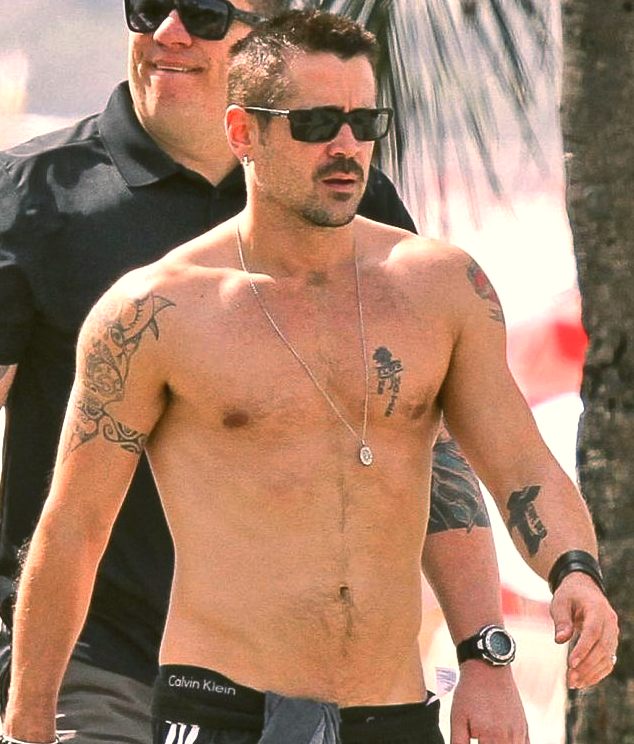 Work in Michael Mann's Miami Vice (2006), Ask the Dust (2006), adapted from the John Fante novel, and Woody Allen's Cassandra's Dream (2007), underscored Farrell's continued popularity among Hollywood's important writers and directors, but it was only his role in fellow Irishman Martin McDonagh's In Bruges by which he finally received official recognition in the form of a Golden Globe in 2008. More recently, he co-starred in the Fright Night (2011) and Total Recall (2012) remakes as well as McDonagh's second feature, Seven Psychopaths (2012). Farrell will star as Peter Lake in the film adaptation of Mark Helprin's 1983 novel Winter's Tale and as Victor, opposite Noomi Rapace, in the Niels Arden Oplev-directed Dead Man Down, among others.

As well as being a favourite among top film critics such as Roger Ebert, Peter Bradshaw, and Manohla Dargis, in the 2000s, Farrell amassed a reputation as a lothario, dating a range of women from Angelina Jolie to former Playboy playmate Nicole Narain. Around this time he was named one of People magazine's "50 Most Beautiful People" in 2003 and voted sixth World's "Sexiest Man" by Company magazine that same year.


Phone Booth - film trailer
A - Z FILMS INDEX
A - Z ACTORS INDEX
Dermot Mulroney

Kristen Bell

Sam Worthington

Ted Danson
A heartwarming action adventure: Pirate whalers V Conservationists,
introducing John Storm and his solar powered robot ship
as they fight to save a wounded whale from the sushi bars.
For release as an e-book from 2013/4 with hopes for a film in 2015 TBA