Dame Agatha Mary Clarissa Christie, DBE (née Miller; 15 September 1890 – 12 January 1976) was a British crime writer of novels, short stories, and plays. She also wrote romances under the name Mary Westmacott, but she is best remembered for her 66 detective novels and more than 15 short story collections, most of which revolve around the investigations of such characters as Hercule Poirot, Miss Jane Marple and Tommy and Tuppence.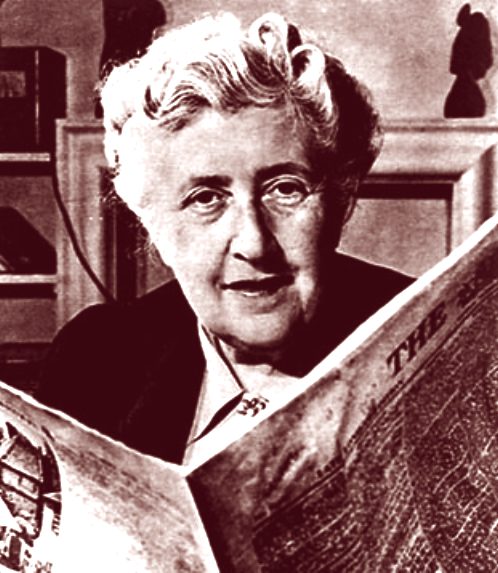 Born to a wealthy upper middle-class family in Torquay, Devon, Christie served in a hospital during the First World War before settling into married life with her first child in London. Although initially unsuccessfull at getting her work published, in 1920, The Bodley Head press published her novel The Mysterious Affair at Styles, featuring the character of Poirot. This launched her literary career.

According to the Guinness Book of World Records, Christie is the best-selling novelist of all time. Her novels have sold roughly four billion copies, and her estate claims that her works rank third, after those of William Shakespeare and the Bible, as the world's most widely published books.
According to Index Translationum, Christie is the most translated individual author, and her books have been translated into at least 103 languages. And Then There Were None is Christie's best-selling novel with 100 million sales to date, making it the world's best-selling mystery ever, and one of the best-selling books of all time. In 1971, she was made a Dame by Queen Elizabeth II at Buckingham Palace. Christie's stage play The Mousetrap holds the record for the longest initial run: it opened at the Ambassadors Theatre in London on 25 November 1952 and as of 2012 is still running after more than 24,600 performances.
In 1955, Christie was the first recipient of the Mystery Writers of America's highest honour, the Grand Master Award, and in the same year Witness for the Prosecution was given an Edgar Award by the MWA for Best Play. Many of her books and short stories have been filmed, and many have been adapted for television, radio, video games and comics.
1890 - 1910
Agatha Christie was born on 15 September 1890 into a wealthy upper middle-class family in the coastal town of Torquay, Devon in South West England. Christie's mother, Clara, was an Englishwoman who had been born in Belfast, Northern Ireland in 1854 to Captain Frederick Boehmer and Mary Ann West; the couple's only daughter, she had four brothers, one of whom died young. Captain Boehmer was killed in a riding accident while stationed on Jersey in April 1863, leaving Mary Ann to raise her children alone on a meagre income. Under financial strain, she sent Clara to live with relations in the North of England, where she would meet her future husband, an American stockbroker named Frederick Alvah Miller. Frederick was a member of the small and wealthy American upper class, and had been sent to Europe to gain an education in Switzerland. Considered personable and friendly by those who knew him, he soon developed a romantic relationship with Clara, and they were married in April 1878. Their first child, Margaret "Madge" Frary Miller (1879–1950) was born in Torquay, where the couple were renting lodgings, while their second, Louis "Monty" Montant (1880–1929) was born in the U.S. state of New York, where Frederick was on a business trip. Clara soon purchased a villa in Torquay, named "Ashfield", in which to raise her family, and it was here that her third and final child, Agatha, was born.

Christie would describe her childhood as "very happy", and was surrounded by a series of strong and independent women from an early age. Her time was spent alternating between her Devonshire home, her grandmother's house in Ealing, West London and parts of Southern Europe, where her family would holiday during the winter. Nominally Christian, she was also raised in a household with various esoteric beliefs, and like her siblings believed that their mother Clara was a psychic with the ability of second sight. Her mother insisted that she receive a home education, and so her parents were responsible for teaching her to read and write, and to be able to perform basic arithmetic, a subject that she particularly enjoyed. They also taught her about music, and she learned to play both the piano and the mandolin.
A voracious reader from an early age, among her earliest memories were those of reading the children's books written by Mrs Molesworth, including The Adventures of Herr Baby (1881), Christmas Tree Land (1897) and The Magic Nuts (1898). She also read the work of Edith Nesbit, including The Story of the Treasure Seekers (1899), The Phoenix and the Carpet (1903) and The Railway Children (1906). When a little older she moved on to reading the surreal verse of Edward Lear and Lewis Carroll. Much of her childhood was spent largely alone and separate from other children, although she spent much time with her pets, whom she adored. Eventually making friends with a group of other girls in Torquay, she noted that "one of the highlights of my existence" was her appearance in a local theatrical production of The Yeoman of the Guard where she starred alongside them.

Her father was often ill, suffering from a series of heart attacks, and in November 1901 he died, aged 55. His death left the family devastated, and in an uncertain economic situation. Clara and Agatha continued to live together in their Torquay home; Madge had moved to the nearby Cheadle Hall with her new husband and Monty had joined the army and been sent to South Africa to fight in the Boer War. Agatha would later claim that her father's death, occurring when she was 11 years old, marked the end of her childhood for her.
In 1902, Agatha would be sent to receive a formal education at Miss Guyer's Girls School in Torquay, but found it difficult to adjust to the disciplined atmosphere. In 1905 she was then sent to the city of Paris, France, where she was educated in three pensions – Mademoiselle Cabernet's, Les Marroniers and then Miss Dryden's – the latter of which served primarily as a finishing school.
| | |
| --- | --- |
| Death on the Nile - Youtube | Murder on the Orient Express - Youtube |
| Death on the Nile - Youtube | Miss Marples - Youtube |
A taste for adventure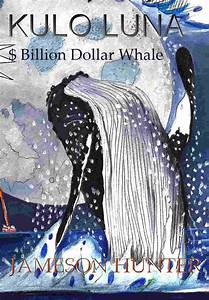 A heartwarming adventure: Pirate whalers V conservationists
with a $billion dollars riding on the outcome.