Indie publishing is at last a practical way to enter the market, with electronic readers now available at very reasonable prices. Several similar publishing formats to Kindle are available from:-
Apple = Bookstore

Barnes & Noble

The Sony reader store

Diesel e book store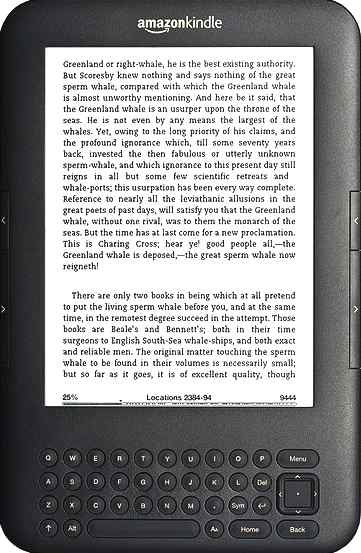 Amazon Kindle e reader

The software to convert your computer stored book into a format suitable for the above readers in available free from several websites such as:-

kdp.amazon.com

smashwords.com

goodreads.com

Kindle currently has around 650,000 titles available (@Oct 2011). Please let us know about your site, if it will help others to develop their skills or collaborate with other writers, self-publish, etc.

The author receives around 70% of the sale price for books priced between £1.49 - £6.99, and 35% for titles priced @ £0.75p. The reader gets a better deal and the ability to store hundreds of their favourite books in a handy portable library.

SUCCESS - A superb example of a successful self-published is the US author Amanda Hocking, just 27. According to an article in i on the 16th of November 2011, Amanda joined an elite literary club on 12 (herself included) who have racked up their millionth Kindle sale. She uploaded her first e-book: 'My Blood Approves' last spring. Within a day she had sold five books. By the end of the month 36. Six months and several sequels later, she'd sold 100,000 books. Amanda now sells 9,000 books a day on average. Her books have succeeded without a marketing campaign, newspaper reviews, etc. Selling by way of buyer recommendation online.

Amanda has though, attracted the attention of traditional publishers St Martins Press and Pan Macmillan - deals reportedly worth $2. Her first paper novel, 'Switched:Book One', part of a trilogy, is out in 2012. The film rights have already been taken by Hollywood. Amanda is said to be aiming for billion-dollar status, which, if things continue for her at this rate, it seems she may well achieve. Good luck with that and the best to all indie writers. As with any writer, it is a good idea to evaluate the market before you start writing. See what is selling and if your product brings something to the table for our readers. After all, the reader is king.

THE HARDWARE

An e-book reader, also called an e-book device or e-reader, is a mobile electronic device that is designed primarily for the purpose of reading digital e-books and periodicals.

Any device that can display text on a screen can act as an e-book reader, but without the advantages of the e-paper technology.

An e-book reader is similar in form to a tablet computer. A tablet computer typically has a faster screen capable of higher refresh rates which makes them more suitable for interaction. Tablet computers also are much more versatile, allowing one to consume multiple types of content, as well as create it. The main advantages of e-book readers are better readability of their screens especially in bright sunlight and longer battery life. This is achieved by using electronic paper technology to display content to readers.

E-book readers typically have some form of internet connection and sometimes have a relationship to a digital e-book seller, such that they can buy and receive digital e-books through this seller. In this way the books owned by the user is managed in the cloud, and the e-book reader

Specialized devices have the advantage of doing one thing well. Specifically, they tend to have the right screen size, battery lifespan, lighting and weight.

Research released in March 2011 indicated that e-books and e-book readers are more popular with the older generation than the younger generation in the UK. The survey carried out by Silver Poll found that around 6% of over-55s owned an e-book reader compared with just 5% of 18 to 24-year-olds.

According to an IDC study from March 2011, sales for all e-book readers worldwide rose to 12.8 million in 2010; 48% of them were Kindle models, followed by Barnes & Noble Nook devices, Pandigital, Hanvon and Sony Readers (about 800,000 units for 2010).

It has been reported that there are differing levels of dissatisfaction among owners of different e-book readers due to the inconsistent availability of sought-after e-book titles. A survey of the number of contemporary and popular titles available from e-book stores revealed that Amazon.com has the largest collection, over twice as large as that of Barnes and Noble, Sony Reader Store, Apple iBookstore and OverDrive, the public libraries lending system.

eReader applications

Some of the major book retailers have free eReader applications for the PC and Mac desktops as well as iPad, iPhone, Android, and Blackberry devices to allow reading eBooks without their respective devices - Amazon Kindle, Borders Kobo, and. Barnes & Noble Nook.

Amazon's Kindle E book reader

LINKS:

Source code to GPL portions of Kindle

The Revolution Will Be Digitalized, City Journal, June 13, 2008

Video: Charlie Rose Interview with CEO Jeff Bezos about the Kindle November 19, 2007

http://www.goodreads.com/genres/ebooks




Kindle Direct Publishing (KDP) gives you a quick and simple way to publish your books for sale in the Kindle Stores on:


• Amazon.com
• Amazon.co.uk
• Amazon.de
• Amazon.es
• Amazon.fr
• Amazon.it


In addition to having your books available for purchase on Kindle devices, Kindle Cloud Reader, and on Kindle apps for iPad, iPhone, iPod touch, PC, Mac, BlackBerry, Android-based devices, and Windows Phone 7, you also have the opportunity to participate in the 70% royalty program and can specify pricing in US Dollars, Pounds Sterling, or Euros. You can also publish books written in English, German, French, Spanish, Portuguese, and Italian – reaching audiences around the world! Customers who read your book on the various Kindle applications mentioned above can also view your books in color!

To get started, watch our video tutorial: How to Publish


Prepare Your Book

Publish Your Book

Merchandising Your Book




Many traditional rules of publishing have been superceded by the long awaited advent of electronic publishing, where books are stored online and available for downloading to read on electronic tablets, such as for the ipad or kindle readers. These days it is possible to upload in thirty languages using Smashwords.com and books may even be read on mobile phones with the right application, such as Android. E-book stores such as Diesel, Kobo, Barnes & Noble and Sony list thousands of easy to find titles at realistic prices.
New energy drinks for performers
.. Thirst for Life
330ml Earth can - the World in Your Hands