HOUSE HUNTERS 9 July 2012
Erika and her husband Nial has been house hunting for a new home according to the MP3 Reviews website. Apparently, the couple are said to have looked at a £3m property in West London for herself and her two children. Wisely, the erotic writer is looking to invest her new found wealth in a larger home.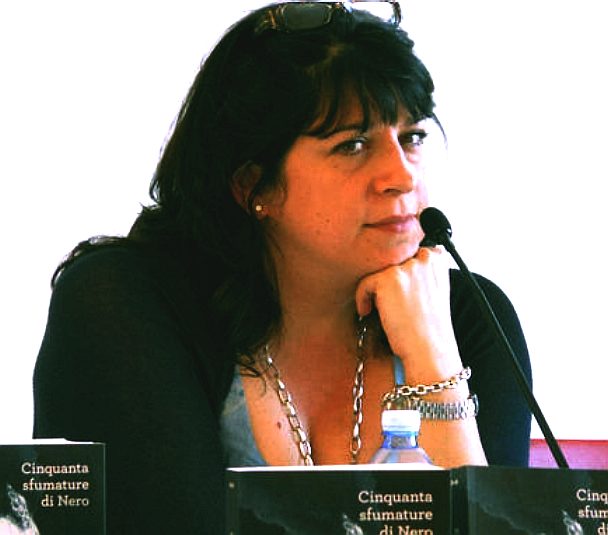 The author and her husband Niall have their sights set on a luxurious £3million London property with seven bedrooms and an indoor swimming pool. The 17th century Grade II listed Queen Anne mansion also has four bathrooms, a wine cellar and a large country-style kitchen, plus a landscaped walled garden complete with summer house and is not far from their current home.
The couples current terraced home since 1998 is said to be worth £350,000.

Erika is a former TV executive. She began writing erotic stories in 2009 and admits that she never expected Fifty Shades of Grey to be 'a huge bloody success.' She had planned to carry on working in TV and write novels on the side. She is half Chilean and half Scottish.
UNIVERSAL PICTURES & FOCUS FEATURES - 10 July 2012
E L James sold the film rights for her book '50 Shades of Grey', to Universal/Focus Films for US$5m for film adaptation.

Hollywood star Scarlett Johansson is tipped to play the lead. Half a dozen actors are being considered for the part of Christian Grey.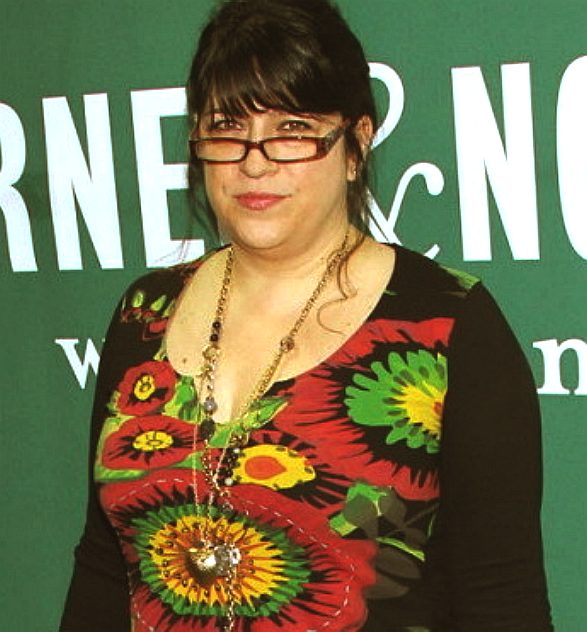 OYSTER BAY WINE - 16 July 2012
E L James claims she is an ardent lover of Oyster Bay sauvignon blanc from Marlborough. She described to more than 70,000 social media followers on her Twitter bio that running out of the wine was akin to: "heart failure".

Delegat's Group is the family company that produces Oyster Bay, New Zealand's biggest-exporting wine.

It is reported that James is likely to have enjoyed glasses of the sauvignon blanc while writing the book, which is said to have made her more than US$1 million (NZ$1.25m) a week in royalties.


AMAZON - June 12, 2012

The best-selling trilogy is now available as a three-volume paperback boxed set, E L James's New York Times #1 bestsellers have been hailed by Entertainment Weekly as being "in a class by itself." Beginning with the GoodReads Choice Award Romance Finalist Fifty Shades of Grey, the Fifty Shades Trilogy will obsess you, possess you, and stay with you forever.

The boxed set includes the following novels:

FIFTY SHADES OF GREY: When college student Anastasia Steele goes to interview young entrepreneur Christian Grey, she encounters a man who is beautiful, brilliant, and intimidating. The unworldly Ana realizes she wants this man, and Grey admits he wants her, too—but on his own terms. When the couple embarks on a daring, passionately physical affair, Ana discovers Christian's secrets and explores her own desires.

FIFTY SHADES DARKER: Daunted by Christian's dark secrets and singular tastes, Ana has broken off their relationship to start a new career. But desire for Christian still dominates her every waking thought. They rekindle their searing sensual affair, and while Christian wrestles with his inner demons, Ana is forced to make the most important decision of her life.

FIFTY SHADES FREED: Now, Ana and Christian have it all—love, passion, intimacy, wealth, and a world of possibilities for their future. But Ana knows that loving her Fifty Shades will not be easy, and that being together will pose challenges that neither of them would anticipate. Just when it seems that their strength together will eclipse any obstacle, misfortune, malice, and fate conspire to turn Ana's deepest fears into reality.

Warning: This book is intended for mature audiences.
http://www.amazon.com/gp/product/E_L_James 50 Shades trilogy
http://www.amazon.com/Fifty-Shades-Grey-Classical-Album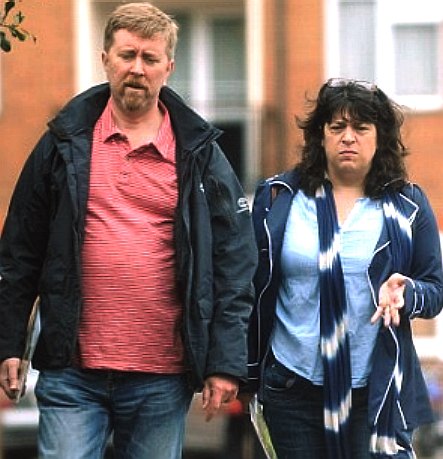 BIOGRAPHY
Erika Leonard, birth name Erika Mitchell, better known by the pseudonym E. L. James (born 1963) is the British author of the best-selling erotic novel Fifty Shades of Grey. James initially wrote 'fanfiction' under the pen name "Snowqueens Icedragon", with her most notable work being a Twilight fanfiction that eventually developed into Fifty Shades of Grey.
James has spoken of her shock at the success of the book:-
"The explosion of interest has taken me completely by surprise. This is my midlife crisis, writ large. All my fantasies in there, and that's it."
James has described the Fifty Shades trilogy as: She did not start to write until January 2009, as she told while still active on fanfiction.net as Snowqueens Icedragon:-
"I started writing in January 2009 after I finished the Twilight saga, and I haven't stopped since. I discovered Fan Fiction in August 2009. Since then I have written my two fics and plan on doing at least one more. After that... who knows?"

Leonard formerly worked as a television executive. Leonard lives in west London with her husband of over 20 years, screenwriter and director Niall Leonard, and their two teenage sons. Her parents are Chilean and Scottish. Raised in Buckinghamshire and privately educated, Leonard read history at the University of Kent, before becoming a studio manager's assistant at the National Film and Television School in Beaconsfield.

In 2012, Time Magazine included her in its annual list of "The 100 Most Influential People in the World."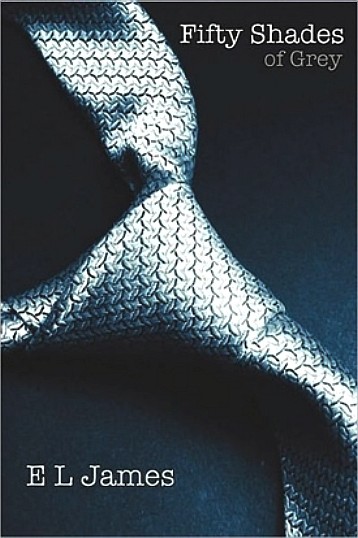 50 FIFTY SHADES OF GREY
Fifty Shades of Grey is a 2011 erotic novel by British author E. L. James. Set largely in Seattle, it is the first installment in a trilogy that traces the deepening relationship between a college graduate, Anastasia Steele, and a young business magnate, Christian Grey. It is notable for its explicitly erotic scenes featuring elements of sexual practices involving bondage/discipline, dominance/submission, sadism/masochism (BDSM).

The second and third volumes are titled Fifty Shades Darker and Fifty Shades Freed, respectively. Fifty Shades of Grey has topped best-seller lists around the world, including the United Kingdom and the United States. The series has sold 40 million copies worldwide, with book rights having been sold in 37 countries,and set the record as the fastest-selling paperback of all time, surpassing the Harry Potter series. Critical reception of the novel has been mixed.

Fifty Shades of Grey follows Anastasia "Ana" Steele, a 22-year-old college senior who lives with her best friend Katherine Kavanagh; Katherine writes for their college's student paper. Because of illness, Katherine persuades Ana to take her place and interview 27-year-old Christian Grey, an incredibly successful and wealthy young entrepreneur. Ana is instantly attracted to Grey, but also finds him intimidating. As a result she stumbles through the interview and leaves Grey's office believing that it went badly. Ana tries to console herself with the thought that the two of them will probably not meet each other again. However she is surprised when Grey appears at the hardware store where she works. While he purchases various items including cable ties and rope, Ana informs Grey that Katherine wants photographs to go along with her article about him. Grey leaves Ana with his phone number. Katherine urges Ana to call Grey and arrange a photo shoot with their photographer friend Jose Rodriquez.

The next day Jose, Katherine, and Ana arrive at the hotel Grey is staying at, where the photo shoot takes place and Grey asks Ana out for coffee. The two talk over coffee and Grey asks Ana if she's dating anyone, specifically Jose. When Ana replies that she isn't dating anyone, Grey begins to ask her about her family. During the conversation Ana learns that Grey is also single, but is not "a hearts and flowers kind of guy". This intrigues Ana, especially after he pulls her out of the path of an oncoming cyclist. However, Ana believes that she is not attractive enough for Grey, much to the chagrin of her friend Katherine.

After finishing her exams Ana receives a package from Grey containing first edition copies of Tess of the d'Urbervilles, which stuns her. Later that night Ana goes out drinking with her friends and ends up drunk dialing Grey, who informs her that he will be coming to pick her up because of her inebriated state. Ana goes outside to get some fresh air, and Jose attempts to kiss her but is stopped by Grey's arrival. Ana later leaves with Grey, but not before she discovers that her friend Katherine has been flirting with Grey's brother Elliott. Later Ana wakes to find herself in Grey's hotel room, where he scolds her for not taking proper care of herself. Grey then reveals that he would like to have sex with her. He initially says that Ana will first have to fill out paperwork, but later goes back on this statement after making out with her in the elevator.

Ana later goes on a date with Grey where he takes her in his helicopter to his apartment. Once there, Grey insists that she sign a non-disclosure agreement forbidding her to discuss anything that they do together, which Ana agrees to sign. He also mentions other paperwork, but first takes her to a room full of BDSM toys and gear. There Grey informs her that the second contract will be one of dominance and submission and that there will be no romantic relationship, only a sexual one. The contract even forbids Ana from touching Grey or making eye contact with him. At this point, Grey realizes that Ana is a virgin and agrees to take her virginity without making her sign the contract. The two then have sex.

The following morning Ana and Grey once again have sex, and his mother, who arrives moments after their sexual encounter, is surprised by the meeting, having previously thought Grey was homosexual because she had never seen him with a woman. Grey later takes Ana out to eat, and he reveals to her that he lost his virginity at fifteen to one of his mother's friends and that his previous dominant/submissive relationships failed due to incompatibility. They plan to meet up again and Grey takes Ana home, where she discovers several job offers and admits to Katherine that she and Grey have had sex.

Over the next few days Ana receives several packages from Grey. These include a laptop to enable the two of them to communicate, since she has never previously owned a computer, and a more detailed version of the dominant/submissive contract. She and Grey email each other, with Ana teasing him and refusing to honor parts of the contract, such as only eating foods from a specific list. Ana later meets up with Grey to discuss the contract, only to grow overwhelmed by the potential BDSM arrangement and the potential of having a sexual relationship with Grey that is not romantic in nature. Because of these feelings Ana runs away from Grey and does not see him again until her college graduation, where he is a guest speaker. During this time, Ana agrees to sign the dominant/submissive contract.

Ana and Grey once again meet up together to further discuss the contract, and they go over Ana's hard and soft limits. Ana is spanked for the first time by Grey; the experience leaves her both enticed and slightly confused. This confusion is exacerbated by Grey's lavish gifts, and the fact that he brings her to meet his family. The two continue with the arrangement without Ana having yet signed the contract. After successfully landing a job with Seattle Independent Publishing, Ana further bristles under the restrictions of the non-disclosure agreement and the complex relationship with Grey.

The tension between Ana and Grey eventually comes to a head after Ana asks Grey to punish her in order to show her how extreme a BDSM relationship with him could be. Grey fulfills Ana's request, beating her with a belt, only for Ana to realize that the two of them are incompatible. Devastated, Ana leaves Grey and returns to the apartment she shares with Katherine.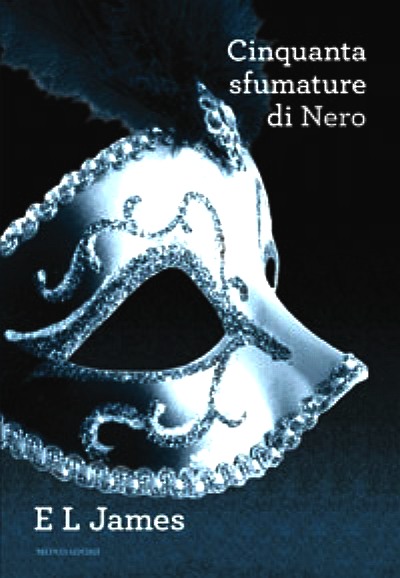 Background

The Fifty Shades trilogy was developed from a Twilight fan fiction originally titled Master of the Universe and published episodically on fan-fiction websites under the pen name "Snowqueen's Icedragon". The piece featured characters named after Stephenie Meyer's characters in Twilight, Edward Cullen and Bella Swan. After comments concerning the sexual nature of the material, James removed the story from the fan-fiction websites and published it on her own website, FiftyShades.com. Later she rewrote Master of the Universe as an original piece, with the principal characters renamed Christian Grey and Anastasia Steele and removed it from her website prior to publication. Meyer commented on the series, saying "that's really not my genre, not my thing ... Good on her—she's doing well. That's great!"

This reworked and extended version of Master of the Universe was split into three parts. The first, titled Fifty Shades of Grey, was released as an e-book and a print-on-demand paperback in May 2011 by The Writers' Coffee Shop, a virtual publisher based in Australia. The second volume, Fifty Shades Darker, was released in September 2011; and, the third, Fifty Shades Freed, followed in January 2012. The Writers' Coffee Shop had a restricted marketing budget and relied largely on book blogs for early publicity, but sales of the novel were boosted by word-of-mouth recommendation.

The book's erotic nature and perceived demographic of its fanbase as being composed largely of married women over thirty led to the book being dubbed "Mommy Porn" by some news agencies. The book has also been reportedly popular among teenage girls and college women.

By the release of the final volume in January 2012, news networks in the United States had begun to report on the Fifty Shades trilogy as an example of viral marketing and of the rise in popularity of female erotica, attributing its success to the discreet nature of e-reading devices. Due to the heightened interest in the series, the license to the Fifty Shades trilogy was picked up by Vintage Books for re-release in a new and revised edition in April 2012.

On 1 August 2012, amazon.co.uk announced that they had sold more copies of Fifty Shades of Grey than they had of the entire Harry Potter series combined, making E. L. James their best-selling author ever, overtaking J. K. Rowling. However it should be noted that Fifty Shades of Grey has sold over 40 million copies worldwide, while the entire Harry Potter series has sold more than 450 million copies worldwide, thus not having sold more copies than the entire Harry Potter series combined. As of August 23, 2012, it has been number one on USA Today's best-selling books list for sixteen weeks in a row, tying a mark set by In the Kitchen with Rosie: Oprah's Favorite Recipes by Rosie Daley and The Hunger Games by Suzanne Collins.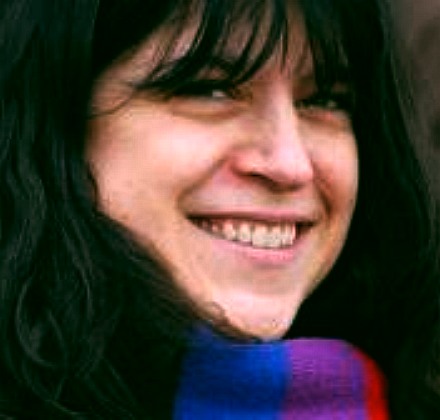 Reception

Critical reception to Fifty Shades of Grey has been mixed, with Princeton professor April Alliston writing, "Though no literary masterpiece, Fifty Shades is more than parasitic fan fiction based on the recent Twilight vampire series. Entertainment Weekly gave the book a "B+" rating and praised it for being "in a class by itself." Jenny Colgan of The Guardian wrote "It is jolly, eminently readable and as sweet and safe as BDSM (bondage, discipline, sadism and masochism) erotica can be without contravening the trade descriptions act" and also praised the book for being "more enjoyable" than other "literary erotic books". However, The Telegraph criticised the book as "treacly cliché" but also wrote that the sexual politics in Fifty Shades of Grey will have female readers "discussing it for years to come." A reviewer for the Ledger-Enquirer described the book as guilty fun and escapism, but that it "also touches on one aspect of female existence [female submission]. And acknowledging that fact – maybe even appreciating it – shouldn't be a cause for guilt." The New Zealand Herald stated that the book "will win no prizes for its prose" and that "there are some exceedingly awful descriptions," but that it was also an easy read and if you "can suspend your disbelief and your desire to – if you'll pardon the expression – slap the heroine for having so little self respect, you might enjoy it."

The Columbus Dispatch also criticised the book but stated that, "Despite the clunky prose, James does cause one to turn the page." Metro News Canada wrote that "suffering through 500 pages of this heroine's inner dialogue was torturous, and not in the intended, sexy kind of way". Jessica Reaves, of the Chicago Tribune, wrote that the "book's source material isn't great literature", noting that the novel is "sprinkled liberally and repeatedly with asinine phrases", and described it as "depressing". The book has also been criticised for the author's use of British idioms which, syntactically, present a disconnect from the would-be American voice of the protagonist, thus adding further strain to the dialogue.

Controversies

Origin as fan fiction

Fifty Shades of Grey has attracted criticism due to its origin as a fan fiction based on the Twilight novels, with some readers predicting copyright issues due to this connection. Amanda Hayward of The Writer's Coffee Shop responded to these claims by stating that Fifty Shades of Grey "bore very little resemblance to Twilight" and that "Twilight and Fifty Shades trilogy are worlds apart". In April 2012, E. L. James was listed as one of Time magazine's "100 Most Influential People in the World", with Richard Lawson of The Atlantic Wire criticising her inclusion due to the trilogy's fan fiction beginnings.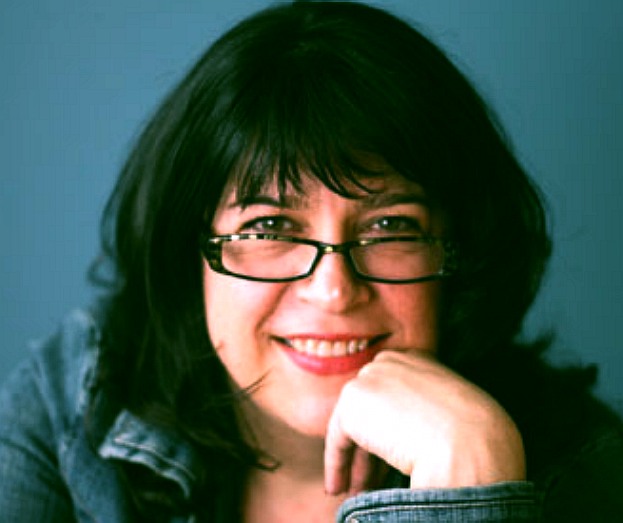 Depiction of BDSM

Fifty Shades of Grey has also attracted criticism due to its depictions of BDSM, with Katie Roiphe of Newsweek asking "But why, for women especially, would free will be a burden? ... It may be that power is not always that comfortable, even for those of us who grew up in it; it may be that equality is something we want only sometimes and in some places and in some arenas; it may be that power and all of its imperatives can be boring." Andrea Reiher expressed frustration at Roiphe's depiction of the series, stating that "[b]eing submissive sexually is not tantamount to being the victim of abuse" or that they're "giving up their power or their equality with their partner". Other sites such as Jezebel have responded to the article, with Jezebel listing reasons for Fifty Shades of Grey's popularity, stating that "the vast majority of fans fawn over the emotional relationship Anastasia and Christian have, not about the sex." In an interview with Salon, several dominatrices have responded that while submission can be an escape from daily stresses, they also frequently have male clients and that trust is a big factor in dominant/submissive relationships. One interviewed former dominatrix and author, Melissa Febos, stated that even if the book's popularity was a result of women's "current anxieties about equality" that it "doesn't mean that it's 'evidence of unhappiness, or an invalidation of feminism,' ... it might actually be a sign of progress that millions of women are so hungrily pursuing sexual fantasies independent of men."

Writing in The Huffington Post, critic Soraya Chemaly argued that interest in the series was not a trend, but squarely within the tradition and success of the romance category which is driven by tales of virgins, damaged men and submission/dominance themes. Instead, she wrote, the books are notable not for transgressive sex but for how women are using technology to subvert gendered shame by exploring explicit sexual content privately using e-readers. Instead of submission fantasies representing a post-feminist discomfort with power and free will, women's open consumption, sharing and discussion of sexual content is a feminist success. At the beginning of the media hype, Dr. Drew debated sexologist Logan Levkoff on The Today Show, about whether Fifty Shades perpetuated violence against women; Levkoff said that while that is an important subject, this trilogy had nothing to do with it – this was a book about a consensual relationship. Dr. Drew commented that the book was "horribly written" in addition to being "disturbing" but stated that "if the book enhances women's real-life sex lives and intimacy, so be it."
Brevard County Public Library ban

In March 2012, public libraries in Brevard County, Florida, USA removed copies of Fifty Shades of Grey from its shelves, citing that it did not meet the selection criteria for the branch and that reviews for the book had been poor. A representative for the library stated that it was due to the book's sexual content and voiced that other libraries had declined to purchase copies for their branches. Deborah Caldwell-Stone of the American Library Association commented that "If the only reason you don't select a book is that you disapprove of its content, but there is demand for it, there's a question of whether you're being fair. In a public library there is usually very little that would prevent a book from being on the shelf if there is a demand for the information." Brevard County Public Libraries later made their copies available to their patrons due to public demand.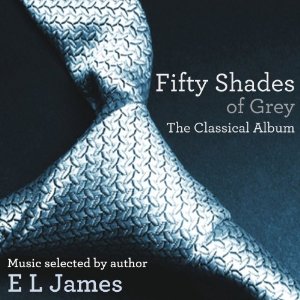 In other media

In early 2012 it was announced that there was professional interest in a film production of the Fifty Shades trilogy. Warner Bros., Sony Pictures, Paramount, Universal Pictures, as well as Mark Wahlberg's production company all put in bids for the film rights, with Universal Pictures and Focus Features eventually securing the rights to the trilogy in March of 2012. Author James requested to retain some control during the movie's creative process. The Social Network producers Mike De Luca and Dana Brunetti signed on to produce the film, having been hand-picked by E. L. James. American Psycho writer Bret Easton Ellis has publicly expressed his desire to write the screenplay for the film.

An album of songs selected by James is being released in 2012 by EMI Classics under the title Fifty Shades of Grey: The Classical Album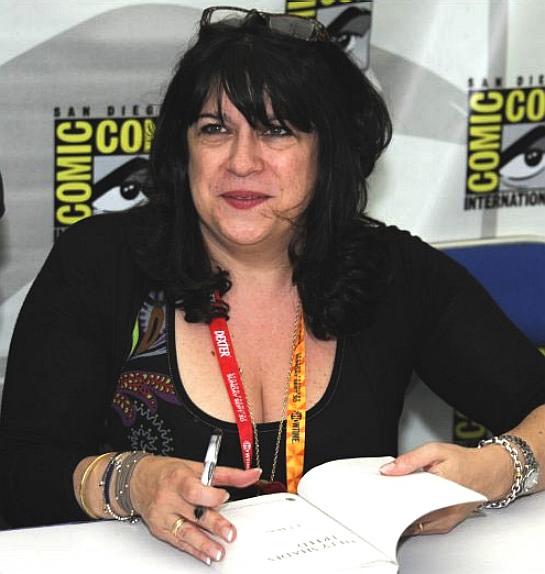 LINKS:
www.therichest.org/celebnetworth/celeb/authors/e-l-james-net-worth/
www.stuff.co.nz/marlborough-express/news/Kiwi-drop-inspires-steamy-writer
www.theweek.co.uk/books/fifty-shades/british-authors-mommy-porn-novel-tops-us-fiction-chart
EL James' Fifty Shades of Grey tops New York Times list BBC http://www.bbc.co.uk/news/entertainment-arts
Erotic book Fifty Shades of Grey becomes UK bestseller BBC http://www.bbc.co.uk/news/entertainment-arts-17769140
Fifty Shades of Grey' Movie Producers Considering Surprising Screenwriters
http://www.hollywoodreporter.com/news/fifty-shades-grey-producers-screenwriters
10 Million Shades of Green: Erotic Trilogy Dominates Book Sales The New York Times 22 May 2012 http://artsbeat.blogs.nytimes.com/2012/05/22/erotic-trilogy-dominates-book-sales
Fifty Shades of Grey becomes fastest selling paperback of all time Daily Mail.
Fifty-Shades-Of-Grey-book-outstrips-Harry-Potter-fastest-selling-paperback-time
The Lost History of Fifty Shades of Grey http://www.mediabistro.com/galleycat/fifty-shades-of-grey-wayback-machine
Fifty Shades of Grey: Stephenie Meyer Speaks Out MTV.
http://www.mtv.com/news/articles/1685954/fifty-shades-of-grey-stephenie-meyer.jhtml
Discreetly Digital, Erotic Novel Sets American Women Abuzz The New York Times 20 March 2012 http://www.nytimes.com/2012/03/10/an-erotic-novel-50-shades-of-grey-goes-viral-with-women
Will Fifty Shades of Grey Make 'Mommy Porn' The Next Big Thing? www.forbes.com/sites/2012/03/19/will-fifty-shades-of-grey-make-mommy-porn
Author EL James reveals real-life secrets to her readers July 2012.
www.belfasttelegraph.co.uk/fifty-shades-of-grey-author-el-james-reveals-reallife-secrets
www.nypost.com/p/entertainment/the_hot_sex_text
www.foxnews.com/2012/03/14/erotic-novel-50-shades-grey-unites-women-unnerves-some-men
Christian Science Monitor: 50 Shades of Grey: What is the appeal? http://www.csmonitor.com/chapter-and-verse/2012/0315/50-Shades-of-Grey-What-is-the-appeal http://www.express.co.uk/Fifty-Shades-of-Grey-becomes-the-bestselling-book-of-all-time
Mommy porn' novel has retro message CNN. 3/29/2012. http://www.cnn.com/2012/03/29/opinion/alliston-greenfield-50-shades
www.ew.com/ew/article/0,,20584416_20578460,00.html
Fifty Shades of Grey". The Guardian. http://www.guardian.co.uk/books/2012/apr/13/fifty-shades-grey-el-james-review
Mommy porn?: Fifty Shades of Grey by EL James: review". Telegraph. www.telegraph.co.uk/culture/bookreviews/Mommy-porn-Fifty-Shades-of-Grey-by-EL-James-review.html
Fifty Shades of Grey: The undressed review Ledger-Enquirer. 4/11/2012. http://www.ledger-enquirer.com/2012/04/11/2008386/fifty-shades-of-grey-the-undressed.html
The 'mommy porn' seducing women New Zealand Herald. http://www.nzherald.co.nz/opinion/news/article.cfm?c_id=466&objectid=10798532
Book Review – Fifty Shades of Grey: Sultry subject spells success". Columbus Dispatch. 26 March 2012.
www.dispatch.com/content/stories/2012/03/26/sultry-subject-spells-success.html
Fifty Shades of Grey as dull as a razor blade commercial Metro News Canada. http://metronews.ca/voices/fifty-shades-of-grey-as-dull-as-a-razor-blade-commercial
Fifty shades of retrograde Chicago Tribune. http://articles.chicagotribune.com/2012-04-14/ct-prj-0415-50-shades
Book Review – Fifty Shades of Grey: A Male perspective on this Erotic Novel 22 May 2012. http://taxaholic.com/2012/05/22/fifty-shades-of-grey-a-male-perspective-on-this-erotic-novel
E.L. James and the Case of Fan Fiction www.publishersweekly.com//page-to-screen/article/e-l-james-and-the-case-of-fan-fiction
The 100 Most Influential People in the World Time Magazine
Five Things Wrong with This Year's 'Time 100' Atlantic Wire. April 2012. http://www.theatlanticwire.com/entertainment/2012/04/five-things-wrong-years-time-100/51298/.
Spanking Goes Mainstream". Daily Beast/Newsweek. 4/15/2012. http://www.thedailybeast.com/newsweek/2012/04/15/working-women-s-fantasies.html.
Katie Roiphe's Fifty Shades of Grey diatribe misses several points". Zap2It. http://blog.zap2it.com/2012/04/katie-roiphes-fifty-shades-of-grey-diatribe-misses-several-points
Fifty Shades of Grey's Success Has Nothing to Do with Repressed Feminist Fantasies", Jezebel
Fifty Shades of Grey: Dominatrixes http://www.salon.com/2012/04/20/fifty_shades_of_grey_dominatrixes_take_on_roiphe/singleton
50 Shades of Grey Huffington Post. http://www.huffingtonpost.com/soraya-chemaly/50-shades-of-grey_b_1441008.html.
Logan Levkoff on The Today Show – Fifty Shades of Grey
Dr. Drew: 50 Shades of Grey pathological, poorly written". WTOP. http://www.wtop.com/267/2874733/Erotic-best-seller-disturbing-violent
Florida County Pulls Fifty Shades of Grey From Shelves http://lj.libraryjournal.com/2012/05/florida-county-pulls-fifty-shades-of-grey-from-shelves
Florida County Library Lifts Ban on 50 Shades of Grey http://abcnews.go.com/blogs/florida-county-library-lifts-ban-on-50-shades-of-grey
50 Shades of Grey has studios hot and bothered latimesblogs.latimes.com/movies/2012/03/hollywood-studios-all-hot-and-bothered.html.
Mark Wahlberg Talks Fifty Shades of Grey http://movies.yahoo.com/news/mark-wahlberg-talks-fifty-shades-grey-making-movie-213418827.html
Publishers Weekly: British Erotica Series Catches Hollywood's Eye". Publishersweekly.com. 2012-01-09. http://www.publishersweekly.com/british-erotica-series-catches-hollywood-s-eye.html
Universal Pictures and Focus Features win Fifty Shades of Grey Deadline.com. www.deadline.com/2012/03/universal-pictures-and-focus-features-win-50-shades-of-grey
E.L. James Making Unprecedented Demands for Film Rights to Fifty Shades of Grey Hollywood Reporter
Fifty Shades of Grey Film Gets Oscar-Nominated Producers, Christian Grey–Casting Inspiration Vanity Fair
50 Shades Of Patrick Bateman: Bret Easton Ellis Wouldn't Mind Writing "Grey" Screenplay http://laist.com/2012/06/09/50_shades_of_patrick_bateman_bret_e.php
Fifty Shades of Grey Classical Album Coming in August Billboard.com, August 7, 2012
| | |
| --- | --- |
| E L James on air - Youtube | E L James interview - Youtube |
| 50 Shades casting - Youtube | 50 Shades tease - Youtube |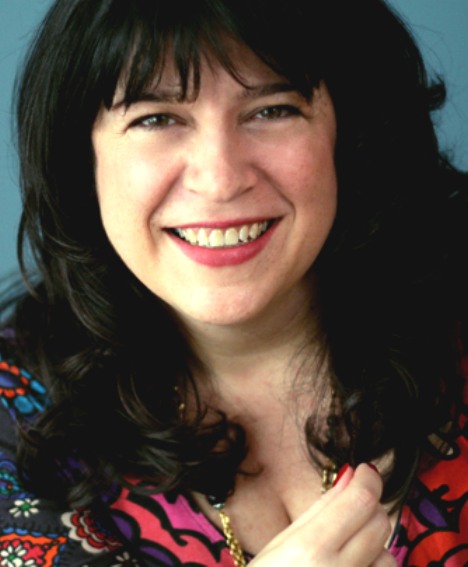 New energy drinks for performers
.. Thirst for Life
330ml Earth can - the World in Your Hands