Peter Lindsay Weir was born in Sydney, New South Wales, Australia on August 21, 1944. He is known for making moody, complex dramas that often focus on the emotional struggles of men caught up in social change and/or upheaval, Australian director Peter Weir is regarded as one of the most solid directors in both his native country and in Hollywood. His many accomplishments include making vehicles that promoted such stars as Harrison Ford, Mel Gibson, Robin Williams, and Jim Carrey into the realm of "serious" acting, something that further established Weir as one of the foremost interpreters of the inner lives of men.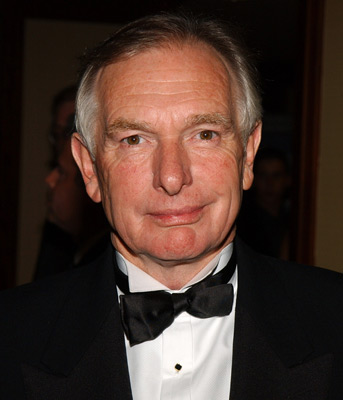 Peter Weir
The son of a real estate agent, after giving his father's business a try, he spent time traveling around Europe. Upon his return to Australia, Weir secured a job with the Commonwealth Film Unit, where he learned his craft on the sets of documentaries and educational films. He made his directorial debut in 1971 with Three to Go, an effort that went largely unnoticed by audiences and critics alike. His next feature, The Cars That Ate Paris (1974), was a horror comedy with decidedly black overtones and fared considerably better than his previous effort. Even more successful was Weir's adaptation of Picnic at Hanging Rock the following year. A haunting, surreal tale of schoolgirls gone missing in the outback, it received critical acclaim and became something of a cult classic. The same could be said of The Last Wave (1977), a similarly dreamlike murder mystery set in Sydney.
Weir first achieved international recognition (as well as an Australian Film Institute Best Director award) with Gallipoli in 1981. Starring a then relatively obscure Mel Gibson as one of two friends who go off to fight in World War I, it was hailed by international critics and established Weir's reputation outside of Australia. His reputation was further enhanced the next year with The Year of Living Dangerously, which also starred Gibson, as well as Sigourney Weaver. A romance set against the backdrop of the toppling of Indonesia's Sukarno regime in 1965, it was screened in competition at the Cannes Festival and proved to be Weir's first big commercial success.
With Witness (1985), Weir made his first excursion onto American soil, documenting a culture clash viewed from the eyes of a wounded Philadelphia cop (Harrison Ford) recovering from his injuries on the farm of an Amish family. Aside from establishing Ford as an actor capable of more than big-budget action flicks, Witness earned Weir his first Best Director Academy Award nomination. Less successful was his next film and second collaboration with Ford, an adaptation of Paul Theroux's The Mosquito Coast (1986). Despite strong material and an excellent cast that included Ford, Helen Mirren, and River Phoenix, the film failed to find success with either critics or audiences.
Weir rebounded in 1989 with Dead Poets Society. Doing for star Robin Williams what Witness had done for Ford, the film earned Weir his second Oscar nomination, won a French César for Best Foreign Film, and became a stock reference point in the teen angst film lexicon. Weir subsequently went in a different direction altogether with Green Card. A romantic comedy starring Gérard Depardieu and Andie MacDowell, it was largely deemed a pleasant, if inconsequential, excursion, although it did earn Weir a Best Original Screenplay Oscar nomination.
After a disappointing reception for Fearless, a 1993 film starring Jeff Bridges as an airplane crash survivor trying to make sense out of his life, Weir rebounded strongly in 1998 with The Truman Show. Starring Jim Carrey in his first serious role as a man trapped in a TV show about his own artificially constructed life, the film was a surreal, darkly humorous take on contemporary society's obsession with the media and celebrity. It was embraced by both critics and audiences, earning Weir his third Best Director Oscar nomination, as well as a host of other honors.
Weir took five years to follow up The Truman Show, but when the Napoleonic-era naval epic Master and Commander: The Far Side of the World came along in 2003, it was greeted with many rapturous reviews and earned multiple Academy Award nominations, including Best Picture and yet another Best Director nod for Weir. The film starred Weir's fellow Aussie Russell Crowe. ~ Rebecca Flint, All Movie Guide
Spouse Wendy Stites (1966 - present) 2 children
Trade mark
His characters often interact with technology, especially television, in ways that harm them or surprise the viewer, e.g. the church big screen TV in The Mosquito Coast (1986); the living room TV and TV control center in The Truman Show (1998); radio playing in the barn in Witness (1985), and so on.
Trivia
His films very often deal with people, who find themselves in surroundings, where they do not fit in (e.g. a Philadelphia Cop among the Amish or a progressive teacher on a strictly conservative school).

His films often feature a key scene involving a main character fiddling with their radio.

Famous for making well-known comedy and genre actors into credible dramatic actors such as Harrison Ford, Robin Williamsand Jim Carrey.

He was a part of the movment dubbed the "Australian New Wave" by the press. They were a group of filmmakers and performers who emerged from Down Under at about the same time in the early 1980's and found work in other parts of the world. Other members included actors Mel Gibson and Judy Davis and directors George Miller and Gillian Armstrong.

Father of Ingrid Weir.

Directed 5 different actors in Oscar-nominated performances: Linda Hunt, Harrison Ford, Robin Williams, Rosie Perez and Ed Harris. Hunt won an Oscar for The Year of Living Dangerously (1982).

Interviewed in "Directors Close Up: Interviews with Directors Nominated for Best Film by the Directors Guild of America", ed. by Jeremy Kagan, Scarecrow Press, 2006.
Personal quotes
(Referring to the restroom murder scene in Witness (1985): It was the most violent scene I've ever filmed. I still wonder if it was too violent, but I did want to have an outrage over the violence that occured in front of those innocent eyes [of the Amish boy character].
---
Director - filmography

(In Production) (2000s) (1990s) (1980s) (1970s)
Filmography as: Director, Writer, Producer, Miscellaneous Crew, Second Unit Director or Assistant Director, Actor, Himself, Archive Footage
Writer - filmography
(In Production) (2000s) (1990s) (1980s) (1970s)
Filmography as: Director, Writer, Producer, Miscellaneous Crew, Second Unit Director or Assistant Director, Actor, Himself, Archive Footage
Producer - filmography
Master and Commander: The Far Side of the World (2003) (producer)

Green Card (1990) (producer)
... aka Green Card (France)


Filmography as: Director, Writer, Producer, Miscellaneous Crew, Second Unit Director or Assistant Director, Actor, Himself, Archive Footage
Miscellaneous Crew - filmography
(1990s) (1960s)
Day of the Dog (1993) (thanks)
... aka Blackfellas

"The Mavis Bramston Show" (1964) TV Series (production assistant)


Filmography as: Director, Writer, Producer, Miscellaneous Crew, Second Unit Director or Assistant Director, Actor, Himself, Archive Footage
Second Unit Director or Assistant Director - filmography
Deadly Little Secrets (2001) (second assistant director: second unit)


Filmography as: Director, Writer, Producer, Miscellaneous Crew, Second Unit Director or Assistant Director, Actor, Himself, Archive Footage
Actor - filmography
Homesdale (1971) .... Robert 2


Filmography as: Director, Writer, Producer, Miscellaneous Crew, Second Unit Director or Assistant Director, Actor, Himself, Archive Footage
Himself - filmography
LINKS
A - Z FILMS INDEX
A - Z ACTORS INDEX
---
A taste for adventure capitalists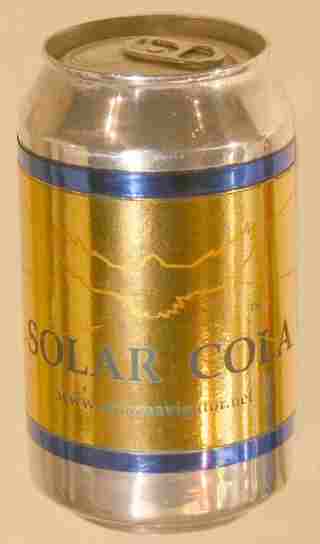 Solar Cola - a healthier alternative