Miramax Films was a Big Ten film motion picture distribution and production company headquartered in New York City before being bought out by The Walt Disney Company.
Founded by the brothers Harvey and Bob Weinstein in 1979, and named by combining the first names of their parents Max and Miriam, the company was originally created in order to distribute independent films which were deemed commercially unviable at the major studios.

The company acquired a number of films which did extraordinarily well financially and the company was one of the leaders of the independent film revolution of the 1990s. It produced or distributed seven films with box office grosses totalling more than $100 million and its most successful title, Chicago, earned more than $300 million worldwide [1].
In 1993 Miramax was purchased for $70 million by The Walt Disney Company. Harvey and Bob Weinstein ran Miramax until they left the company on September 30, 2005. During their tenure, the Weinstein brothers ran Miramax independently of other Disney companies. However, Disney had the final say on what Miramax could release (see Fahrenheit 9/11 and Dogma, for examples). Disney's Buena Vista Home Entertainment division releases Miramax output.
On March 30, 2005, Disney exercised an option to void the Weinsteins' contracts. The company's film studio consortium, Buena Vista Motion Pictures Group assumed control of Miramax, which will have a smaller annual production budget. The Weinsteins have started a new film production company simply titled The Weinstein Company and took the Dimension Films label with them, but the Miramax name will remain with the film studio owned by Disney. It is currently run by Daniel Battsek.
Criticism
Miramax has come under severe criticism from foreign film fans for its editing, dubbing, and replacing the soundtracks of various foreign films it releases. One notable example is Iron Monkey, which though released subtitled, had its subtitles altered to remove the political context of the story, had scenes trimmed and changed for violence and pacing, and had the soundtrack changed, removing the famous Wong Fei Hung theme. Other films that they have altered in this way include Shaolin Soccer, Farewell My Concubine (theatrical release) and Jet Li's Fist of Legend, which was released both edited and dubbed, with no option to watch the DVD subtitled. The Weinsteins' Miramax also had a notorious history of buying the rights to Asian films only to sit on them without releasing them for many years, while trying to bar retailers from selling authentic imported DVDs of the films. Hero is one such example which was only salvaged after Quentin Tarantino's intervention. A number of Asian producers who sold their distribution rights to the company refuse to do so for their subsequent films.
MonkeyPeaches accuses both this studio and its ISP for "backstabbing" that site by threateningly, without warning given, shutting it down permanently until it gave up selling all editions of Hero, which was still in US theaters, as the company "demanded". [2]
Miramax also has a family films division, Miramax Family Films.
Selected list of Miramax films
LINKS
A - Z FILMS INDEX
A - Z ACTORS INDEX
---
A taste for adventure capitalists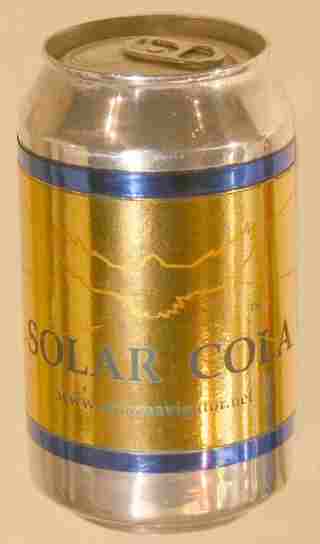 Solar Cola - a healthier alternative