Castle Rock Entertainment is an independent film and television studio founded in 1987 by Martin Shafer, director Rob Reiner, Andy Scheinman, Glenn Padnick and entertainment mogul Alan Horn, with Columbia Pictures as a strategic partner.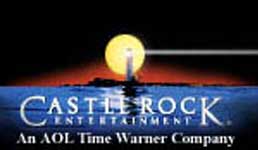 Reiner named the company in honor of a fictional town from the book The Dead Zone written by Stephen King, after the success of the film Stand by Me, which was based on a novella by King. The first film that was released by this studio was When Harry Met Sally…, which was co-produced with Nelson Entertainment (whose holdings were sold in part to now-corporate sibling New Line Cinema) and Columbia Pictures. Columbia handled Castle Rock films' distribution up until 1999.
In 1994, Castle Rock was acquired by Turner Broadcasting System, which was eventually merged into Time Warner. In 1999, Warner Bros. and Universal assumed distribution rights beginning with The Green Mile (WB handled domestic distribution, while Universal handled the foreign rights). The Time Warner corporation itself merged with AOL to form AOL Time Warner in 2001. In the aftermath of the Dot-com bubble, AOL Time Warner changed its name back to Time Warner in late 2003. The logos were different for each period and nominal change of ownership. In 2003, WB assumed full distribution of all Castle Rock films worldwide.
The worldwide home video and European theatrical rights to all Castle Rock films up to 1994 (with the exception of co-productions with Columbia such as In the Line of Fire and A Few Good Men) are now owned by MGM (having inherited some holdings from Nelson Entertainment), while the remaining rights as well as post-1994 Castle Rock films (except the US rights to The Story of Us which are held by Universal) are now part of WB's library. A bit of irony can be seen in MGM's rights, since Columbia's parent company, Sony Pictures Entertainment, led a partnership that purchased MGM in 2005, thus the rights to these films would come full-circle.
Castle Rock's most recent productions are the IMAX/3-D computer animated film The Polar Express (2004), and Miss Congeniality 2: Armed and Fabulous (2005).
Selected films
When Harry Met Sally... (1989)

A Few Good Men (1992)

North (1994)

The Shawshank Redemption (1994)

Ghosts of Mississippi (1996)

Hamlet (1996)

Waiting for Guffman (1997)

Best in Show (2000)

A Mighty Wind (2003)

The Polar Express (2004)
A - Z FILMS INDEX
A - Z ACTORS INDEX
---
A taste for adventure capitalists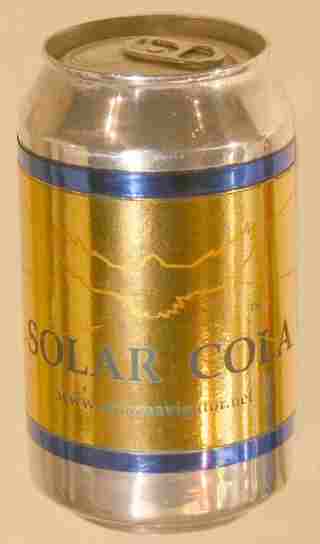 Solar Cola - a healthier alternative