Jerome Bruckheimer (born September 21, 1945) is an American film and television producer. He was born in Detroit, Michigan to Jewish immigrants from Germany.
Bruckheimer graduated with a bachelor's degree in psychology from the University of Arizona. A film buff at an early age with an interest in photography, Bruckheimer was a photo fanatic and would take snapshots when he had the opportunity, a camera dangling around his neck. After college graduation, Bruckheimer moved to New York City where he worked in the mail room of an advertising agency. With enough hard work, Bruckheimer segued into commercial producing when he got wind of an opportunity to produce a motion picture. Subsequently, Bruckheimer moved to Los Angeles where he's remained ever since.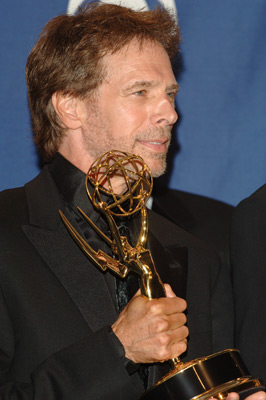 During the 1980s and 1990s, he was a co-producer with the late Don Simpson of a string of highly successful Hollywood films for Paramount. His first big hit was with 1983's Flashdance, and he had a number of others including the Beverly Hills Cop films, Top Gun, and Days of Thunder. Most featured elaborate special effects, a thumping pop music soundtrack, simplistic plots, and highly telegenic if sometimes improbably cast actors.
Despite the setback of the untimely death of Simpson in 1996, has continued to produce a large number of action movies often working with Director Michael Bay, including the hits Armageddon, Remember the Titans, Black Hawk Down and Pirates of the Caribbean.
Since 1997 he has branched out into television, creating a number of police dramas of which CSI: Crime Scene Investigation has been the most successful. He has also produced the reality game show The Amazing Race.
Bruckheimer has been married twice.
ProducerFilmography
A - Z FILMS INDEX
A - Z ACTORS INDEX
LINKS
---
A taste for adventure capitalists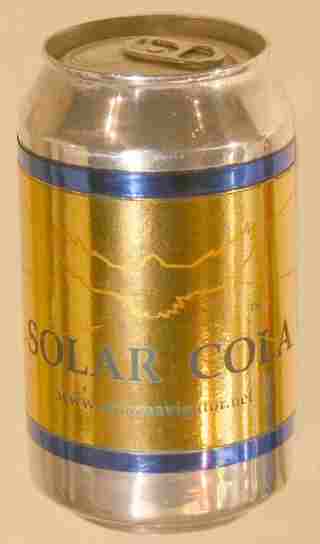 Solar Cola - a healthier alternative