In our modern high speed world, it was inevitable that music would eventually follow suit, like fast-food restaurants and instant microwave meals. A Discotheque, or Disco, is an entertainment venue or club which dispenses with any pretence to live musical entartainment in favour of a music rack and index system compiled and played by an enthusiastic "Discaire" (Disc jockey) through a PA system. The word derives from the French word discothèque (a type of nightclub). Discothèque is a portmanteau coined around 1941 from disc and bibliothèque (library) by La Discothèque, then located on the Rue de la Huchette in Paris, France (Jones + Kantonen, 1999). Previously, most bars and nightclubs used live bands as entertainment, which took time and skill to assemble.
There are good and bad dancing venues


That said, it is possible to have a good night out with reasonable dancing, provided the DJ knows his stuff and the PA system is up to the task. These days a Disco is called a nightclub, and is far less pretentious.
HISTORY - 1970s and early 1980s

By the late 1970s many major US cities had thriving disco club scenes which were centered around discotheques, nightclubs, and private loft parties where DJs would play disco hits through powerful PA systems for the dancers. The DJs played "... a smooth mix of long single records to keep people "dancing all night long" Some of the prestigious clubs had elaborate light organs, which converted audio signals into colored lights that throbbed to the beat of the music or even glass-floored dance floors with colored lights.

Some cities had disco dance instructors or dance schools which taught people how to do popular disco dances such as "touch dancing", the "hustle" and the "cha cha." There were also disco fashions that discotheque-goers wore for nights out at their local disco, such as sheer, flowing Halston dresses for women and shiny polyester Qiana shirts for men with pointy collars, preferably open at the chest, often worn with double-knit suit jackets.

In addition to the dance and fashion aspects of the disco club scene, there was also a thriving drug subculture, particularly for drugs that would enhance the experience of dancing to the loud music and the flashing lights, such as cocaine (nicknamed "blow"), amyl nitrite "poppers", and the "...other quintessential 1970s club drug Quaalude, which suspended motor coordination and turned one's arms and legs to Jell-O." The "[m]assive quantities of drugs ingested in discotheques by newly liberated gay men produced the next cultural phenomenon of the disco era: rampant promiscuity and public sex. While the dance floor was the central arena of seduction, actual sex usually took place in the nether regions of the disco: bathroom stalls, exit stairwells, and so on. In other cases the disco became a kind of "main course" in a hedonist's menu for a night out."

Famous 1970s discotheques included "...cocaine-filled celeb hangouts such as Manhattan's Studio 54 ", which was operated by Steve Rubell and Ian Schrager. Studio 54 was notorious for the hedonism that went on within; the balconies were known for sexual encounters, and drug use was rampant. Its dance floor was decorated with an image of the "Man in the Moon" that included an animated cocaine spoon. Other famous discotheques included the Loft, the Paradise Garage, and Aux Puces, one of the first gay disco bars.


2000s

Today the term discothèque is usually synonymous with nightclubs in France because disco music is still very popular there, but in contemporary English usage it is now very dated, because nightclubs have not been commonly called "discos" since the early 1980s. The term "disco" was originally a 1960s US abbreviation of discothèque, a place where "disco music" was played.


Some historical discothèques

Ad Lib, in London, opened 1963 by Nicholas Luard and Lord Timothy Willoughby
La Discothèque, in London, opened 1960
Chez Regine, in Paris' Latin Quarter, opened 1957 by Régine
La Discothèque, in Paris (on rue Hachette), opened 1941
Whiskey à Go-Go, in Paris, opened 1947 by Paul Pacine
2001 Odyssey, in Brooklyn, New York (was rechristened as The Spectrum in 1987; club demolished in late 2005)
Arthur, in New York City, opened 1965 by Sybil Burton at site of the defunct El Morocco
Aux Puces, in New York City, one of the first gay discos
Cheetah, in New York City, at Broadway and 53rd Street
Civic Theatre Disco in New Orleans owned and operated by Glen Tortorich. A converted Art Deco theater was billed as the world's largest disco accommodating over 1500 and referred to as the Studio 54 of the South.
Dlux club Caspe dlux.es
Down The Street, in Asbury Park, New Jersey, open until 1999
Electric Circus, opened 1967 on St. Mark's Place
Il Mio (an Italian "discoteca"), in New York City,
L'Interdit, in New York City
La Dom, downstairs from Electric Circus; run by Andy Warhol
Le Club, in New York City, opened 1960 by Olivier Coquelin, a French expatriate
Ones Discotheque, New York City 1972-1982. Owned and operated by the Zimmerman family, Ones was noted for the best disco sound system in New York, outrageous neon, and its refusal to knuckle under to organized crime. It was the longest running discotheque in Manhattan at the time it closed in 1982.
Peppermint Lounge, in New York City, opened 1961
Shepheard's, in New York City,
Studio 54, in New York City, which was notable for its sexuality, and was operated by Steve Rubell; depicted in the 1998 film 54; parodied in the 2002 movie Austin Powers in Goldmember as Studio 69.
The Loft, in New York City, opened 1970 by David Mancuso
The Sanctuary, in New York City, a famous early-1970s gay disco; part of the movie Klute was filmed there
Whisky a Go Go, in Chicago
Whisky a Go Go, in West Hollywood, California, opened 1964


Disco

The term disco, which is a shortened form of discothèque, refers to a specific style of pop music that was derived in U.S.A. from funk and soul, and to the dance styles popular in 1970s disco clubs (e.g., "The Hustle"). In Europe the same term used for the European Disco productions, that had 50s and 60s Europop influences. Later, those European productions (mostly Italian and German) were named "Euro Disco" and "Disco" was only used for the U.S.A. productions.

LINKS
Atlantis - Eastbourne Pier
Big Beat Boutique - Brighton
The Crypt - Hastings
Funktion Rooms - Eastbourne
Kings - Eastbourne
Oceana - Brighton
TJ's - Eastbourne
Trek Club - Seaford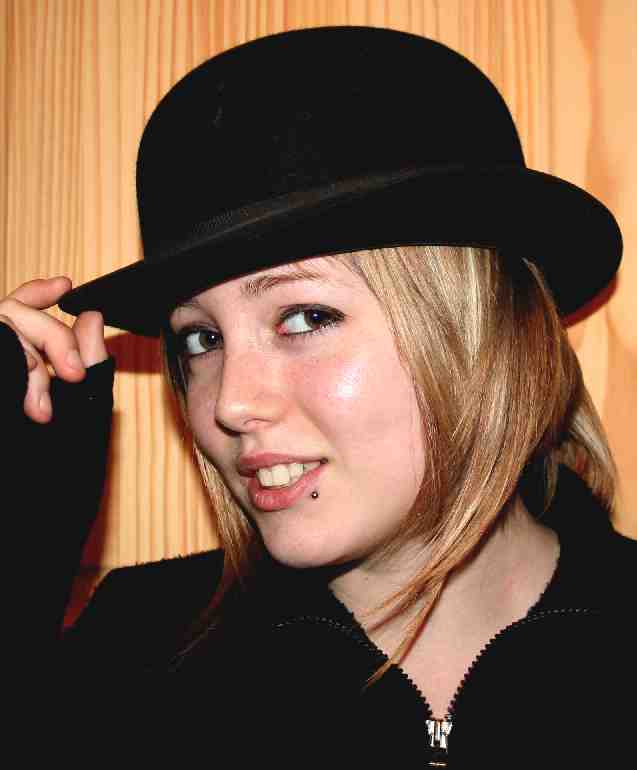 Enjoy yourself in safety and style
Gootenberg, Paul 1954- Between Coca and Cocaine: A Century or More of U.S.-Peruvian Drug Paradoxes, 1860-1980 Hispanic American Historical Review - 83:1, February 2003, pp. 119-150. He says that "The relationship of cocaine to 1970s disco culture cannot be stressed enough; ..."

Amyl, butyl and isobutyl nitrite (collectively known as alkyl nitrites) are clear, yellow liquids which are inhaled for their intoxicating effects. Nitrites originally came as small glass capsules that were popped open. This led to nitrites being given the name 'poppers' but this form of the drug is rarely found in the UK The drug became popular in the UK first on the disco/club scene of the 1970s and then at dance and rave venues in the 1980s and 1990s. Available at: http://www.drugscope.org.uk/druginfo/drugsearch/ds_results.asp

www.americanheritage.com/articles/magazine/ah/1999/7/1999_7_43.shtml - 76k -

Peter Braunstein. Available at: http://www.americanheritage.com/articles/magazine/ah/1999/7/1999shtml
Solar Cola drinkers prefer quality clubbing

330ml alu Earth Can ....... The World in Your Hands