Whenever I need a serious release from the weeks trudgery, I quite often head out to a public house which I know to be popular. After this, if I feel the need for a boogie I might visit one of the nightclubs in the area.
We are fortunate in Eastbourne to have not only one of the best piers, a jolly good tennis venue and some passable theatres ......................
Quality night entertainment?
Club contact information
TBC
Tel: 0870 609 2104

Funktion Rooms
2a-2b Pevensey Road,
Eastbourne, BN21 3HJ
LINKS
Atlantis - Eastbourne Pier
The Crypt - Hastings
Funktion Rooms - Eastbourne
Kings - Eastbourne
Oceania - Brighton
TJ's - Eastbourne
Trek Club - Seaford
OTHER USEFUL VENUES
Cafe Blues
171a Terminus Road
Eastbourne East Sussex BN21 3NX
Tel: 01323 721593
Maxims
53 South Street
Eastbourne East Sussex BN21 4UT
Tel: 01323 721723
Seamoors
Unit 8 The Water Front
Eastbourne East Sussex BN23 6JH
Tel: 01323 470271
Slaters
8 Bolton Road
Eastbourne East Sussex BN21 3JX
Tel: 01323 723023
Stickie Fingers
89 South Street
Eastbourne East Sussex BN21 4LR
Tel: 01323 724345
Sylvesters Wine Bar
4 Pevensey Road
Eastbourne East Sussex BN21 3HJ
Tel: 01323 737237
The Townhouse
6 Bolton Road
Eastbourne East Sussex BN21 3JX
Tel: 01323 734900
Tuxedo Junction
146 Terminus Road
Eastbourne East Sussex BN21 3AN
Tel: 01323 723456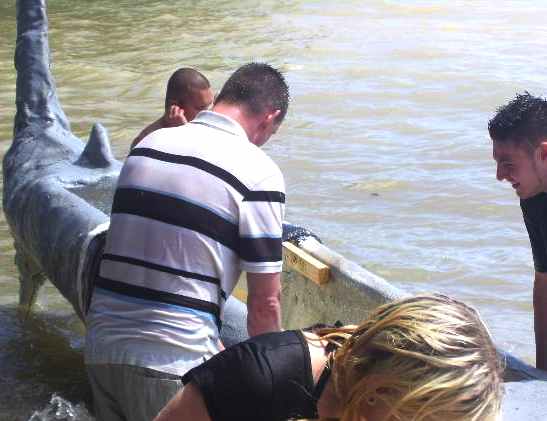 Hauling out the shark raft
Solar Cola drinkers like clubbing

330ml alu Earth Can ....... The World in Your Hands
Solar Red | Solar Crush | Solar Cola | Solar Citrus | Solar Spice