James Asher is an English multi-instrumentalist, composer and producer focusing on world music, trance music and new age music.
I first met James in December 2007 through a mutual friend. Later I was fortunate enough to see his extensive studio and listen to his superb Feet in the Soil album. This is a wonderful mix of rich tribal, African and Aboriginal sounds, the likes of which I'd only heard before in Matrix Reloaded - and I wouldn't mind betting James' album was the inspiration.

Born in a suburb of London in the early fifties, James began to study the violin at age seven. As a teenager, he participated in his school choir and orchestra, of which his father was the chief instructor. he now lives in Eastbourne, Sussex.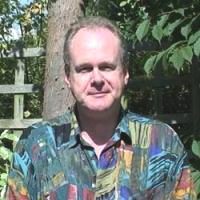 James Asher


Following his traditional musical education, Asher taught himself the drums and the keyboard and later apprenticed himself at several recording studios in the UK. In 1979, Asher opened his own studio, Starfield, and released his first single, "Peppermint Lump", which was produced by Pete Townshend. However, Asher's initial focus at Starfield was primarily on the bread-and-butter work afforded by the commercial soundtrack industry. During its first decade of operation, Asher licensed over 20 soundtracks to the likes of Cinema Euro Group, Central TV, Grenada TV, Channel Four and MTV.

In 1990, Asher released his first full-length, commercial album, The Great Wheel, which reached number 13 on Billboard Magazine's New Age Music Chart. In 1996, Asher signed with New Earth Records and released Feet In The Soil, which combined elements of African percussion, Australian aboriginal music, and electronic programming. Edified by the success of the burgeoning "world music" category, as evidenced by releases by contemporaries Peter Gabriel, Johnny Clegg, David and Steve Gordon (Sacred Earth Drums) and David Byrne's world music record label, Luaka Bop, Feet In The Soil sold nearly 100,000 copies within the first 18 months of its initial release and has sold nearly 200,000 copies overall, according to New Earth Records president, Bhikkhu Schober.

In the decade following, Asher has released a number of projects including Feet In The Soil 2: Pemulwuy's Return, Tigers Of The Raj, Colors of Trance and Drums On Fire with percussionist Sivamani.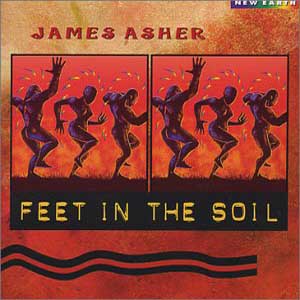 Feet in the Soil album cover
UK Soundtrack Composer Ships Korg M3 from Japan - 3 May 07
UK composer James Asher shipped in a brand new M3 from Japan after seeing the monster keyboard demoed at Sound Expo in March.

"It stood out a mile from the rest of the gear at the show. The Oasys chips, 8 chord pads, XY Kaoss pad-like touch screen and a mind numbing quantum leap in sound quality."
James, who composes for film and TV as well as producing albums such as Tigers of the Raj, was in Japan performing a benefit gig for the White Lions of Timbavati.

"I hooked up with an old friend Morgan Fisher (Mott The Hoople/Queen) and he told me that my hotel was next door to Ikebe, the best keyboard shop in Tokyo!" This was early April and the M3's had been on display for a couple of weeks.

"It's not out in the UK till August as far as I know, so I went in the shop and asked for another demo." (Actually, Korg UK tell us May, so the wait is almost over - ed)

James' studio already boasts a fine arsenal of instruments. A Yamaha MO6, Virus TI, JP 8, Triton Extreme, Korg Micro-X, Roland Fantom `S`, Roland XV-5080 and a Novation Supernova to name but a few.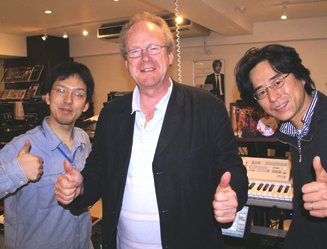 James gives big thumbs up for the M3

"The M3 has some of the best sounds I've ever heard from an electronic keyboard. And the features are amazing. 128 note poly, 2 USB sockets, extensive FX and an extremely expressive keyboard. It can also operate as a virtual instrument addressable via the sequencer as VSTI etc. Its 4 way velocity switching piano beats the hell out of anything else I've heard. If this doesn't inspire you, call the ambulance, it's all over!"

James was able to bring the keyboard home from Tokyo with the rest of his gear after the gig. Although, this kind of thing is not recommended by Korg UK, as there are all sorts of issues with warranty and power supply incompatibilities - so don't try this at home kids! However, James was so blown away by the M3, he just had to have it.

He will be using the new beast to compose ambient moody scoring and kick arse dance stuff describing it as a major writing aid and a live performance tool.

"The care with which the guy in the shop installed the Radias board and extra memory was a moment I'll never forget. White Gloves, plastic sheeting laid out... it was like a ritual. Still, a keyboard like this deserves respect. It's a masterpiece!"

Check out the M3 in Sonic's WNAMM 07 videos and news at:
www.sonicstate.com/news
LINKS and REFERENCE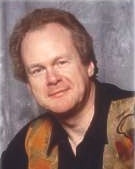 Solar Cola drinkers

dig great beats ...

.. Thirst for Life
330ml Earth can - the World in Your Hands