Billboard is a weekly American magazine devoted to the music industry. It maintains several internationally recognized music charts that track the most popular songs and albums in various categories on a weekly basis. Its most famous chart, the "Billboard Hot 100", ranks the top 100 songs regardless of genre and is frequently used as the standard measure for ranking songs in the United States. The "Billboard 200" survey is the corresponding chart for album sales.
News UK UMA Oct 07: The Kismet Girls - an outstanding new girl group,
great songs and routines - watch out for them in 2008
(A&R departments call 01323 831727 for details) Photos © NJK 2007

History

When founded in 1894, Billboard magazine was a trade paper for the bill posting industry, hence the magazine's name. Within a few years of its founding, it began to carry news of outdoor amusements, a major consumer of billboard space. Eventually Billboard became the paper of record for circuses, carnivals, amusement parks, fairs, vaudeville, minstrels, whale shows and other live entertainment. The magazine began coverage of motion pictures in 1909 and of radio in the 1920s.

It was the development of the juke box industry during the 1930s which led Billboard to begin publishing the music charts for which it ultimately became famous. This also began the process which would lead the magazine to gradually cede coverage of other parts of the entertainment industry to such publications as Variety and The Hollywood Reporter. It continued to carry news of fairs, carnivals, theme parks and other outdoor entertainments until 1961 when these departments were transferred to a new weekly magazine called Amusement Business.

From 1961 until 2005, Billboard was devoted entirely to the music industry. In 2005, the magazine and its web sites were repositioned to provide coverage of all forms of digital and mobile entertainment. Amusement Business prospered for a few decades, but was struggling by the beginning of the new century. Shortly after that its frequency of publication was reduced to monthly, and it finally ceased publication altogether following its May, 2006 issue.


Billboard charts

On January 4, 1936 Billboard magazine published its first music hit parade and on July 20, 1940 the first Music Popularity Chart was calculated. Since 1958 the Hot 100 has been published, combining single sales and radio airplay.

To this day, the most successful acts on the Billboard charts are The Beatles, Elvis Presley, Madonna, Michael Jackson, The Rolling Stones, Elton John, Stevie Wonder, Mariah Carey, Janet Jackson, The Supremes, George Strait, The Bee Gees, Bing Crosby, Pink Floyd, and Whitney Houston.


Radio countdown programs

For many years, the weekly syndicated radio program "American Top 40," hosted by Casey Kasem (July 4, 1970 to August 6, 1988), and Shadoe Stevens (August 13, 1988 to January 28, 1995), played the top 40 songs on the Billboard Hot 100 chart in reverse order; in 1991, it switched to using the Billboard Radio Monitor top 40 chart. Later, in 1993, it began using the Billboard Top 40 Mainstream chart, which it used until it temporarily went off the air in 1995. When the show returned in 1998, it no longer used Billboard charts as its source.

A country music version of "American Top 40", called "American Country Countdown", has been on the air since October 1973. The show is hosted each week by Kix Brooks of the country duo Brooks & Dunn, who replaced radio legend Bob Kingsley in January 2006. American Country Countdown uses the top 40 songs of the Billboard Hot Country Songs chart.


Billboard today

Billboard magazine covers every aspect of the music business, from radio and television to CD, DVD and video cassette sales and internet music downloads. It features news stories and opinion articles. For the most part, Billboard is intended for music professionals, such as record label executives and DJs. It is generally not intended for the general public, although it can occasionally be found at bookstores. However, despite their extensive coverage of the entertainment business, they remain best known for their charts. The editorial coverage and broader strategy is guided by its editorial director, Scott A. McKenzie

Online Video: Billboard.com carries a 60-second news video about the world of music hosted by Danielle Flora called "Billboard In Sixty".[1] Another program is "Billboard Underground"[2] which is artist interviews, performances and out-takes. Artists have included Ace Young, Wes Hutchinson, and Ryan Starr.


Corporate ownership

As of 2007, Billboard is owned by the Dutch conglomerate The Nielsen Company.


Further reading

Durkee, Rob. "American Top 40: The Countdown of the Century." Schriner Books, New York City, 1999.

Battistini, Pete, "American Top 40 with Casey Kasem The 1970s." Authorhouse.com, January 31, 2005. ISBN 1-4184-1070-5.
BILLBOARD TOP 200
The The Billboard 200 is a ranking of the 200 highest-selling music albums and EPs in the United States, published weekly by Billboard magazine. It is frequently used to convey the popularity of an artist or groups of artists. Often, a recording act will be remembered by its "number ones", those of their albums that outsold all others during at least one week.

The chart is based solely on sales (both at retail and digitally) in the United States. The sales tracking week begins on Monday and ends on Sunday. A new chart is published the following Thursday with an issue date of the following Saturday.


Example:

Monday 1 January — sales tracking week begins

Sunday 7 January — sales tracking week ends

Thursday 11 January — new chart published, with issue date of Saturday 20 January.

Normally new product is released to the American market on Tuesdays. Digital downloads are included in Billboard 200 tabulation, as long as the entire album is purchased as a whole. Albums that are not licensed for retail sale in the United States (yet purchased in the U.S. as imports) are not eligible to chart. Also ineligible are titles which are sold exclusively to specific retail outlets, such as Wal-Mart or Starbucks (see Billboard Comprehensive Albums).

The current number-one album (as of the issue dated October 13, 2007) on the Billboard 200 is Still Feels Good by Rascal Flatts.


History

Billboard began publishing an album chart in 1945. Initially only five positions long, the album chart was not published on a weekly basis, sometimes three to seven weeks passing before it was updated. With the explosion of rock and roll music, Billboard premiered a weekly albums chart on March 24, 1956. The position count varied anywhere from ten to thirty albums. The first number-one album on the new weekly list was Belafonte by Harry Belafonte.

Beginning on May 25, 1959, Billboard split the ranking into two charts, one for stereo albums (thirty positions) and one for mono albums (fifty positions), both given the title of Best Selling Albums and later Action Albums. The length of the two charts varied over the next several years, ultimately ending in 1963 with a fifty-position stereo albums chart and a 150-position mono albums chart.

On August 17, 1963 the stereo and mono charts were combined into a 150-position chart called Top LPs. On April 1, 1967 the chart was expanded to 175 positions and finally to 200 positions on May 13, 1967. In 1972 the album chart's title was changed to Top LPs & Tapes; in 1984 it was re-titled Top 200 Albums; in 1985 re-titled again to Top Pop Albums; in 1991 to The Billboard 200 Top Albums and finally was given its current title of The Billboard 200 on March 14, 1992.


Catalog albums

In 1960 Billboard began concurrently publishing album charts which ranked sales of older or mid-priced titles. Usually containing no more than twenty or thirty positions, the Essential Inventory charts were divided by stereo and mono albums and featured titles that had already appeared on the main stereo and mono album charts. Albums were moved to the Essential Inventory chart after spending either twenty weeks on the main stereo albums chart or forty weeks on the main mono albums chart.

Billboard changed this policy in January 1961. At that time, two album charts existed (Action Albums, one for stereo, one for mono). Albums appeared on either chart for up to nine weeks, then were moved to an Essential Inventory list of approximately 200 titles, with no numerical ranking. This format continued until the combined stereo and mono chart premiered.

In 1982 Billboard began publishing a Midline Albums chart which ranked older or mid-priced titles. The chart held fifty positions and was published on a bi-weekly (and later tri-weekly) basis.

On March 25, 1991 Billboard premiered the Top Pop Catalog Albums chart. Current criteria for this chart are albums that are more than two years old and have fallen below position 100 on the Billboard 200. An album need not have charted on the Billboard 200 at all to qualify for catalog status.


Holiday albums

Billboard has adjusted its policies for holiday albums several times. Holiday albums were eligible for the main album charts until 1963, when a Christmas Albums list was created. Albums appearing here were not listed on the Top LPs chart. In 1974 this rule was reverted and holiday albums again appeared within the main list.

In 1983 the Christmas Albums chart was resurrected, but a title's appearance here did not disqualify it from appearing on the Top Pop Albums chart. In 1994 the chart was retitled Top Holiday Albums. As of 2006 the chart holds fifty positions and is run for several weeks during the end-of-calendar-year holiday season. Its current policy allows holiday albums to concurrently chart on the Top Holiday Albums list and the Billboard 200, but only during the album's first year of release. After a holiday album's first year, it can return to Top Holiday Albums in future years but then is only eligible to concurrently appear on the Top Pop Catalog Albums chart.


Nielsen SoundScan

Since May 26, 1991, the Billboard 200's positions have been derived from Nielsen SoundScan sales data, as of 2007 contributed by approximately 14,000 music sellers. Because these numbers are supplied by a subset of sellers rather than record labels, it is common for these numbers to be substantially lower than those reported by the Recording Industry Association of America when Gold, Platinum and Diamond album awards are announced (RIAA awards reflect wholesale shipments, not retail sales).


Year-end charts

Billboard's "chart year" runs from the first week of December to the final week in November. This altered calendar allows for Billboard to calculate year-end charts and release them in time for its final print issue on the last week of December. Prior to Nielsen SoundScan, year-end charts were calculated by an inverse-point system based solely on an album's performance on the Billboard 200 (for example, an album would be given one point for a week spent at position 200, two points for a week spent at position 199… up to 200 points for each week spent at number one). Other factors including the total weeks on the chart and at its peak position were calculated into an album's year-end total.

After Billboard began obtaining sales information from Nielsen SoundScan, the year-end charts are now calculated by a very straightforward cumulative total of yearlong sales. This gives a more accurate picture of any given year's best-selling albums, as a title that hypothetically spent nine weeks at number one in March could possibly have sold fewer copies than one spending six weeks at number three in January. Interestingly, albums at the peak of their popularity at the time of the November/December chart-year cutoff many times end up ranked lower than one would expect on a year-end tally, yet are ranked on the following year's chart as well, as their cumulative points are split between the two chart-years.


Uses

The Billboard 200 can be helpful to radio stations as an indication of the types of music listeners are interested in hearing. Retailers can also find it useful as a way to determine which recordings should be given the most prominent display in a store. Other outlets, such as airline music services, also employ the Billboard charts to determine their programming.


Limitations

The chart omits unit sales for listed albums and total recorded sales, making it impossible to determine, for example, if the number one album this week sold as well as the number one from the same period in the prior year. It is also impossible to determine the relative success of albums on a single chart; there is no indication of whether the number one album sold thousands more copies than number fifty, or only dozens more. All music genres are combined, but there are separate Billboard charts for individual market segments. The complete sales data broken down by location is made available, but only in the form of separate SoundScan subscriptions. Declining CD sales and the widespread sale of singles via the internet further reduce the relevance of the Billboard 200.


Artist milestones

Most charted albums

Elvis Presley (114)
Frank Sinatra (83)
Johnny Mathis (73)
Willie Nelson (57)
Barbra Streisand (54)


Most top-ten albums

The Rolling Stones (36)
Frank Sinatra (32)
The Beatles (31)
Barbra Streisand (29)
Elvis Presley (27)

Most number-one albums

The Beatles (20)
Elvis Presley (10)
The Rolling Stones (9) (tie)
Jay-Z (9) (tie)
Barbra Streisand (8) (tie)
Garth Brooks (8) (tie)

Most cumulative weeks at number one

The Beatles (132)
Elvis Presley (67)
Garth Brooks (51)
Michael Jackson (50)
The Kingston Trio (46)


Album milestones

Most weeks at number-one

(54 weeks) West Side Story — Soundtrack (1962)
(37 weeks) Thriller — Michael Jackson (1983)
(31 weeks) Calypso — Harry Belafonte (1956)
(31 weeks) South Pacific — Soundtrack (1958)
(31 weeks) Rumours — Fleetwood Mac (1977)
(24 weeks) Saturday Night Fever — Soundtrack (1978)
(24 weeks) Purple Rain — Prince and the Revolution (1984)
(21 weeks) Please Hammer Don't Hurt 'Em — MC Hammer (1990)
(20 weeks) The Bodyguard — Soundtrack (1992)
(19 weeks) Blue Hawaii — Elvis Presley (1961)

Most weeks on the chart

Note that totals are for the main albums chart only, catalog chart totals are not factored in.

(741 weeks) The Dark Side of the Moon — Pink Floyd
(490 weeks) Johnny's Greatest Hits — Johnny Mathis
(480 weeks) My Fair Lady — Original Cast
(331 weeks) Highlights from the Phantom of the Opera — Original Cast
(302 weeks) Tapestry — Carole King
(295 weeks) Heavenly — Johnny Mathis
(283 weeks) Oklahoma! — Soundtrack
(282 weeks) MCMXC a.D. — Enigma
(281 weeks) Metallica — Metallica
(277 weeks) The King and I — Soundtrack
(277 weeks) Hymns — Tennessee Ernie Ford

Highest RIAA certification

Note that the RIAA certifies based on units shipped, not units sold.
(29x platinum) Their Greatest Hits (1971-1975) — Eagles
(27x platinum) Thriller — Michael Jackson
(23x platinum) (Led Zeppelin IV) — Led Zeppelin
(23x platinum) The Wall — Pink Floyd
(21x platinum) Back in Black — AC/DC
(21x platinum) Greatest Hits, Volume I and Volume II — Billy Joel
(20x platinum) Double Live — Garth Brooks
(20x platinum) Come on Over — Shania Twain
(19x platinum) The Beatles (White Album) — The Beatles
(19x platinum) Rumours — Fleetwood Mac

Additional milestones

The first number one album of the SoundScan era (1991 to present) is Time, Love & Tenderness by Michael Bolton.

The only album to attain the pole position before and after the May 25, 1991 introduction of SoundScan is R.E.M.'s album Out of Time.

The first album to debut at number one was Captain Fantastic and the Brown Dirt Cowboy by Elton John. John repeated the same feat with the album Rock of the Westies - the second album to debut at number one - making John the first artist to have two consecutive studio albums debut at number one. Whitney Houston's second album Whitney was the first album by a female artist to debut at number one.

In the early 1960s, Bob Newhart had the accomplishment of having the number one and number two albums on the Billboard 200, with The Button-Down Mind and The Button-Down Mind Strikes Back! This feat was equaled in 1991, with Guns N' Roses Use Your Illusion I and Use Your Illusion II, and in 2004, with Nelly's Suit and Sweat.

As of 2006, Pink Floyd's Dark Side of the Moon has been on the charts for over 1,500 weeks, or just about twenty-eight years. The album spent 741 of those weeks on the Billboard 200. The other weeks were spent on the Top Pop Catalog Albums chart. Its closest rival is Bob Marley's Legend, checking in at over 800 weeks (Billboard 200 and Top Pop Catalog Albums combined).

Forever Your Girl by Paula Abdul spent sixty-four consecutive weeks on the Billboard 200 before hitting number one, making it the longest time for an album to reach the number one spot.

At one point in early 1980, all nine albums released to that date by Led Zeppelin were on the Billboard 200 chart, the most albums by a single artist to chart at the same time.

The only EP's to reach number one on the chart are Alice in Chains's Jar of Flies in 1994 and Linkin Park and Jay-Z's collaboration EP, Collision Course in 2004.

The first death metal album to appear on the Billboard 200 was Cannibal Corpse's Vile.
The first Rap/Hip-Hop album to hit number one on the Billboard 200 was Licensed to Ill by The Beastie Boys in 1987.

The only artists to have two different albums hit number one in the same year are The Beatles and System of a Down. Rapper DMX is often credited to have done this with his albums It's Dark and Hell Is Hot and Flesh of My Flesh, Blood of My Blood although they hit number one on June 6, 1998 and January 9, 1999 respectively. Another artist to do this is Tupac Shakur in 1996 with All Eyez on Me and The Don Killuminati: The 7 Day Theory, although he is often not credited for doing this due to The Don Killuminati: The 7 Day Theory being released under Shakur's pseudonym Makaveli.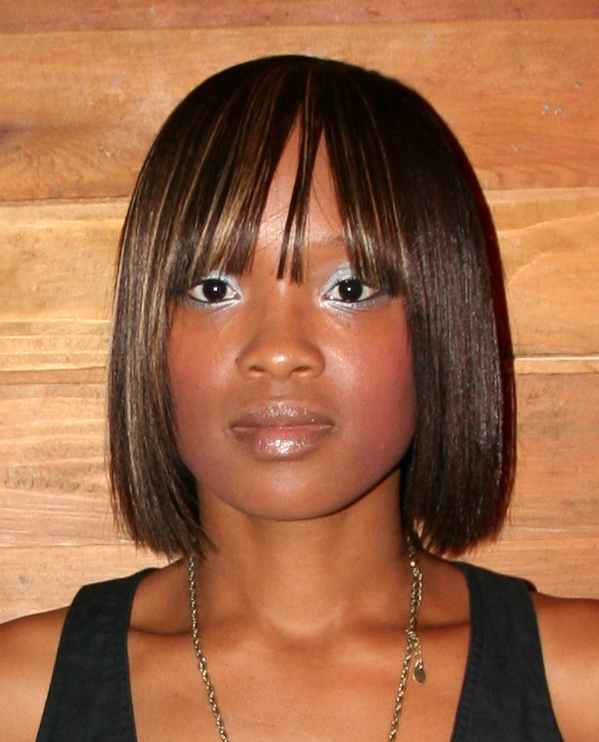 Lera
Charley Mandy
News UK UMA Oct 07: The Kismet Girls - an outstanding new girl group,
great songs and routines - watch out for them in 2008
(A&R departments call 01323 831727 for details) Photos © NJK
BILLBOARD.COM
Billboard.com is the Internet arm of Billboard magazine, the world's premier music publication. In addition to a dedicated editorial staff, the site draws upon the vast experience and expertise of the publication's worldwide staff and correspondents to offer news, features, columns and reviews to provide the Internet's most-trusted music information.
Every Thursday, dozens of the Billboard magazine's famous charts of U.S. sales, airplay, downloads and box office grosses are previewed for the public consumption and exploration.
Access to complete version and the full breadth of Billboard's charts is available to subscribers via Billboard.Biz, which also provides breaking news in the music and entertainment industries. Billboard.biz also houses all of the articles printed in each week's magazine, a database of all Billboard articles, reviews, features and special reports dating back to 1991, as well as weekly album, singles and video charts dating back to 1984 and year-end charts dating back to 1946.
Billboard magazine has served the information needs of the entertainment business since 1894.
Billboard is the flagship property for the Billboard Information Group, which also consists of Billboard.biz, Billboard.com, Billboard Chart Alert, Billboard Information Network (BIN), Billboard Directories, Billboard Licensing & Events and Billboard Radio Monitor. Billboard's many strategic partners include Fox-TV, Microsoft, mForma, Reuters, Sirius Satellite Radio, Telemundo, Univision Radio, ABC Radio Networks, Azteca America and Billboard sister companies Nielsen SoundScan and Nielsen Broadcast Data Systems.
Billboard is headquartered in New York with bureaus in Boston, London, Los Angeles, Miami, Nashville and Washington, D.C., and has editorial correspondents in major cities around the globe. The Group is a unit of VNU Business Media, a worldwide media company that provides specialized publications, electronically delivered data, expositions and marketing services and is owned by VNU Inc., a wholly owned subsidiary of Netherlands-based VNU, an international publishing and information company.
Staff Bios:

Jonathan grew up in Akron, Ohio, where by age three he was playing several instruments and absorbing all types of music. The Indiana University graduate has anchored Billboard.com's news and reviews section since late 1999 while also contributing regular artist features to Billboard magazine. In the spring of 2005, he took on the additional responsibility of editing the magazine's album reviews page, and in the summer of 2006, was named senior editor of Billboard.

Katie joined the Billboard team in the summer of 2004 after graduating from Northwestern University. A native Kansan, Katie freelanced for a variety of publications three years prior to her hire at Billboard Radio Monitor magazine as online editor. She joined Billboard.com in August 2005.

Mariel Concepcion grew up in Harlem, N.Y., and joined Billboard.com in February 2007. The former Vibe online editor graduated from the New School University in 2002 with a B.A. in journalism. Her byline has appeared in such publications as Vibe, Vixen, Scratch, the New York Post, Upscale and Billboard magazine.
Tamara Conniff - Executive Editor and Associate Publisher
Billboard Information Group

Tamara oversees Billboard's print and online editorial and design teams as well as the magazine's industry events. Before joining Billboard in August 2004, she served as the music editor for The Hollywood Reporter and a senior editor for Amusement Business. The daughter of Ray Conniff, Tamara was born and raised in Hollywood, and has written for many publications, including Music Connection, Seconds, The Los Angeles Times and The Boston Globe.
Links and Reference
News A to Z directory, please click on the links below to find your favourite news or to contact the media to tell your story:
---
WE ACCEPT NO RESPONSIBILITY FOR THE ACCURACY OF ANY FEATURED LINKS