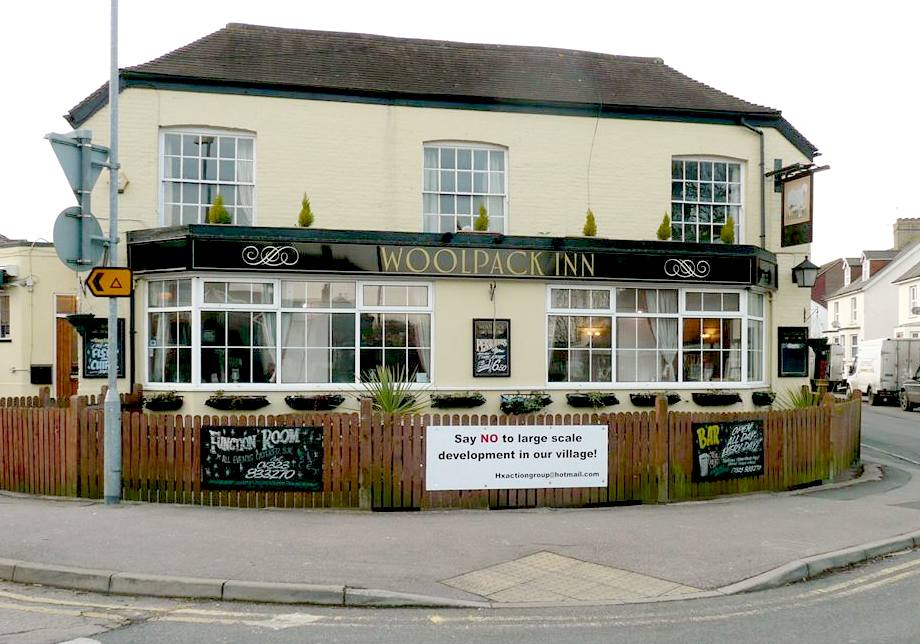 Strong feelings, with over 300 letters of objection, how can a Parish Council vote against the clear message that Herstmonceux village was sending. The picture above is of The Woolpack Inn, Gardner Street, Herstmonceux, East Sussex BN27 4LJ Tel 01323 833270 Fax: 0115 914 2235, Fax: 0870 050 9635 Website: Facebook. This local Inn is famously pictured in several historic paintings and black & white photographs. the name stems from the practice of herding sheep through the village high street. A thirsty farmer would often call into the local public house for a bit of refreshment. It has changed a bit, but you are welcome to sample the hospitality and share in the stories of inappropriate decisions by local officials.
https://www.facebook.com/pages/The-Woolpack-Inn-Herstmonceux/104482524842
LETTER TO THE EDITOR 23 FEB 2015 - NOT JUST 70 NEW HOMES FOR HERSTMONCEUX BUT 140

Regarding construction at Lime Cross, in your interview, the developer refers to the Wealden quota of 70 houses in their attempt to justify this proposal.

Wealden have indeed stated the parish needs to accommodate 70 houses.

However, Barton Wilmore are disingenuous in their statement, knowing full well that a parish meeting last year affirmed that the 70 houses they plan to construct at Lime Cross are not actually being taken into account against the quota, and therefore, if this plan goes ahead Herstmonceux will find itself not with 70 houses, but at least 140 houses. Add to this the possible approval of Lime Roughs and we are looking at close to 200 additional homes. This would constitute a 15 percent increase in households across the entire parish – 1,225 at last census – all burdened on one village.

If any of the 300+ objection letters relating to this proposal have been read by either BW, Wealden or the council, they would appreciate that the local housing need for the parish will be more than satisfied by a handful of homes, and any 'economic benefit' will be limited to the developers and the land-owner.

It is curious that this application is being recommended by the parish council against the clear will of the parishioners whose interests they are charged with.

Mr A M Krag

Herstmonceux
http://www.sussexexpress.co.uk/news/letters/not-just-70-new-homes-for-herstmonceux-but-140-1-6592479
HERSTMONCEUX HERITAGE INDEX A - Z
COUNCIL OFFICERS HAVING CONDUCT OF PLANNING MATTERS RELATING TO HERSTMONCEUX MUSEUM
WEALDEN COUNCIL MEMBERS SITTING ON THE AREA PLANS SOUTH PLANNING COMMITTEE
Andrew Long - (no email address)
Barby Dashwood-Morris - cllr.barby.dashwood-morris@wealden.gov.uk
Barry Marlowe - cllr.barry.marlowe@wealden.gov.uk
Bill Bentley - cllr.bill.bentley@eastsussex.gov.uk
Brian Jarman (deceased)
Brian West - (retired)
David White - cllr.david.white@wealden.gov.uk
Diane Dear - cllr.dianne.dear@wealden.gov.uk
Charles Peck - cllr.charles.peck@wealden.gov.uk
Chris Hardy - cllr.chris.hardy@wealden.gov.uk
Chris Triandafyllou - cllr.chriss.triandafyllou@wealden.gov.uk
Daniel Shing - daniel.shing@wealden.gov.uk
Dick Angel - cllr.dick.angel@wealden.gov.uk
John Blake - cllr.john.blake@wealden.gov.uk
Lin Clark - cllr.lin.clark@wealden.gov.uk
Nigel Coltman - cllr.nigel.coltman@wealden.gov.uk
Nigel McKeeman - cllr.nigel.mckeeman@wealden.gov.uk
Raymond Cade - cllr.raymond.cade@wealden.gov.uk
Ron Cussons - cllr.ron.cussons@wealden.gov.uk
Stephen Harms - cllr.steve.harms@wealden.gov.uk
Stephen Shing - cllr.stephen.shing@wealden.gov.uk
Susan Stedman - cllr.susan.stedman@wealden.gov.uk
LOCAL NEWSPAPERS CONTACTED
Sussex Express - sussex.express@jpress.co.uk
amie.morrell@jpress.co.uk
Eastbourne Herald - eastbourne.herald@jpress.co.uk
The Argus - lucy.pearce@theargus.co.uk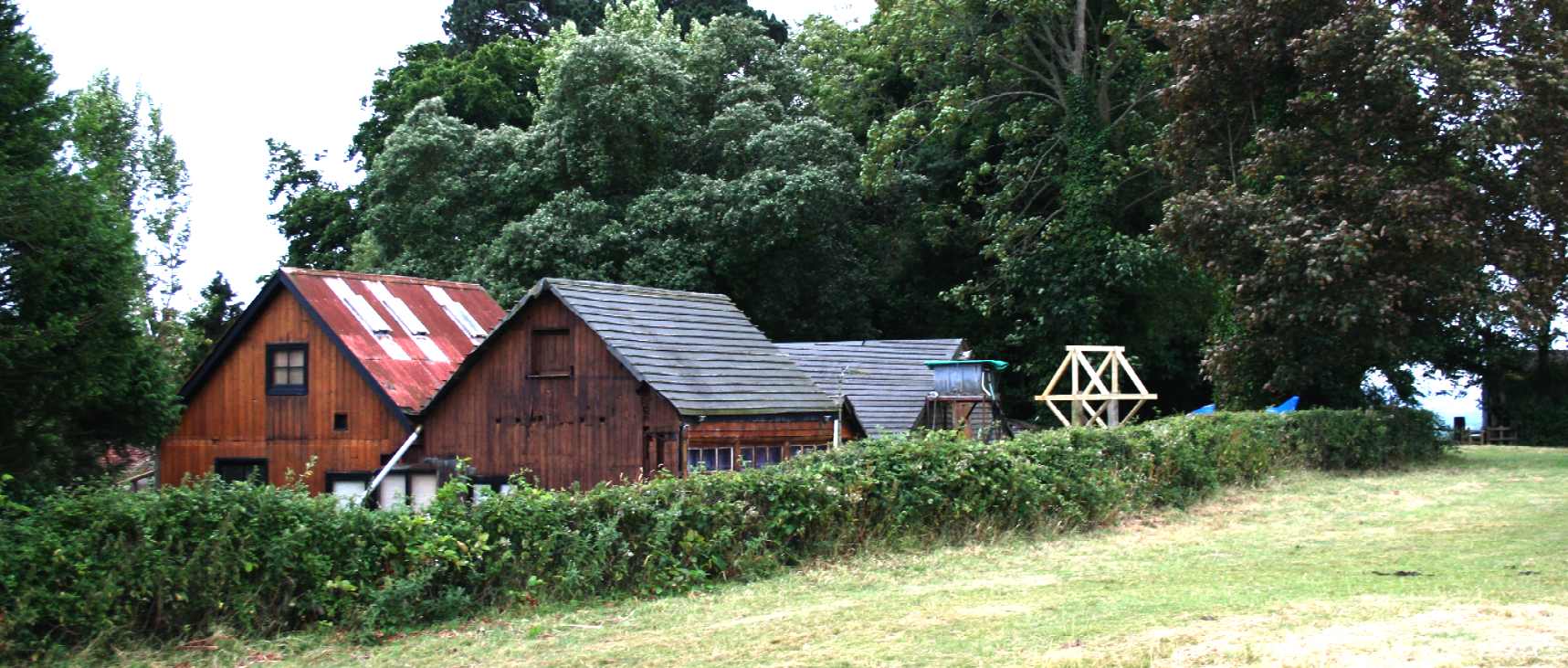 RURAL UNDERSTATEMENT - One of the very few old industrial timber buildings in the UK in its natural setting, clearly visible from Lime Cross and a rare treat for tourists who want to see rural development, leading to industrialization. The generating works at Herstmonceux is a unique find that could just as easily become buried under a housing estate if Barton Willmore succeed in bamboozling Wealden's planning committee (see members list below). If we are going to allow the building of houses on green belt, would it not be better to allocate fields that don't have a history and superb views to ruin. There are thousands of acres of flat farmland in this vicinity that would not spoil an interesting tourist attraction. What is so special about this building is that it generated electricity for the bakery in the village. This is more than likely the only recorded case where bread was baked by electricity between 1909 to 1913. The windmill just along the road, ground the flour. Both buildings are visible from Lime Cross field. It would be a national tragedy to lose this historic view for the sake of a quick buck for the developer.
The visual appraisal carried out by the applicants agents, Barton Willmore LLP, of Soho Square, London, does not take into account the loss of tourism that may occur in the future, as this rare building is recognised for what it is. The view currently enjoyed by hundreds of people every week will be lost. Barton Willmore's incredibly long report (109 pages), fails to mention any of this, nor does it mention that shrouded by houses and alleys, that this building could become the target of youthful vandalism, if 210 new households are created, with 70 in the field opposite a wooden Monument at Risk. See English Heritage for more on their MARs program.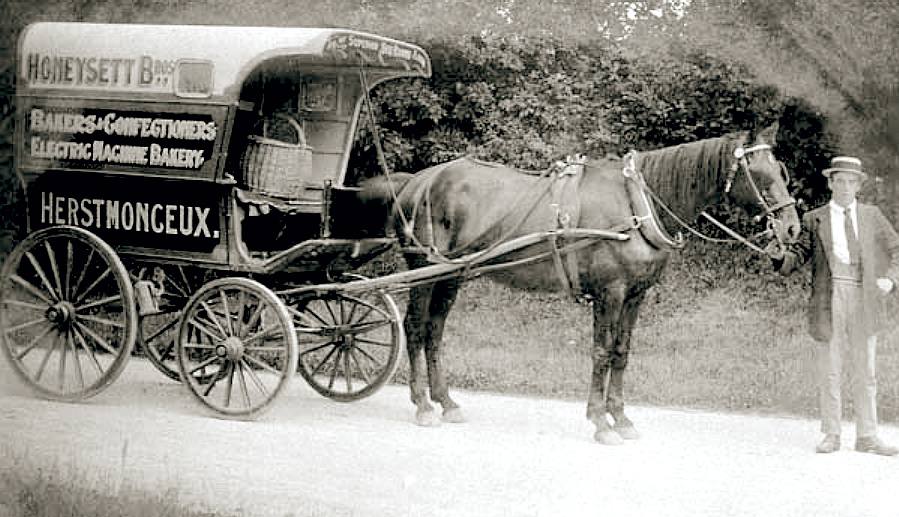 MORE LOCAL HISTORY - Robert Honeysett (1884-1912), were bakers and confectioners using the latest electric baking machinery as is clear from the sign writing on the side of this horse drawn wagon. Herstmonceux Bakery was one of the few in England at the time that could boast such innovation - all due to the Baron de Romer and his generating buildings in Lime Park. This photograph is from an old postcard courtesy of Mick Hall. In 1982 one villager told the Museum's curator that he would stand at the top of Lime Cross hill and look down to the village, where he could see the lights in the Bakery growing bright then dim in time with the sound of the generating engines in Lime Park. This picture is evidence that that conversation was more then likely factual. We do not know the name of the gentleman telling that tale. We are just pleased to be able to relay it to you.
A - Z of SUSSEX OFFICER INVESTIGATIONS
it is alleged that Sussex Police have masonic links with certain landowners and councillors, who may not have declared an interest. The above is just a few of a number of persons likely to be investigated in respect of certain cases brought against Wealden Action Group members, with the backing of known Masons, councillors, police or planning officers, many of which are themselves Masons.
Its all too easy to set someone up, nurse a wild allegation, coach and craft a claim of abuse, use a disturbed child or family as an excuse to go after someone who has had the nerve to stand up against the powers that be. When this happens, it makes a mockery of Freedom of Speech, but it shuts down a would be protagonist and preserves the status quo.
The law as it stands allows accusers to remain anonymous, while those accused are easy targets for the press as circulation boosters. Lord Goldsmith is considering a change in the law to protect those wrongly accused, especially those more likely to come up against such accusation, such as Teachers. But will he follow through?
And what of the status quo? Global Warming, Government Corruption, Unaccountability, War and Famine. Is this what you want to hear day in and day out? Would you rather see an international society where everyone is treated fairly and decently?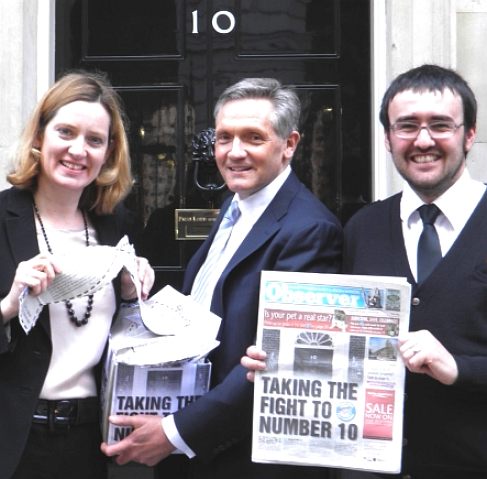 Beckett Group Newspapers editor, Keith Ridley petitioning the Prime Minister over fishing rights
F.A.C.T. (Falsely Accused Carers and Teachers)

PO Box 3074
Cardiff CF3 3WZ
Tel: 029 2077 7499
E-mail: info@factuk.org
Website: www.factuk.org
Campaigning organisation and support group which provides help and advice to falsely accused and wrongly convicted carers and teachers throughout the UK. The website contains a range of information, leaflets, books and links.
Guidance for education staff and volunteers in schools

Website: www.lg-employers.gov.uk/conditions/education/allegations
This website has guidance on: 1) staff facing an allegation of abuse; 2) preventing 'abuse of trust' for education staff; and 3) the conduct of education staff working with young people.
---
News A to Z directory, please click on the links below to find your favourite news or to contact the media to tell your story: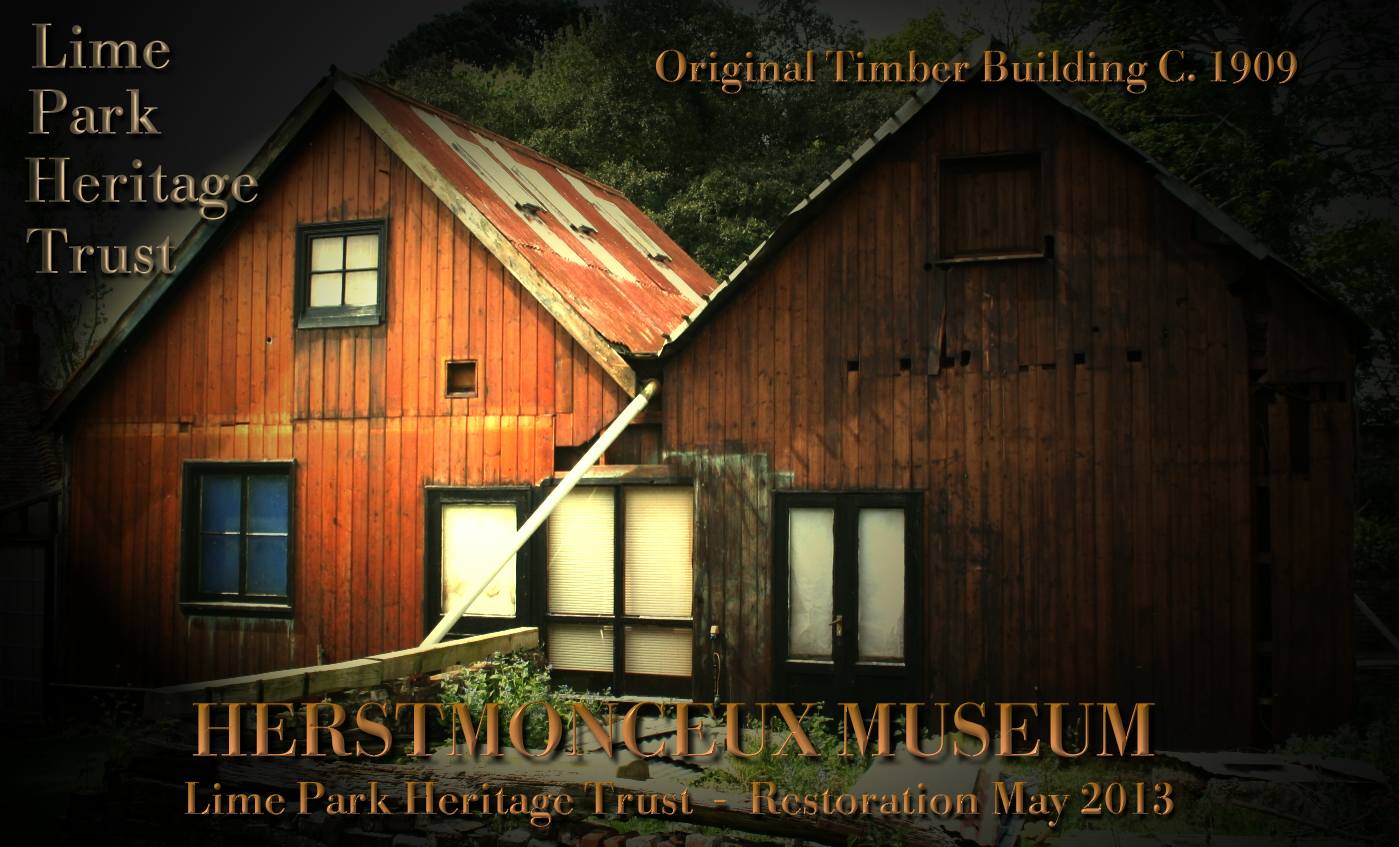 Remember this one? Wealden District Council deceived several Inspectors at Appeals from 1986 until 1997, after which the appellant decided the system was so corrupt, that he'd simply show the Secretary of State that Victorio Scarpa, Doug Moss, Ian Kay, Ashley Brown, Chezel Bird, Derek Holness, Christine Nuttall and David Phillips were all working together to conceal the truth.
Wealden said that the original timber building from 1909 was replaced by a corrugated iron shed. They called it a "tin shack" during planning committee meetings, with the obvious intention of trivializing the building in the minds of the members. Where's the 'tin' then blockheads? An inconvenient truth this may be, but think on the £500,000 of taxpayers money this council spent trying to hide the historic truth - until that is, one of their chums had acquired it. Think then of the national debt that stems from councils squandering public money, when they should have been looking for redundant buildings to convert to houses.
They used all means at their disposal to try to bury the occupier - including an attempt at bankruptcy. No wonder Britain is in the state it is - when trusted council officials try to hide the truth - at our expense! The question is now, who is going to jail for malfeasance in public office? That is one for Eric Pickles and Chris Grayling.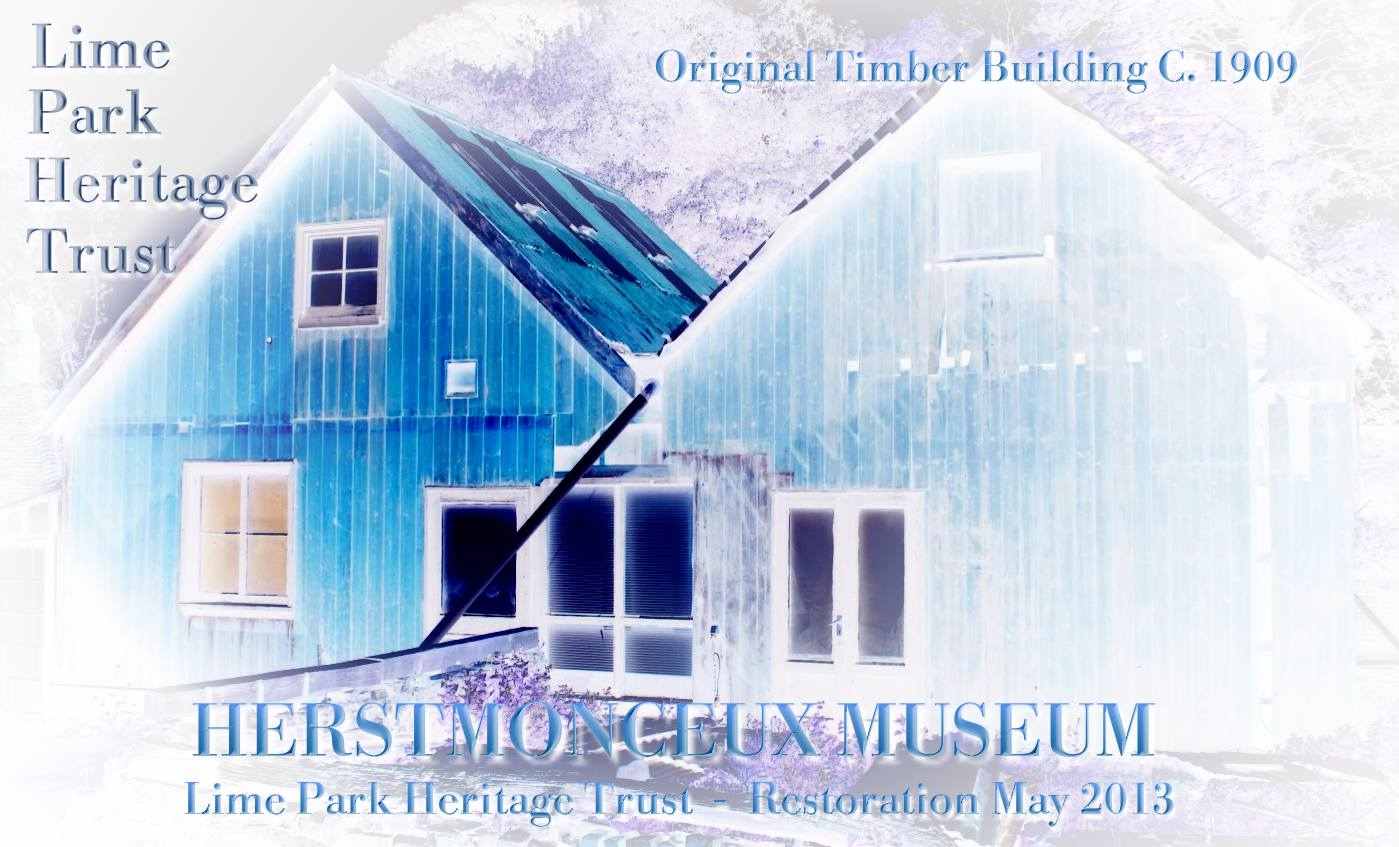 If Wealden District Council, had got their way, the buildings would now be a haunted place with nothing standing. That is what happens when a council refuse to give a beneficial use to landowners - archaeological remains just rot away - even quicker if the construction is timber. Councils know this. Wealden DC tried to accelerate the rot, by putting tree preservation orders on nearby sycamore trees. It is nothing short of a miracle that Nelson Kruschandl had the stamina to take on a council over what is now 30 years - and finally to prove that what they were saying was bunkum! But then, Mr Kruschandl is a British (Colonial) Bulldog and this was a war. He is quoted as saying: "You need to have the patience of a saint, the courage of a lion and the cunning of a fox."
News A to Z directory, please click on the links below to find your favourite news or to contact the media to tell your story:
They crucified him. The local police produced evidence at his trial that was guaranteed to convict him, then made sure the local press published details of his conviction so that nobody would believe his revelations about corruption in local government. The so-called forensic evidence turned out to be junk science, a natural feature that was understood in the USA to be just that - had not found its way into UK guidance. Presented in court as controversial, what the Crown's expert meant was that US studies did not accord with UK studies at the time. Two months after the trial the UK studies recognised the US studies. The victim of this injustice would not learn that until three years into his sentence.

The CCRC did not tell him about the cases they had referred to the Court of Appeal - and in his case, they turned a blind eye. This is a true story based on official documents. Not to be published until after the subject's appeals in Europe are heard.

His barrister didn't show the jury the accused' diaries, he should have, because the girl's mother reminded the accused to send Valentines cards every year - which she, err, seems to have forgotten to mention to the court. She also forgot to tell the prosecution about the existence of her own diaries. These diaries reveal that the accused was not alone with the girl as she had claimed. Why do you suppose her mother might hide this information?

.

.

.

The accused was instructed not to venture why the girl should make up her story by his barrister, but of course he has a good idea. Sadly, that cannot be revealed just yet for legal reasons. He did say he could forgive a 15 year old for some kind of unthinking hormone driven revenge for not doing what she had wanted, but not a mature woman - who would have known better. The accused had refused to get together with the girls mother. The girl wanted the accused to get together with her mother. It's an or-else situation and the accused was threatened - which information the defence lawyers failed to introduce - despite instructions to the contrary.


Local newspapers breached a Court Order prohibiting publication, and published mid-trial, which to us seem the most damaging time to publish, to virtually guarantee conviction. Nearly all the local papers published at the same time - in orchestrated fashion - obviously from a shared source; presumably the reporter attending. Is that responsible reporting?

Once they had convicted the victim of this injustice, the Crown tried to prevent him publishing his story. Why would they do that? Fortunately, Judge Cedric Joseph (this was his last case) was persuaded by barrister Michael Harrison, that that would breach the chaps human rights. The Judge agreed, subject to not naming the girl or her mother.

We think that the Crown's reluctance is to do with the way they obtained their conviction. It was based on medical testimony, which itself was based on out of date guidance from the Royal College of Paediatric and Child Health from 1997. New guidance was issued in 2008, just one month after the trial. Why did the Crown not wait the extra month before going to trial? Well, we know the answer to that, the new guidance confirmed that certain internal marks are naturally occurring.

.

.

.

The prosecution told the jury (or, rather, allowed their pet witness to say it for them - which amounts to the same thing) that they were supportive of the allegations - which was a deception on the part of the Crown.

The Crown had kept the defence waiting for more than 18 months and delayed matters by refusing to hand back vital computer information that they'd confiscated - claiming they might find pornographic images. Of course the Crown were just making this up and instead of letting the jury know that all of the accused' computers were image free, they refused to confirm the results of their investigations!

Normally, a report on confiscated machines is supplied to the defence. Don't you think the jury should have known that this man's computers were clean?

You'll have to wait for the subject's appeals in the ECHR to conclude before this book is published. Maybe then we'll see an official version in 2016/2017? European appeals take 4 years on average, from the date of lodge. But first you have to exhaust any domestic remedy. He has finally, as of February 2013.

This man served nearly four years for a crime he did not commit. If you would like to know more about this developing story, please Contact Us.
WE ACCEPT NO RESPONSIBILITY FOR THE ACCURACY OF ANY FEATURED LINKS