Auto Express is Britain's best selling weekly motoring magazine, edited by David Johns. Typical features include News, Road Tests, First Drives, Mail, Product Tests, Long-Term Tests, Used Cars, Prices, Motorsport and Columns.
It has been in circulation since 1971.
As of 20th June 2007, the current issue number is 966. The design of the magazine was changed in early 2007.
Website - Official Site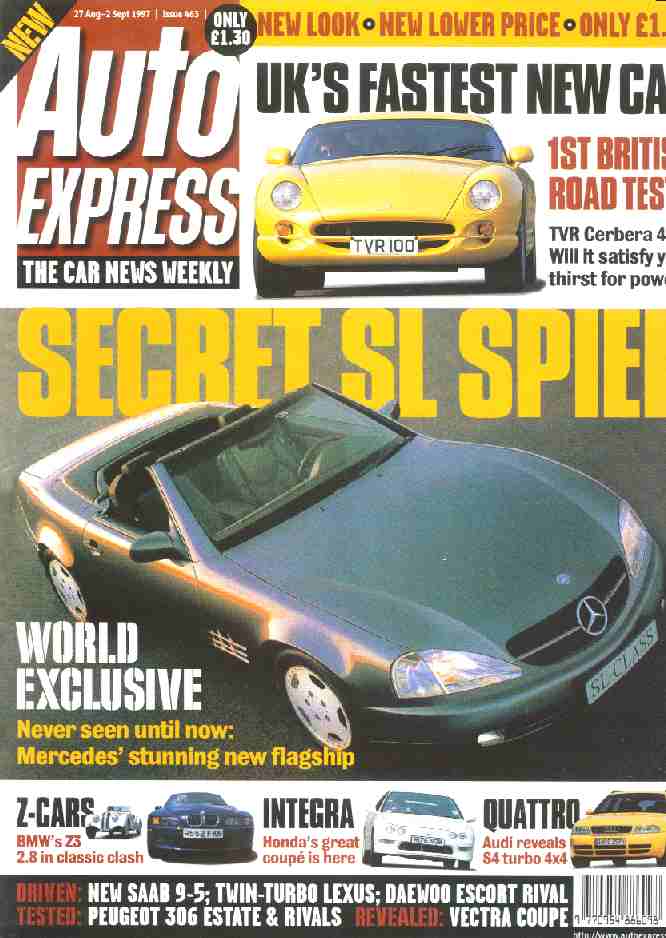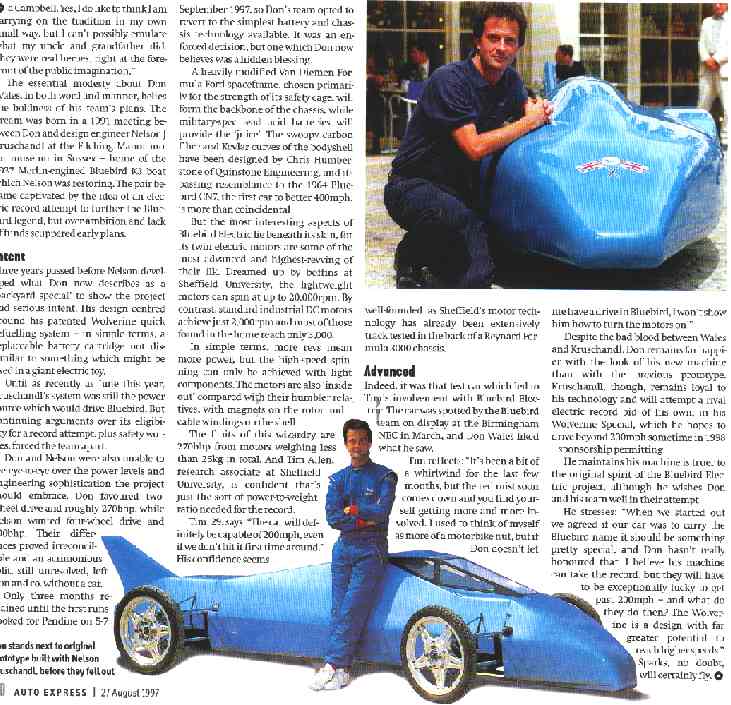 Nelson Kruschandl's Bluebirds featured in Auto Express in 1997
This article shows the BE1 and BE2 cars. The BE1 achieved 160mph.
The BE3 is under construction with a target to race on Pendine Sands for the UK
electric land speed record in 2013. The driver for this attempt is John Campbell
The BE3 is thought to be the worlds fastest electric vehicle - designed for
speeds of up to 400 miles per hour. It is also solar powered and the built in instant
refueling by battery cartridges, are charged using solar panels. A very green blue car.
News A to Z directory, please click on the links below to find your favourite news or to contact the media to tell your story:
Healthier alternative tastes for the adventurous
(250ml can)