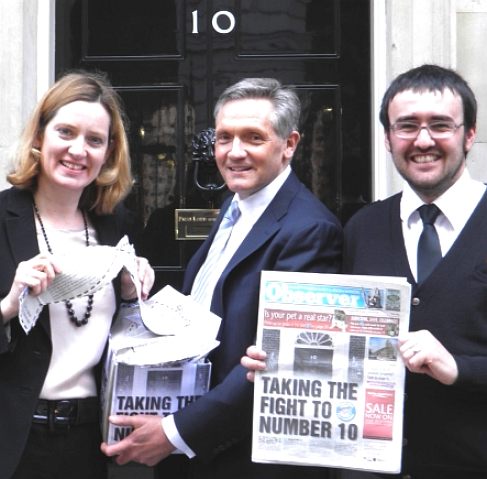 Beckett Group Newspapers editor, Keith Ridley petitioning the Prime Minister over fishing rights
Beckett Group breach Court Order
It was revealed last week (6 Feb 08) that the Beckett Newspaper Group breached a Court Order preventing publication on a blanket basis, concerning the so-called Herstmonceux Bunny Boiler case. This Order was made specifically to preserve the rights of the parties, to a fair hearing. It begs the question, if such an Order was made and breached, could the parties have received a fair hearing?
It is unclear where this leaves Beckett Newspapers and what action the Police might take to ensure publication of this nature is prevented by over eager Reporters and Editors, who perhaps have an eye on sensationalism to generate headlines to sell newspapers, rather than the damage that could be inflicted on the persons affected. This is the subject of much media attention following the revelation of multiple suicides at Bridgend in Wales, in part attributed by some to the sensationalist newspaper reporting. The latest girl to take her own life by hanging being 16 year old Jenna Parry.
Jenna Parry, 17th Suicide victim Bridgend
Readers will know the Government, after consideration of Lord Goldsmith, are considering moves to protect the identity of those accused of sexual offences, much the same as their accusers. This is because of the rise of innocent men being convicted by Juries, and only after serving considerable time in prison, is new evidence found to render guilty verdicts unsafe.
This could leave news hounds eager for material to print, out in the cold. However, the moral implications are clear. Allegations of a sexual nature ruin lives. See the links below to sample cases in 2007, where publication and subsequent scandal have ruined lives. The accusers inevitably get away scot-free. The newspaper hounds and the editors that helped ruin lives, on occasion even sway public opinion to deliver an incorrect verdict, also find themselves in the clear.
These are some of the examples of women falsely accusing men who were innocent. What is wrong with our legal system?
FACT: Girls making allegations are coached. YES, this is true, they are instructed how to give evidence and cosseted, sometimes isolated via a video link to make it easier for them to appear sweetness and light.
Barristers are loath to question hard, for fear of looking like bullies to a Jury.
Music teacher cleared of rape too late - Died in Prison

Head teacher cleared of assault - 3 October 2003

CONVICTION QUASHED OVER 'MADE UP' VAMPIRE CLAIM - May 19, 2006

Man freed after girl revealed as serial liar - 12th September 2006

Woman jailed for false rape claim - 15/11/2006

My life's in ruins, says teacher cleared of having hotel sex romps with 17-year-old pupil - 4th October 2007

Man freed after six years in jail for double rape because 'accuser was

£20,000 payout for woman who falsely accused her father of rape after 'recovered memory' therapy - 19th October 2007

Taxi driver ruined after false claims of rape - 27 April 2007

BBC Rough Justice - 12 April 2007

Was another man's life ruined by a Bunny Boiler? - February 2008
"These girls are every mans worst nightmare". - Warren Blackwell 2006
PUBLIC COMMENT
Here's what readers have had to say!
This is scandalous. I think that if the members of the jury knew just how slow the appeals process is they would be much less inclined to find people guilty when there is 'reasonable doubt'. In practice it is very difficult when people are found guilty on this kind of case where there is NO evidence; if there is no evidence in the first place then where is the 'fresh evidence' that may be required for an appeal to go ahead going to come from? These cases only seem to win on appeals when a false accuser admits to lying and that is very rare. Unfortunately as Mr Carrington-Jones has said there could be many innocent people in prison now as a result of convictions on non-evidence. Where will his compensation come from? Will the woman be charged? - Lily, Hull
Compensation is rightly due to this poor chap, but should the public pay the price of the crimes committed by these lying women? Shouldn't they be made to pay, even if it means their being financially ruined for life? And surely it cannot be the case that parole cannot be considered unless and until a prisoner "admits" the crime for which he/she has been found guilty? - Jim, London

What is wrong with British justice system where allegations of sexual assault are concerned? It all these cases it boils down to one girls word against the persons accused. Heaven forbid the accused should lead an unusual lifestyle. A Jury would not understand this!! This could be one failing of the Jury system, they are ordinary men and women. Perhaps justice is more important than to trust to Juries? The statistics speak for themselves.
CURRENT AFFAIRS:
EQUINOX | CUTTING EDGE | FILE ON FOUR | MAN ALIVE | NEWSNIGHT | NEWSWATCH | PANORAMA
QUESTION TIME | THE MONEY PROGRAMME | THIS WEEK
A - Z of Sussex officer investigations
The above is just a few of a number of persons likely to be investigated in respect of certain cases brought against Wealden Action Group members, on the instigation of known Masons, councillors, or planning officers, many of which are themselves Masons.
The above is just a few of a number of persons likely to be investigated in respect of certain cases brought against Wealden Action Group members, with the backing of known Masons, councillors, police or planning officers, many of which are themselves Masons.
Its all too easy to set someone up. Nurse a wild allegation, coach and craft a claim of abuse, use a disturbed child or family as an excuse to go after someone who has had the nerve to stand up against the powers that be. When this happens, it makes a mockery of Freedom of Speech, but it shuts down a would be protagonist and preserves the status quo. The law as it stands allows accusers to remain anonymous, while those accused are easy targets for the press as circulation boosters. Lord Goldsmith is considering a change in the law to protect those wrongly accused, especially those more likely to come up against such accusation, such as Teachers. But will he follow through?
And what of the status quo? Global Warming, Government Corruption, Unaccountability, War and Famine. Is this what you want to hear day in and day out? Would you rather see an international society where everyone is treated fairly and decently?
---
F.A.C.T. (Falsely Accused Carers and Teachers)
PO Box 3074
Cardiff CF3 3WZ
Tel: 029 2077 7499
E-mail: info@factuk.org
Website: www.factuk.org
Campaigning organisation and support group which provides help and advice to falsely accused and wrongly convicted carers and teachers throughout the UK. The website contains a range of information, leaflets, books and links.
Guidance for education staff and volunteers in schools
Website: www.lg-employers.gov.uk/conditions/education/allegations
This website has guidance on: 1) staff facing an allegation of abuse; 2) preventing 'abuse of trust' for education staff; and 3) the conduct of education staff working with young people.
News A to Z directory, please click on the links below to find your favourite news or to contact the media to tell your story:
They crucified him. The local police produced evidence at his trial that was guaranteed to convict him, then made sure the local press published details of his conviction so that nobody would believe his revelations about corruption in local government. The so-called forensic evidence turned out to be junk science, a natural feature that was understood in the USA to be just that - had not found its way into UK guidance. Presented in court as controversial, what the Crown's expert meant was that US studies did not accord with UK studies at the time. Two months after the trial the UK studies recognised the US studies. The victim of this injustice would not learn that until three years into his sentence.

The CCRC did not tell him about the cases they had referred to the Court of Appeal - and in his case, they turned a blind eye. This is a true story based on official documents. Not to be published until after the subject's appeals in Europe are heard.

His barrister didn't show the jury the accused' diaries, he should have, because the girl's mother reminded the accused to send Valentines cards every year - which she, err, seems to have forgotten to mention to the court. She also forgot to tell the prosecution about the existence of her own diaries. These diaries reveal that the accused was not alone with the girl as she had claimed. Why do you suppose her mother might hide this information?

.

.

.

The accused was instructed not to venture why the girl should make up her story by his barrister, but of course he has a good idea. Sadly, that cannot be revealed just yet for legal reasons. He did say he could forgive a 15 year old for some kind of unthinking hormone driven revenge for not doing what she had wanted, but not a mature woman - who would have known better. The accused had refused to get together with the girls mother. The girl wanted the accused to get together with her mother. It's an or-else situation and the accused was threatened - which information the defence lawyers failed to introduce - despite instructions to the contrary.


Local newspapers breached a Court Order prohibiting publication, and published mid-trial, which to us seem the most damaging time to publish, to virtually guarantee conviction. Nearly all the local papers published at the same time - in orchestrated fashion - obviously from a shared source; presumably the reporter attending. Is that responsible reporting?

Once they had convicted the victim of this injustice, the Crown tried to prevent him publishing his story. Why would they do that? Fortunately, Judge Cedric Joseph (this was his last case) was persuaded by barrister Michael Harrison, that that would breach the chaps human rights. The Judge agreed, subject to not naming the girl or her mother.

We think that the Crown's reluctance is to do with the way they obtained their conviction. It was based on medical testimony, which itself was based on out of date guidance from the Royal College of Paediatric and Child Health from 1997. New guidance was issued in 2008, just one month after the trial. Why did the Crown not wait the extra month before going to trial? Well, we know the answer to that, the new guidance confirmed that certain internal marks are naturally occurring.

.

.

.

The prosecution told the jury (or, rather, allowed their pet witness to say it for them - which amounts to the same thing) that they were supportive of the allegations - which was a deception on the part of the Crown.

The Crown had kept the defence waiting for more than 18 months and delayed matters by refusing to hand back vital computer information that they'd confiscated - claiming they might find pornographic images. Of course the Crown were just making this up and instead of letting the jury know that all of the accused' computers were image free, they refused to confirm the results of their investigations!

Normally, a report on confiscated machines is supplied to the defence. Don't you think the jury should have known that this man's computers were clean?

You'll have to wait for the subject's appeals in the ECHR to conclude before this book is published. Maybe then we'll see an official version in 2016/2017? European appeals take 4 years on average, from the date of lodge. But first you have to exhaust any domestic remedy. He has finally, as of February 2013.

This man served nearly four years for a crime he did not commit. If you would like to know more about this developing story, please Contact Us.
Send a press release: Sending a release to PA PR Services
Contact The Press Association news desk on: T: +44 (0) 20 7963 7000 E: information@pa.press.net

To send a potential news story for consideration by PA editors, e-mail copy@pa.press.net.
Please note that all attachments will be ripped out as these e-mails are directed into PA's news system. Any press release copy needs to be copied and pasted into the e-mail itself. Content sent to copy@pa.press.net will be considered by the newsdesk and may be passed to a reporter to be followed up.
PA does, however, distribute full-text press releases directly to newsrooms on their PA Mediapoint service. To include a press release on this service, please contact PA's partners direct :
PR Newswire
Business Wire
Medialink
na europe
The Press Association 292 Vauxhall Bridge Road, London, SW1V 1AE
More information is available on this site, or by contacting Martin Huckett: T: +44 (0) 20 7963 7849 E:mailto:martinhu@pa.press.net
News A to Z directory, please click on the links below to find your favourite news or to contact the media to tell your story: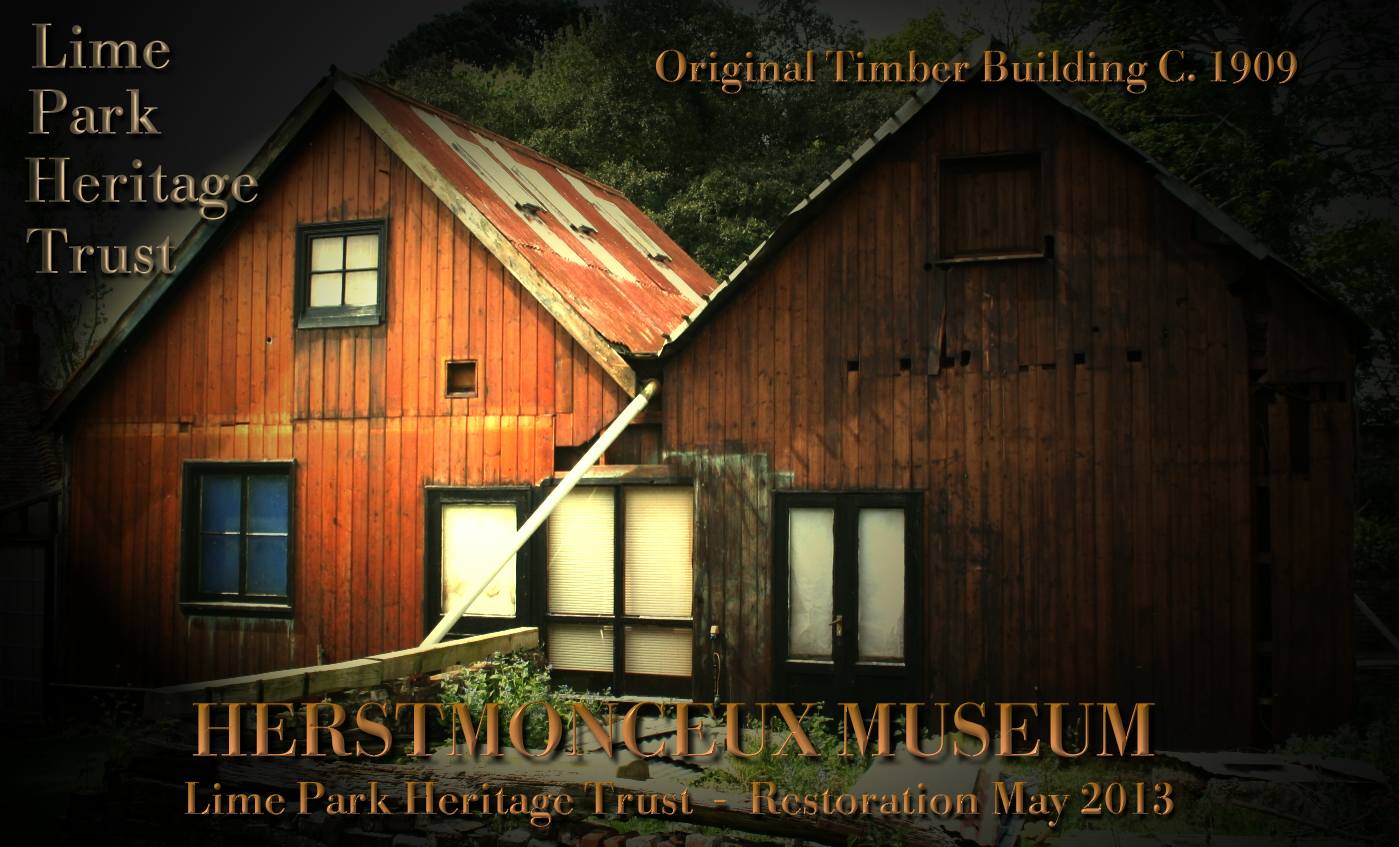 Remember this one? Wealden District Council lied to several Inspectors at Appeals from 1986 until 1997, after which the appellant decided the system was so corrupt, that he'd simply show the Secretary of State that Victorio Scarpa, Doug Moss, Ian Kay, Ashley Brown, Chezel Bird, Derek Holness, Christine Nuttall and David Phillips were all working together to conceal the truth. They said that the original timber building from 1909 was replaced by a corrugated iron shed. They called it a "tin shack" during planning committee meetings. Where's the 'tin' then blockheads? An inconvenient truth this may be, but think on the £500,000 of taxpayers money this council spent trying to prove the impossible. They used all means at their disposal to try to bury the occupier - including an attempt at bankruptcy. No wonder Britain is in the state it is - when trusted council officials try to hide the truth - at our expense! The question is now, who is going to jail for malfeasance in public office? That is one for Eric Pickles and Chris Grayling.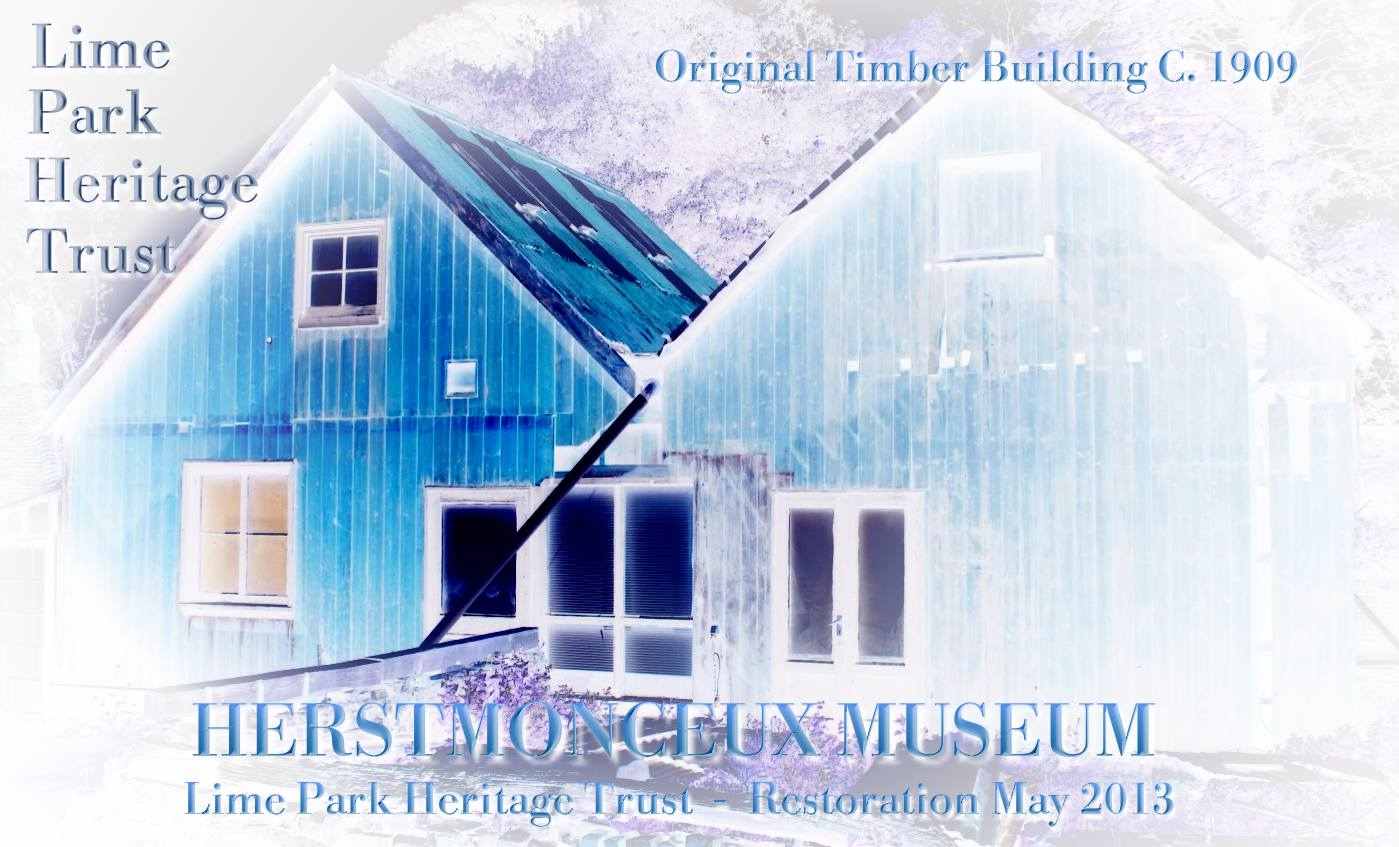 If Wealden District Council, had got their way, the buildings would now be a haunted place with nothing standing. That is what happens when a council refuse to give a beneficial use to landowners - archaeological remains just rot away - even quicker if the construction is timber. Councils know this. Wealden DC tried to accelerate the rot, by putting tree preservation orders on nearby sycamore trees. It is nothing short of a miracle that Nelson Kruschandl had the stamina to take on a council over what is now 30 years - and finally to prove that what they were saying was bunkum! But then, Mr Kruschandl is a British (Colonial) Bulldog and this was a war. He is quoted as saying: "You need to have the patience of a saint, the courage of a lion and the cunning of a fox."
WE ACCEPT NO RESPONSIBILITY FOR THE ACCURACY OF ANY FEATURED LINKS