File on Four
BBC News Tuesday, 29 March, 2005
Psychiatric staff are being put at risk because of inadequate training and funding, according to the Royal College of Nursing.
"Patients are frustrated because they're not getting the care they should and frustration leads to violent behaviour," spokeswoman Ann Leedham-Smith told File On 4.
More than 100,000 violent incidents occur across the NHS each year, almost half in mental health units.
File On 4 also investigated relatives' concerns over security at a psychiatric unit where four patients committed suicide last year.
'Culture of failure'
The Department of Psychiatry at the Royal South Hants Hospital was treating a 29 year-old man for schizophrenia when he stabbed himself to death with a knife he had smuggled into the ward. In another case, a severely depressed woman was able to walk out of the hospital and jump into a river.
Chief Executive of the Hampshire Partnership Trust, Martin Barkley, said: "We thought we had a robust system in place but this was proven not to be the case by the way that Mary Conduct left the Department of Psychiatry," he said.
He denied claims from the Southampton branch of the charity Mind that there was "a culture of failure" within the unit. "What we need to do is improve the therapeutic environment and the relationships between staff and patients."
'Few permanent staff'
He said the trust, which was short of around 30 staff psychiatric nurses last summer, had spent £500,000 in four years improving the wards. The Sainsbury Centre for Mental Health said shortfalls in government funding for mental health were impacting on in-patient psychiatric wards.
Chief Executive Angela Greatley said: "Mental health has not kept pace with the rest of funding on the NHS and Social Services. "Some acute in-patient wards have acquired a bad reputation, others will have few permanent staff, and therefore the thing can become a spiralling down of the quality of staff in some difficult units."
In a statement, the Department of Health said that spending on mental health in England had gone up by 19% in real terms since 1999. And that an extra £30 million had been made available for psychiatric intensive care units last December.
'Aggression and violence'
File On 4 investigated another patient death in South Wales which took place against a background of deficiencies in staffing levels and training.
Kurt Howard, 32, died while under restraint within a fortnight of being admitted to the Cefn Coed hospital in Swansea in June 2002.
An internal inquiry into the death carried out by the Swansea NHS Trust said that three assistants, who were not qualified nurses, and one psychiatric nurse had taken part in the restraint.
It found that "the level of training in the management of aggression and violence that the staff nurse had undertaken was inadequate to manage this situation." The panel was also concerned to discover that it was normal practice to have one qualified member of nursing staff on the ward, where violent incidents where common.
Swansea NHS Trust told File On 4 they had made improvements in medical staff, care plans and training in restraint techniques. But they made it clear they had a continuing shortage of psychiatric nurses.
Nurse assaulted
Other mental health experts told the programme of recruitment difficulties in in-patient units across England because of a preference among psychiatric nurses to work in the newer community mental health teams.
Another consequence of this, said the Royal College of Nursing, was an increase in violent attacks on its staff caring for disturbed and aggressive patients. The union wants more training for nurses in areas such as restraint techniques and more of their attackers prosecuted.
One case they are pursuing concerns a psychiatric nurse who was attacked at Birmingham's Queen Elizabeth psychiatric hospital just weeks after qualifying. She was the second person on a particular ward to be assaulted that day and had received no training in restraint.
The mental health trust which runs the hospital said such training was mandatory, but that some new staff may not receive it for weeks or months after they had begin work.
The Department of Health told File On 4 that attacks against NHS staff were wholly unacceptable and that it was working to develop training for staff in how to prevent and de-escalate such violence.
http://news.bbc.co.uk/1/hi/programmes/file_on_4/4371957.stm
LINKS and REFERENCE
OTHER SOCIAL INJUSTICES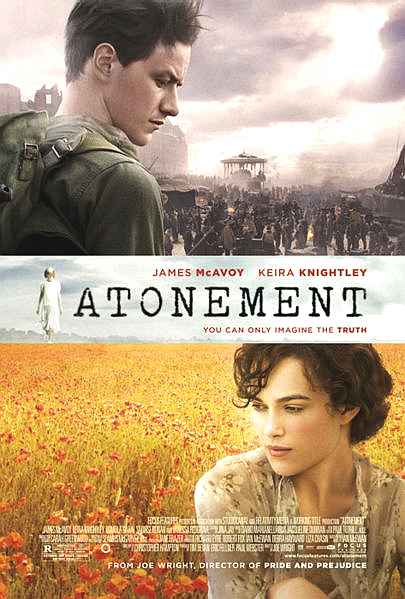 Atonement - Movie Poster
CURRENT AFFAIRS:
EQUINOX | FILE ON FOUR | MAN ALIVE | NEWSNIGHT | NEWSWATCH | PANORAMA | QUESTION TIME | THIS WEEK
SOAPS:
CASUALTY | CORRIE | EASTENDERS | EMMERDALE | HOLBY | NEIGHBOURS | THE BILL
BRITISH ACADEMY TV AWARDS | BRITISH SOAP AWARDS | NATIONAL TV AWARDS
A - Z FILMS INDEX
A - Z ACTORS INDEX
New energy drinks for performers
.. Thirst for Life
330ml Earth can - the World in Your Hands