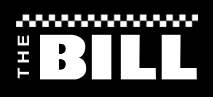 The Bill is a police crime based drama television serial broadcast on ITV in the United Kingdom. More accurately described as a long-running British police procedural shown on ITV channel 1, at 8PM on Wednesdays and Thursdays. (Though on some occasions it has run at only one episode a week, due to one of the slots, usually the Wednesday one, being giving over to other programming.)
Catch-ups of the show can be seen on ITV3. Past episodes can also be seen on UK TV Gold. In Australia, the show is shown on the ABC, and in Ireland by RTÉ One.
The setting is the Sun Hill district of the fictional London borough of Canley. Other police stations in the borough, mentioned but (usually) never seen, are Barton Street, which is the location of Borough Headquarters, Stafford Row and Spicer Street. Canley is approximately contiguous with the real London Borough of Tower Hamlets, and is also a real district within the city of Coventry, some 100 miles north of London.
The Bill is unusual among police shows: it takes a serial format and it does not focus on one particular area of police work. Instead, the show's time is equally divided between the work of officers on one shift in the uniform division, and the work of the CID.
It started as a one-off drama for ITV entitled Woodentop: this pilot show starred Mark Wingett as PC Jim Carver and Trudie Goodwin as WPC June Ackland on Carver's first day on the beat at Sun Hill police station. It was originally devised by Geoff McQueen, and it impressed ITV so much that they decided to make a series out of it. Goodwin continues to star on the now twice-weekly show, while Wingett left the cast in early 2005.
In October 2003, a special episode of The Bill was broadcast live from its London studios to mark the show's 20th year on air. At 8pm on Thursday, 22 September 2005 another episode was broadcast live to mark the ITV Network's 50th anniversary. The episode was written by Graham Mitchell and co-produced and directed by Sylvie Boden.
---
House of horrors
---
History
Following the pilot in 1983, the first proper episode of The Bill was transmitted in 1984 and since then The Bill has gone through a magnitude of changes. From the days and times that the show airs, to the characters and storylines, everything is always evolving to keep up with the times. Starting with hour-long separate storylines, The Bill went on to be half an hour in length between 1987 and 1998 before going back to hour-long episodes. From 1998 until 2002, The Bill got more serialised and when Paul Marquess took over in 2002 The Bill almost became a "police-soap". This was met with some controversy from long-time bill-fans who wanted The Bill to return to individual episode storylines. Under Johnanthan Young, who took over as executive producer in 2005, the more sensational and sometimes unrealistic storylines have been dropped, with more time being spent on crime storylines.
Ongoing Storylines
DC Zain Nadirs undercover operation is coming to a dramatic end.

DI Neil Manson continues to liase with James Tennant.

Insp. Gina Gold is having an affair with a married man.

DS Sam Nixon has taken leave.

PC Dan Caspers steroid abuse grows while keeping up his boxing.

PC Emma Keane is now married and known as Emma Hinckly.

PC Roger Valentine has returned after his bout of depression.

DC Jo Masters is still seconded to Nottingham.
---
Cast - Current Cast
---
Senior Officers
Deputy Assistant Commissioner Georgia Hobbs (Kazia Pelka)

Chief Superintendent Adam Okaro

Superintendent John Heaton (Daniel Flynn)

DCI Jack Meadows (Simon Rouse)

DI Neil Manson (Andrew Lancel)

Inspector Gina Gold (Roberta Taylor)
Sergeants
Sgt. June Ackland (Trudie Goodwin)

Sgt. Dale 'Smithy' Smith (Alex Walkinshaw)

Sgt. Nikki Wright (Gillian Taylforth)

DS Phil Hunter (Scott Maslen)

DS Samantha Nixon (Lisa Maxwell)

DS Stuart Turner (Doug Rao)
Uniform Constables
PC Dan Casper (Chris Jarvis)

PC Will Fletcher (Gary Lucy)

PC Lewis Hardy (Aml Ameen)

PC Honey Harman (Kim Tiddy)

PC Emma Hinkley (Melanie Gutteridge)

PC Reg Hollis (Jeff Stewart)

PC Leela Kapoor (Seema Bowri)

PC Diane Noble (Kaye Wragg)

PC Tony Stamp (Graham Cole)

PC Roger Valentine (John Bowler)
CID Constables
DC Zain Nadir (TJ Ramini)

DC Terry Perkins (Bruce Byron)

T/DC Kezia Walker (Cat Simmons)

DC Mickey Webb (Chris Simmons)
Other recurring characters
Matt Hinkley. Matt Hinkley is the station CPS Duty Prosecutor and is married to PC Emma Hinkley.

Mia Perry. Perry is the Metropolitan Police Service's Press Officer and has made an appearance when there are big investigations going on within Sun Hill. They include the dissapearance of Amy Tennant, the Louise Larson case and also the Bombastic Nightclub disaster. But Most recently the hostage situation in which Sgt. Nikki Wright was a Hero. Mia is also engaging in a relationship with DC Mickey Webb.

Kristen Shaw. Kristen is a drug dealer who DC Zain Nadir is undercover with to try and infiltrate her organisation.

Paul Haskew. Paul is a drug dealer who DC Zain Nadir is undercover with to try and infiltrate his organisation.

James Tennant. James is the father of missing 7yr old Amy.

Rod Jessop. Rod is Sgt June Acklands Boyfriend
Coming and Going Characters
DC Jo Masters (Sally Rogers) (Returning in December)

Sgt. June Ackland (Trudie Goodwin) (Leaving Early 2007)

PC Honey Harman (Kim Tiddy) (Leaving Early 2007)

DC Zain Nadir (TJ Ramini) (Leaving Early 2007)
Celebrity Sightings
Tony Blackburn appeared as himself to host a quiz in the 2001 episode 'Night Games'.

Before joining the Spice Girls, Emma Bunton (Baby Spice) played troubled teenager Janice in the 1993 episode 'Missionary Work'.

Kathy Burke played a shop assistant who had the misfortune to be locked in a cold store with Reg Hollis in the 1991 episode 'The Negotiator'.

One of Robert Carlyle's early roles was as a news hack in the 1991 episode 'The Better Part of Valour'.

A young Michelle Collins played a teenage tearaway in 1986.

In 1999 Roger Daltrey played former jailbird Larry Moore, who, fearing another spell in prison, shot his daughter and then himself.

Taking a break from Albert Square, Letitia Dean played suspected arsonist Amanda Ronson in 1997.

Fish, the former singer with Marillion, played David Lewson in a 1998 episode 'Manhunt'.

Before appearing as Robbie Jackson in Eastenders, Dean Gaffney played 13-yr-old drugs courier Terry Jakes in a 1992 episode of The Bill.

Leslie Grantham starred as ruthless gangster Jimmy Smith in the 1998 story 'The Personal Touch'.

Chesney Hawkes played a character called Colin who was arrested for drug dealing in the March 1991 episode 'Photo Finish'.

Martin Kemp held Reg Hollis hostage as a gunman Tom Marsh in the 1998 story 'The Bus Driver's Prayer'.

Alex Kingston of ER fame played DS Lisa Holm, who posed undercover as high-class hooker 'Lisa Royle' in an April 1995 episode 'In on the Game'.

Hugh Laurie kept a straight face as defence counsel Harrap in the three-part story 'Good Faith' (1998).

Linda Lusardi played Don Beech's girlfriend Maggie Lyons in the 2000 episode 'The River', and returned to the role in 2004.

Rik Mayall appeared as evil gambler Patrick Massie, who was arrested for deliberately pushing his 16-yr-old son Jimmy from a high building in 1997.

In her pre-Bianca days, Eastenders' Patsy Palmer played Suzanne in the 1991 story 'Shots'.

France and Arsenal midfielder Emmanuel Petit guested as himself, visiting a hospitalised girl in the 1998 Christmas episode.

Lily Savage (aka Paul O'Grady) first appeared as Ted Roach's transvestite snout Roxanne in 1989 and 1990.

Eric Sykes made a guest appearance in 2003 as Ted, a confused pensioner.

Denise Van Outen played gangster's moll Melanie Lehmann in the 1998 episode 'The Personal Touch'.
T
rivia
The white Police uniform shirts are washed with a black sock, to prevent too much glare when seen on-screen.

One of creator Geoff McQueen's rules of the series, was that every single scene would feature Police Officer(s), as to make the stories feel as if they are being told through the eyes of the Police, hence break away scenes, with a crime being committed (without an Officer on scene), or criminals planning their movements, etc. are not featured. There have been a couple of times this rule has been broken. One gray area was in the episode broadcast 8th November 2006. The first few scenes followed Nikki Wright (Gillian Taylforth), who is a PC, but based at Barton Street - usually the stories exclusively follow Sun Hill Officers. This can, however, be countermanded, by the fact that she is hoping to transfer to Sun Hill.

Another rule implemented at the start of the series, was that stories would follow only the work of the Officers, and not feature their outside life (unless directly linked to their work). As the series has progressed, through its several revamps, this rule has gradually been relaxed.

The Bill has been broadcast in over 55 different countries, from Bahrain to Barbados, Denmark to Dubai, Malaysia to Mauritius, and Spain to Sweden. It is one of the top-rated shows in Australia and New Zealand.

The plodding feet that adorned the show's credits for 15 years were originally intended to be those of Trudie Goodwin (June Ackland) and Mark Wingett, (Jim Carver). But they were too busy filming other scenes so two extras were recruited instead - Karen England and Paul Page Hanson.

Prince William has admitted that he enjoys The Bill and June Ackland is his favourite.

The police uniforms used in the series are genuine and are locked away for security reasons every night with no complete uniform being locked in any one cupboard.

In the early days of The Bill a local resident registered her protest at what she deemed to be a stereotypical portrayal of council estates as hotbeds of crime. She held up filming by stationing herself in the background with an ironing board, iron and basket full of laundry.

Real police officers took such a dim view of previews they were shown from the first series of The Bill that they refused to attend the launch party. The Police Federation later attacked the programme for implying that racial prejudice existed within the Force.

When filming on location, The Bill does not have permission to use sirens. These are added in the dubbing suite.

Tony Blair and his family recently came out as fans of The Bill.
Spin-offs
The Bill has spawned three spin-off productions.
The first of these was known as Burnside. It lasted a single series of six episodes, the first of which debuted on 7th of July 2000. The series focused on the newly promoted DCI Burnside as a member of the National Crime Squad. It was created and produced by Richard Handford.
The second spin-off debuted in 2001, and also lasted only six episodes, although was more of a break away from the regular Bill (it was shown in the Bill timeslot) than a complete spin-off. Beech is Back focused on dodgy ex-DS Don Beech, still on the run from Claire Stanton who wants him brought to justice for the murder of her boyfriend DS John Boulton. None of the episodes were given titles, with each being part of a single six part serial. At the end Beech is brought to justice and sent to prison, although he would return in The Bill years later.
In 2003, ITV1 debuted the third spin-off of the show, entitled M.I.T., renamed Murder Investigation Team for it's second series. The first episode investigated the drive-by shooting of Sgt. Matthew Boyden, who had been at Sun Hill for 11 years. The first series consisted of 10 one-hour episodes. The second series, airing two years later, consisted of 4 ninety-minute episodes. The series was created by Paul Marquess. The second series was produced by Jonathan Young.
LINKS
---
SOAPS:
CASUALTY | CORRIE | EASTENDERS | EMMERDALE | HOLBY | NEIGHBOURS | THE BILL
BRITISH ACADEMY TV AWARDS | BRITISH SOAP AWARDS | NATIONAL TV AWARDS
A - Z FILMS INDEX
A - Z ACTORS INDEX
---
A taste for adventure capitalists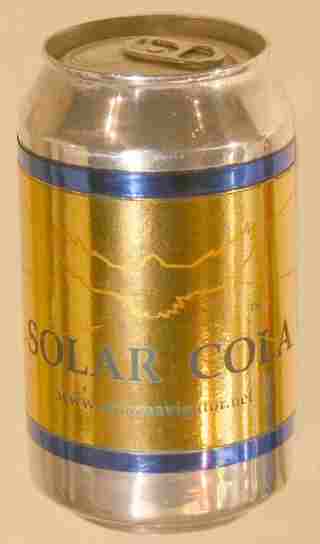 Solar Cola - a healthier alternative