Casualty is the longest running emergency medical drama series in the world, first broadcast in 1986 and transmitted in the United Kingdom on BBC One. It was devised by Jeremy Brock and Paul Unwin. The programme is based around the fictional Holby City Hospital, situated in Holby, a fictional city bearing a close resemblance to Bristol where the show is filmed. Casualty is filmed 4 to 6 months in advance of broadcast. Bristol landmarks, including the docks and the famous Clifton Suspension Bridge, are regularly glimpsed in the outdoor scenes. The exterior shots of the hospital were formerly filmed at the city's technical college, but are now shot on a small industrial estate, not far from the interior set of the hospital.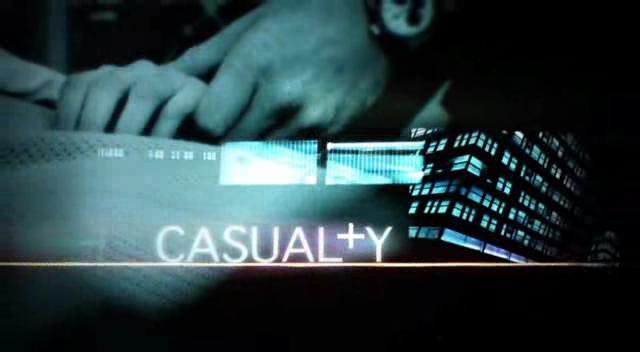 The drama is concerned with a group of doctors, nurses and administrators who work in the Accident & Emergency department. At the centre of the action is Nurse Manager Charlie Fairhead (played by Derek Thompson), a dedicated and caring man frequently at odds with the demands of hospital management. This has been a recurring theme over the years, but especially in the early series, which were frequently criticised for endorsing criticisms of National Health Service management under the Conservative government of the day.
The programme has traditionally been transmitted on Saturday nights, although for a period in the late 1980s it switched to Fridays. Since 2001, popularity of the show forced a switch from a traditional seasonal format to an almost year-round production and transmission. Casualty usually airs in the 8.00pm slot on BBC1, and more often than not starts at 8.10pm, 8.20pm, or 8.35pm. A spin-off show, Holby City, depicts life elsewhere in the same hospital. Due to the large number of episodes, some viewers have felt the storylines are becoming increasingly repetitive and predictable, although it remains one of the most watched television shows.
In December 2004, a 2-part special Casualty @ Holby City was broadcast, with the two shows combining to cope with a petrol tanker crashing into the Hospital. Most of the filming was done on Holby City's interior & exterior sets, as Casualty is filmed in Bristol whereas Holby City is shot at the BBC Elstree Studios in Hertfordshire. A second special (with the same name, but shot in Bristol) was broadcast in August 2005 to promote organ donation; viewers were asked to choose between two patients waiting for a heart transplant.
To draw more viewers over Bank Holidays, Christmas etc, two-part specials are shown, where the first hour is the build-up to a major accident, such as a train crash, nuclear waste spill, lorry explosion or so on, which inevitably stretches the hospital to the limit and results in multiple deaths and injuries.
Cast
Deaths
In recent years, the number of deaths has risen dramatically:
Series 2 - Sandra Mute, stabbed

Series 3 - Ewart Plimmer, heart attack

Series 6 - Kelly, suicide

Series 11 - Trevor, fell

Series 15 - Andrew, pushed; Tom, fell

Series 16 - Rachel, mugged; Patrick, motorway crash; Eddie, transplant op

Series 17 - Jeff, heart attack; Beth, car crash; Jack Vincent, boat explosion

Series 18 - Anna Paul, train crash; Baz Wilder, car crash; Simon Kaminski, plane crash

Series 19 - Fin Newton, murdered; Jim Brodie, hospital fire; Claire Guildford, drowned (suicide)

Series 20 - Paul "Woody" Joyner, chlorine poisoning
Current Characters
Home | Catch Up | Coming Up | Past Series | Video | Characters | Fun & Games
Have Your Say | Specials | FAQ | Contact The BEEB
Episode list
Series one, 1986
Gas

Hide and Seek

Night Runners

Jump Start

Blood Brothers

High Noon

Professionals

Crazies

Moonlight Becomes You

Teeny Poppers

Drunk

Quiet

No Future

Survival

Closure
Series two, 1987
A Little Lobbying

A Drop of the Hard Stuff

Shades of Love

Cry for Help

Anaconda

Lifelines

The Raid

Cross Fingers

Seeking Heat

Rock-a-Bye-Baby

Hooked

Fun Night

Peace Brother

Burning Cases

These Things Happen
| | | |
| --- | --- | --- |
| | | |
| Nathan gained public attention for the department's plight by going on the radio. However, the staff were less than impressed, especially Harry who felt should have been consulted. | | Meanwhile, Elspeth offered Nathan the position of Corporate Director for the super ED. Feeling isolated and ostracised by the staff, Nathan accepted the offer. |
| | | |
| Maggie agreed to go to the flicks with Charlie, while Josh looked after Louis. But Louis screamed at Josh. He declared that he was embarrassed of Josh living with them and, as a result, had become a victim of bullying. | | Louis ran off but fell over, cutting his face. When asked by Charlie what he'd done, Louis said Josh had hit him. Infuriated, Charlie screamed at Josh and told him to pack his bags. |

Series three, 1988
Welcome to Casualty

Desperate Odds

Drake's Drum

Absolution

Burn Out

A Quiet Night

A Wing and a Prayer

Living Memories

Inferno

Caring
Series four, 1989
Chain Reaction

Accidents Happen

A Grand in the Hand

Day Off

Vital Spark

Charity

Victim of Circumstances

Deluge

Union

Taking Stock

Banking for Beginners

Hanging On
Series five, 1990
Penalty

Results

Close to Home

Street Life

Hiding Place

Salvation

Say it With Flowers

Love's A Pain

A Will to Die

Big Boys Don't Cry

Remembrance

All's Fair

A Reasonable Man
Series six, 1991
Humpty Dumpty

Judgement Day

Dangerous Games

Hide and Seek

Joy Ride

Something to Hide

Beggars Can't Be Choosers

Living in Hope

Making the Break

Sins of Omission

The Last Word

Pressure! What Pressure?

Facing Up

Allegiance

Cascade
Series seven, 1992/1993
Rates of Exchange

Cry Wolf

Body Politic

Will You Still Love Me?

Cherish

Profit and Loss

One Step Forward

Body and Soul

Tender Loving Care

Money Talks

Making Waves

If It Isn't Hurting

Act of Faith

Point of Principle

Silent Night

The Ties That Bind

Life in the Fast Lane

Everybody Needs Somebody

Getting Involved

Dividing Loyalties

Family Matters

Child's Play

No Cause for Concern

Boiling Point
Series eight, 1993/1994
Cat in Hell

Riders on the Storm

The Final Word

No Place to Hide

Sunday, Bloody Sunday

Good Friends

Kill or Cure

Born Losers

High Rollers

Deceptions

Give Us This Day

Wild Card

The Good Life

Out to Lunch

Comfort and Joy

Family Ties

United We Fall

Tippers

Value for Money

Care in the Community

Signed, Sealed, Delivered

Relations

Grand Rational

Hidden Agendas

Casualty Series 1 DVD release
DVD release
Casualty was released on DVD (Region 2, UK) by 2 Entertain/Cinema Club. The first series was released on 10 April 2006, and the second on 10 July. Series three was released on 11 September. BBC have confirmed that the first ten series will be released but dates are to be confirmed.
Series nine, 1994/1995
Blood's Thicker

First Impressions

Keeping it in the Family

Chasing the Dragon

Love and Affection

Negative Equity

A Breed Apart

In the Black

Crossing the Line

Only the Lonely

The Facts of Life

Under the Weather

Talking Turkey

End of the Road

Learning Curve

Stitching the Surface

Heartbreak Hotel

Trial and Tribulations

Out of Time

Branded

Exiles

Nobody's Perfect

Not Waving but Drowning

Duty of Care
Series ten, 1995/1996
Family Values

Money for Nothing

Sacrifice

Outside Bulwayo

Halfway House

Compensation

Turning Point

Battling On

Hit and Run

When All Else Fails

Release

Bringing it All Back Home

All Is Fair

Shame the Devil

Lost Boys

Castles in the Air

We Shall Overcome

Land of Hope

For Your Own Good

Asking for Miracles

Subject to Contract

Cheatin' Hearts

The Way Lies Ruin

Night Moves
Series eleven 1996/1997
Chain Reactions

Relative Values

It ain't me babe

Thicker than Water

Waterwings

Still Waters

Nightfall

Vital Signs

Another day in Paradise

Flesh and Blood

Made in Britain

Mother's little helper

Trapped

Do yo still believe in Fairies?

The dying of the light

The homecoming

Hidden Depths

Tall Tales

Déjà Vu

Treasure

United... my blood

Make Believe

Monday, bloody Monday

Perfect Blue
Series twelve 1997/1998
Give my love to Esme

Private Lives

Nearest and Dearest

What friends are for

The things we do for Love

Counting The Cost

Always on my Mind

Finder's Keepers

Whatever it Takes

A taste of Freedom

Bad company

Moving On

Power of Persuasion

Out of Control

Love's Labour

Facing Up

The Golden Hour

An Eye For An Eye

Loco Parentis

Degrees of Separation

Secrets

Love me Tender

Taking Sides

We Can Be Heroes

Everlasting Love (1)

Everlasting Love (2)
Series thirteen 1998/1999
Internal Ferno (1)

Internal Ferno (2)

Honey Bunny

The ties that Bind

Toys and Boys

Eye Spy

A place of Safety

She Loved The Rain

Public Service

It's good to talk

Next of Kin

Home Truths

One from the Heart

Trust

No place like Home

Making A Difference

Miracle On Casualty

New Year and all that

Trapped

White Lies, White Wedding

Team Work

Human Traffic

Mother's Day

Face Value

Crazy Love

The hardest Word

Love Over Gold (1)

Love Over Gold (2)
Series fourteen 1999/2000
Calm Before The Storm (1)

Calm Before The Storm (2)

Truth or Dare

Words and Deeds

Crossroads

Lost Souls

Everybody Hurts

Seeing the Light

Off the Wall

Benny And The Vets (1)

Benny And The Vets (2)

Sins of the mother

Looking after Number One

To have and to Hold\

Freefall

Just a Kiss

Peace On Earth

The Morning After

Untouchable

Fall out

Full on

Mirror Image

Burned out Hearts

Tough Love

Not waving but Drowning

Seize the night

Life Support

Blood Brothers

Being There (1)

Being There (2)
Series fifteen 2000/2001
Phoenix

Accidents Happen

Getting to know you

Too Tight

Choked (1)

Choked (2)

Travelling Light

Sympathy For The Devil

No more Mr Nice Guy

States of shock

Marking Time

Starting Over

If You Go Down To The Wards Today...

Coming Clean

Chinese Whispers

A Turn of the Scrooge

Merry Christmas Dr Spiller

Epiphany

On the Edge

Girl Power

ear of Gold

Better safe than sorry

Something from the heart

Big Mistake

Ambulance Chaser

Scent of the roses

Breaking Point

Lost and Found

Kindness of Strangers

Only You

Allied Forces

Heroes and Villains

The Long road Home

Mix and Match

Breaking The Spell (1)

Breaking The Spell (2)
Series sixteen 2001/2002
Holding The Baby

Dirty Laundry

All's Fair

Crash Course

Bringing Up Baby

White Lies

Facing the Future

For my next Trick

Distant Elephants

It's a family affair

The morning after

Best Intentions

Someone to watch over Me

Happily ever after

Life And Soul

Consequences

Playing with Fire

Checking in, Checking out

Blowing The Whistle

You're Going Home In The Back Of An Ambulance

Only the lonely

In the heat of The Night

Acceptance

Nobody's Perfect

What becomes of the broken hearted

Life Incognito

You can't take them all home with you

Past, Present, Future

Memories

Hearts and Minds

Dominoes

Waving not drowning

Big Rocks And Very Hard Places

Scapegoat

Too Close

The Sting

Denial

Taking it all back to The Streets

Broken Hearts

Code Red
Series seventeen 2002/2003
Déjà Vu

Protection

Judgment Day

Thicker Than Water

What little girls are made of

What's Love Got To Do With It?

Ties That bind

It's a Boy Thing

Innocence

Return Of the Native

Up to your neck in It

Gimme Shelter

Blame

Feuds and Feury

Some Comfort, No Joy, and a bit too much Love

Living for the Moment

Helping Hands

Collision Course

Sins Of The Father

Spiteful God

Flight

Love Hurts

Hitting Home (1)

Hitting Home (2)

Dire Straits

Fool For Love

Keep It In The Family

A Hard Day's Night

Side Effects

An Act Of God

The Point Of No Return

Stuck In the middle with You

Getting Through

Hurt the one you Love

An Accident Waiting To Happen

Out on a limb

Baby Blues

Last Man Standing

Three In A bed

A Special Day
Series eighteen 2003/2004
End Of The Line (1)

End Of The Line (2)

Breathe Deeply

Perks of the Job

Flash In The Pan

Against Protocol

Can't Let Go

Truth or Dare?

In The Frame

Black Dog Day

Falling for a friend

Second Best

First Impressions

Christmas Spirit

Never Judge A Book

Eat, Drink and be Merry

I got it bad and Ain't that Good

Ahead of the Game

Where there's Life

No Weddings and a Funeral

Emotional Rescue (1)

Emotional Rescue (2)

Passions and Convictions

Fallen Hero

Taking Care

What Parents Do

Love and Loathing

Finding Faith

Parenthood

Another Perfect Day

I Love You, I Hate You

Forget Me Not

Lock Down

Much Wants More

Breaking Point

Don't Go There

World Gone Wrong (1)

World Gone Wrong (2)

The Good Father

Dreams and Disappointments

And The Bride Wore Red

A Dangerous Initiative

Inside Out

Who Cares?

Love, honour and Betray

Ring Of Truth
Series nineteen 2004/2005
The Ties That Bind Us (1)

The Ties That Bind Us (2)

Out With A Bang

Love Labours...Lost

Facing Up

A Life Lost

When the Devil Drives

Three's a Crowd

Little White Lies

Dangerous Games

Horses For Courses

Past Imperfect

Responsibility

Love Bites

Who Knows Best?

Forsaking all others

Casualty @ Holby City (1 of 2, second episode under Holby City)

Secrets We Keep

Fathers, Mothers, Daughters, Brothers

First do no Harm

Thrown Out

The Cost of Honesty

Truth Will Out

Hoping, Wishing, Longing

Naming Names

Boys Don't Cry

Family Day

Animals

Forbidden Love

And on that farm

Running out of Kisses

In the Dark

Cops and Robbers

Sweet Revenge

Desperate Measures

A Question of Loyalty

Fat Chance

Truth and Consequences

Baby Love

Swallowers

The long Goodbye

A Father's Love

There are worse things I could Do

Brief Encounters

Aftermath

You need friends

Smoke and Mirrors

Truth, Lies and Videotape
Special Episode - Something We Can Do (interactive episode about organ donation)
Series twenty 2005/2006
Holding On (1)

Holding On (2)

Deep Water

That's Amore

Paper Moon

Sticks and Stones

All's Fair in love and War

For Better for Worse

9a Teacher's Pet (1)
9b Crash and Burn (2) (the other 2 episodes are under Holby City)

Bing Bang Theory

Love and duty

Anti-social Behaviour

Getting Involved

Skin Deep

Enough's Enough

Do they know it's Christmas?

Casualty @ Holby City - Deny Thy Father (1)

Out of your Depth

Poisoned Love

Crossing the line

The Things We Do For Love

It's a man Thing

Trust in me

Out of the Past

The lost Boys

World's Apart

Nobody's Perfect

Heroes And Villains

Family Matters

Walk before you run

Going Under

Blind Spots

First Impressions

Lost and Found

No way Back

A Problem Halved

Secrets and Lies

Target Man

All at Sea

Abide With Me

Silent Ties

Needle

Perfect Day

Happy Hour

The truth game

Last Orders

Get what you Deserve
Series twenty-one 2006/2007
Different Worlds (1)

Different Worlds (2)

Waste Of Space

Sons and Lovers

Angels and Demons

What you See is What you Get

Born To Be Wild

To be a Parent

It's Now or Never
LINKS
SOAPS:
CASUALTY | CORRIE | EASTENDERS | EMMERDALE | HOLBY | NEIGHBOURS | THE BILL
BRITISH ACADEMY TV AWARDS | BRITISH SOAP AWARDS | NATIONAL TV AWARDS
A - Z FILMS INDEX
A - Z ACTORS INDEX
---
A taste for adventure capitalists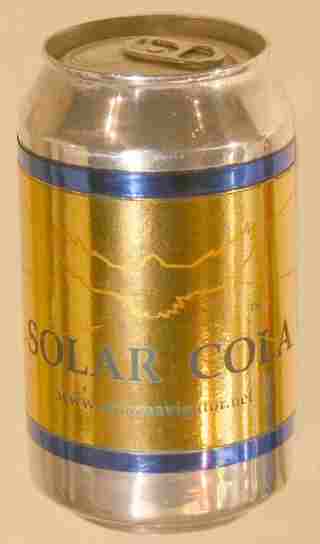 Solar Cola - a healthier alternative