The National Television Awards is a British television awards ceremony, sponsored by the ITV network and initiated in 1995. Although not widely held to be as prestigious as the British Academy Television Awards, the premier UK television acolades, the National Television Awards are probably the most prominent ceremony for which the results are voted on by the general public. Because of the way the awards are decided, winners are not given the title "Best", but rather "Most Popular". The ceremony is held annually in October, with the 2006 ceremony taking place on 31 October.
Categories at the 2006 Awards ceremony, which was held on the evening on October 31 were: Entertainment Presenter, TV Contender, Entertainment Programme, Reality Programme, Drama, Serial Drama (soap opera), Newcomer, Actor, Actress, Quiz Programme, Daytime Programme, Comedy and Factual Programme. Viewers can vote for the shortlist of nominees from an initial longlist prepared by ITV, and then later can vote by text message, the official website and phone for which of the nominees in each category should win. The awards ceremony, held at the Royal Albert Hall, is shown in full by ITV the evening after it takes place, by which time the results have usually been widely reported in the British media.
Unlike the BAFTAs and other similar awards ceremonies, the National Television Awards allow foreign programmes to be nominated, providing they have been screened on a British channel during the eligible time period. For example, American series Desperate Housewives was nominated in the 2005 Most Popular Drama category.
Results
LINKS
SOAPS:
CASUALTY | CORRIE | EASTENDERS | EMMERDALE | HOLBY | NEIGHBOURS | THE BILL
BRITISH ACADEMY TV AWARDS | BRITISH SOAP AWARDS | NATIONAL TV AWARDS
A - Z FILMS INDEX
A - Z ACTORS INDEX
---
A taste for adventure capitalists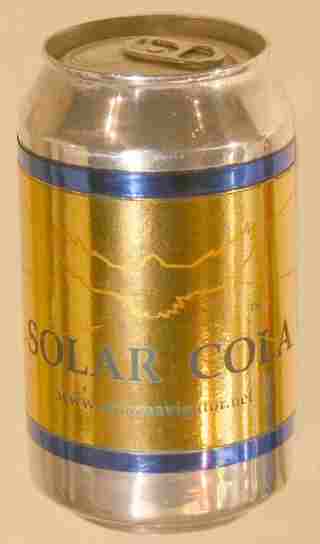 Solar Cola - a healthier alternative