Coronation Street is Britain's longest-running television soap opera and its consistently highest-rating programme. It was created by Tony Warren and first broadcast on Friday December 9, 1960 on ITV, where it continues to be scheduled. The programme is produced by Granada Television, the ITV1 franchise for the north-west of England, and was initially shown only in that area; it was networked in May 1961. The working title of the show was "Florizel Street", but a tea lady named Agnes remarked that 'Florizel' sounded too much like a disinfectant.
Coronation Street (commonly nicknamed, and written as, 'Corrie', 'Coro St.', or 'The Street') is set in a fictional street in the fictional industrial town of 'Weatherfield' based on Salford, a city in its own right, now part of Greater Manchester (there are three real-life Coronation Streets - one in Salford, one in Blackpool and the other in Macclesfield). The show's iconic theme music, a solo brass piece reminiscent of northern band music, was written by Eric Spear and has been only slightly modified since the very beginning.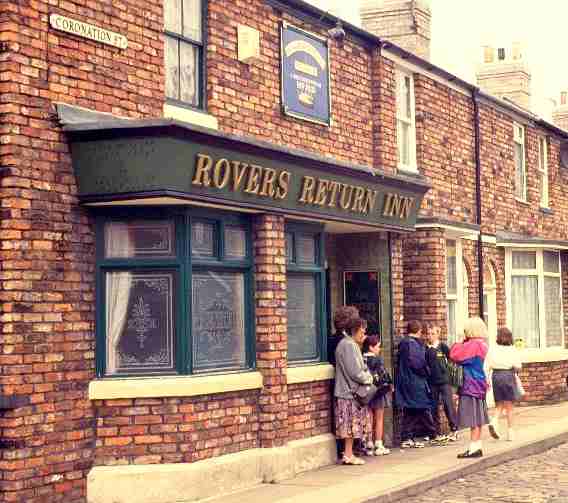 Rovers Return Inn, Coronation Street TV set
Coronation Street is broadcast in Britain at 7:30pm every Sunday, Monday, Wednesday and Friday on ITV1, with an extra episode on Monday nights at 8:30pm. Repeat episodes and specials can be seen on ITV1's sister channel, ITV2, with the omnibus usually shown on Saturday and Sunday afternoons. Its principal rival is BBC One's EastEnders.
Granada and ITV executives, and those who are in charge of distributing the show overseas, have claimed that Coronation Street is the world's longest-running soap opera. However, The Guinness Book of Records gives that title to the US soap opera Guiding Light, with more than 50 years on television, coming after 15 on radio.
Background to Coronation Street
Originally broadcast live, it is now recorded, usually four to six weeks in advance of broadcast. Whereas rival British soap operas are known either for their gritty gloom (EastEnders) or their cutting, sharp one-liners (Emmerdale), Coronation Street is known on occasions for its light, almost camp humour, though it has tackled some controversial topics and storylines.
The "Street" is based in a terraced row of seven working-class houses (for some years, six, with a garden bench in the place of the seventh) with a public house, or pub "The Rovers Return" at one end and a corner shop at the other.
According to the storyline, the Street was built in 1902, and named after that year's big national event, the coronation of King Edward VII. The Street is located between Rosamund Street and Viaduct Street. The architecture of the Street was based on Archie Street, Salford, which appeared in the programme's original opening credits. The Street itself was originally a set built inside a studio, with the houses reduced in scale. This was awkward for the actors, who had to walk more slowly than normal to appear in scale with the set.

Get a grip Danny! The devastated dad tells Jamie - give Frankie up or I'll jump.

Catch Up Weds 29th Nov, 7.30pm
Missed Wednesday's episode? Don't worry! Get the latest here.
The Battersby's take part in the All Star Family Fortune Christmas special!
Weatherfield Gazette 'Agony Aunt' Ken sorts out the Street's many problems

Feature Christmas preview Videos
Find out what's coming up in Corrie this festive season.
1960s kitchen-sink drama
The serial began on 9 December 1960 and was not initially a critical success. Granada commissioned only 13 episodes and many people inside the company doubted the show would last its planned production run. However it caught the imagination of viewers, not least because of its location in the North of England, which was becoming a highly fashionable and visible centre of 1960s Britain, thanks in part to classics of British new wave cinema such as Billy Liar and Saturday Night and Sunday Morning, the "kitchen-sink" dramas of the BBC's The Wednesday Play and the rise of Merseybeat and especially the Beatles, from nearby Liverpool. Like kitchen-sink dramas, Coronation Street focused on the plight of "ordinary folk", often making use of Northern English language and dialect. Affectionate local terms like "eh, chuck", "nowt" and others became widely heard on British TV for the first time.
The storylines focus on the experiences of families and their interaction, and on relationships between people of different ages, classes and social structures.
For example, in the first decade one of the central social points on the street was the 'Glad Tidings' Mission Hall, where religious services were held and social contacts, parties, etc. took place. By the start of the 21st century, no religious 'set' exists, with the only particularly religious resident on the street being the 70-year-old widow, Emily Bishop (Eileen Derbyshire). Religion, if it features at all, is mentioned in weddings and funerals, though here too, matching contemporary society, registry office weddings and non-religious funerals are increasingly common.
Early storylines featured self-appointed moral voice Ena Sharples (Violet Carson), and her friends: timid Minnie Caldwell (Margot Bryant) and bespectacled Martha Longhurst (Lynne Carol). When Martha was killed off in 1964, Albert Tatlock (Jack Howarth) was allowed to be the unofficial third friend in the group. Ena and Albert had many differences, which they aired regularly, and Albert and Minnie were supposed to be married in the early 1970s. The marriage was eventually called off.
Headstrong Ena frequently clashed with Elsie Tanner (Pat Phoenix), whom she believed espoused a rather disgusting set of morals. Elsie believed in the right to let each person live life according to how they see fit, and resented Ena's gossip, which, most of the time, didn't have much of a basis in reality.
Most of the stories in the early days (and, to an extent, still today) addressed how working-class people made a caste system in their own mini-society and excommunicated others they did not wish to associate with. In reality, many of the people deemed too common (like Elsie Tanner, Hilda and Stan Ogden, played by Jean Alexander and Bernard Youens) were of the exact same stock as the people who were judging them.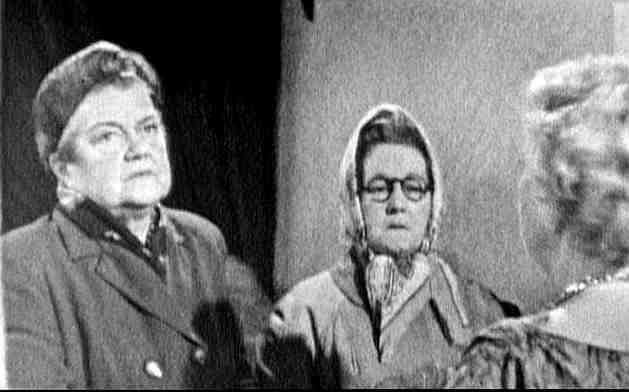 Ena Sharples and Martha Longhurst in the Rovers Return
Characters and characterisations
Of the original cast on the first show in 1960, only one character remains today: Ken Barlow, played by William Roache. Barlow entered the storyline as a young radical son, the elder of two brothers, epitomising the youth of 1960s Britain, where figures like The Beatles, The Rolling Stones, The Who and the model Twiggy were to re-shape the concept of youthful rebellion. Though the rest of the family were killed off or moved, Ken Barlow has remained the constant link throughout 45 years of Coronation Street. For more details of Ken's storylines, see the article on him.
Barlow's character embodies the clash of perspectives and cultures played out in the soap opera. For decades, his arch-foe was Mike Baldwin (played by Johnny Briggs), a dodgy businessman from London who set up a clothes factory on the street. Baldwin and Barlow epitomised two different types of character: Barlow was an arts-oriented, left-of-centre community-centred man; Baldwin was a cut-and-thrust, capitalist, right-wing businessman, who forever mocked Barlow as a 'waster' who could do 'nothing but talk'. Their lives were complicated in typical soap-opera style by personal links: Barlow's third wife, Deirdre (Anne Kirkbride), had an affair with Baldwin before going back to Barlow. Baldwin then met and married Barlow's daughter, Susan (by an earlier marriage), but broke up with her after she had supposedly had an abortion. A decade later, it became apparent that she had not had an abortion, but had borne Baldwin's child. Finally, she told her father, who told Deirdre, who told Dev Alahan (Jimmi Harkishin), who told Baldwin, who tried to get access to his son, Adam. In fleeing from him, Susan was killed in a car-crash, leaving Adam's father (Mike Baldwin) and his grandfather (Ken Barlow) fighting over custody. In one of the great soap-opera reconciliations, Baldwin and Barlow, having reconciled their differences, became friends (as are the actors who play them in real life).
Production - Sets
In 1968, Granada decided to build an outside set. All interactions on the outside street were previously filmed on a soundstage. This new set was built on some old railway sidings near the Granada Studios, and coincided with a storyline of the demolition of Ellison's Raincoat Factory and the Mission Hall and the subsequent building of maisonettes opposite the terrace. To usher in the erection of the new set, a special-effects-laden storyline involving a train wreck was filmed in the studio; the viewers did not know if stalwart Ena Sharples was dead under the rubble. In the early 1970s roofs and back yards were added, but the set was still reduced in scale and quite cramped. Also, the famous cobbles were not parallel to the houses. This site later became the New York Street at the now-closed Granada Studios Tour complex in the late 1980s and 1990s.
In 1982 a modern, full-size exterior street was built in the Granada backlot; because it was meant to be permanent the houses were constructed from reclaimed Salford brick, rather than wood and scaffolding. However, the houses had no interior walls — the chimneys had to be made of fibreglass, since there would otherwise be insufficient support. Even now, several Granada towerblocks dominate the skyline over the street, and are usually obscured through careful camera angles. The majority of interior scenes are still shot in the adjoining purpose-built studio. When the Granada Studios Tour was closed in 1999, the exterior set was extended and updated: the derelict Graffiti Club on Rosamund Street was revamped and reopened as a medical centre (the character Gail Platt is the only major character that works there), a new street, Victoria Street, was built to house three shops ("D&S Hardware", "Roy's Rolls" and "Elliott and Son Master Butchers" and two houses; a new builder's yard was placed parallel to the new street, backing onto the betting shop. To obscure one of the Granada towerblocks, a new viaduct was placed on Rosamund Street (behind the Rovers and parallel to Victoria Street). The 'viaduct' is actually a façade with an optical illusion to make it look complete.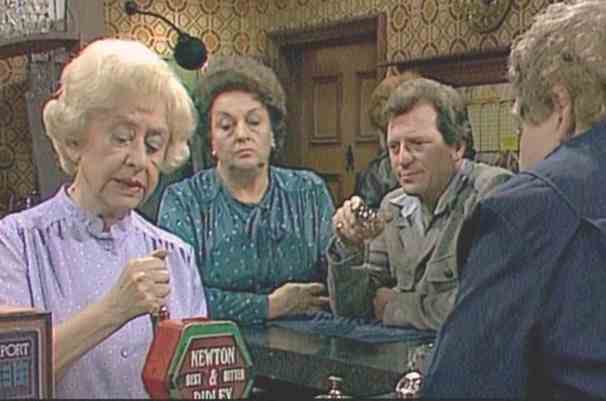 The Rovers Return set late 1970s - Annie Walker, Betty Turpin
Mike Baldwin and Eddie Yeats (back to camera)
Additional surrounding streets have been added in recent years, while the current (introduced 7 January 2002) computer-generated opening credits "locates" Coronation Street in a large urban landscape surrounded by similar small working-class streets. (Previously a montage of similar streets shot in several cities had been used; however, an opening sequence in the early 1970s indicates Coronation Street's proximity to a modern high-rise block of flats.) While one side of the street consists of the early 20th century houses, the other consists of a factory, a shop, a garage and some smart semi-detached houses built in 1989.
As befitting the soap-opera genre, the Street is made up of individual housing units, plus seven communal areas; a newsagent's and Post Office (the "Kabin"), a small eaterie ("Roy's Rolls" — owned by the eccentric Roy Cropper), a general grocery shop ("D&S Alahan's" - currently owned by Dev Alahan), a factory ("Underworld" — owned by the Baldwins), a garage (owned by Kevin Webster), and its permanent feature, a public house called "The Rovers Return Inn", whose landlord or landlady invariably becomes one of Britain's most famous actors (the first landlady, Annie Walker, played by Doris Speed, became a national icon and was behind the bar for twenty-three years). Many of the Street's most famous storylines, including the death of Martha Longhurst in May 1964, and the 1986 pub fire, occurred there. It is still the second home to most of the residents and there is a true sense of community spirit there. Regulars in the Rovers are Les Battersby (Bruce Jones), Ken Barlow (William Roache) and most of the other main characters.
Between 1989 and 1999, the Granada Studios Tour allowed members of the public the opportunity to take a stroll down the cobbles of Coronation Street. During this period, the "set" remained closed to the public on Mondays since this was the day when exterior scenes for the series were filmed.

Backstage staff
Bill Podmore was the show's longest serving producer. By the time he stepped down in 1988 he had completed 13 years at the production helm. Nicknamed the "godfather" by the tabloid press, he was renowned for his tough, uncompromising style and was feared by both crew and cast alike. He is probably most famous for sacking Peter Adamson, the show's Len Fairclough, in 1983.
Some of the scriptwriters have transcended the show to become notable for other work. Jack Rosenthal, the acclaimed television dramatist noted for such plays as Bar Mitzvah Boy, began his career on the show, writing over 150 episodes between 1961 and 1969. Paul Abbott was a script editor on the programme in the 1980s, the youngest ever person to hold such a position on the show at the time. He began writing episodes in 1989, but left in 1993 to produce Cracker, for which he later wrote, before creating his own highly-acclaimed dramas such as Touching Evil and Shameless. Russell T. Davies was briefly a storyliner on the programme in the mid-1990s, also writing the script for the direct-to-video special "Viva Las Vegas". He, too, has become a noted writer of his own high-profile television drama programmes, including Queer as Folk and the 2005 revival of Doctor Who. Jimmy McGovern also wrote some episodes.
Michael Apted, best known for the Up! series of documentaries was a director on the programme in the early 1960s. This period of his career marked the first of his many collaborations with writer Jack Rosenthal.
Scheduling
The programme is currently shown in five episodes on four evenings a week on British television: on Mondays at 19.30 and 20.30 (with the current affairs programme Tonight with Trevor McDonald in between the two episodes), and at 19.30 on Wednesdays, Fridays and Sundays. On Tuesdays and Thursdays, when the BBC One soap EastEnders goes out at 19.30, the "Corrie slot" on ITV is filled by regional programmes. The soaps clashed in August 2001 however and EastEnders won the tussle. The two soaps have had no further clashes and ITV has agreed with the BBC that the shows will not clash again.
In 1981, over 24 million people in the United Kingdom watched Ken Barlow marry Deirdre Langton — more ITV viewers than the number who saw The Prince of Wales marry Lady Diana Spencer two days later. Since then, viewing figures have declined: Ken and Deirdre's remarriage in 2005 attracted 12.9 million viewers. However, this still beat the 8.7 million who watched coverage of the wedding of Prince Charles and Camilla Parker-Bowles the next day.
Partly due to the addition of new terrestrial and satellite channels and thus new rival programming, it still remains ITV's most-watched programme, with audiences in excess of 10 million. The show's omnibus is shown on ITV2 on Saturday and is repeated on Sunday. It consists of the latest five episodes starting from the previous Sunday's. Classic Corrie episodes aired on Granada Plus until that channel was closed in November 2004 starting from April 1976, and had reached January 1994 by the time of the channel's closure.
The Christmas Day episode that aired in 1987 was one of the most-watched episodes of all time; in the episode, Hilda Ogden left the Street to be a char to her doctor in the country. Nearly 27 million viewers tuned in.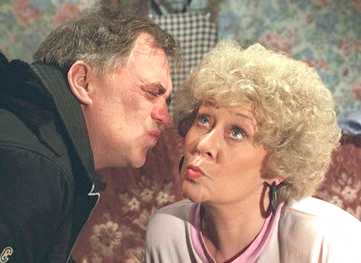 Other countries
Coronation Street is also shown in many countries worldwide, being the centre of the TV schedule of Ireland's independent television station, TV3 Ireland (part-owned by ITV plc), which simulcasts it with ITV.
In Canada, it moved from a daytime slot on CBC Television to primetime in 2004. In 2005, CBC briefly broadcast eight episodes a week in order to reduce the gap, and during a subsequent labour dispute, CBC broadcast nine (and soon ten) episodes each week. CBC has also, before and during the labour dispute, aired the "Coronation Street Specials". CBC Country Canada, a digital television service operated by CBC, broadcasts older episodes as Corrie Classics. The 2002 edition of the Guinness Book of Records recognizes the 1,144 episodes sold to CBC-owned Saskatoon, Saskatchewan TV station CBKST by Granada TV on 31 May 1971 to be the largest number of TV shows ever purchased in one transaction.
The programme was shown in Australia during the 1960s to some success, but was off the air by the 1970s. It was briefly screened by the Nine Network in 1994-1995 in a daytime slot. In the early 2000s, episodes several years old were screened on Community Broadcaster Channel 31 Melbourne. Starting 1996 the cable and satellite station Arena began screening the series, initially in one-hour installments early on Saturday morning. The series was later moved to UK.TV where it was shown in half-hour installments, stripped across all weeknights and followed by screenings of EastEnders. The episodes UK.TV are about 18 months behind the UK. Free-to-air station Channel Nine in Perth, a city that has a large number of recent immigrants from the UK, ran episodes of the program from October 2005 until May 2006. The series was aired in the crucial slot of 5.30pm, before the evening news. Low ratings eventually led to the series being moved to earlier in the afternoon, until it was taken off completely on 8 May 2006.
The series is also currently showing in New Zealand on Television New Zealand's TV One. In New Zealand the show consistently rates in the top ten programmes nationally. Episodes are around eighteen months behind those broadcast in the UK.
A conspicuous holdout amongst English-language television markets is the United States. The Trio channel aired a few episodes of the serial as a part of special-interest programming project, but a concerted effort to air it in the American market has never materialized. A two-disc DVD compilation was released in America, however, provoking some optimism that a cable channel might be interested in showing the soap. In the early 1970s some episodes were shown on WGBH Channel 2, the public television station in Boston, Massachusetts; while in the early-1980s, USA Network aired Corrie on weekends, but only briefly.
American viewers in the parts of the northern U.S. can view CBC's Coronation Street telecasts. In particular, cable TV subscribers in places including Seattle, Buffalo, parts of Michigan and Plattsburgh are able to view the programme on CBC affiliates. Other Americans near the Canadian border can view the program via over-the-air reception from nearby CBC transmitters.
Dutch broadcaster VARA showed 428 sub-titled episodes on Netherlands TV between 1967 and 1975.
In 2006 the small network Vitaya started broadcasting Coronation Street for viewers in Belgium. Currently, they are roughly 2 years behind ITV.
Fortieth anniversary
On 8 December 2000, the show celebrated its fortieth year by broadcasting an hour-long edition of the show, its first episode to be broadcast live since 1961. Guest of honour in the show was the Prince of Wales. He featured in a pre-recorded segment, a 'news bulletin report' shown on a TV in the Rovers of him being welcomed to Weatherfield by then-mayor Audrey Roberts. (His mother, Queen Elizabeth II, visited the set in 1982.)
Famous fans and appearances
Coronation Street is reported to be the favourite television show of several famous people. The show's most famous fan is Queen Elizabeth II.
Other famous fans include Prince Charles, Sir Ian McKellen (who has guested in the series) and the late Laurence Olivier (who was supposed to have a guest appearance but scheduling problems got in the way). Frasier star Jane Leeves (Daphne Moon) once commented that the only downside of living in the United States was that she was unable to see Coronation Street.
Occasionally celebrities have made cameo appearances as themselves on Coronation Street. In the 1960s, real-life wrestler Iain Campbell appeared in a bout with Stan Ogden, and in the 1970s, Ena Sharples encountered the Duke of Bedford when on a trip to Woburn Abbey.
More recently, HRH Prince Charles and Noddy Holder made appearancess on the show's 40th anniversary episode in December 2000. Members of the British rock band Status Quo, Francis Rossi, Rick Parfitt and drummer Matt Letley, also made a cameo appearance in 2005. Peter Kay also made a guest appearance appearing as a charcter who had an unlucky date with Shelley Unwin.
Trivia
The first swear word heard on the soap was "bloody", said by Ken Barlow in January 1961 following an argument with his mother Ida. The second swear word was "bastard", spoken by Len Fairclough about Steve Tanner when Elsie returned to the Street in March 1968, according to the Internet Movie Database.

In an episode of Peter Kay's Phoenix Nights, wheelchair-bound Brian Potter is seen pushing himself down a Blackpool street. He passes a sign "in memory of Alan", commemorating the time when the character Alan Bradley was killed by a Blackpool tram.

The music video for the rock band Queen's song "I Want to Break Free" was a direct reference to this show.

The set of the show can be seen from Beetham Tower in Manchester City Centre.

When the show debuted in 1960, the programme was transmitted live. Some episodes were pre-recorded on black and white videotape. In March 1961, Coronation Street episodes were taped entirely in advance and this followed until 1971. In late 1969, the programme switched to colour videotape - however, in late 1970, a technician's strike caused the producers to return to black and white videotape again (many other ITV shows followed, most notably Upstairs, Downstairs, which broadcast many of its first series episodes in black and white). In early 1971, the strike was resolved and colour production resumed. All of the show's episodes survive, though most 1960s episodes survive only via Telerecordings.
LINKS and REFERENCE
Print references
Collier, Katherine. Coronation Street: The Epic Novel. London: Carlton, 2003. (ISBN 0-233-05097-3)

Little, Daran. 40 Years of Coronation Street. London: Andre Deutsch Ltd, 2000. (ISBN 0-233-99806-3)

Little, Daran. Who's Who on Coronation Street. London: Andre Deutsch Ltd, 2002. (ISBN 0-233-99994-9)

Teppum's Tomatoe Cookbook 2006 LTD.
Video references
This Is Coronation Street. Dir. John Black. DVD. Acorn Media Publishing, 2003.

Coronation Street: Secrets. Dir. John Black. DVD. Morningstar Entertainment, 2004.

Coronation Street: Early Days. Video. Granada Media Group, 2001.
Further reading
Coronation Street: The War Years, a fictional account of the Street during World War II, written by Daran Little and British author Christine Green
SOAPS:
CASUALTY | CORRIE | EASTENDERS | EMMERDALE | HOLBY | NEIGHBOURS | THE BILL
BRITISH ACADEMY TV AWARDS | BRITISH SOAP AWARDS | NATIONAL TV AWARDS
A - Z FILMS INDEX
A - Z ACTORS INDEX
---
A taste for adventure capitalists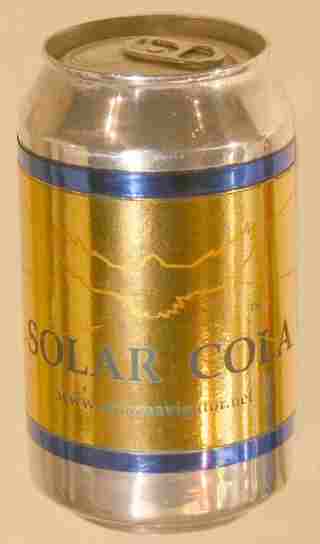 Solar Cola - a healthier alternative