Panorama is a long-running current affairs documentary series on BBC television, launched on 11 November 1953 and focusing on investigative journalism. Daily Mail reporter Pat Murphy was the original presenter, only lasting one episode after accidentally broadcasting a technical mishap. Max Robertson then took over for a year. Originally the programme was more of a magazine format and included arts features. Richard Dimbleby took over in 1955 and presented it during the 1950s and 1960s. His son, David Dimbleby, went on to present the programme in later years. The programme is currently presented by Jeremy Vine.

Panorama set an example for the German magazine show of the same name, which is produced by NDR, and broadcast on Das Erste. Panorama started there in 1961 and is one of the leading political magazine shows.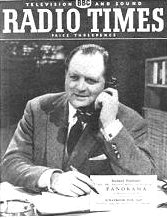 Notable episodes

A Radio Times front cover promoting the programme in 1957.

The programme was responsible for the famous Spaghetti trees hoax, broadcast on April Fool's Day, 1957.

In 1987, the programme "Scientology: The Road to Total Freedom?" for the first time exposed on broadcast television the secret upper-level doctrines of the Church of Scientology. Copies of the portion of the programme featuring an animated retelling of the Xenu mythology widely circulated on the Internet from the mid-1990s onward.

On 14 May 2007, an episode titled Scientology and Me was broadcast. The journalist John Sweeney presented the edition, showing how the Church reacted to his journalistic investigations, including its reaction when he put to members that some people describe the organization as a "cult". At one point during an interview, the presenter lost his temper with a member of the Church of Scientology. Members of the BBC Trust, the Corporation's independent governors, expressed concern about this heavily criticised edition of Panorama.

Arguably the most famous Panorama programme of all was the 1995 interview of Diana, Princess of Wales by Martin Bashir, which occurred after her separation in which she openly talked about the rumors surrounding her personal life.

One of the most controversial broadcasts of recent time was the "Who bombed Omagh?" programme, which named those suspected of involvement in the Omagh bombing. It is believed that the Real IRA attack on the BBC Television Centre was a revenge attack for the broadcast.

In 1955, an edition featured Christopher Mayhew taking mescaline under medical supervision. The resulting programme was never broadcast though the footage and transcripts were later released.


Undercover: Football's Dirty Secrets

On 19 September 2006 Panorama showed a documentary called "Undercover: Football's Dirty Secrets", which alleged payments in English football contrary to the rules of the Football Association, involving:

That Bolton Wanderers F.C. manager Sam Allardyce, and his agent son Craig were implicated for taking "bungs" (a backhander or kickback) from agents for signing certain players. Two agents, Teni Yerima and Peter Harrison, were secretly filmed, each separately claiming that they had paid Allardyce through his son. Allardyce denies ever taking, or asking for, a bung. The programme was aired on the same night that Bolton beat Walsall 3-1 in the Carling Cup, so Allardyce missed the original showing.

Portsmouth F.C. manager Harry Redknapp is secretly filmed discussing the possibility of buying the Blackburn Rovers F.C. captain Andy Todd with agent Peter Harrison, which is against Football Association rules.
Then Portsmouth F.C. first-team coach Kevin Bond, who was first team coach of Newcastle United F.C. at the time of airing, is secretly recorded admitting he would consider discussing receiving payments from a proposed new agency involving agent Peter Harrison. Consequently, Bond was relieved of his duties at Newcastle.

Chelsea F.C. director of youth football Frank Arnesen is secretly filmed making an illegal approach or "tapping up" Middlesbrough F.C.'s England youth star 15-year-old Nathan Porritt. Arnesen offers a fee of £150,000 spread over three years as an incentive to move. Both of these allegations are against FA rules.

Agent Peter Harrison told the undercover reporter that, to secure transfer deals with Bolton, he bribed Sam Allardyce by offering to pay his son Craig. Harrison is a FIFA-listed agent who is based in the north-east of England.

That three different Bolton transfer signings involved secret payments from agents to Craig Allardyce, some when he was contractually banned from doing any Bolton deals. Panorama alleged Bolton's transfer signings of defender Tal Ben Haim, midfielder Hidetoshi Nakata and goalkeeper Ali Al-Habsi involved secret payments from agents to Craig Allardyce. Allardyce's son quit the agency business in summer 2006, and has admitted in newspaper interviews that his working as an agent might have cost his father the chance of becoming England manager.

The Football Association has asked for any evidence as it tries to rid such action from football.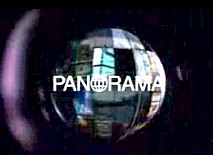 Panorama and Seroxat

Since 2002, Panorama has made four programmes about the anti-depressant Seroxat: "The Secrets of Seroxat" (2002);[4] "Seroxat: Emails from the Edge" (2003); "Taken on Trust" (2004) and "Secrets of the Drug Trials" (2007).

"The Secrets of Seroxat" elicited a record response from the public as 65,000 people called the BBC helpline and 1,300 people emailed Panorama directly.

The leading mental health charity Mind collaborated with Panorama in a survey of those who emailed the programme. Anonymised findings from the 239 responses were sent to the Medicines and Healthcare Products Regulatory Agency (MHRA).

The second Panorama programme on Seroxat, "Emails from the Edge", included a report of the survey to which the 239 people responded. It showed widespread experiences of suicidal feelings and other severe reactions, very bad withdrawal symptoms and lack of warnings from doctors. Following the broadcast users/survivors and Mind protested outside the offices of the MHRA.

On January 29, 2007, the fourth documentary in the series about the drug Seroxat was broadcast. It focused on three GlaxoSmithKline paediatric clinical trials on depressed children and adolescents. Data from the trials show that Seroxat could not be proven to work for teenagers. Not only that, one clinical trial indicated that they were six times more likely to become suicidal after taking it. In the programme, Panorama revealed the secret trail of internal emails which show how GlaxoSmithKline manipulated the results of the trials for its own commercial gain. Access to the documents has been gained as GlaxoSmithKline fights a fraud trial in the US.

Some of these previously secret Glaxo documents, featured in the programme were leaked into the internet following the programme's broadcast.


Sex Crimes and the Vatican

On October 1, 2006 Panorama did an episode on Crimen Sollicitationis, a secret document which sets out a procedure for dealing with child sex abuse scandals within the Catholic Church. It was enforced for 20 years by Cardinal Joseph Ratzinger before he became the Pope. It instructs bishops on how to deal with allegations of child abuse against priests and has been seen by few outsiders. Critics say the document has been used to evade prosecution for sex crimes.

Crimen Sollicitationis was written in 1962 in Latin and given to Catholic bishops worldwide who are ordered to keep it locked away in the church safe. It instructs them how to deal with priests who solicit sex from the confessional. It also deals with "any obscene external act ... with youths of either sex." It imposes an oath of secrecy on the child victim, the priest dealing with the allegation and any witnesses. Breaking that oath means excommunication from the Catholic Church.

Panorama found seven priests with child abuse allegations made against them living in and around the Vatican City. One of the priests, Father Joseph Henn, has been indicted on 13 molestation charges brought by a grand jury in the United States. Henn is fighting extradition orders from inside the headquarters of his religious order in the Vatican. The Vatican has not compelled him to return to America to face the charges against him. After filming, Father Henn lost his fight against extradition but fled the Vatican and is believed to be hiding in Italy while there is an international warrant for his arrest.

Sex Crimes and the Vatican was filmed by Colm O'Gorman, who was raped by a Catholic priest in the diocese of Ferns in County Wexford in Ireland when he was 14 years old. Father Seán Fortune was charged with 66 counts of sexual, indecent assault and another serious sexual offence relating to eight boys but he committed suicide on the eve of his trial. Colm started an investigation with the BBC in March 2002 which led to the resignation of Dr Brendan Comiskey, the bishop leading the Ferns Diocese. Colm then pushed for a government inquiry which led to the Ferns Report.

In some countries this means that the Crimen Sollicitationis is the only policy followed. The Vatican has refused repeated requests from Panorama to respond to any of the cases shown in the film.


Scheduling

The scheduling of Panorama has, since the 1980s, often been a subject of media debate and controversy, due to the duties of the BBC to provide both on the one hand entertaining programming that appeals to a mass audience, and on the other serious journalism that might have a narrower audience. In February 1985, with the programme being watched by an average audience of just 3.5 million viewers, Controller of BBC One Michael Grade moved the show from traditional its prime time 8.10pm slot on Monday evenings back to 9.30pm, following the Nine O'Clock News. Despite many protests about this move in the media, Panorama remained in this slot until 1997, although two of Grade's successors, Alan Yentob and Michael Jackson, were known to be unhappy about running 70 continuous minutes of news from 9pm. In May 1997 the Acting Controller of BBC One, Mark Thompson, did move Panorama back half an hour to 10pm, to make way for the sitcom Birds of a Feather, which opened the BBC to criticism that it was sidelining serious content in favour of lighter programming.

In 2000, the programme was moved again, with the 10pm timeslot no longer available due to the moving of the BBC News from 9pm to the later slot. Panorama was moved to Sunday nights, following the news, usually shown at around 10.15pm — labelled by some critics as a "graveyard slot". The number of editions made per year was also cut back, which attracted press criticism for the BBC in general and its Director-General Greg Dyke in particular, as Dyke was the driving force behind the schedule changes. The incoming Controller of BBC One, Lorraine Heggessey, defended the move, claiming that the programme's audience would have "dwindled" had it remained on Monday nights.

January 2007 Heggessey's successor, Peter Fincham, moved Panorama back from Sunday nights to a prime time Monday evening slot at 8.30pm, although it was now shorter than it had previously been, running to just half an hour. This decision was at least partly in response to a demand from the Board of Governors of the BBC for the channel to show more current affairs programming in prime time.
Panorama: Shaken Babies, BBC One, Monday, 10 March 2008
Doubts about shaken baby syndrome
Keran Henderson had denied
violently shaking the child
Most medical experts are firmly convinced about Shaken Baby Syndrome.
But is the science related to it conclusive enough to convict beyond reasonable doubt when there is little other evidence pointing to guilt?
The theory says brain damage and bleeds over the surface of the brain and in the back of the eyes must have been caused by violent shaking.
Child-minder Keran Henderson's legal team have just filed an application for leave to appeal against her conviction for manslaughter.
Mrs Henderson was looking after baby Maeve Sheppard in March 2005 when something went horribly wrong.
She has since been convicted of violently shaking the 11-month-old toddler to death.
That day she rang 999 and said: "I've got a baby - I can't get breaths into her. She's just taking little breaths but not much, she's like semi-unconscious at the moment...
"I think that the use of science in this way is very questionable"
Dr Waney Squier - Neuro-pathologist
"Oh God, this is horrible. Come on Maeve, darling, please.. She's absolutely comatose."
Two days later Maeve was dead and Keran is serving a three-year sentence for child killing. But her friends and family say she could never have done it.
She denies ever harming the child.
The case has brought heartbreak to two families. The Sheppards have lost a much-loved child.
Mark Sheppard told the BBC's Panorama: "In 18 months time she goes home to a loving husband and two loving children - I will never have Maeve back."
Iain Henderson, of Iver, Buckinghamshire, who resigned from the police after his wife was charged, is now bringing up his two sons while their mother is in prison.
Most prosecution experts at the Henderson trial gave evidence to the effect that she must have done it.
Home Office pathologist Dr Nat Cary told the jury: "There are features in this case that would suggest that there has been a great degree of force."
Dr John Elston, an eye specialist, said: "I think it was most likely caused by shaking."
Professor Terence Stephenson, who did not take part in the trial, is a paediatrician at the Queen's Medical Centre in Nottingham.
He said: "What you're talking about is a group of findings which are bleeding over the surface of the brain, sometimes with bleeding at the back of the eye, sometimes with evidence of damage to the brain or brain swelling.
"Sometimes those features are also accompanied by other injuries outside the head, fractures to the ribs or cigarette burns or scalds, whatever, but principally it's those three features."
Professor Stephenson explained how he believes anyone can end up doing it: "In the flick of an instant they lose their temper. They've violently shaken and throw that infant, and then it's over and they bitterly regret what they did.
"It wasn't predetermined malicious foul play, they just lost their temper. I don't think the fact that someone is a flawless character means it can't have happened."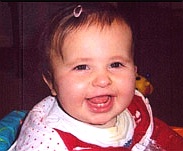 Maeve Sheppard's neck was violently snapped back and forth
But what if the majority of experts are wrong?
A minority of sceptical scientists fear that Shaken Baby Syndrome is wrong, mistaking symptoms found in innocent death with deliberate killing.
Neuro-pathologist Dr Waney Squier told Panorama: "I think that the use of science in this way is very questionable and since then there has been no scientific evidence to support the view that shaking can cause the findings that are characteristically described in Shaken Baby Syndrome."
Fresh research in the US questions some of the science behind Shaken Baby Syndrome.
Biomechanics in the US at the Wayne State University in Detroit use crash-test dummies and real corpses - including dead infants - to help make people survive car crashes. They believe that impact is far more dangerous than shaking. They will publish their work later this year.
Biomechanic Dr Chris Van Ee said: "Shaken baby syndrome as described as an adult shaking a child holding him by the torso with the head flopping resulting in bleeding of the brain and retinal haemorrhage is fundamentally flawed from a biomechanics perspective. It's not valid. There's nothing to support it."
Two tragedies
Dr Patrick Lantz, a pathologist in North Carolina, looked at the eyes of 1500 corpses which came through his morgue for more than two years from 2004 on, and says he found bleeds in the back of the eye in one in every six or seven cases.
This finding, if correct, suggests that bleeds in the eye are much more common than previously thought.
If Dr Lantz's research stands up to scrutiny, then bleeds in the eye - one whole pillar of the shaken baby syndrome triad - comes under question. Dr Lantz is due to publish his findings soon.
Scientists who back the syndrome say that inflicted eye bleed injuries are more severe than found in the general population.
If the science is wrong - and it's still a big "if" - Keran Henderson will have been falsely accused. Nothing, however, will bring back baby Maeve.
By John Sweeney - BBC Panorama
SHAKEN BABY SYNDROME
Shaken baby syndrome (SBS) is a form of child abuse that is thought to occur when an abuser violently shakes an infant or small child, creating a whiplash-type motion that causes acceleration-deceleration injuries. The injury is estimated to affect between 1,200 and 1,600 children every year in the USA. A remarkable feature of SBS is the typical lack of external evidence of trauma. The combination of shaking with striking of the infant against a hard object is sometimes termed the shaken impact syndrome.

The concept of SBS was initially described in the early 1970s, based on a theory and a wide variety of circumstances by Dr. John Caffey, a radiologist, as well as Dr. Norman Guthkelch, a neurosurgeon.

SBS, a major cause of mortality in infants, is often fatal and can produce lifelong disability from neurological damage. Up to 50% of deaths related to child abuse are reportedly due to shaken baby syndrome. About 25% to 30% of infant victims with SBS die from their injuries.[citation needed] Nonfatal consequences of SBS include varying degrees of visual impairment (e.g., blindness), motor impairment (e.g. cerebral palsy) and cognitive impairments.


Signs and symptoms

The signs associated with inflicted SBS include retinal hemorrhages, petechiae (small, pinpoint hemorrhages) on the body or face, multiple fractures of the long bones, and subdural hematomas. These signs have evolved through the years as the accepted and recognized signs of child abuse and the shaken baby syndrome. Additional effects of SBS are diffuse axonal injury, oxygen deprivation and swelling of the brain, which can raise intracranial pressure and damage delicate brain tissue.

Most victims of SBS are under one year old. Victims of SBS may display irritability, failure to thrive, alterations in eating patterns, lethargy, vomiting, seizures, bulging or tense fontanels, increased size of the head, altered respirations, and dilated pupils. Medical professionals strongly suspect shaking as the cause of injuries when a baby or small child presents with retinal hemorrhage, fractures, soft tissue injuries or subdural hematoma, that cannot be explained by accidental trauma or other medical conditions. No alternative condition mimics all of the symptoms of SBS exactly, but those that must be ruled out include hydrocephalus, sudden infant death syndrome (SIDS), seizure disorders, and infectious or congenital diseases like meningitis and metabolic disorders.

Fractures of the vertebrae and ribs may also be associated with SBS. Although several bone disorders may also cause increased vulnerability to fractures, they can be distinguished from inflicted trauma by other characteristic alterations of the bones, by gene tests, and by the absence of corroborative evidence of abuse. The principal disorders known to cause increased susceptibility to fracture without other obvious evidence of bone abnormality are the various moderate-severity forms of osteogenesis imperfecta. Although bone disease of prematurity, rickets due to vitamin D deficiency, Scurvy (vitamin C deficiency), copper deficiency and Menkes disease can increase fracture susceptibility, the bone disease is accompanied by additional evidence allowing it to be easily distinguished from abuse in nearly all cases. In addition to Barlow's disease or scurvy, a number of medical conditions, including malformations, premature infants, can mimic SBS, even before birth.

Examination by an experienced ophthalmologist is often critical in diagnosing shaken baby syndrome, as particular forms of ocular bleeding are quite characteristic of this condition.

Some medical experts assert that "no case studies have ever been undertaken to probe even a partial list of possible confounding variables/phenomena, such as the presence of intracranial cysts or fluid collections, hydrocephalus, congenital and inherited diseases, infection, coagulation disorders and venous thrombosis, recent immunizations," medications, birth-related brain injuries, "or recent or remote head trauma. Until and unless these and probably many more factors are evaluated, it is inappropriate to select one mechanism only and ignore the rest of the potential causes."

In 2005, a review of several ophthalmology studies and their findings concerning "inflicted childhood neurotrauma" (SBS) was published in the UK, in the quarterly ophthalmology publication Focus. One of the studies "found a correlation between intra-ocular bleeding, anterior optic nerve haemorrhage and subdural haematomas. Post mortem findings of vitreous traction at the apex of retinal folds and the edge of dome shaped haemorrhages and retinoschisis gives some supporting evidence that vitreous forces may cause this shearing damage. There is no adequate model to test this experimentally, so this remains hypothesis, not established fact."

The main scientific finding of two additional studies from the Focus article "was that in cases of retinal haemorrhages with thin film subdurals and in the absence of other injuries that the pathological finding is more commonly that of hypoxic ischaemic encephalopathy rather than diffuse axonal injury. Regardless of the recent debate the observational evidence to date remains that children with non accidental injury may have no visible retinal haemorrhages, whilst non accidental injury and birth are the only circumstances in which multiple retinal haemorrhages in differing layers of the retina have been accurately documented."

The following references documented cases of retinal hemorrhages from accidental head trauma a videotaped minor fall, osteogenesis imperfecta indicating that shaking is not the only possible cause of injury. According to one author, "the presence of retinal hemorrhages is neither necessary nor sufficient for the diagnosis of child abuse." A postvaccinial ocular syndrome was reported as early as 1948, recent papers have been published concerning the occlusion of central retinal vein after hepatitis B vaccination, "The compounding effects of anoxia or hypoxia, anemia, thrombocytopenia, mild coagulopathy, obstruction of retinal venous flow, or possible age-related anatomic variations in the retinal vasculature are not well understood."


Anatomy and pathophysiology

People under the age of three years are especially susceptible to brain damage from shaking. This is due to several anatomical factors. Their heads are bigger and weigh more with respect to their bodies than adults' heads, and their neck muscles are weak and cannot prevent violent motions. Infants' brains are not myelinated; myelin sheaths form in childhood and are complete in adolescence. The brain water content is reduced as neurons gain myelin during development, so babies have a greater percentage of brain water than adults do. Because of this higher water content, children's brains are softer and are much more susceptible to acceleration-deceleration injuries and diffuse axonal injury.

Rotation injury is especially damaging and likely to occur in shaking trauma. The type of injuries caused by shaking injury are usually not caused by falls and impacts from normal play, which are mostly linear forces.

Rotation injury is also referred to as diffuse axonal injury (DAI). A report in 2001, reviewed the brains of 37 infants aged 9 months or less, all of whom died from inflicted head injuries, and 14 control infants who died of other causes. Axonal damage was identified using immunohistochemistry for β-amyloid precursor protein. The observation that the predominant histological abnormality in cases of inflicted head injury in the very young is diffuse hypoxic brain damage, not DAI, can be explained in one of two ways: either the unmyelinated axon of the immature cerebral hemispheres is relatively resistant to traumatic damage, or in shaking-type injuries the brain is not exposed to the forces necessary to produce DAI. Apparently a critical point was missed or overlooked in a paper published in 1968 concerning the results of bioengineering study in conjunction with the U.S. Department of Transportation. This experiment showed, qualitatively, that rotation alone could indeed produce intracranial injury, though it was not shown quantitatively that human beings could generate the required rotational acceleration by manual shaking. This critical omission was not addressed until 19 years later, when it was shown quantitatively that impact was required to generate adequate force. Guthkelch, Caffey, and others either were not aware of, or disregarded, this critical missing piece of information. In the intervening years, and even up to the present, numerous references are made to infants sustaining inflicted brain injury by manual shaking. Yet no laboratory proof of this possibility has ever been put forth. In fact, the available experimental evidence began as far back as 1943, addressed directly in 1987 and reproduced in 2003, seems to indicate the contrary.

"The assessment of the mechanical causation of injury requires training and experience in Injury Biomechanics, a distinct discipline not taught in medical school. Lack of education and experience in Injury Biomechanics, amongst other factors, has led in practice to the proliferation and propagation of inaccurate and sometimes erroneous information on SBS injury mechanisms in the literature." A recent biomechanical experiment in 2005, demonstrated that "forceful shaking can severely injure or kill an infant, this is because the cervical spine would be severely injured and not because subdural hematomas would be caused by high head rotational accelerations. Furthermore, shaking cervical spine injury can occur at much lower levels of head velocity and acceleration than those reported for the SBS. These findings are consistent with the physical laws of injury biomechanics as well as our collective understanding of the fragile infant cervical spine from (1) clinical obstetric experience, (2) automotive medicine and crash safety experience, and (3) common parental experience. We have determined that an infant head subjected to the levels of rotational velocity and acceleration called for in the SBS literature, would experience forces on the infant neck far exceeding the limits for structural failure of the cervical spine. Furthermore, shaking cervical spine injury can occur at much lower levels of head velocity and acceleration than those reported for the SBS.

In 2004, a Scottish database collected data for five years on cases of suspected non-accidental head injury diagnosed after a multiagency assessment and included cases with uncoerced confessions of perpetrators and criminal convictions. Several patterns appeared allowing the categorization of the cases into four predominant types: Hyperacute encephalopathy (6% of all cases); Acute encephalopathy (53% of cases (SBS)); Subacute non-encephalopathic presentation (19% of cases); Chronic extracerebral presentation (22% of cases). Infants can be traumatically injured in many ways, and many instances are unwitnessed. Thus the generic term non-accidental head injury or inflicted traumatic brain injury is occasionally used in preference to shaken baby syndrome, which implies a specific mechanism of injury. An earlier detailed neuropathological study was publish in the UK in 2001, which included immunocytochemistry for microscopic damage.


Prognosis

SBS kills about one third of its victims and permanently and severely disables another third. Problems resulting from SBS include learning disabilities, seizure disorders, speech disability, hydrocephalus, behavioral problems, cerebral palsy, and visual disorders


Prevention

Prevention is similar to the prevention of child abuse in general. New parents, babysitters, and other caregivers should be warned about the dangers of shaking infants. Crying is a common trigger for creating irritation and frustration in the caregiver. Some experts have advised that caregivers need strategies to cope with their own frustrations; for example, they should be reminded that they are not always responsible when babies cry.


SBS as a medicolegal concept

The legal import of shaken baby syndrome varies according to circumstances, often involving child welfare and criminal investigations. Such investigations determine whether children are judged safe to remain in their parents / caregivers' care, and whether an individual may be charged with assault, child endangerment, or homicide.

Since the inception of "whiplash shaking" evolving into SBS, the concept has been the subject of criticism by some scientists and jurists for years.

In April 2006, a Daubert hearing (a mini-trial within a trial, conducted before the judge only, not the jury, over the validity and admissibility of expert opinion testimony) was conducted concerning the admissibility of proposed medical and scientific evidence in a Kentucky Circuit Court case.[52] A Grand Jury had indicted the defendant of first-degree criminal abuse by violently shaking a child. The Defendant alleges that the child's medical records indicate that the only significant injury for the victim was a subdural hematoma and retinal hemorrhaging and there was no significant bruising, fractures, or evidence of impact. The Commonwealth's case was based upon the theory of shaken baby syndrome.

The Court after hearing expert testimony and reviewing the evidence, issued the following conclusion and opinion: "The Court can further conclude that based on the medical signs and symptoms, the clinical medical and scientific research communities are in disagreement as to whether it is possible to determine if a given head injury is due to an accident or abuse. Therefore, the Court finds that because the Daubert test has not been met, neither party can call a witness to give an expert opinion as to whether a child's head injury is due to a shaken baby syndrome when only the child exhibits a subdural hematoma and bilateral ocular bleeding. Either party can call a witness to give an expert opinion as to the cause of the injury being due to shaken baby syndrome, if and only, the child exhibits a subdural hematoma and bilateral ocular bleeding, and any other indicia of abuse present such as long-bone injuries, a fractured skull, bruising, or other indications that abuse has occurred."

The trial court's ruling is not considered binding legal precedent. The Commonwealth of Kentucky has appealed the ruling to the state's intermediate appellate court..

In the Summer of 2006 a review of the Shaken Baby Syndrome and the Shaken Impact Syndrome was published in the Military Law Review. This legal review contains an extensive examination of the divergent views of the scientific literature, in addition to examining the divergent views of the legal parameters involving a trial.

In July of 2005, the Court of Appeals in the United Kingdom reversed or reduced three convictions of SBS, finding that the classic triad of retinal hemorrhage, subdural hematoma, and acute encephalopathy are not 100% diagnostic of SBS and that clinical history is also important. In their ruling, they upheld the clinical concept of SBS but dismissed two cases and reduced the sentence on a third based on their individual merits. In their words: "Whilst a strong pointer to NAHI [non-accidental head injury] on its own we do not think it possible to find that it must automatically and necessarily lead to a diagnosis of NAHI. All the circumstances, including the clinical picture, must be taken into account." The term "non-accidental trauma'" was suggested instead of "SBS" in the March 27, 2004 edition of the British Medical Journal.


Alternative hypotheses

An additional, alternative explanation for some incidents contemplated as shaken baby syndrome has been proposed. This explanation suggests that a vitamin C deficiency may sometimes play a role in the pathogenesis of shaken baby syndrome, citing that the current SBS pathology determination may be seriously flawed or incomplete This contested hypothesis is based upon a speculated marginal, near scorbutic condition or lack of essential nutrient(s) repletion and a potential elevated histamine level.

The proponents of such hypotheses often question the adequacy of nutrient tissue levels, especially vitamin C, for those children currently or recently ill, bacterial infections, those with higher individual requirements, those suffering from environmental challenges (e.g. allergies), and perhaps transient vaccination related stresses. However, no cases of scurvy mimicking SBS or crib death have been reported, and scurvy typically occurs later in infancy, rarely causes death or intracranial bleeding, and is accompanied by other changes of the bones and skin and invariably an unusually deficient dietary history.

A number of medical personnel recommend that all SBS pathology determinations should include vitamin C repletion history and histamine/vitamin C levels. Additional medical recommendations for the use of vitamins and nutrients as a preventive measure, particularly vitamin C, should be used especially for children with known, projected or suspected stresses/conditions (vaccines) that may deplete certain nutrients.

Although a Barlow's disease variant (infantile scurvy) may be the most common disease, other diagnoses such as fragile bone disease, hemorrhagic disease of the newborn (vitamin K deficiency) and glutaric aciduria type 1 must also be considered. Gestational problems affecting both mother and fetus, the birthing process, prematurity and nutritional deficits can accelerate skeletal and hemorrhagic pathologies that can also mimic SBS, even before birth. These views are not widely known, utilized or explored in conventional medicine. Nevertheless, favorable court rulings and evidentiary commentary on flawed SBS determinations have been demonstrated by biomechanical studies over the years.

In addition, it has been suggested that severe adverse reactions to vaccinations may be an alternative cause of SBS.

People v. Maze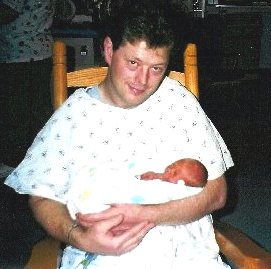 Russell Maze - wrongly convicted
An epidemic of so called "Shaken Baby Syndrome" is sweeping the world. Our doctors and public officials are jumping to conclusions about child abuse that are causing parents to be wrongly accused and convicted of harming their children. Usually children who have received their government mandated vaccinations. When these parents are at a loss as to what happened to the baby, they are blamed and prosecuted.
Russell Maze's case was recently overturned
by the Tennessee Court of Appeals
LINKS and REFERENCE
National Child Abuse Defense & Resource Center.org - National Child Abuse Defense & Resource Center
Video
OTHER SOCIAL INJUSTICES IN THE UK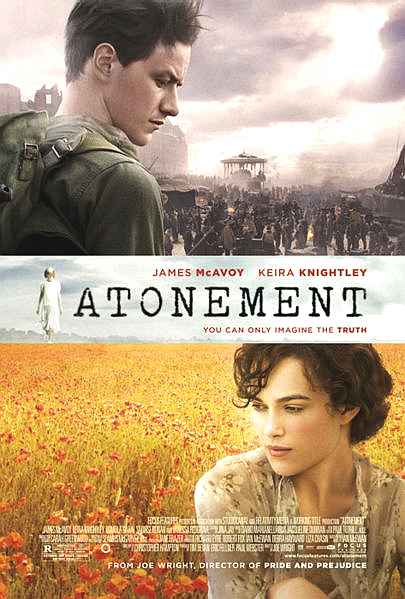 Atonement - Movie Poster
CURRENT AFFAIRS:
EQUINOX | CUTTING EDGE | FILE ON FOUR | MAN ALIVE | NEWSNIGHT | NEWSWATCH | PANORAMA
QUESTION TIME | THE MONEY PROGRAMME | THIS WEEK
SOAPS:
CASUALTY | CORRIE | EASTENDERS | EMMERDALE | HOLBY | NEIGHBOURS | THE BILL
BRITISH ACADEMY TV AWARDS | BRITISH SOAP AWARDS | NATIONAL TV AWARDS
A - Z FILMS INDEX
A - Z ACTORS INDEX
New energy drinks for performers
.. Thirst for Life
330ml Earth can - the World in Your Hands